Last updated on September 27, 2023
As a landlord, there are some things you learn pretty quickly. One is that procuring the best from your investments means that you have to do more than just own it. You must have a central focus on the areas that encourage substantial returns.
There are elements that can make a considerable difference in your ability to rent your property. Your design choices are a prominent consideration. Yes, how you style and outfit your property can be the secret sauce that turns it into a lucrative asset.
This in-depth guide explores five design choices that can skyrocket your property's value. Even better, they can add appeal and allure to your real estate portfolio.
What's Inside
The Enchantment of the Open Floor Plan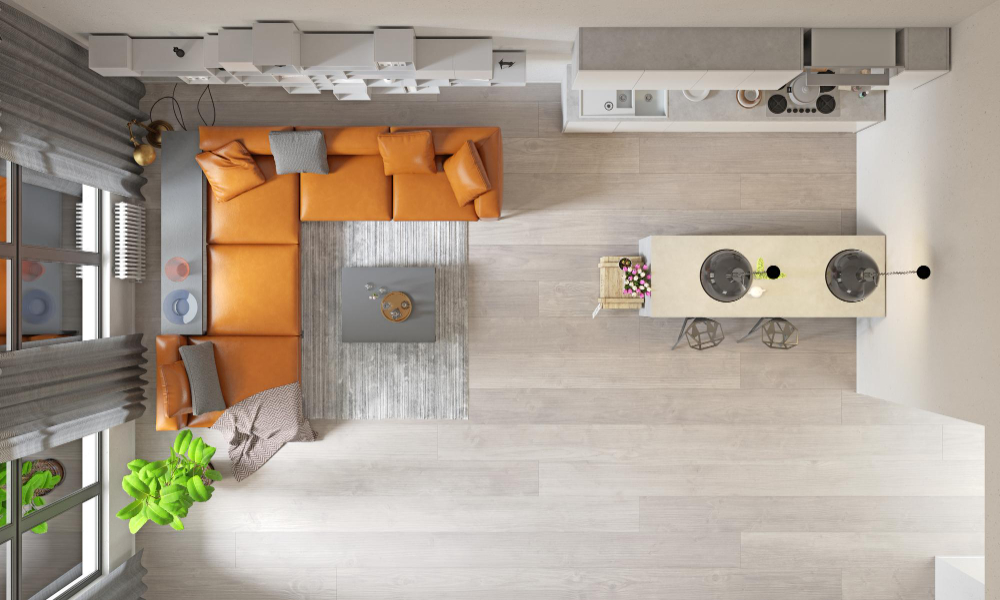 Imagine walking into a property and being welcomed by an expansive sense of space and light. Open floor plans are magical because they remove all feelings of being cramped. Without adding any more space to the property, they present a feeling of space. This design choice pushes beyond trendy. It's a transformative change that's here to stay.
When feasible, consider knocking down walls to create spacious living, dining, and kitchen areas. You will instantly add value and appeal to your property. It's necessary that you determine how you want the rooms to flow.
You should ensure you have consistent flooring throughout the rooms that flow into each other. Consistent flooring allows the space to be visually unified.
According to a study by the National Association of Home Builders, 70% of recent and prospective homebuyers prefer open floor plans. Homebuyers and renters appreciate layouts that offer more flexibility. An open floor plan brings in more natural light. It gives renters an intense sense of connection with the space.
The Kitchen – Your Property's Crown Jewel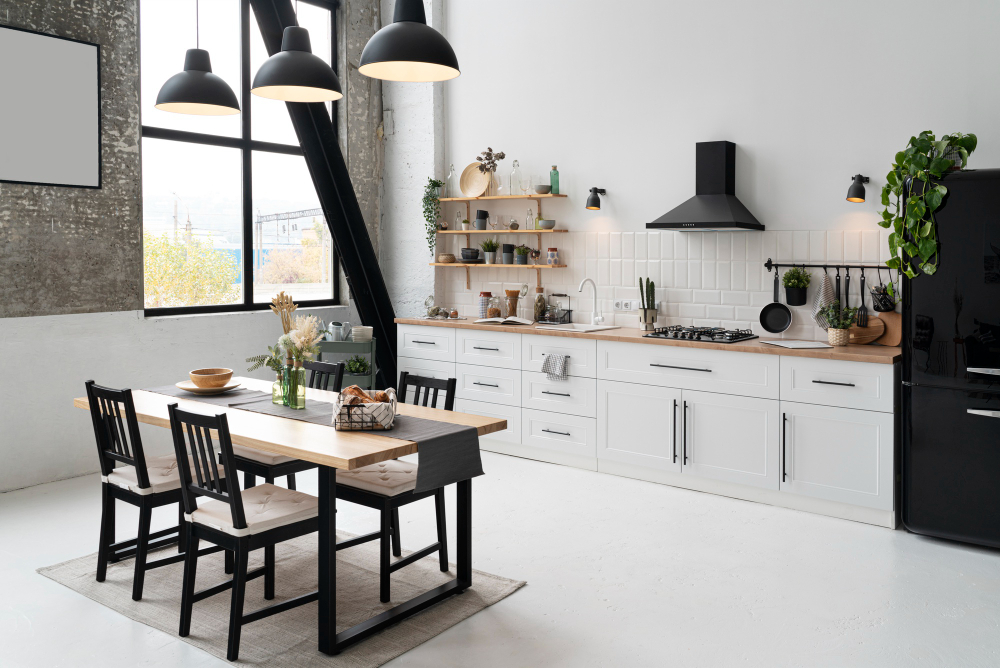 No matter if you're renting or selling, a well-designed kitchen can make or break your property's appeal. The kitchen is the hub of your house, the place where all gather. To make your property more appealing, you want to exclude outdated appliances and cramped cooking spaces.
If you're going to invest in your property, the kitchen should be a focal point. Consider upgrading to a sleek, functional kitchen with modern appliances.
Zillow's research shows that homes with high-end kitchens sell for 30% more and spend 15% less time on the market than those without. A beautifully designed kitchen is not just a place to cook; it's the heart of any home and a powerful selling point.
You might be surprised that just a simple coat of fresh paint does wonders for the appeal of a kitchen. If you throw in some updated and stylish hardware, you have a brand-new kitchen.
Curb Appeal – the First Impression That Lasts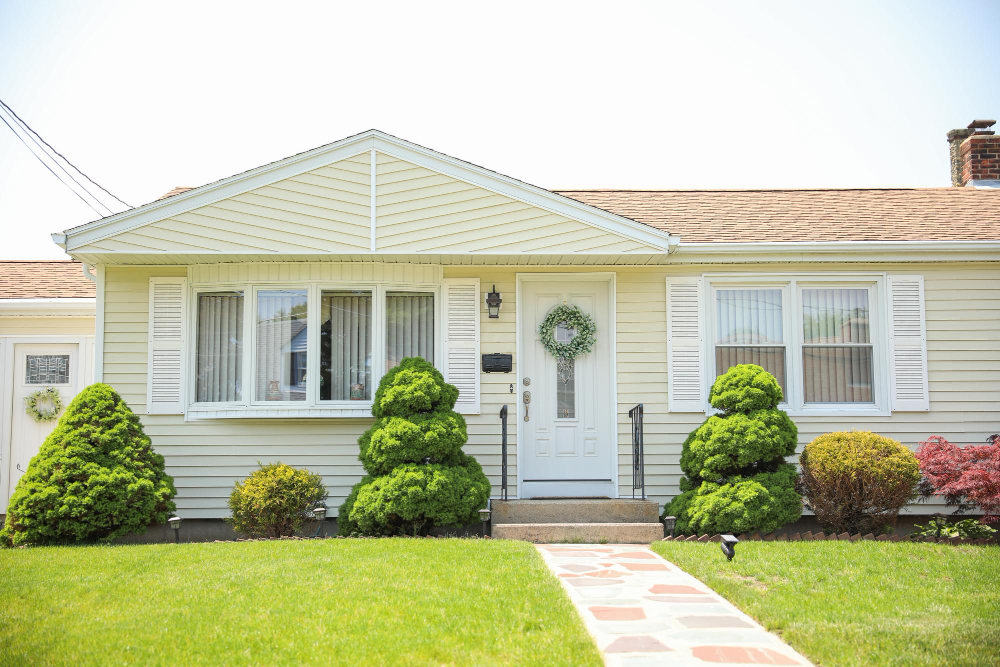 You know the saying, "Don't judge a book by its cover"? Well, when it comes to real estate, everyone does! The exterior of your property is the first impression potential renters will have.
If you want to rent quickly, you want the first impression to be a memorable one. A positive first look can pay significant dividends. Give your property's curb appeal a boost.
A study by the University of Washington found that well-landscaped homes have increased property values of up to 11%. You have to invest in your property so it can pay you back. Consider an inviting entrance to set the tone for your rental property.
If potential renters feel welcomed immediately, they'll want to stay longer. You want to have a front door that is clean and freshly painted or stained. Be sure always to update the hardware. Don't overlook the landscaping. Here, you want to invest in colorful flowers and the maintenance of a lush lawn.
Unleash the Power of Smart Home Technology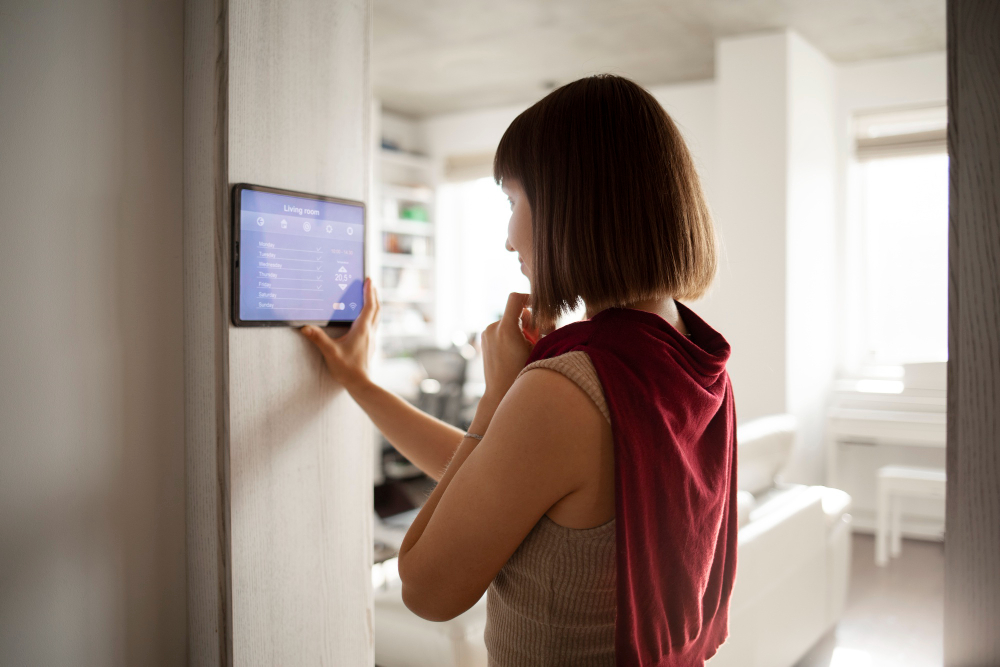 Welcome to the 21st century, where even your toaster can connect to the internet. Embrace the digital age by incorporating smart home technology into your property.
The possibilities are limitless when it comes to smart technology. From smart thermostats security systems, and automated lighting, these tech-savvy additions can make your property more appealing to tech-loving renters or buyers.
A survey by Coldwell Banker revealed that 77% of homebuyers are willing to pay more to rent a home with smart home technology. Not only do these features enhance security and convenience, but they also heighten energy efficiency.
You are providing future tenants with greater control and flexibility in managing their living space. Smart home technology has something to offer for everyone to make everyday tasks more simple and convenient.
Enhance Safety Features
Increasing safety features in your rental property is not only a responsible move as a landlord but also a way to attract and retain tenants. Safety is a shared responsibility between landlords and tenants. While you should take proactive measures to enhance safety, tenants should also be educated and encouraged to practice safety measures within the property.
It's imperative that you have secure entry points. This includes taking steps to install deadbolt locks on all exterior doors. It's your responsibility to ensure all windows have functioning locks or install window locks if necessary. It's critical to maintain proper outdoor lighting, especially at entry points, walkways, and parking areas.
Another safety consideration to keeping your property value stable and well-maintained is tenant screening. Thoroughly screening your tenants can help you avoid costly evictions, property damage, and late rent payments. A trusted tenant screening service can provide comprehensive background checks.
When you have easy access to credit reports and rental history verification, you get the best tenants for your valuable property. After all, a beautiful property can quickly lose its charm if you end up with problematic tenants. That's where a robust tenant screening service comes in handy.
Incorporating these design choices while embracing savvy tenant screening can significantly enhance your property's value. These strategies can help you attract the right renter and secure a higher return on your investment. So, as you continue on your real estate journey, remember that a well-designed property is more than bricks and mortar.
It's an investment in your financial future. With these design choices at your disposal, you're primed to transform your property into a moneymaker. These steps help you shine better in the competitive real estate market.
Continue reading: