Last updated on September 30, 2020
Do you want to start selling your DIY crafts as a business or a side hustle? Making a line of DIY ornaments is a great way to start. Here's how.
Everyone loves the holidays and so many people love DIY-ing their ornaments for this festive time of the year. I'm here to tell you that you could turn your DIY ornaments into real cash to help offset the costs and maybe even start a seasonal side-business to fund your other passion projects. 
Luckily, this kind of business doesn't take a lot to get off the ground, and you can make your own hours, so you can still hit up your favorite holiday parties. Selling your DIY ornaments will take a little extra work, but with a few steps, you can make it happen. 
If you're looking for inspiration this holiday season or you want to add to your Christmas product line, here is what you should consider when getting started.
What's Inside
Develop Your Style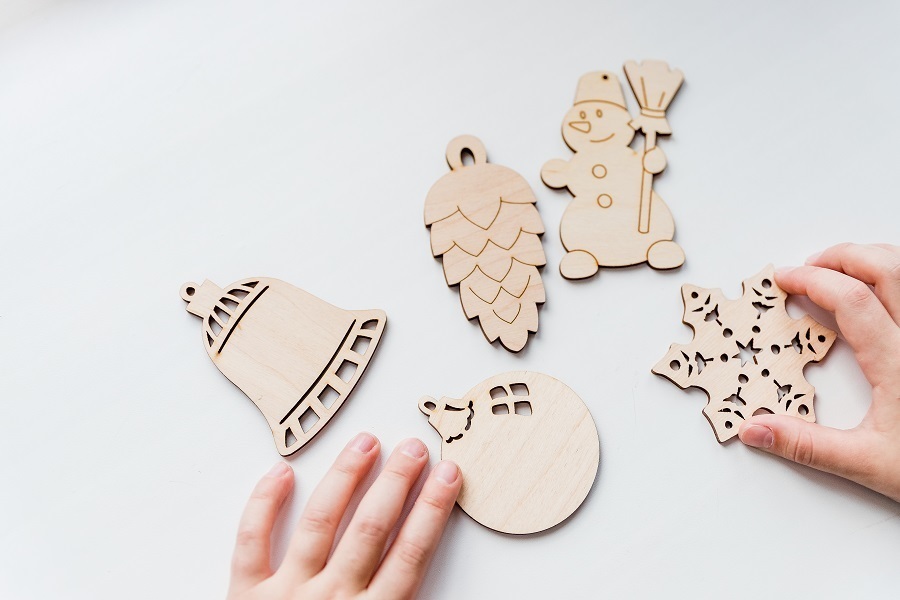 Chances are that if you are considering starting a DIY ornaments business, then you already make ornaments and have a developed style. If you are simply copying the designs of others, it may be time to branch out. If you want to be successful, you will need to offer something unique, but still festive. Play around with different design ideas until you hit on one that works. Then, you can branch out from that style and create different types of ornaments with a similar style.
Gather Your Tools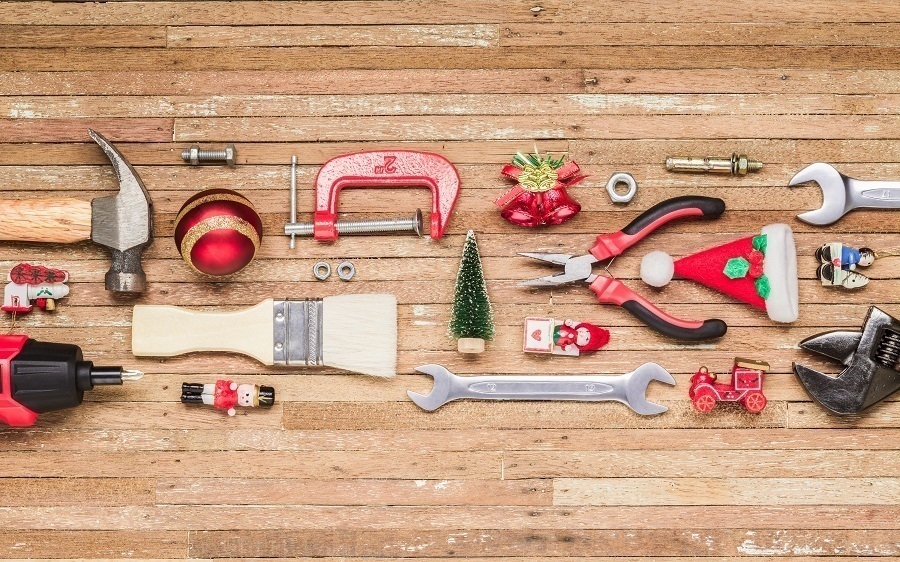 Make sure you have everything you need to create your masterpiece DIY ornaments. You will need what you already use to make them, but a lot of more of it and to really craft something spotless, a laser engraving machine is a must. Don't forget that you will need more tape, and other essentials to be able to scale up your production. Along with tools, you will need a place to store them, and a place that you can work consistently. It wouldn't make sense to have to pack everything up every day to clear off the kitchen table. Find a spot in your home that you can use as a production facility during the production season. 
Gather Your Elves
Hopefully you have a group of elves that you can count on to help you build your DIY ornaments. If not, then your family will do just fine. Get them involved when you are first starting out. They can help by gathering supplies, cutting ribbons, or doing tasks that are time-consuming but not especially difficult. As you build a client base, you should hire others who are looking for some extra money heading into the holidays. Your free helpers should not be a permanent solution.
Start Creating
It's probably a good idea to get a headstart on making your DIY ornaments so that they are ready for the holiday season. As you make your ornaments, try to find ways to make the process as efficient as possible. The less time you spend making them, the more your hourly earnings will be. The goal is always to work smarter, and not necessarily harder. You want to have time to enjoy the holidays, right?
Customization
While you certainly want to be able to have a process to create your DIY ornaments, you can always leave some room for customization. The personal touches will be what draws customers to you and keeps them coming back. Customized ornaments are a great gift, and you want to be able to offer that. A Trotec laser can help you provide permanent images on your ornaments that can be whatever the customer wants. How does it work? Your customer can tell you what message or wording they want on the ornament, such as "Baby's First Christmas," or "Happy Holidays My Love," and you can use laser engraving to put it on the ornament. It's a great way to create a lasting memory.
Develop a Business Plan
Of course, before you start any of this, you need to have a plan in place to make it all work. Remember to budget the cost of the extra materials and marketing. In the end, you will need to see how you get a nice return on your investment of time and money. If you walk into the process blind, you will end up spending too much and getting not as much as you wanted. Make a plan for success, and do your best to match it.
Market Yourself
It's never been easier to market yourself on the cheap. You can list your works on Etsy, create an affordable e-commerce website, and even track your customers using various metrics. Analyze your performance and figure out what works best and what doesn't. You can reach markets you never would have dreamed of if you want to keep growing. 
One of the best pieces of advice you can get is to work doing what you love. You can turn that holiday hobby of yours into real cash. Follow the steps and put in the work, and there's no telling where your DIY ornaments business could take you. Your holidays could soon be the happiest they've ever been just by following these steps.
Continue reading: