Last updated on April 14, 2022
When you decide to convert your home, it can be a very exciting time. Flicking through magazines for inspiration and following the latest interior design trends are part of the process, but it's easy to get ahead of yourself.
There are lots of things you should consider before you even start your conversion and giving them forethought can really help you eliminate any problems along the way.
So you can avoid these issues, here are the top 4 common mistakes people make when converting their homes.  
What's Inside
Not Double Checking the Conversion Sizing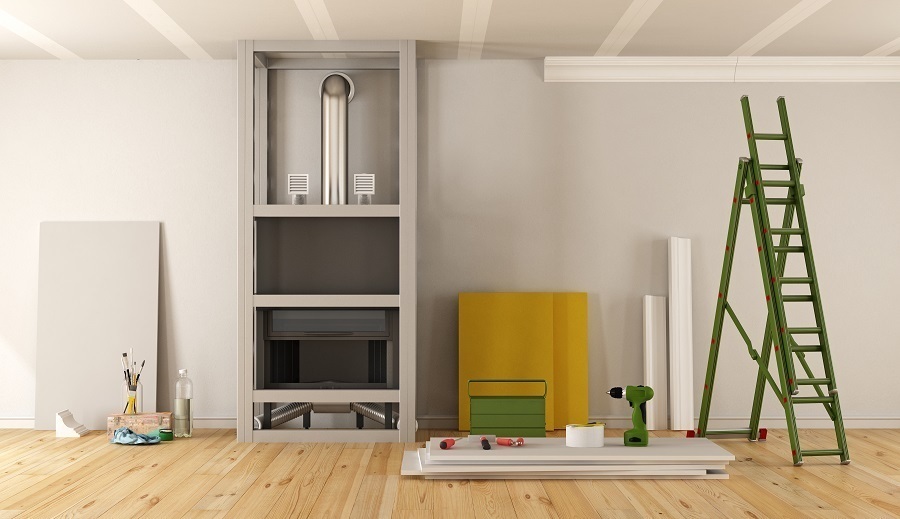 One of the most important things that you need to do when planning a home conversion, is the size. Not just the size of the extension, but the size of the large furnishings you're planning to put in it. It's no use buying a gorgeous column radiator, only to find out that the walls aren't high enough for it to fit.
Measure up everything and keep a document that has them all on so you can easily retrieve them when needed. You also want to make sure that your home itself is capable of having the type of conversion you want. If you have an idea for a grand loft conversion, but you barely have an attic space, it might be time to head back to the drawing board. Spend some time figuring out the sizes of everything before you start building.    
Forgetting About Planning Permission 
Generally, if you're converting your loft, you won't need planning permission. However, it isn't safe to assume that you definitely don't need it. If you're thinking of increasing the roof space, then it could mean you need permission as it might go over the allowed limits.
If you live in a listed building, you'll most definitely have to request planning permission, as conservation of these types of properties is considered of utmost importance. If you're unsure if you need planning permission, contact your local council so you be sure you've got the green light. 
Forgoing a Budget
You might have a rough number in your head for how much you'd like to spend on your home conversion. However, if you haven't broken it down into a strict budget, you'll find it easy to spend way more than you planned.
Similarly, keep track of every penny you spend while you're converting so that you can be sure you're still on track. It's also a good idea to speak to home conversion specialists so you can get an idea of how much it would cost you. This way you'll also be able to see if your budget is realistic, or if you maybe need to save up a little more before you start the development.   
Not Following a Time Frame
It's important that you know exactly when you want your conversion to be completed. Leaving your project with an open-ended time scale means that it's easy for development to slow down. Make sure you give yourself a fixed deadline so that you have something tangible to work towards. Don't ignore the beauty of a planner. Using a planner will allow you to break down the project week by week, and even into daily tasks so that you can keep your conversion on track and get it completed as soon as possible.
Home conversions can be a stressful time, but this normally happens when things aren't planned properly. You're then faced with numerous issues that could have easily been avoided if you'd simply taken the time to think it through beforehand. If you're planning a home conversion, take note of the above mistakes and do your very best to avoid them. This way you'll have the perfect conversion for your house in no time at all.
Continue reading: