Last updated on August 13, 2023
Here are 13 types of kitchen lighting that will help you create the best-lit kitchen that is comfortable to cook and cozy to chill in. Read on!
Kitchen lighting is an important factor in the overall aesthetics of the kitchen. It also creates a mood in the kitchen, which can be relaxing or exciting, depending on the ambiance. The right kitchen lights can make the impossible possible and the easy way. It can make a difference to the overall feel of the house.
But first, it's important to make a crucial distinction. The correct lighting depends on the size of the kitchen more than anything else. So you will approach lighting a big kitchen and setting up lighting in a small kitchen.
While there are several types of lighting you can use in the kitchen (we've counted 13), they all fit in 3 or 4 main layers:
What's Inside
Ambient, Task, Accent Lighting Layers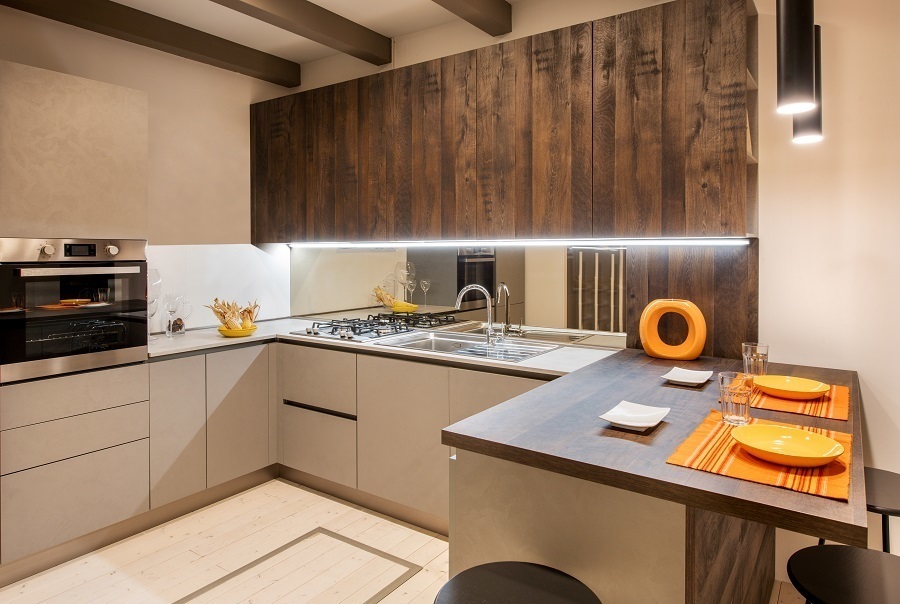 Good lighting can make food preparation easier and more enjoyable. One way lighting is used in the kitchen is to highlight tasks so you can see if your dishes are becoming too brown, monitor the water level in pots, and generally see what you're doing.
Places like counters, islands, refrigerators, shelves, or other work areas where things happen are all excellent targets for this task-focused lighting.
Ceiling fixtures act as our primary sources of light for ambient lighting, whether it's in addition to natural light or filling in for lack of it. They cast as much light as they can from the ceiling down at an even level, so no corners sit dark and gloomy, making kitchens feel not only bigger but more comfortable because there are fewer exposed surfaces.
Additional light sources cast a little bit of light into smaller spaces, too, with accent lighting lamps for highlighting floor layouts, wall areas, and table surfaces. This is a prevalent trend.
Sometimes, the fourth layer of decorative lighting is used. These might be, for example, string lights used to add a decorative flair to the countertops.
Recessed Lights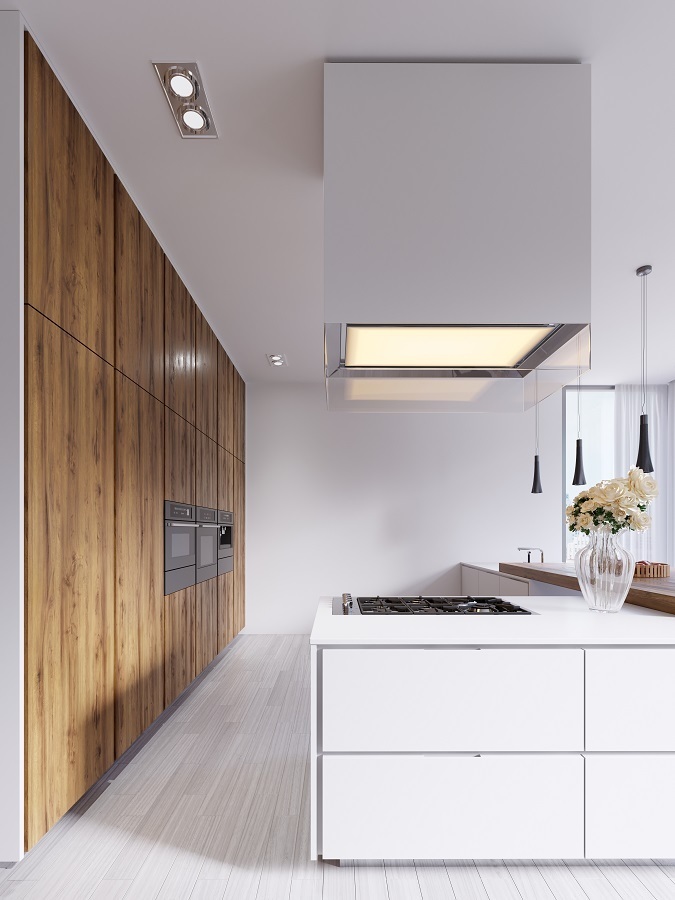 It's the most common type of lighting that you will find in any modern kitchen. Recessed lights are either general or task lighting in the kitchen. The most common-sized recessed light cans are 6 inches and can be used for all applications (but here are various standard sizes). Lights should be spaced 5-6 feet apart for general lighting and more closely placed lights with specific tasks. Recessed lights are excellent in kitchens with low ceilings.
When choosing a light, make sure you know the different types of bulbs and their benefits (LED bulbs are the most common in modern kitchens because they are energy-efficient and LEDs attract fewer bugs). There also might be various useful trims, such as a baffle trim to reduce glare that might happen from some lights and dimmer switches to help save energy costs by regulating your light usage.
Directional Recessed Lights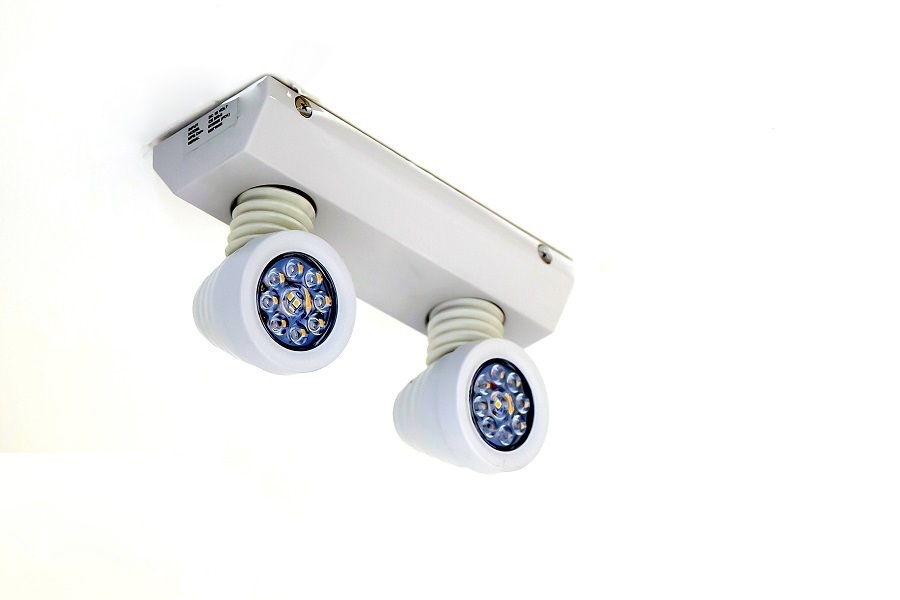 A recessed fixture can be turned up and down and widened to direct the light beam. If you buy the eyeball trim casing, you will know how to use this type of lighting. It is a good idea if you want some more lights in your kitchen because they would be used over the stove, refrigerator, ovens, and food prep area.
The light beam from recessed fixtures can be directed if a collar trim casing with rotation is used. Directional trims are adjustable and can be used to illuminate work and display areas for various kitchen configurations. Including those layouts with one fixture only above the sink or wherever else, there may need some lighting when cooking is involved or looking through cabinets for stuff that needs prepping like sauces or seasonings.
Ceiling Surface Lights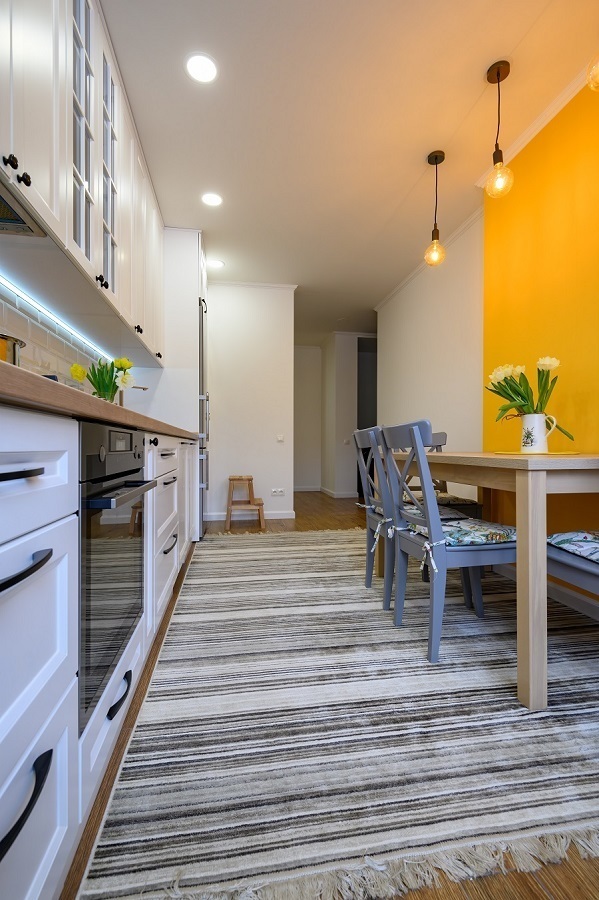 Surface lights are more challenging to clean than recessed lights. They are mounted on the ceiling and are subject to collecting dust more than recessed ones. Though surface lights make a break in the room when lit, they brighten up an area just as well as their recessed counterparts.
Chandeliers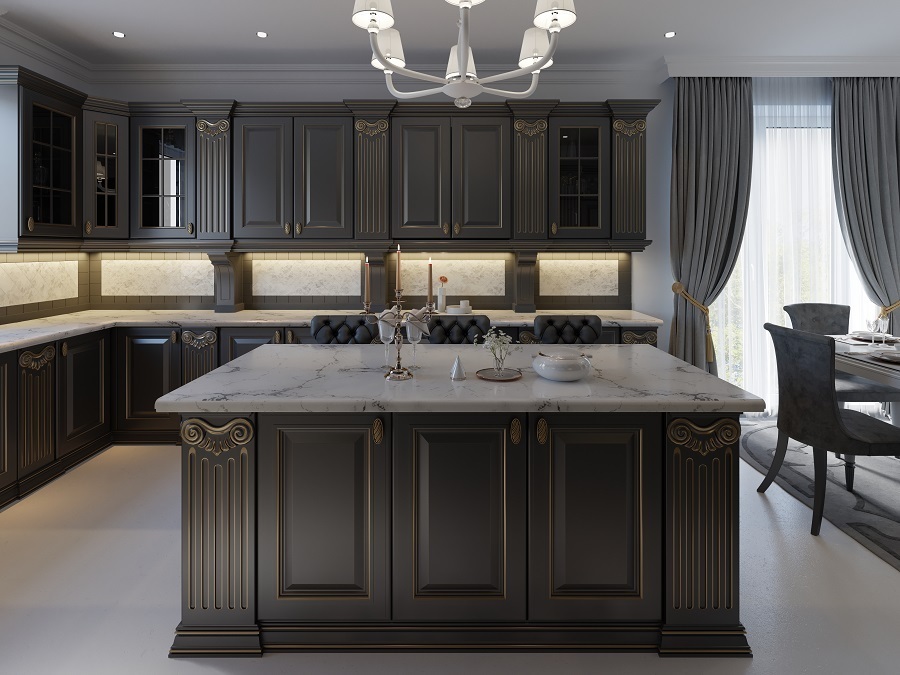 We suggest using chandelier-style lighting to add more luxury and style to your kitchen. Chandeliers typically come in crystal or glass and have been used before as large enough light fixtures for the added counter-height needed in the larger kitchens of older houses. Make sure that you know your ceiling height, too, though; a chandelier could make a small space feel crowded if it's too small for it.
Lamp Fixtures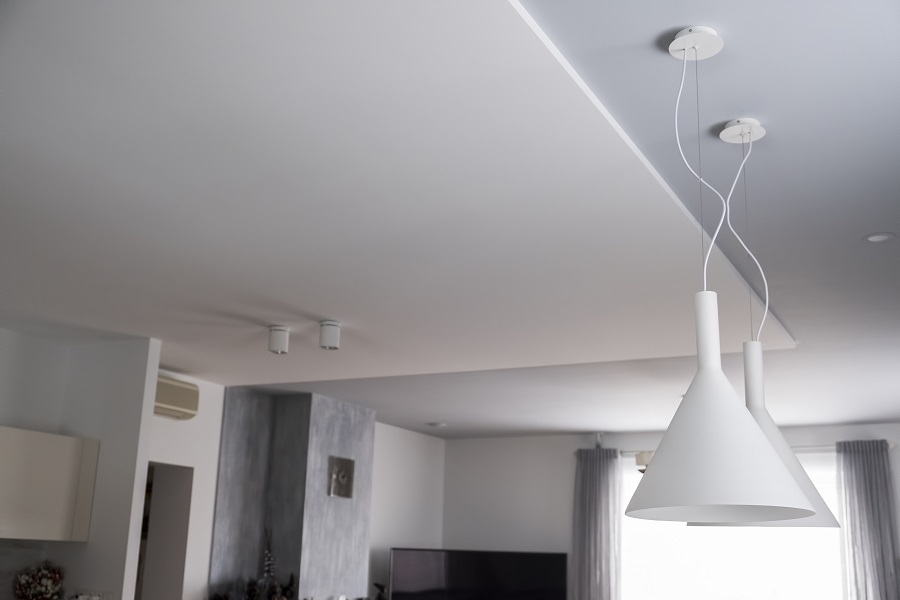 Using multiple fixtures allows light to be used across the kitchen, typically used to illuminate the cooking area's space. Adjustable wall lamps can also be mounted above the kitchen sink and in front of a stove for better illumination.
Track Lights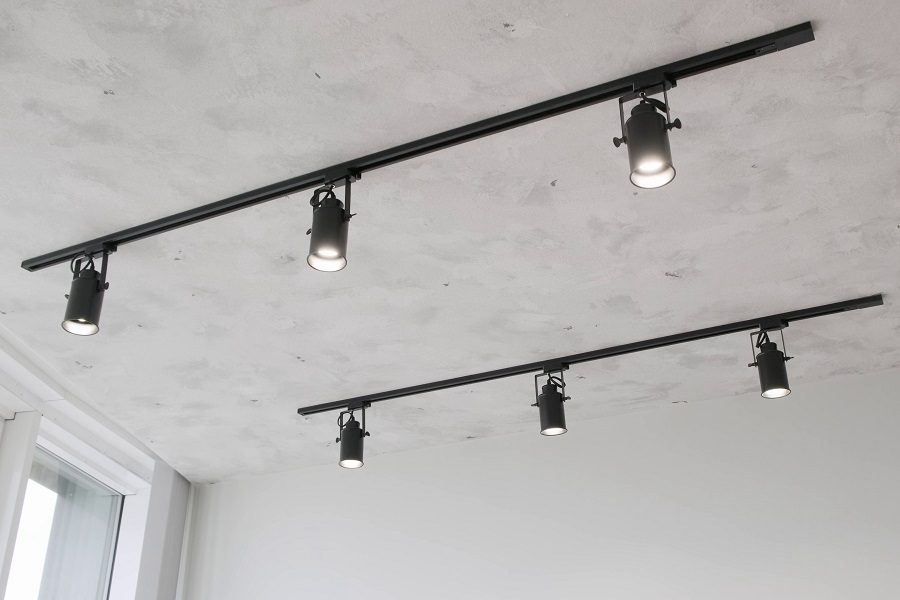 Track lights in the kitchen are a type of task light that shines light towards particular areas for illuminating cooktops. Track lights were designed to be more versatile and can be angled in many directions. There are two types of Track Lights: led and non-led. Some track lights also feature pendants on tracks to decorate.
Cabinet Lighting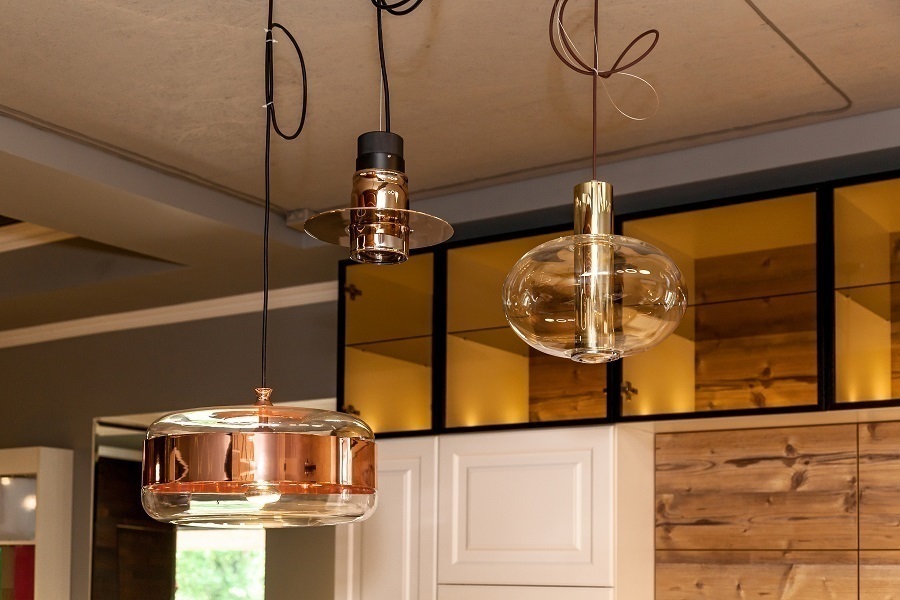 When light fixtures are inside glass cabinet doors, puck lights, and LED light strips are good choices. These can also be used to create the desired environment for daytime use and nighttime use by installing them with dimmer switches.
Puck and LED strip lights fitted within these cabinets are also a suitable option to take advantage of the opportunity to display interesting objects on their shelves.
Under Cabinet Lights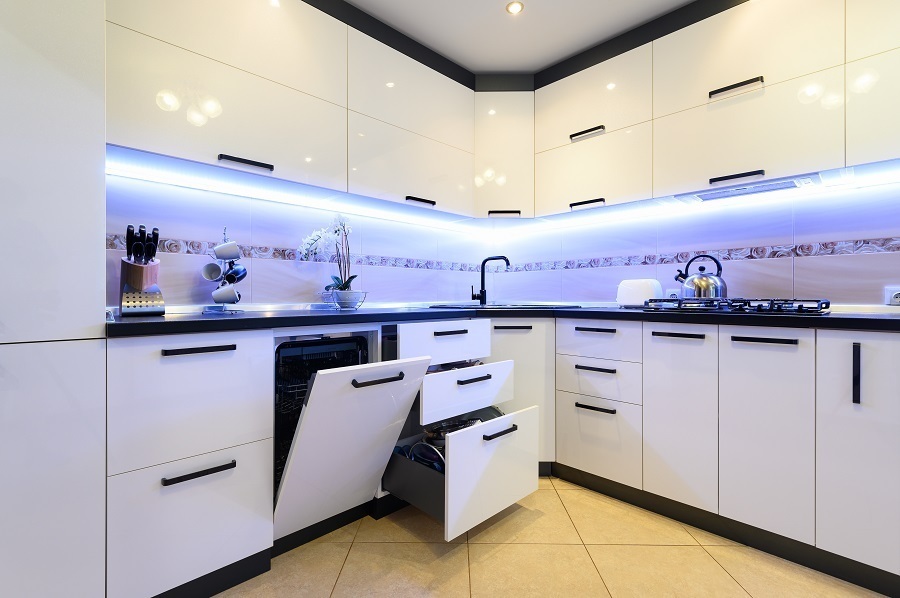 Some people choose an overhead light to help them in their kitchens. Others choose to use under-cabinet lighting (lights that run the length of your cabinets or lights contained in small puck-sized fixtures). Both have advantages that can make you more productive. You should calculate what will work best for you before making your decision.
Under the cabinet, lights are a great way to provide task lighting where ceiling fixtures aren't enough. LED strips also make excellent accent lighting.
Wall Sconces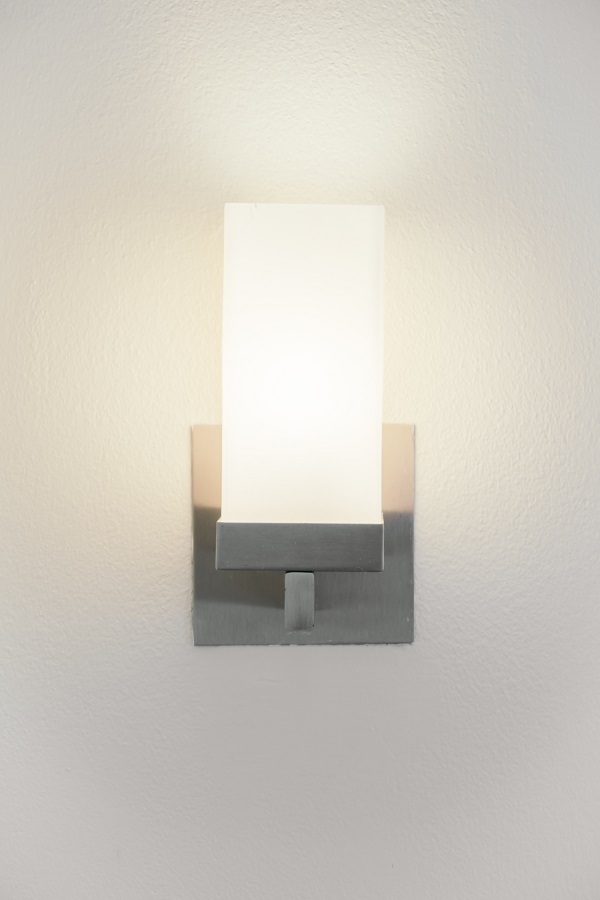 Kitchen wall sconces can provide ambient, task, and accent lighting. But more often than not, they are used mainly for decorative purposes.
Pendant Lights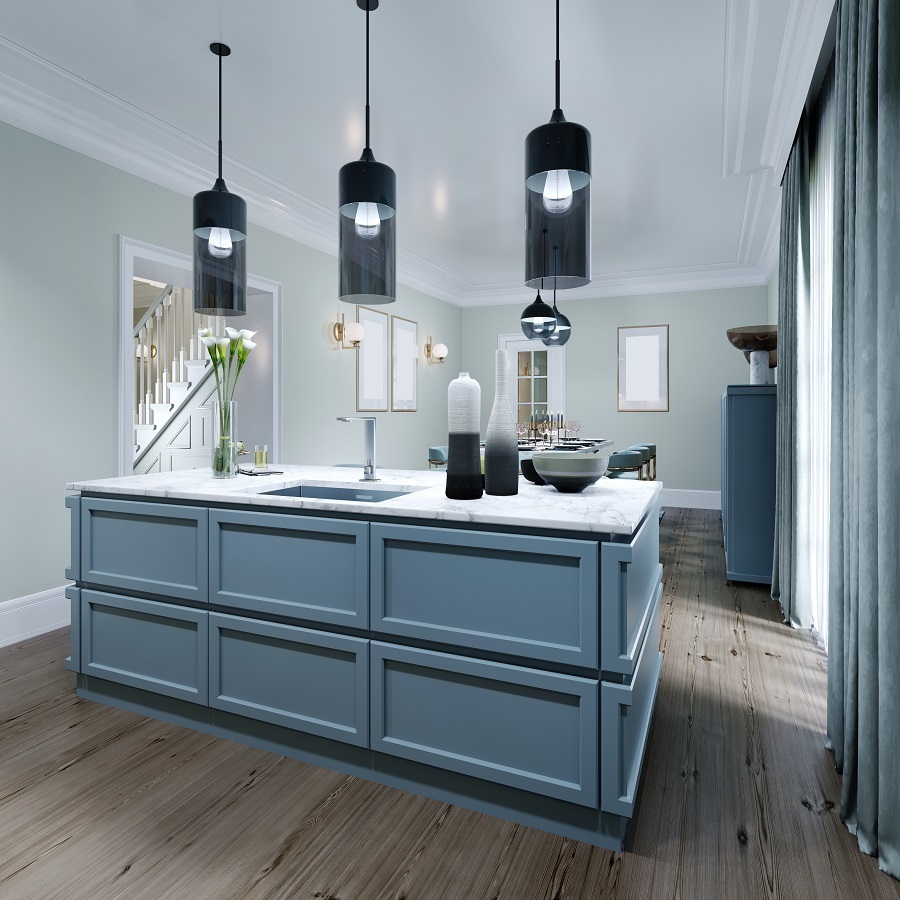 There are many types of pendant lights for the kitchen. We can reduce our sense of being at the bottom of a well by hanging up pendant lights above our kitchen island or dining table. People walk the room less, and attention is thrown to other areas when they are hung up. For that reason, we can install them for both the task-lighting and kitchen islands to provide additional lighting for those areas. You can use pendant lights even if there is no island at all.
However, there are cons to this setup: one must lower their height for people walking around while also limiting them to ceilings no lower than 8ft tall as they will be intrusive if installed otherwise.
Toe-Kick Lighting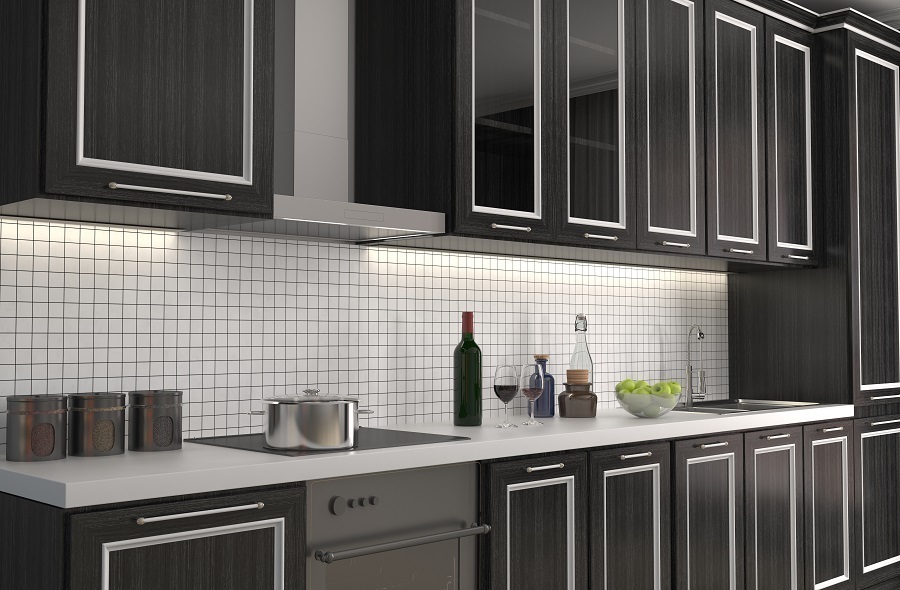 Lighting beneath the bottom cabinets and island or light on their side is called toe-kick lighting (in reference to lighting the walking paths). Lighting under the bottom cabinets will reflect on the glossy floor and might not illuminate enough, but just enough to prevent tripping in the dark. This type of lighting does not focus on work but rather defines spaces when you keep these lights at a softer intensity. You can leave them on all night for safety.
Accent Lighting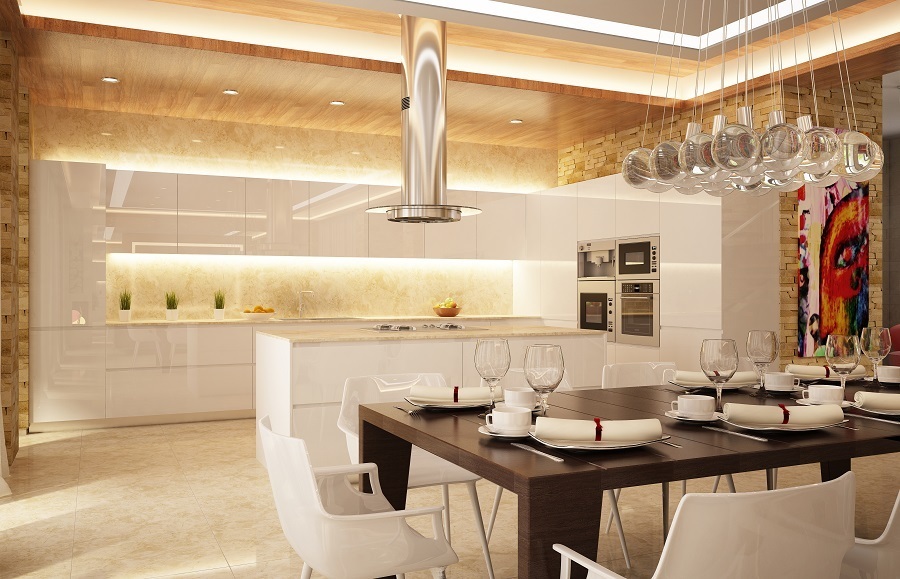 If you want to draw attention to one specific area in your kitchen, use accent lighting. It's a way of adding drama and visual interest to space. You can position the lighting above artwork, plants, or your collectible items with recessed lighting, track lighting, or spotlights.
You can also install them inside glass cabinet doors featuring LED strip lighting that turns on when you open the doors to not just light up these areas but also for people passing by to see. This is another optional way of brightening up your kitchen and fulfilling more purposes simultaneously.
However, this is unnecessary for general brightness in the kitchen because there are many other options. Accent lights are purely decorative.
Decorative Lighting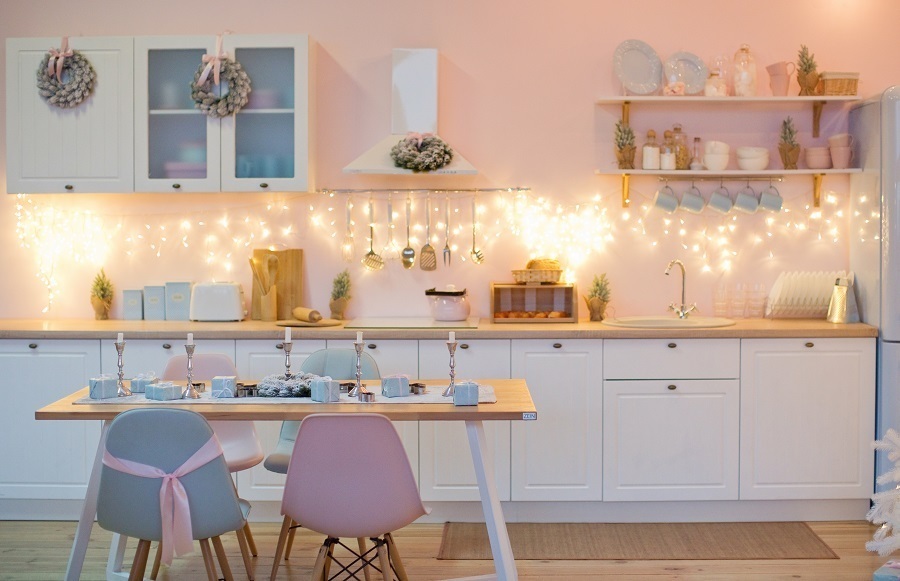 The primary purpose of this type of lighting is simply for decoration. They come in the form of hanging pendants or chandeliers typically placed over a kitchen island or peninsula. These fixtures are usually dramatic as they are meant to draw attention, but make sure the size you choose for your lighting fixture is proportionate to the size of your kitchen.
If you're working with lighting in a small kitchen, you don't want the decorative lighting to be so large that it will make the space feel cramped.
Efficiency Considerations
Above all, consider the efficiency of your chosen kitchen lighting type. What wattage is the best for the kitchen? Choose LED light bulbs whenever possible as they will provide you with the most light at the lowest energy use.
Also, consider the color temperature of the lighting. Kitchens benefit from white daylight lighting when cooking is at hand. But in other settings, like a cozy dinner at the kitchen bar, warmer light can create a better ambiance.
FAQ
What is the best lighting for a dark kitchen?
The best lighting in a dark kitchen is ceiling LED daylight fixtures. These can be recessed, flush-mount, or surface lights. They provide the brightest light for a dark kitchen.
How can I make my kitchen look expensive?
A great way to make your kitchen look expensive (what concerns lighting) is to add a chandelier. It's not as common but makes it look very expensive (even if you get the chandelier at a bargain).
Should I use daylight bulbs in the kitchen?
It is a good idea to use daylight bulbs in the kitchen because you want the brightest task lighting for cooking. But if you want to provide softer light for cozy gatherings in the kitchen, you should always layer the lights with different brightness, as explained in this article.
Continue reading: