Last updated on November 27, 2023
In the realm of home décor, elegance is a timeless aesthetic, transcending fleeting trends and styles. Upgrading your home's interior elegance can transform your living space into an inviting, comfortable, and sophisticated environment. The process doesn't necessarily demand grand gestures or expensive refurbishments.
You can weave elegance into your home's fabric with careful attention to detail, a dash of creativity, and a strategic approach. This article will guide you through six essential steps to elevate your home's interior elegance, enhancing its aesthetic appeal and intrinsic value.
What's Inside
Add a Statement Piece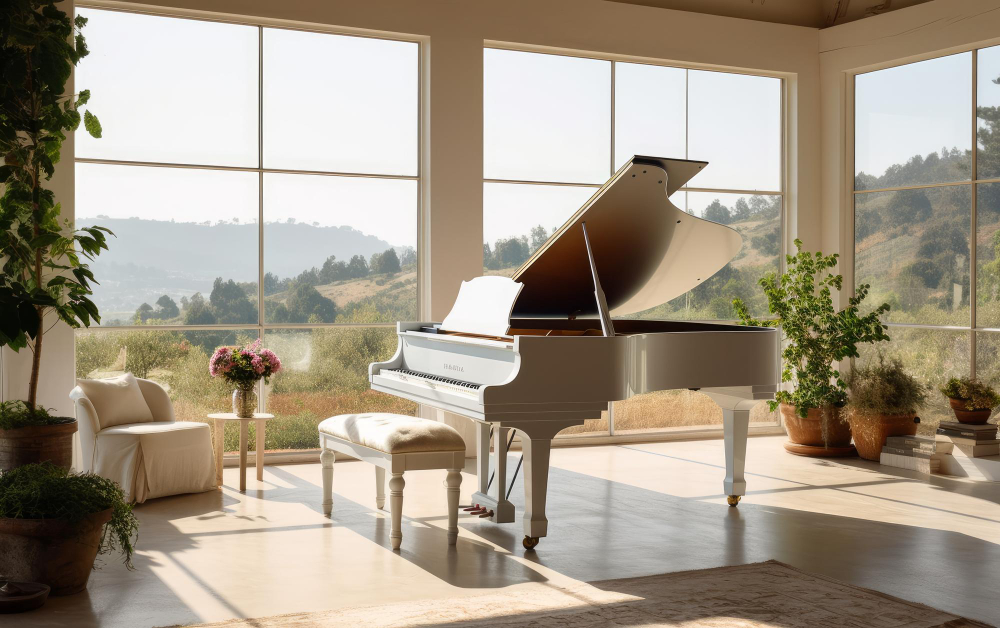 Including a statement piece in each room can dramatically uplift sophistication and elegance. A statement piece can be anything from a grand piano to an oversized piece of artwork, a vintage chandelier, or an antique piece of furniture.
The key is to choose something that stands out but also complements the existing décor and style of the room. The piece should draw your eye when you enter the room but should not overwhelm or clutter the space. 
The balance between uniqueness and cohesion is crucial in maintaining the room's elegance. Remember, your statement piece can also be a beautifully framed photograph or piece of art in EasyFrame picture frames, serving as a dynamic focal point that reflects your aesthetics and ties the room together. Every statement piece should tell a story and add meaning to your home's interior design.
Emphasize Clean Lines and Symmetry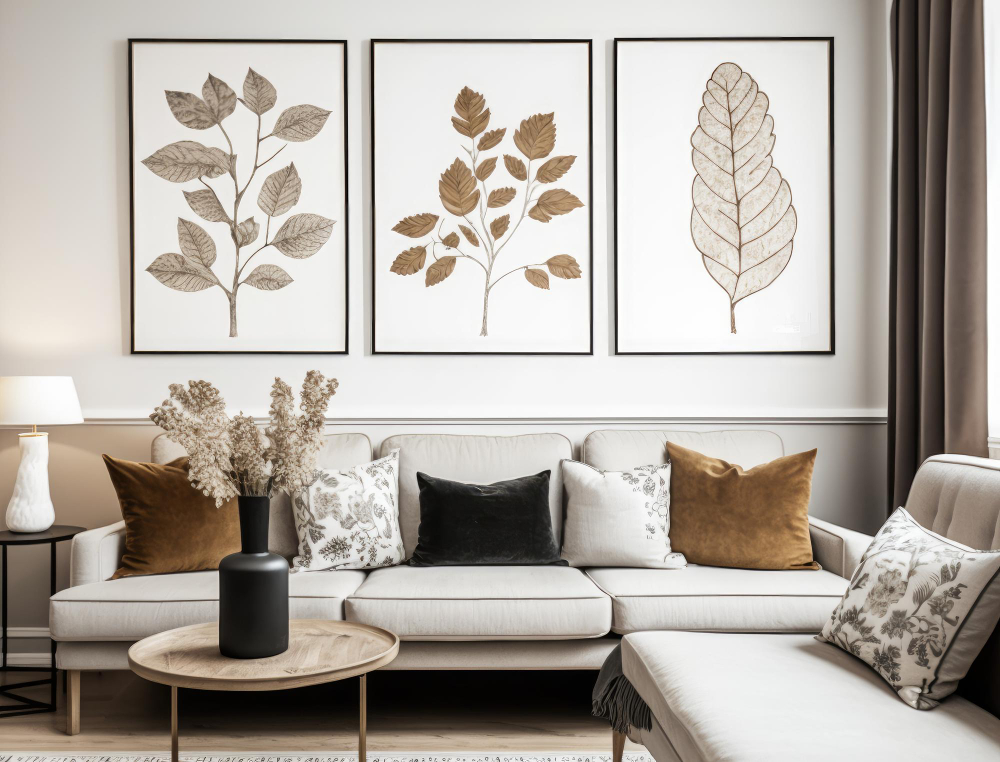 Elegance in home design often begins with an emphasis on clean lines and symmetry, contributing to an overall feeling of balance and harmony. This can be achieved by strategically placing furniture and decorations to create a sense of order and proportion in each room. For example, if you have a large sofa, balance it with matching armchairs on the opposite side of the room.
Similarly, symmetrically placed artwork or photo frames can highlight the room's focal point and add a visual rhythm. Remember, too many bold or mismatched pieces can disrupt the flow and elegance of a room. Keeping things simple and symmetrical can create a cohesive, polished look.
Choose a Neutral Color Palette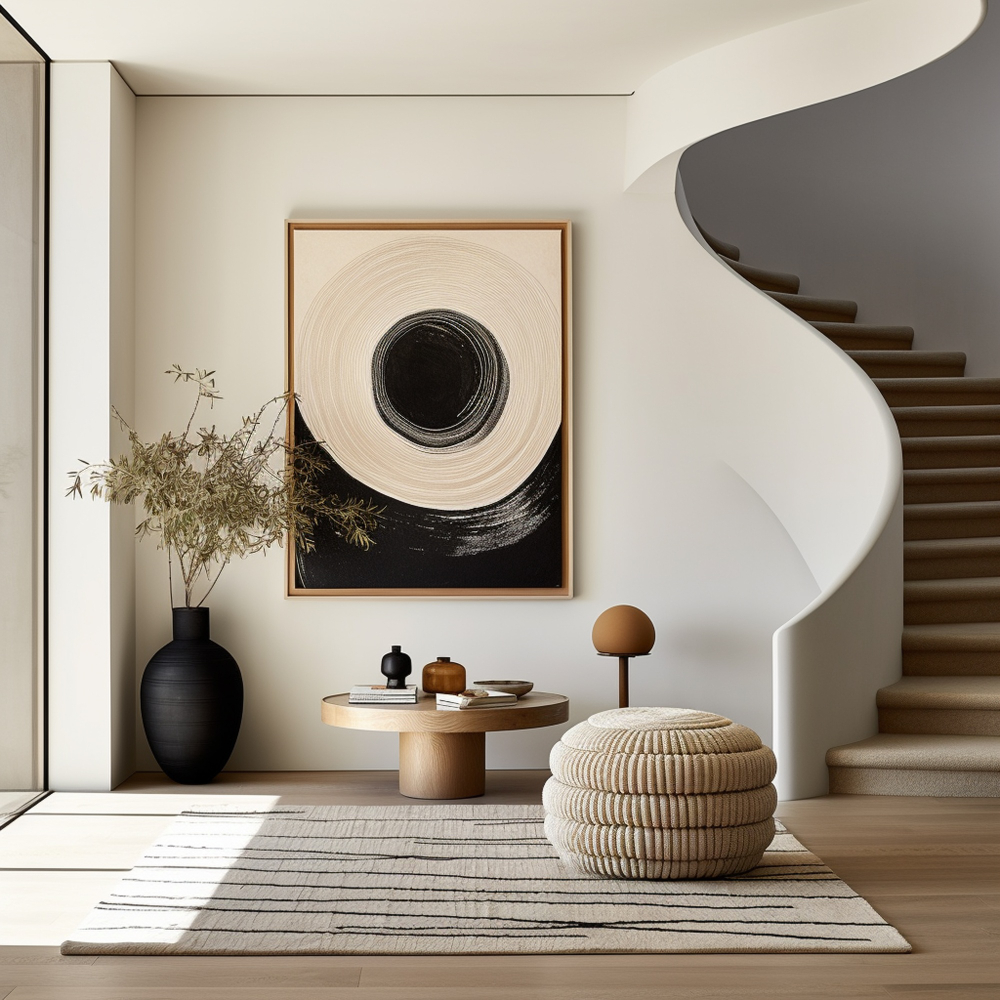 Neutral colors are timeless, elegant, and versatile. They create a serene backdrop that allows statement pieces to shine while providing a blank canvas for seasonal or occasional accents. Select soft hues such as beige, cream, gray, or white when choosing a neutral color palette. These tones can make the room feel larger and more spacious while evoking a sense of calm and sophistication.
Additionally, a neutral color palette can easily be elevated with pops of color or texture through décor elements such as throw pillows, rugs, curtains, or artwork. This allows you to change the room's look and feel without completely redesigning it.
Invest in High-quality Fabrics
The touch and feel of fabrics can significantly impact the overall elegance of your home. Investing in high-quality fabrics will elevate the style quotient and ensure durability and longevity. Opt for natural, luxurious fabrics like silk, cashmere, or linen that have a timeless appeal and exude sophistication. These materials also add warmth and texture to your living space.
When choosing curtains, throws, or upholstery fabrics, look for simple and classic designs that can withstand the test of time. Avoid overly embellished or loud patterns that may become outdated quickly. Maintaining the cleanliness and crispness of your fabric pieces is essential to retain their elegance.
Incorporate Classic Architectural Elements
Classic architectural elements, such as crown molding, chair rails, wainscoting, and built-in bookshelves, lend a timeless elegance to any interior space. Crown molding, in particular, can redefine a room by creating a sense of continuity and cohesion. Its clean lines and smooth curves draw the eye upward, enhancing the perceived height of the room. 
On the other hand, chair rails and wainscoting add depth and dimension to the walls while preserving the room's structural integrity. Built-in bookshelves offer both functionality and aesthetic appeal. Filled with aesthetically arranged books, thoughtful knick-knacks, or framed photos in high-quality EasyFrame picture frames, they can reflect your personal taste and interests.
Keep Clutter at Bay 
The key to maintaining an elegant interior is to keep clutter at bay. Clutter can quickly make a space feel chaotic, overwhelming, and unrefined. To contribute to the overall ambiance of elegance, ensure your living space is organized and free from unnecessary clutter. This includes keeping surfaces clean and minimizing visual distractions.
Invest in storage solutions like bookshelves, baskets, or decorative boxes to keep your belongings neatly tucked away while maintaining practicality and accessibility. Remember, even the most elegant space can lose its charm if cluttered and chaotic.
Elevating your home's interior elegance doesn't have to be a daunting or expensive task. You can transform your living space into a sophisticated and inviting sanctuary with attention to detail, strategic placement, and high-quality materials and décor accessories like picture frames from EasyFrame.
Embrace the timeless aesthetic of elegance and create a home that exudes style and comfort. So, implement these seven essential steps to upgrade your home's interior elegance today.
Continue reading: