Last updated on October 18, 2023
Thinking of adding a breakfast nook to your kitchen or dining room? Here are some of the coziest breakfast nook ideas for your inspiration. Read on!
The corner breakfast nook is a great addition to a kitchen or dining room because it can add function, beauty, and it saves space. Breakfast nooks are usually small but they are very cozy and fulfill their job really well when it comes to home improvement.
You can use a variety of tables, chairs, and decor choices. Combining them the right way will tremendously increase the beauty and will provide an excellent experience to everyone.
A Nook in a Nutshell:
Need more? Go ahead and use the following wonderful ideas. It doesn't matter if you're getting one or building one yourself – we've got you covered. Check these out!
What's Inside
Corner Dining Table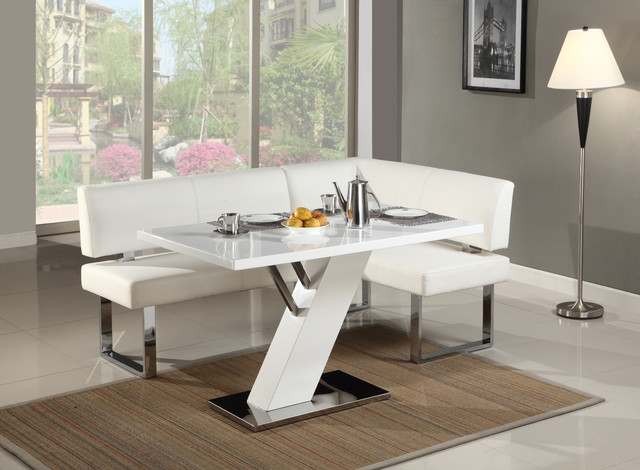 A corner dining table is a great addition to your house, especially for the minimalist. It can give plenty of space than a full table set. It may be rarely seen but a corner dining table can be really useful.
Corner Breakfast Nook
A breakfast nook is intended usually for light meals with a built-in table and chairs and provides plenty of space. It can also increase the home's overall value. It can be placed in an empty corner or even near the window for better views.
Modern Breakfast Nook
A modern breakfast nook is a perfect combination when it comes to being a minimalist. Versatile furniture is usually used like chairs with drawers for extra storage. They're also cozy that children and adults would definitely love it.
Breakfast Nook with Storage
A tiny compact kitchen can be transformed into a spacious one with plenty of flexibility and versatility if you install a breakfast nook with storage. Dining items can be stored like small cups or plates making it a real space saver.
Corner Dining Bench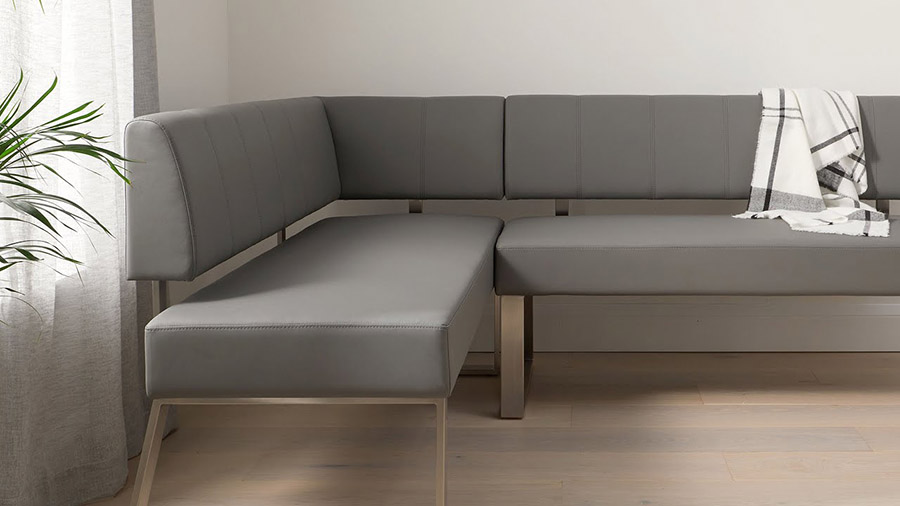 A corner dining bench should be comfortable as well as a space saver. L-shaped benches are one of the best options as they can easily fit in a small corner. It's also versatile as you can use it for sitting or sleeping.
Banquette Breakfast Nook Dining Set
Banquette is what you call the benches along the wall that's usually seen in bars or restaurants but it can also be applied to your corner. You can even get one that has cubbies underneath for additional storage.
Small Breakfast Nook
Breakfast nooks are commonly small but there are much much smaller tables than the common ones. This is for those who really have a small space but still want to save some. It can be just a small round table where anyone can enjoy a light snack.
Corner Breakfast Nook Dining Set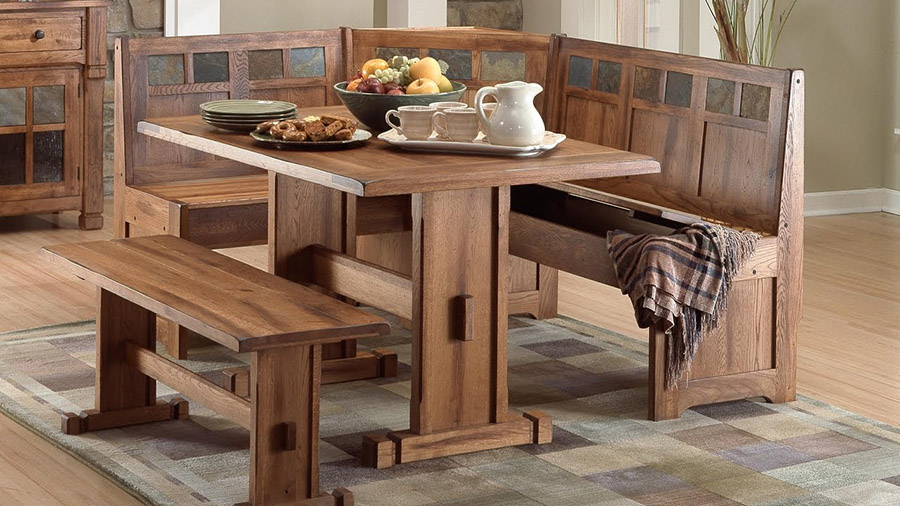 Your whole corner nook dining set must be matching most of the time in order to complement the interior style of the room. You can have an all rustic chair and table but mixing classic and modern can be good too.
L-shaped Dining Table
If you're tired of the norm, why not try an L-shaped dining table. It has a unique appearance and design and can have storage underneath as well. It's a great alternative especially if you can't find tables that would fit your corner nook.
Corner Booth Kitchen Table
Want to feel that you're dining in a restaurant? Then try a corner booth kitchen table. They're versatile and elegant because they add extra eating or workspace even in the smallest corner of your kitchen.
Corner Kitchen Table with Storage Bench
The purpose of a corner nook is to save space and adds additional functionality and what better way to do it by adding a bench with storage. A simple white or cream color will do for both the tables and bench to match each other's beauty.
Built-in Kitchen Bench
If you want to have a permanent bench that you think would last for long, you can have a built in bench. You can customize it the way you want or have someone install it for you. You can put your own storage capacity in it too.
Fold-a-nook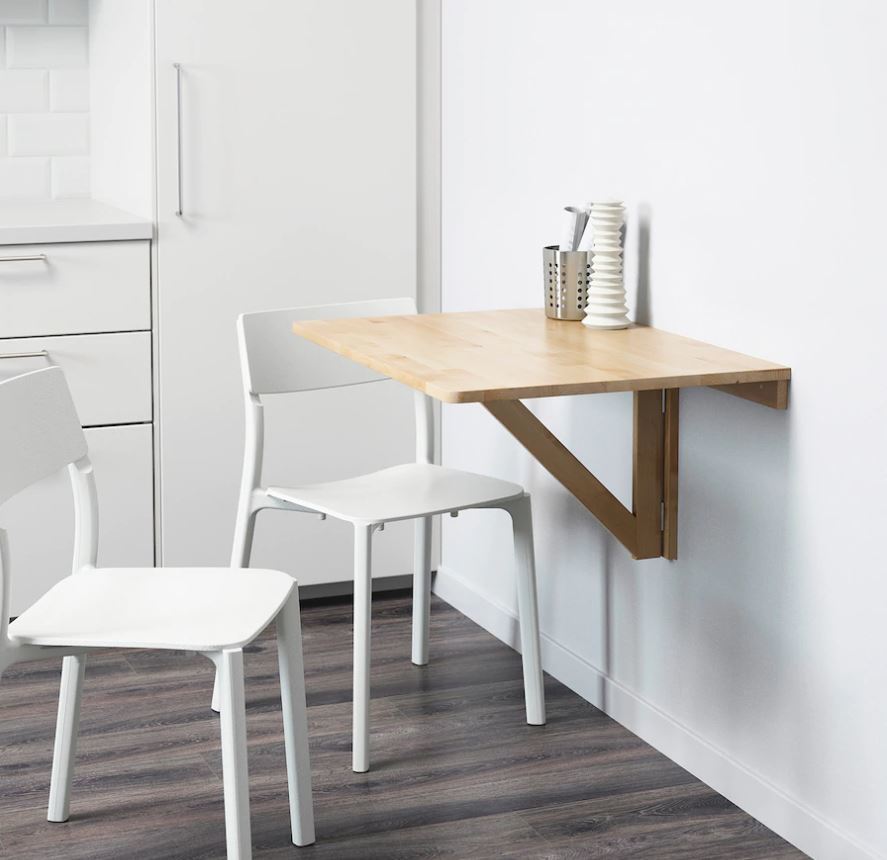 Fold-a-nook is an interesting idea that was implemented way back in the 1920s. It can be both the chair and the table or just one where it can be folded to allow more space and functionality. The free space can be used for different activities like sewing.
Round Booth Table
A round booth table reflects elegance and beauty even if it's on a corner when done correctly. It can allow more seating compared to rectangular or square tables and a centerpiece would definitely look magnificent in it.
Eat-in Kitchen
The eat-in kitchen is what you call a space where people can eat where the food is being made. It has different seating options for people ranging from large tables to casual smaller ones. It's great for breakfast, easy to clean, and adds informal space.
Continue reading: