Last updated on September 5, 2021
Granite is considered to be one of the most famous materials used in building countertops especially, in the kitchen. It is by far the most used natural piece of stone for building the interior of many homes in and out of the country.
Some of the major factors that lend this credibility and popularity to granite as a perfect countertop material are its durability, stunning look, and most importantly, its exquisite affordability. One among several magical effects of classic granite countertops is that they somewhat multiply the worth of a property they are built on. Another is the fact that they have the natural tendency to last very long especially if properly managed and well taken care of.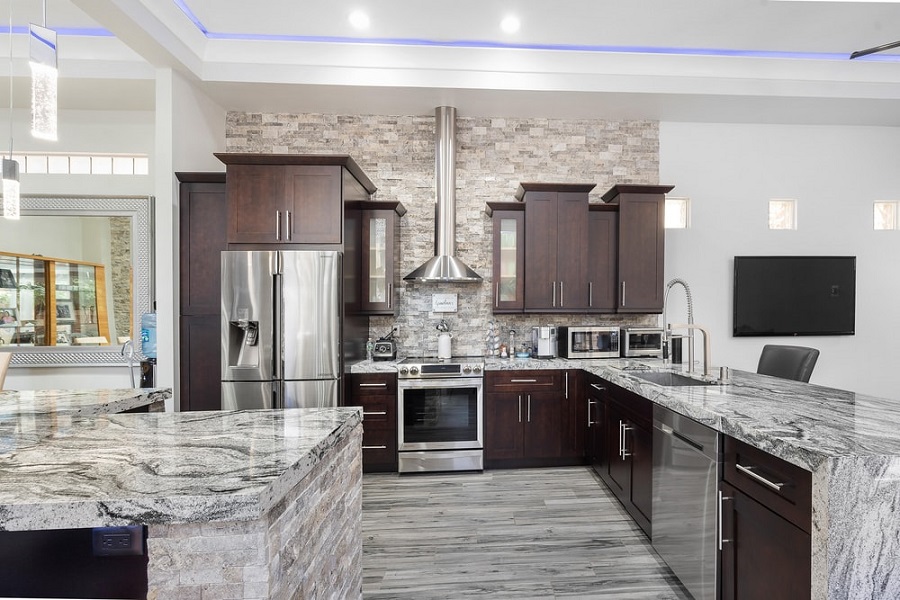 In going for a classic granite countertop, it is important to know that they come at different costs and one price does not fit all sets of countertops built from granite material. The stone used, size of the countertop or the work, and decorative edging are some of the major factors that influence the price of granite countertops. You can expect the benchmark or starting price of granite countertops to usually be around $35 per square foot and can extend to as high as $100 for every square foot for outlandish and rare materials.
Cost Ranges and Expectations
For myriads of cheap classic granite countertops, they usually come at a price of around $35 per square foot and for this price, utilities like fabrication, templating, and installation are featured in one piece. As such, you can easily install the countertop bought around this price with an uncomplicated straight edge. Furthermore, you can expect to have common materials like Ciscont White, Giallo Ornamental and Ubatuba come with these countertops.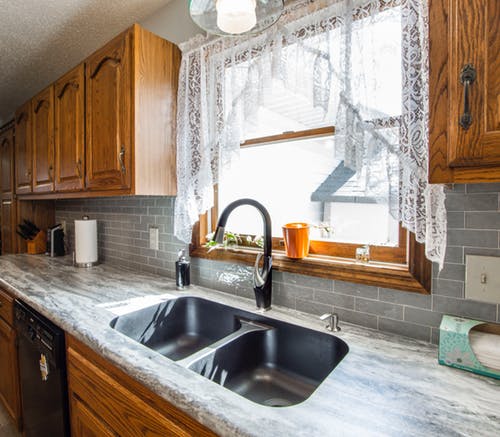 For other developmental utilities such as Backsplashes coming with countertops, they can go to as high as hundreds of dollars as an additional cost. Backsplashes are the diminutive vertical finishing part that flattens on the wall at the back of each counter. When you seek decorative edge finishing such as bevel, or bullnose or when you look out for exquisite curves and corner shapes, sophisticated coloring, and so on, be prepared to pay additional bucks from tens to hundreds of dollars as an additional price.
For countertops built from concrete, wood, and granite, they are expected to pose increased maintenance demands which may include periodic greasing and resealing year in year out. Granite as the most widely used countertop material will, of course, provide a uniform outward appearance and may come in a number of color choices to pick from including beige and black, white and grey, and a few more.
Considering a mid-size option as per price range? You can certainly expect to have a good number of granite countertops fit just right around $60 to 80 per square foot especially if you are looking to execute a quite elaborate project.
Granite countertops are available in the market in diverse patterns and colors including white, black, red, gold, steel grey, and many more, with each coming with its different subtypes. Most white granites are available at around $40 to $60 and black at around $20 to $70. You can also expect to see red granite countertops at prices well above $65 and steel grey around $35 to $60. As regards patterns and textures, granite countertops come as either hone, leathered, and polished (glossy). Of these different textures, the leathered is considered the most expensive, honed taken to be moderate in price, and polished is accepted to be the most standard.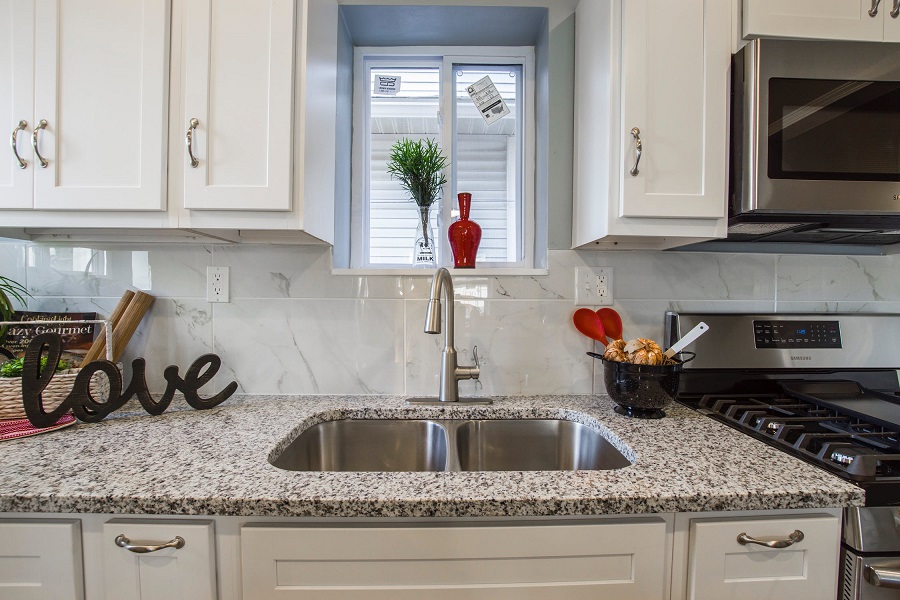 It is important to note that the differing price rates of granite do not in any way dictate their expected functioning capacity as a countertop. Prices are generally determined by quality and accessibility on the market and not really by functioning capacity. This is the more reason why granite countertops that come at prices starting around $100 per square foot are considered uncommon and exotic. A such, it is not unlikely to find even easily affordable granite countertops to outperform even the high-cost ones.
Continue reading: