Last updated on November 30, 2023
Mold is an unwelcome intruder in our homes. These tiny, unassuming spores, seemingly harmless at first glance, have the potential to wreak havoc on our properties and health if left unchecked.
Frequently found lurking in damp corners or hidden behind tiles and walls, mold thrives in moisture-rich environments and can quickly multiply, spreading its tendrils across your home. Its effects are not just cosmetic – severe health problems from allergies to respiratory issues can be triggered by mold exposure.
Hence, it is critical to prevent mold from getting out of hand. Read on to discover effective ways to stop it from spreading and maintain a healthy, mold-free home.
What's Inside
Keep Humidity Levels Low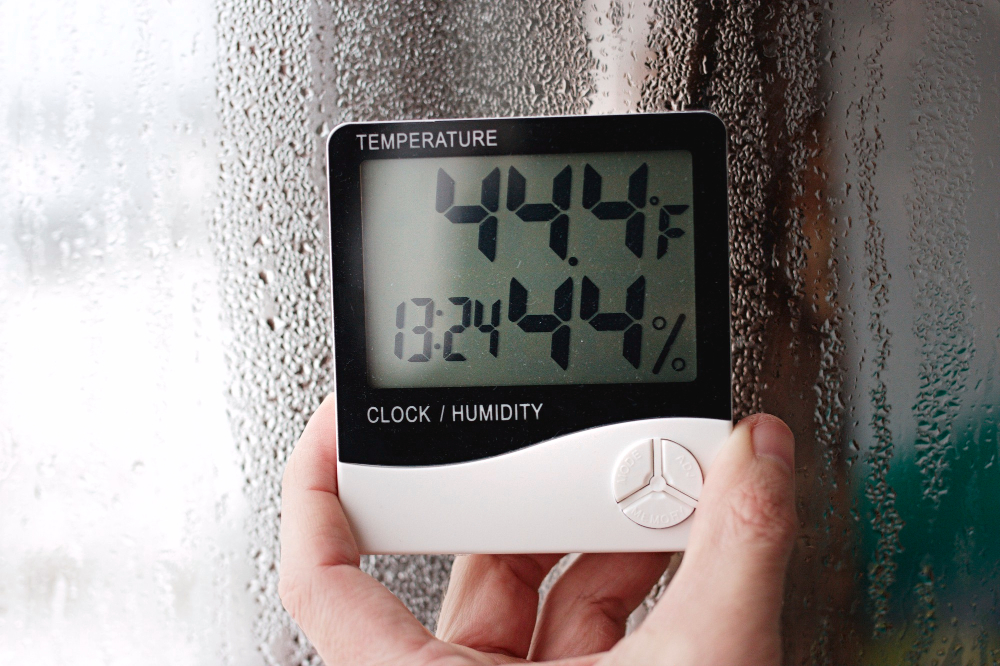 Maintaining low humidity levels within your home is an effective strategy to curb mold growth. Most people ask, Can cold kill mold, and how does this relate to preventing mold from spreading?
High humidity levels create an optimal environment for mold spores to multiply, leading to widespread infestation. Therefore, it is advisable to keep indoor humidity levels below 60%, with an ideal range being 30-50%.
This can be achieved using dehumidifiers, air conditioners, or fans to promote airflow. Additionally, houseplants such as English Ivy and Boston Ferns can absorb excess moisture, naturally reducing indoor humidity. Ensuring proper ventilation, especially in areas like the bathroom and kitchen where moisture levels tend to be high, is also crucial in the fight against mold.
Avoid Carpet in Damp Areas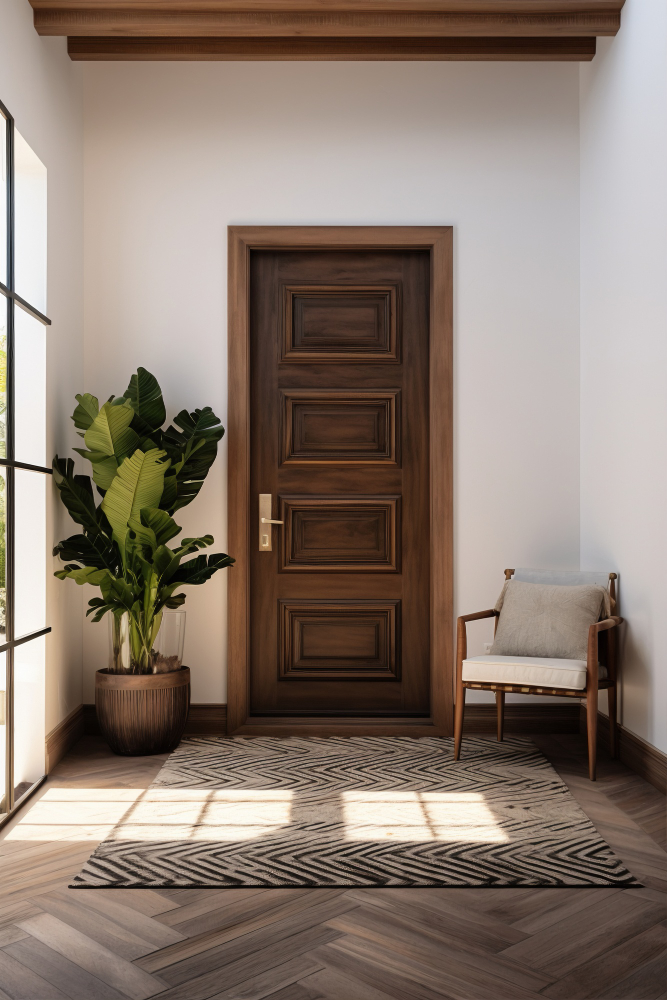 The carpet might add a touch of luxury and comfort to your home, but it could be more suitable for damp areas like bathrooms, basements, or near entrances. These locations often collect moisture, creating a favorable environment for mold growth. Carpet fibers are porous and absorbent, retaining any moisture they come into contact with, resulting in a perpetually damp condition beneath the surface.
This hidden moisture can lead to the proliferation of mold, which remains undetected until it becomes a significant problem. Instead of carpet, opt for water-resistant flooring materials like tile or vinyl in these areas to prevent mold growth. If you already have carpet in these locations, thoroughly dry it after cleaning or spills and monitor for any signs of mold.
Perform Regular Home Inspections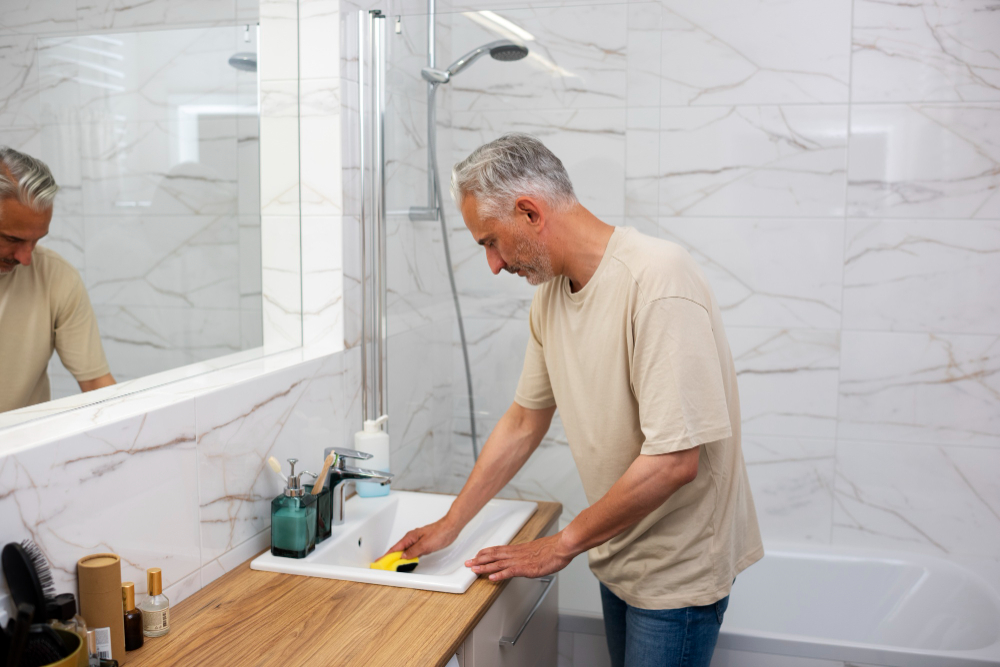 Performing regular home inspections is essential in preventing mold infestations. By regularly inspecting common areas where mold tends to grow, such as the bathroom, kitchen, basement, and around windows, homeowners can detect early signs of mold growth. This proactive approach enables individuals to address the issue promptly before it escalates.
Inspections should focus on identifying damp areas, leaks, or condensation, common precursors of mold growth. In addition to self-inspections, hiring a professional inspector annually can provide a more thorough examination of your property. Through diligent inspections, homeowners can ensure a healthier and more secure living environment.
Respond Promptly to Water Damage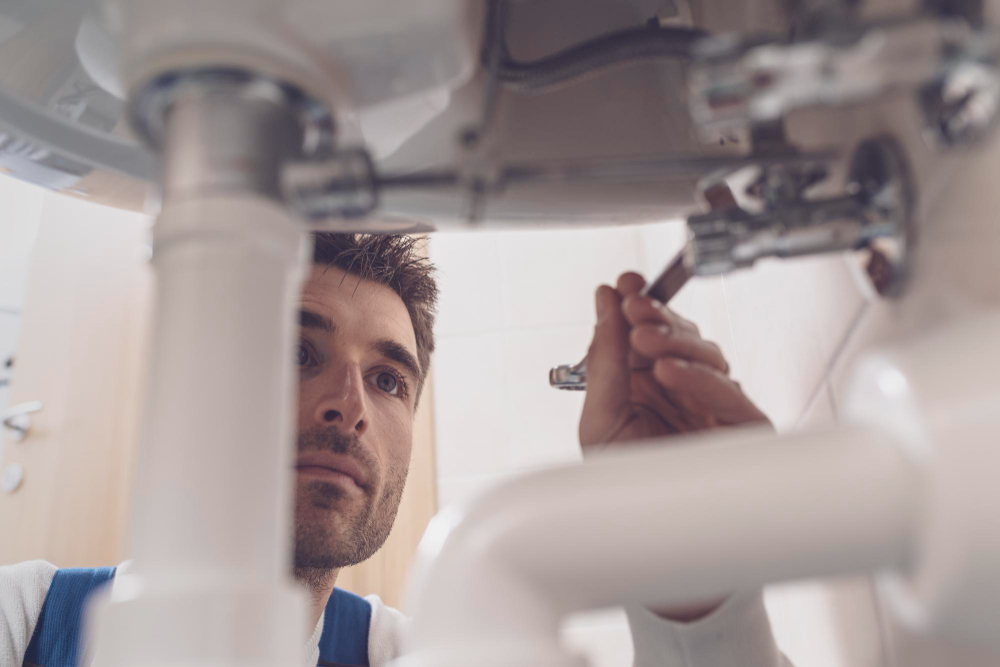 One of the primary causes of mold growth is water damage from floods, leaks, or plumbing issues. In any water-related emergencies, it is crucial to act promptly and address the issue immediately. Quick response can prevent further damage and limit the spread of mold.
In addition, it is essential to properly dry out any affected areas within 24-48 hours to prevent mold growth. This can be achieved using dehumidifiers, fans, and opening windows to promote airflow. If necessary, seeking professional help in water damage restoration is advisable to ensure thorough drying and prevent any lingering moisture that could lead to mold growth.
Insulate Your Windows and Doors
Condensation is a common problem in homes, especially around windows and doors. If left unchecked, this moisture buildup can lead to mold growth along the edges of these areas. To prevent this, ensure your windows and doors are properly insulated to prevent warm air from coming into contact with cold surfaces and creating condensation.
Additionally, regularly wiping down window sills and frames to remove any accumulated moisture can also help prevent mold growth. If you notice condensation forming on your windows or doors, it could be a sign of poor insulation and should be addressed promptly to avoid potential mold issues.
Maintain Good Housekeeping Practices
Good housekeeping practices go a long way to prevent the spread of mold. Regular cleaning, especially in areas prone to dampness, such as the bathroom or kitchen, can keep mold growth in check. Use cleaning solutions that kill mold and prevent its recurrence.
Ensure basements and garages are well-ventilated and kept dry. Frequently airing out these spaces and allowing natural light can also help prevent mold growth. Regular cleaning and maintenance of HVAC systems are essential, too, as these can often harbor mold spores and distribute them throughout the home.
Mold is a serious issue that should not be taken lightly. By implementing these methods, you can keep mold at bay and maintain a healthy, mold-free home. Regularly inspect your property, maintain low humidity levels, respond promptly to water damage, and practice good housekeeping.
With diligence and proper preventive measures, you can prevent mold from getting out of hand and protect your home and loved ones from its harmful effects.
Continue reading: