Last updated on January 13, 2021
Here's how you an create and decorate a playroom for your kids without splurging. Use one or more of these ideas. Read on!
Once you have children, you may begin to notice that toys take over the home. Families with multiple children, especially, may consider making a spare room into a special playroom. A playroom is a perfect place to store large toys and learning materials. When you have a designated play area, you may also have an easier time keeping the rest of the house clean. The expense of a playroom may seem overwhelming. You can, however, add all the essentials even on a tight budget.
What's Inside
Playing Pretend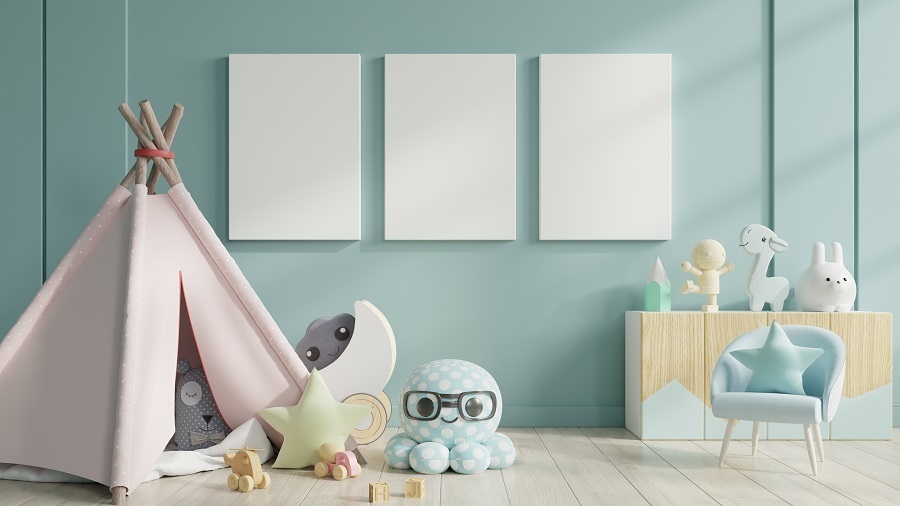 One of the best parts of childhood is using your imagination. Kids often like to wear costumes, build forts and pretend to cook. You can stock the playroom with dress-up clothes without spending a fortune.
Shop for costumes after Halloween when stores may need to get rid of them quickly. Most stores mark down the prices on holiday merchandise. Parents can also contribute to old clothes from their own closets. Many kids love to wear mom's fancy prom dress or dad's suit jackets. You can also use online coupons to find fun kids' clothes for the dress-up collection. Look online for Kohls promo codes to get started. 
Hiding Out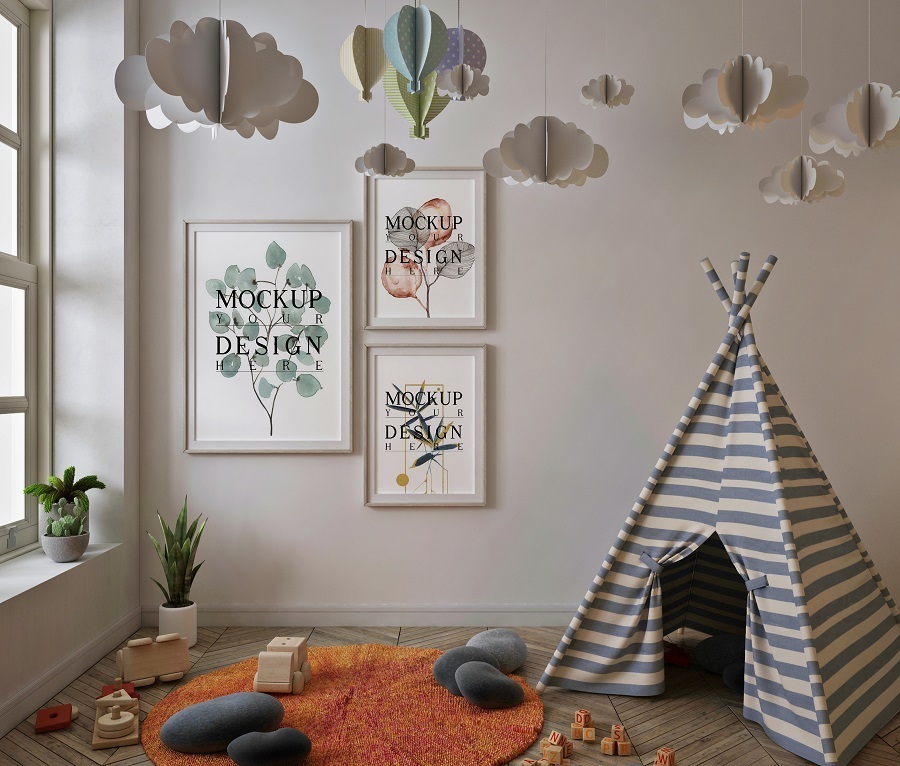 Kids can make anything into a secret hideaway. You may find your child under a table, in a closet, or covered in a pile of blankets. You can easily turn a corner of a playroom into a special hideout. Many stores sell indoor tents that can double as a relaxing reading nook. You can save money by hanging a sheet or some pretty fabric from the ceiling. This can drape around a chair or couch you already own. You can also fill the corner with pillows, cushions, and blankets. Kids can build their own fort or enjoy lounging in the soft pile. 
Get Organized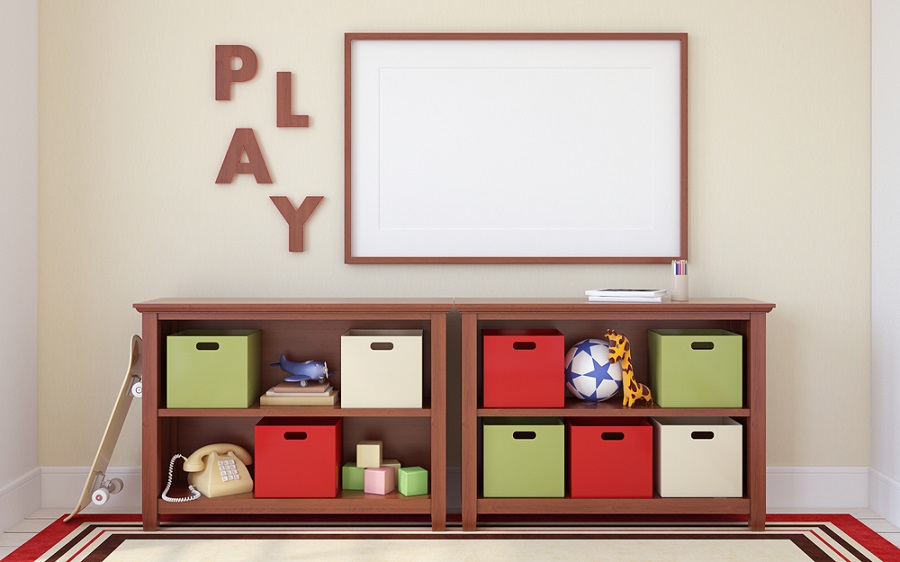 No parent enjoys cleaning up a giant pile of toys every evening. With proper organization, your children can learn to keep their playroom organized with minimal help. Shelves with baskets work great, yet they may not fit in the budget. You can dress up a metal shelf from the hardware store by painting it a fun color. These often cost less than half of a fancy wooden shelf. Choose simple buckets, containers, and baskets from around the house. Use these containers to hold small toys. A large hamper or laundry basket can also hold stuffed animals, extra pillows, and throw blankets.
Learning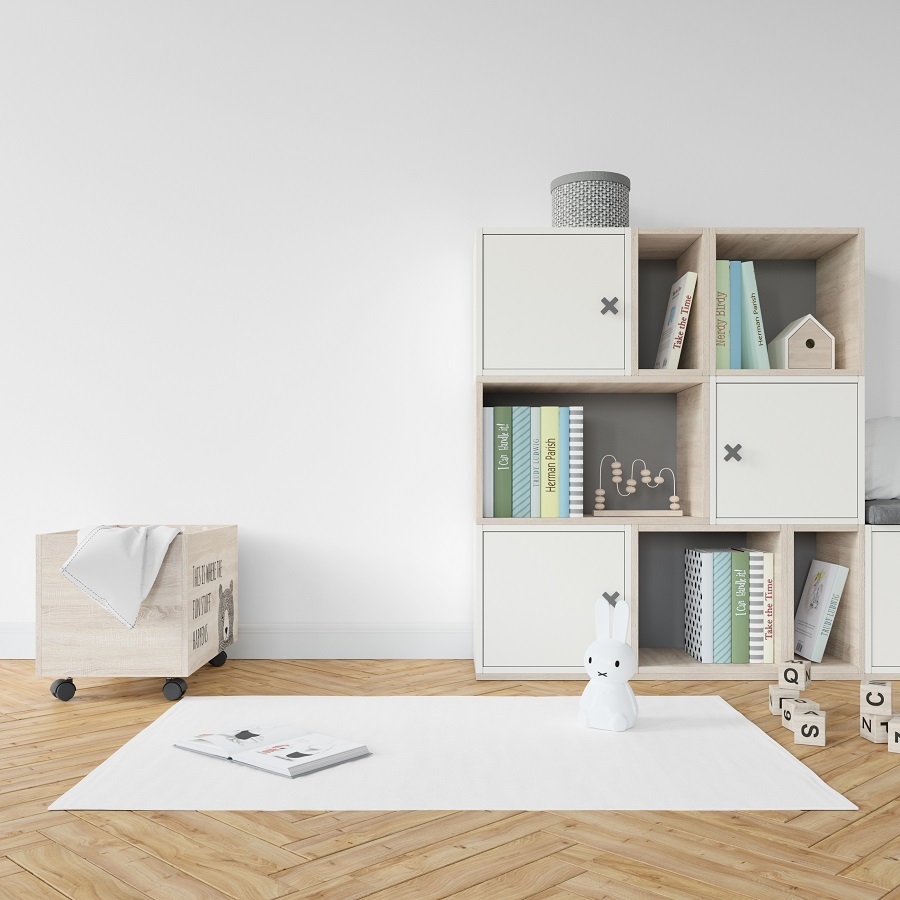 Young kids learn a lot through play. You can add a few things, however, to encourage their future academic career. Dedicate a shelf to books, markers, and art supplies. You can also add educational toys, puzzles, and games. A small table or desk works well for art projects and school practice. You can often find sales on educational materials at the start of each school year.
Keep it Interesting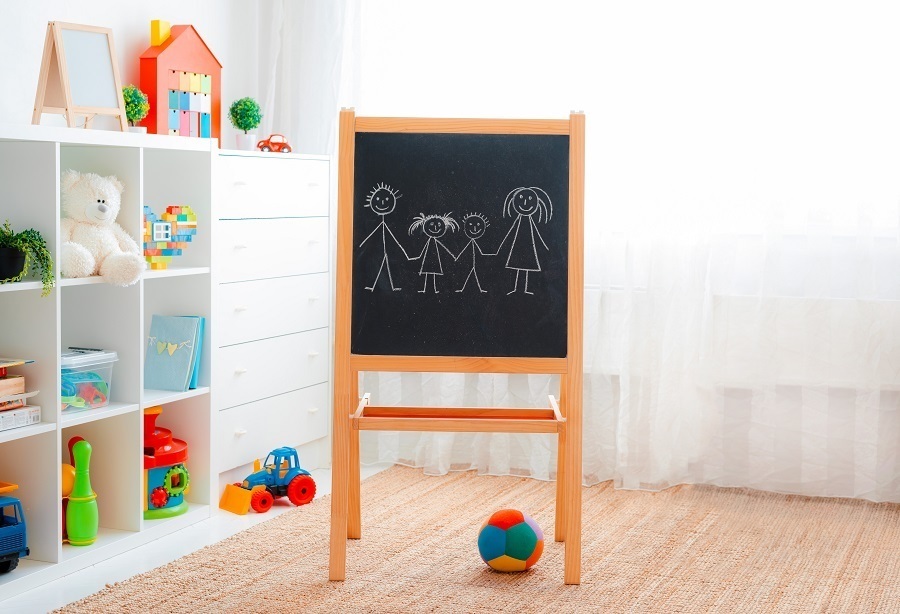 Little kids often enjoy new toys and may get overwhelmed with too many toys. You can keep the playroom interesting and save money by alternating the toys you already own. Simply pack down a few toys each month. Reintroduce them a month later when you pack down different toys. This tactic can help you refrain from buying new toys all the time.
Kids do not need expensive items to have fun. Make a budget and stick to it. You can always add more items as time goes on. Think about your child's favorite themes and habits before deciding on the features of your playroom. Your child's imagination can run wild with a few dress-up clothes and a corner hideaway. With a little organization, you can also keep most of your kid's toys in the playroom, instead of in shared living spaces.
Continue reading: