Last updated on September 11, 2023
Discover the art of concealing unsightly appliance cords in your kitchen, creating a clutter-free and visually appealing space for cooking and socializing.
The kitchen is the heart of any home. It's where we cook, eat, and gather with our loved ones.
However, with all the appliances we use on a daily basis, it can be challenging to keep cords from cluttering up your countertops and ruining the aesthetics of your kitchen. Fortunately, there are several easy ways to hide appliance cords in your kitchen that will not only make it look neater but also safer for you and your family.
In this article, I'll share some tips and tricks on how to keep those pesky cords out of sight without compromising on functionality or style. So let's get started!
Key takeaways:
Assess cord clutter and identify appliances with visible cords.
Prioritize safety by unplugging appliances and avoiding overloading outlets.
Use cord organization tools like cable clips and cable sleeves.
Consider customized outlet placement and under-cabinet power strips.
Utilize wall-mounted storage options and appliance garages for hiding cords.
What's Inside
Assessing Cord Clutter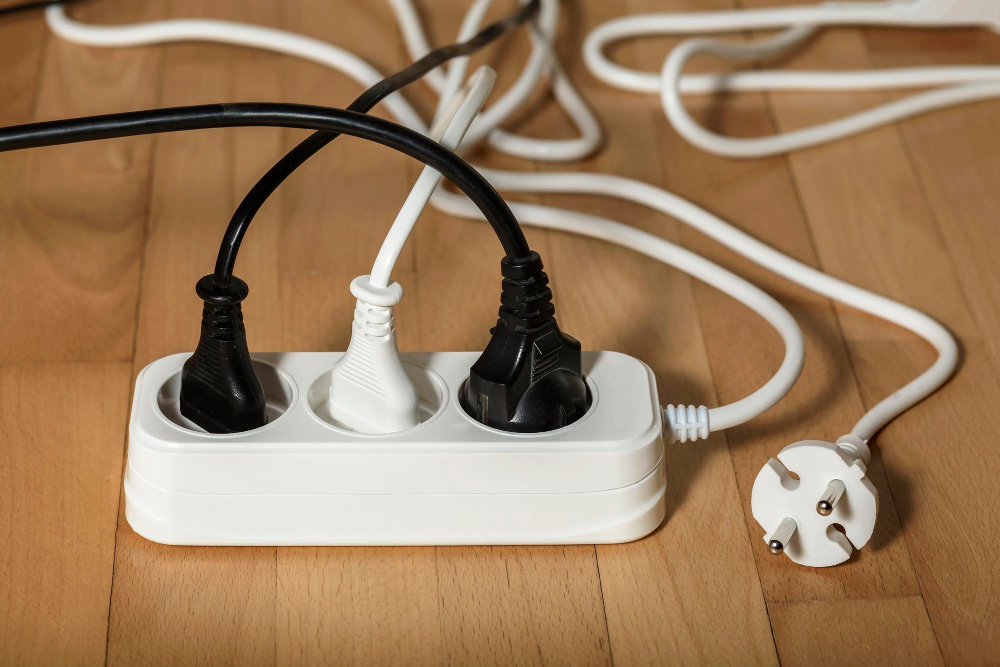 Before you can start hiding appliance cords in your kitchen, it's essential to assess the extent of cord clutter. Take a look around your kitchen and identify which appliances have visible cords and how many are tangled up on your countertops or floors.
This will help you determine the best approach for organizing them.
Consider which appliances need to be plugged in all the time versus those that only require power occasionally. For example, if you use a blender every day but only use an electric mixer once a month, it makes sense to keep the blender plugged in while storing away the mixer's cord when not needed.
Assessing cord clutter also involves identifying potential safety hazards such as frayed wires or overloaded outlets. Make sure all electrical connections are secure and avoid overloading circuits by using multiple outlets instead of relying on extension cords.
Safety Precautions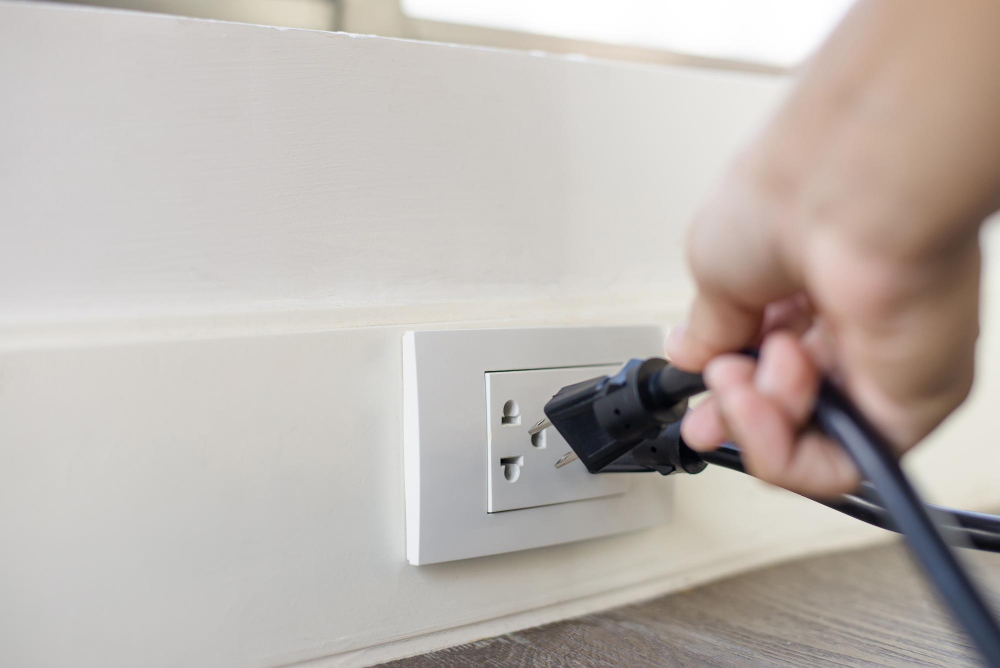 First and foremost, make sure that all appliances are unplugged before attempting any cord organization. This will prevent electrical shocks or fires from occurring.
Avoid overloading outlets with too many appliances plugged in at once. Overloading can cause overheating and potentially lead to a fire hazard.
It's also important not to run cords under rugs or carpets as this can create a tripping hazard and damage the cord insulation leading again to potential electrical hazards.
Lastly, always use extension cords designed for indoor use only when necessary; outdoor extension cords are not safe for indoor usage due their different construction materials which may be hazardous indoors.
Cord Organization Tools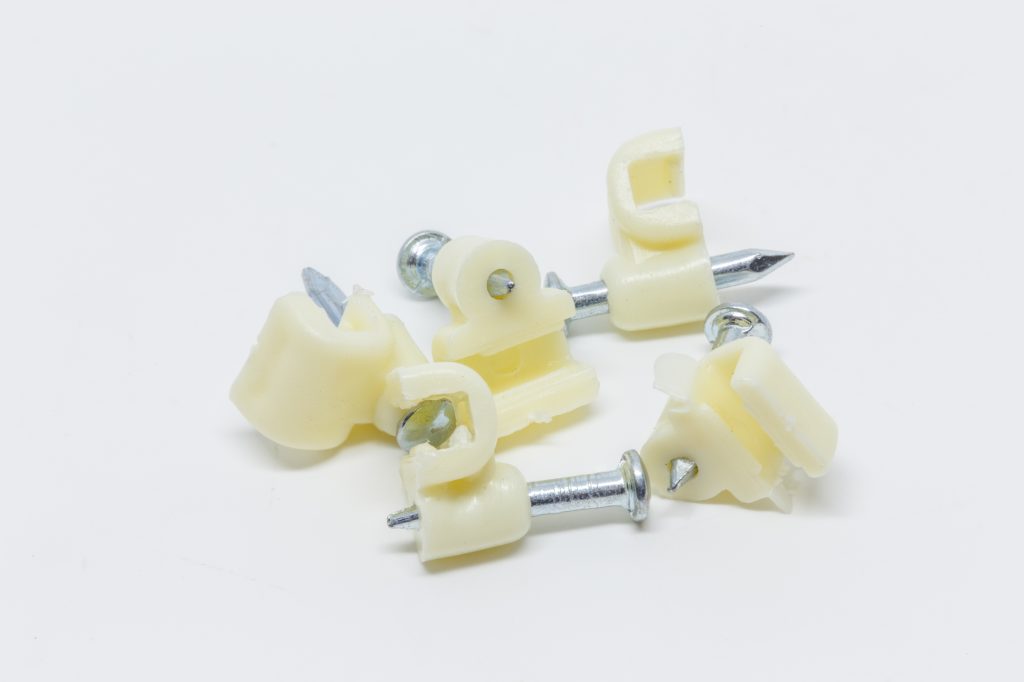 These tools come in various shapes, sizes, and materials that can help you manage your cords effectively.
For instance, cable clips are an excellent option for keeping small cords like phone chargers or USB cables tidy. They stick to any surface and hold the cord securely in place without leaving any residue when removed.
Another popular tool is a cable sleeve that bundles multiple wires together into one neat package. You can use it to hide all your kitchen appliance cords behind a single cover for a cleaner look.
If you have several appliances on one counter space with different power needs, consider getting an adjustable power strip with individual outlets that rotate 180 degrees so they don't interfere with each other's plugs.
Customized Outlet Placement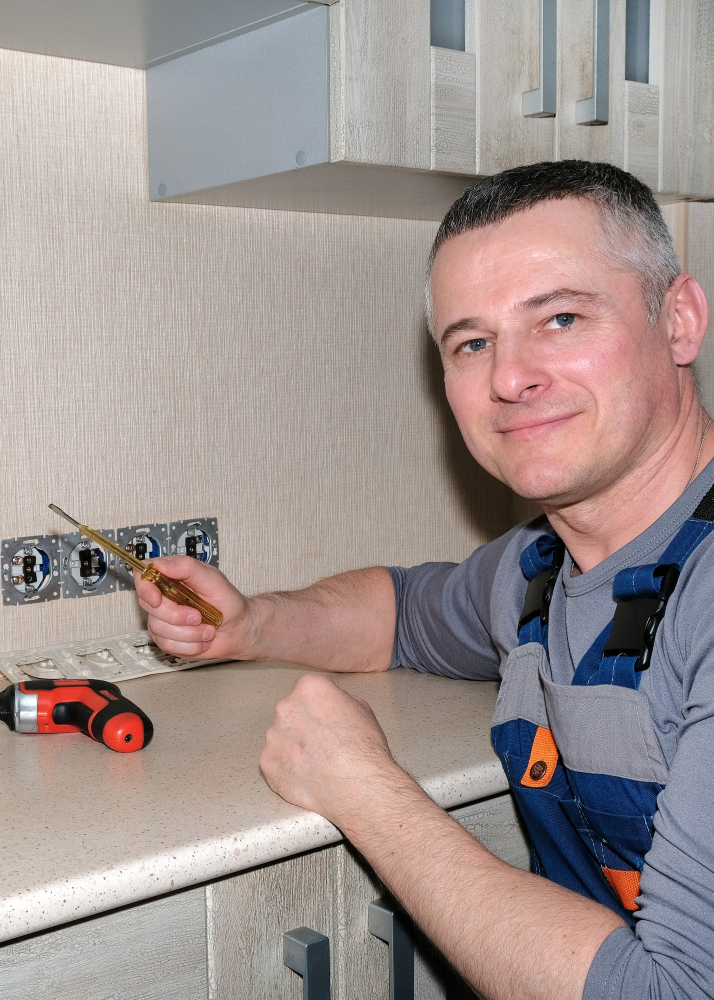 By installing outlets in strategic locations, you can keep cords out of sight and reduce clutter on your countertops.
For example, if you have a coffee maker that sits on your countertop, consider having an electrician install an outlet behind it or inside a cabinet above it. This way, the cord will be hidden from view and won't take up valuable counter space.
Similarly, if you have a microwave mounted under cabinets or over the range hood with its cord hanging down visibly along with other appliances' wires; try to relocate its power source so that all cables are concealed within cabinetry.
By planning ahead for customized outlet placement during kitchen renovation projects or even minor upgrades like adding new appliances; homeowners can create more functional spaces while keeping their kitchens looking neat and tidy without any visible cords lying around.
Under-Cabinet Power Strips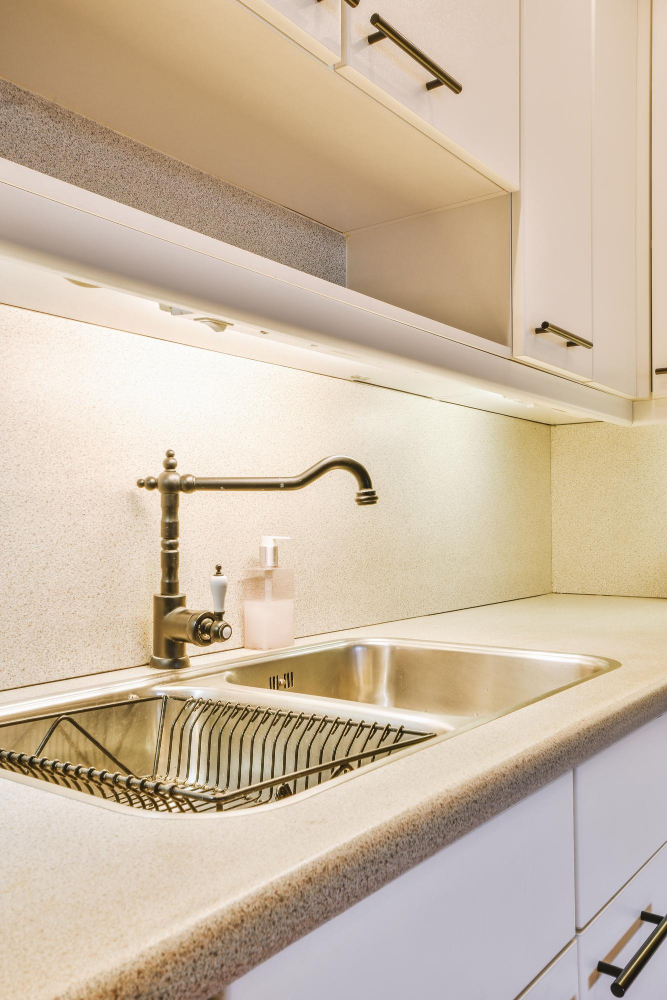 These strips are designed to be mounted underneath your cabinets, keeping them out of sight while still providing easy access to electrical outlets.
Not only do under-cabinet power strips keep cords hidden, but they also free up valuable counter space that would otherwise be taken up by appliances and their cords. Plus, they can help reduce the risk of tripping hazards or accidental spills caused by exposed wires.
When choosing an under-cabinet power strip for your kitchen, look for one with multiple outlets and surge protection capabilities. This will ensure that all of your appliances can be plugged in safely without overloading the circuit or causing damage.
Installation is relatively simple and can usually be done with just a few screws. However, if you're not comfortable working with electricity or drilling into cabinets yourself, it's best to hire a professional electrician who can install it safely and correctly.
Wall-Mounted Storage Options
These can be anything from shelves with built-in outlets to cabinets that conceal power strips and cords. Wall-mounted storage is an excellent option if you have limited counter space or want to keep your appliances out of sight when not in use.
One popular choice for wall-mounted cord organization is the Power Perch, which allows you to mount small appliances like coffee makers and blenders on the wall while keeping their cords hidden behind them. Another option is a cabinet with built-in outlets that allow you to plug in multiple devices at once without having visible wires running across your countertop.
When choosing a wall-mounting solution, make sure it's sturdy enough to hold the weight of your appliance and has easy access points for plugging and unplugging devices as needed. Ensure that any electrical work required during installation complies with local building codes.
Appliance Garage Construction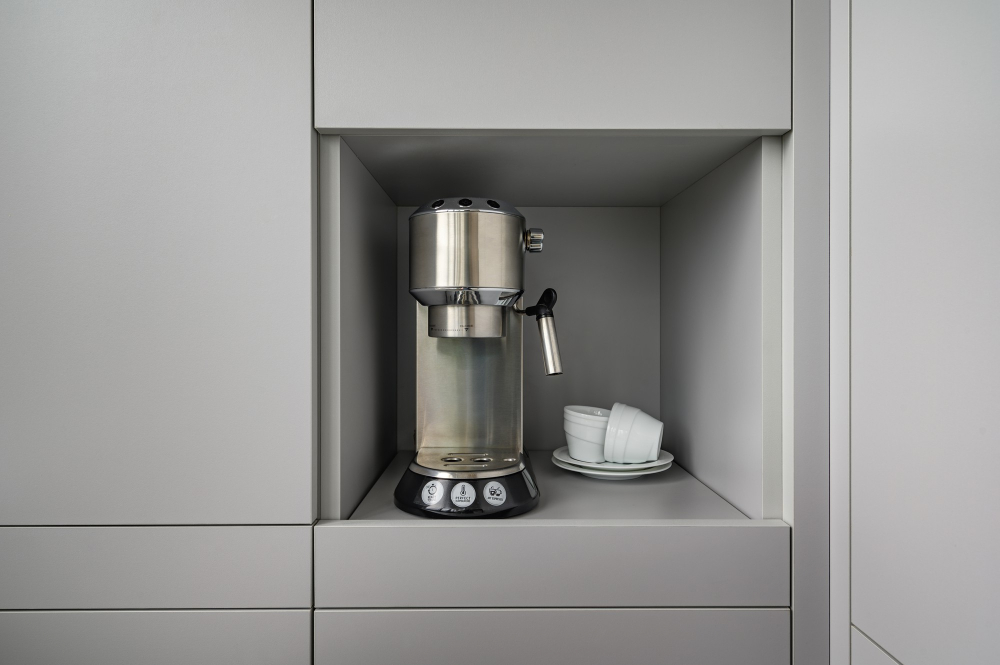 An appliance garage is essentially a cabinet that sits on your countertop and houses small appliances such as toasters, blenders, and coffee makers. The beauty of an appliance garage is that it not only hides unsightly cords but also keeps your countertops free from clutter.
To construct an appliance garage, you can either purchase pre-made cabinets or build one yourself using basic carpentry skills. When building an appliance garage from scratch, ensure that it has enough space to accommodate all the appliances you want to store inside while still leaving room for easy access.
When constructing or purchasing an existing cabinet for this purpose, make sure there are holes drilled at the back of the unit so electrical cords can be fed through them easily without tangling up with other items stored inside.
Creating Cord Covers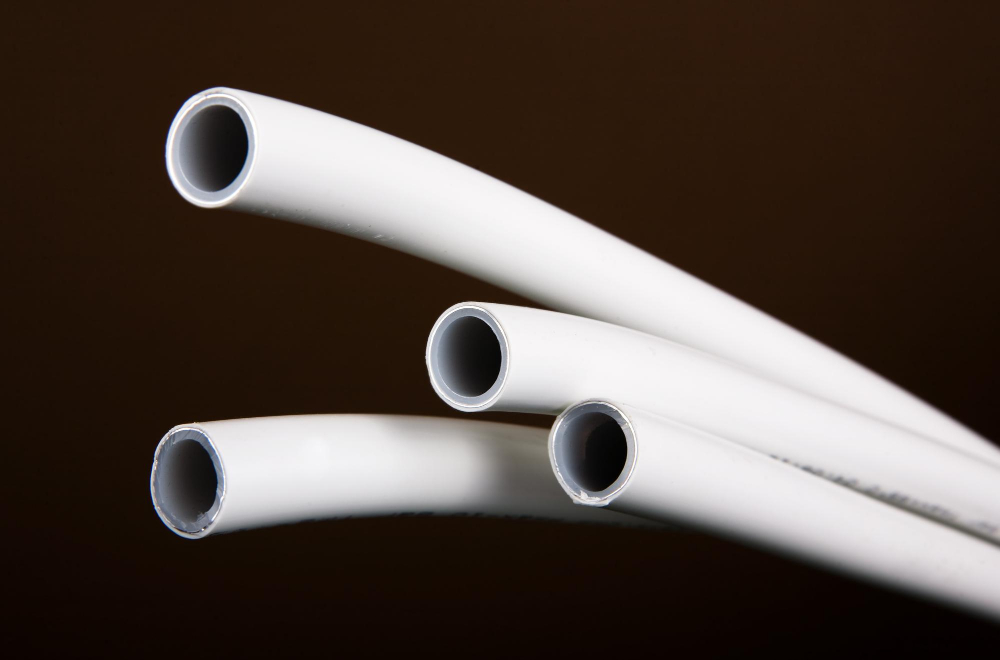 You can make them yourself using materials that match your kitchen decor or purchase pre-made ones from home improvement stores.
To create a DIY cord cover, measure the length of the cord and add an extra inch on each end. Cut out fabric in the desired size and sew it into a tube shape with one open end.
Slip it over the cords and secure both ends with Velcro strips or snaps.
Another way to create custom covers is by using PVC pipes cut to size, spray-painted in matching colors, then mounted under cabinets or behind appliances where they won't be visible.
Cord covers are not only functional but also aesthetically pleasing as they blend seamlessly into your kitchen design while keeping unsightly wires hidden away from view.
Aesthetic Cord Concealment Solutions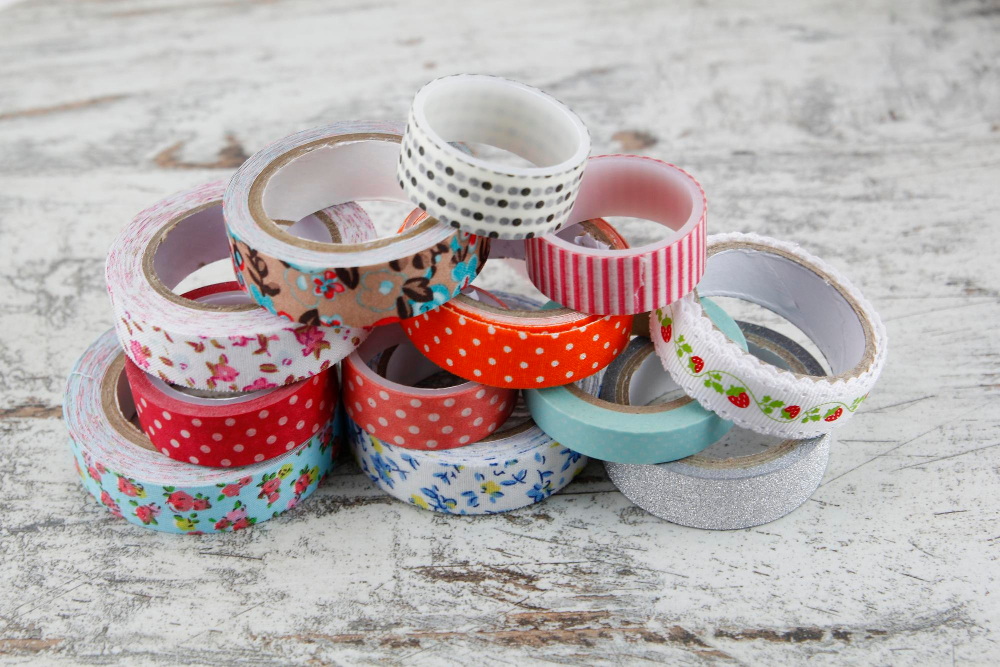 One of the most popular solutions is using cord covers that match your wall color or backsplash tiles. These covers can be easily installed and painted over to blend seamlessly with your kitchen decor.
Another option is using decorative tape or washi tape to cover up cords on appliances like blenders, mixers, and coffee makers. This not only hides the unsightly cords but also adds a pop of color and pattern to your countertop.
For those who prefer a minimalist look, consider investing in sleek power strips that come with built-in cord management features. These strips can be mounted under cabinets or behind appliances for an ultra-clean look.
Lastly, if you have open shelving in your kitchen where electrical outlets are visible from above, try hiding them by installing outlet boxes inside cabinets instead of directly on the wall surface.
Choosing the Right Cord Concealer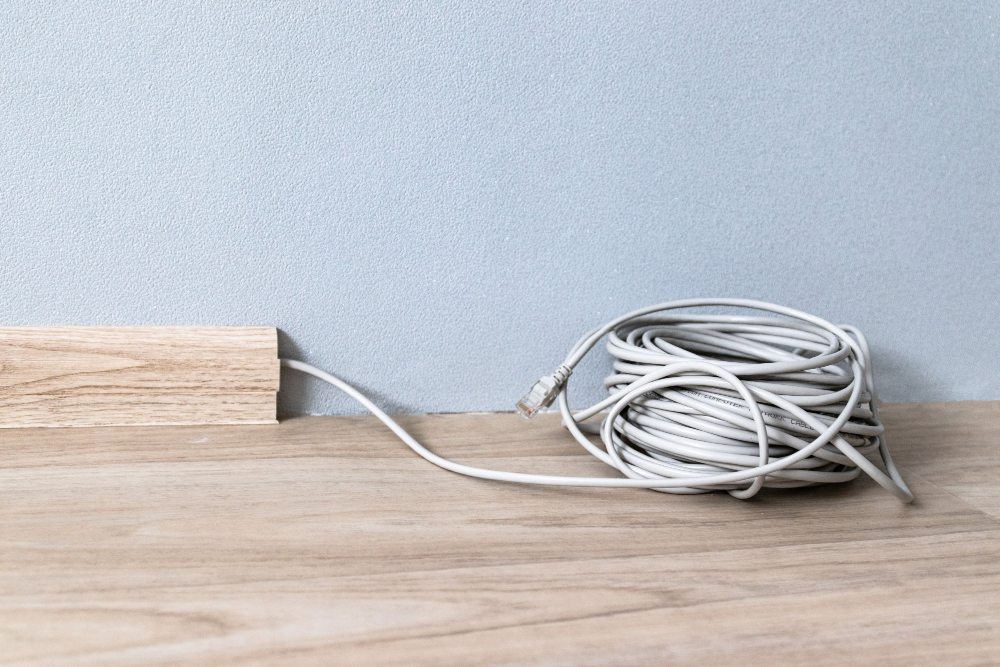 There are several options available on the market, each with its own set of pros and cons. The first thing you need to consider when selecting a cord concealer is the size of your appliances and their cords.
You want to make sure that whatever option you choose can accommodate all of your appliances' cords.
Another factor to consider is how visible you want the concealment solution to be. If aesthetics are important, then look for options that blend seamlessly into your kitchen's decor or match its color scheme.
You should also think about accessibility – some solutions may require more effort than others when it comes time for maintenance or repairs.
Safety should always be a top priority when dealing with electrical wires and outlets in any room but especially in kitchens where water spills can happen frequently.
Using Cord Covers and Channels
These products come in various sizes, colors, and materials to match any decor style. They can be installed on walls or floors to keep cords out of sight while still allowing easy access when needed.
One popular option is a cord cover that attaches directly to the wall with adhesive strips or screws. This type of cover has a hinged design that allows you to easily add or remove cords as necessary without having to take down the entire unit.
Another option is a cord channel that runs along the baseboard or under cabinets, providing an unobtrusive way of concealing multiple cables at once. Some models even have built-in power outlets so you can plug appliances directly into them without having visible wires running across your countertops.
When choosing cord covers and channels, make sure they are rated for electrical use and meet safety standards before installation. Also consider how many cables need covering as well as their thicknesses when selecting appropriate sizes.
Stash a Power Strip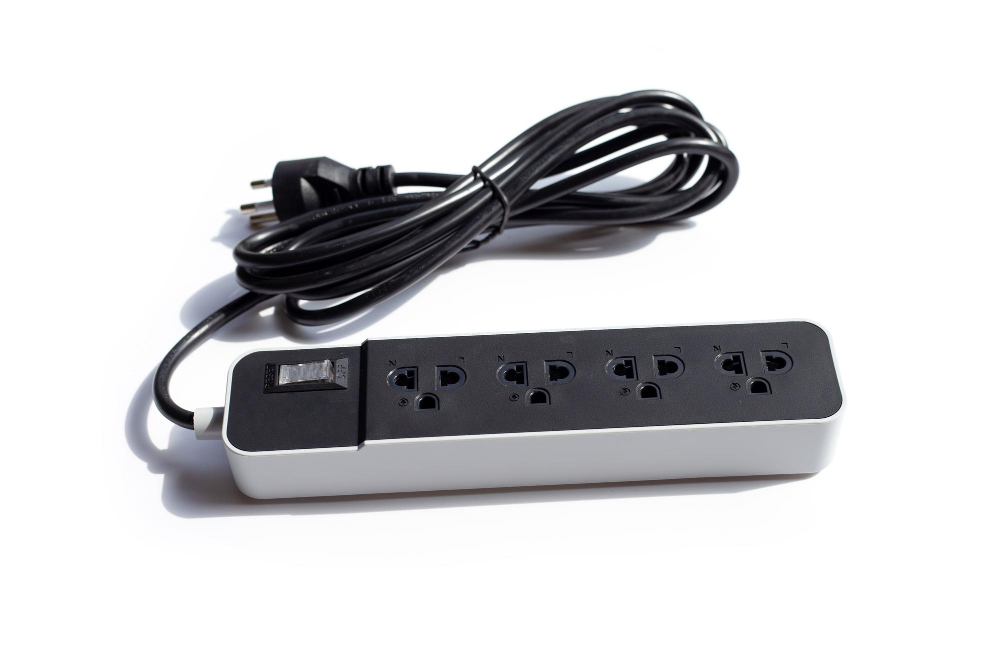 Instead of leaving it out on your countertop or floor, you can stash it away in a drawer or cabinet. This will not only keep the cords hidden but also make them easily accessible when needed.
To do this, choose a location that's close to where you'll be using most of your appliances and has an outlet nearby. Then, attach the power strip with adhesive strips or screws inside the drawer or cabinet.
Make sure there's enough space for all your appliances' plugs and that they're not too tightly packed together as this could cause overheating issues. You may also want to consider investing in surge protectors for added safety measures.
Wrangle Appliance Cords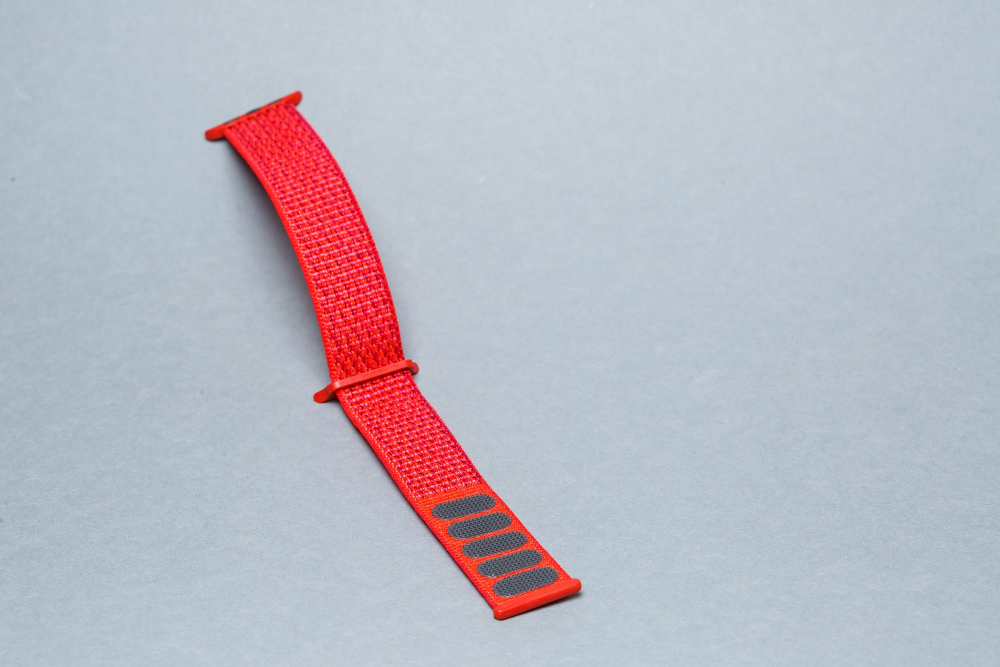 This method works best for appliances that are used frequently and need to be plugged in all the time, such as blenders or coffee makers. To start, unplug all your appliances and gather their cords together.
Use a twist tie or Velcro strap to bundle them up neatly.
Next, find an out-of-the-way spot where you can tuck away the cord bundle. For example, if you have a corner on your countertop that's not being used for anything else, this could be an ideal location for storing bundled-up cords.
Alternatively, consider using adhesive hooks or clips to attach the cord bundle underneath cabinets or along walls where they won't be visible but still easily accessible when needed.
Clear the Cords On Your Kitchen Counter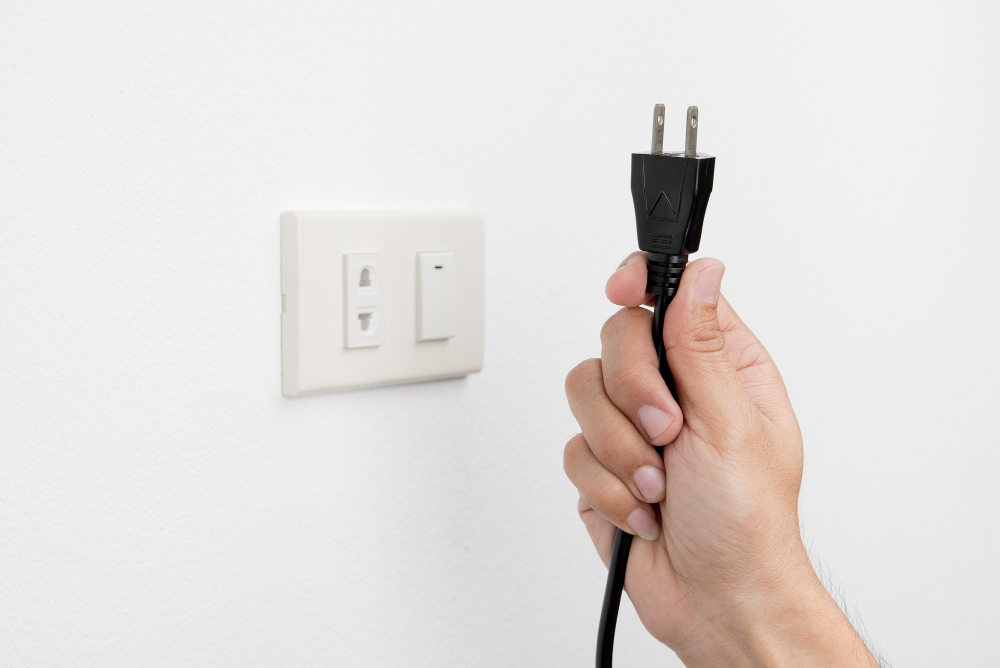 This not only makes it easier to clean but also creates a more organized and visually appealing space. Start by unplugging any appliances that you're not using regularly, such as blenders or mixers, and store them away in cabinets or drawers.
For those appliances that you use frequently, consider investing in cordless options if possible. For example, instead of having a toaster with a cord on your countertop, opt for one that's battery-powered or has retractable cords.
If you have an appliance with an attached cord that can't be removed (such as coffee makers), try positioning it near an outlet so the excess length can be tucked behind other items on your counter.
Hide Cords in Plain Sight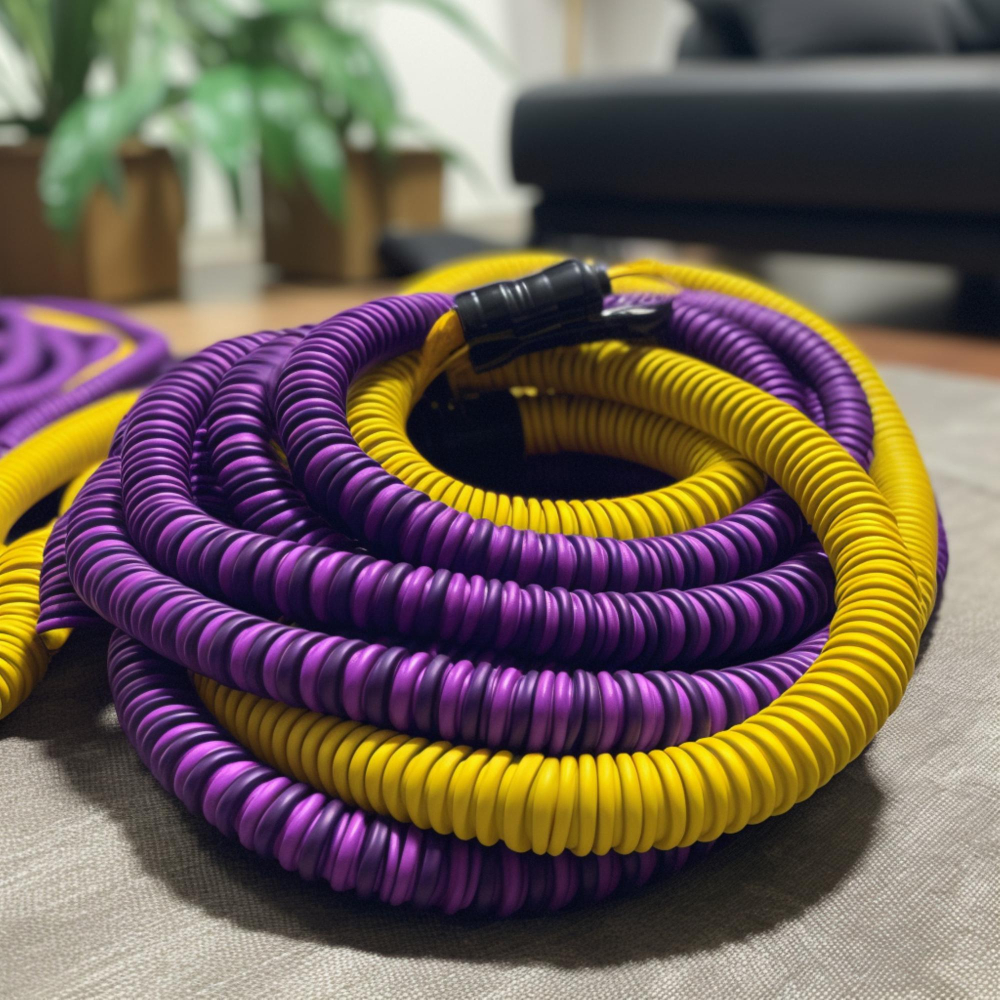 Instead of trying to conceal them, you can make a statement with these cords and turn them into an eye-catching feature. For example, if you have a vintage or rustic-style kitchen, consider using braided fabric-covered cords that complement the overall aesthetic.
Another way to incorporate appliance cords into your decor is by choosing colorful or patterned ones that match other elements in the room such as curtains or dish towels. You can also use cord covers made from materials like wood or metal for a more industrial look.
If you have open shelving in your kitchen, try wrapping appliance cords around decorative hooks and letting them hang down alongside other items on display. This not only hides the cord but also adds visual interest to otherwise empty space.
Start Simple With Cord Clips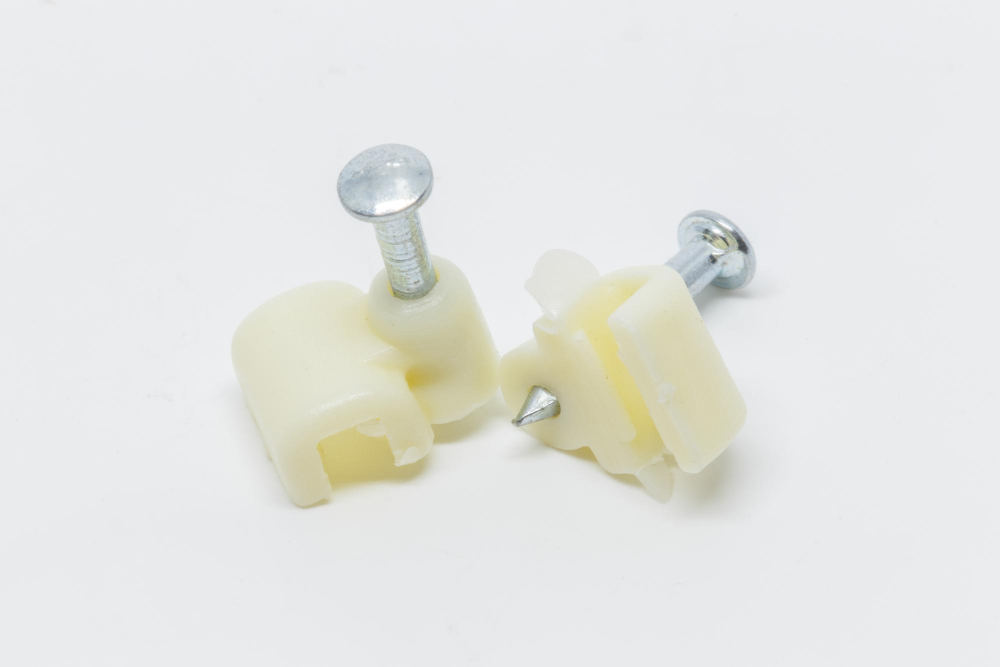 These small plastic or metal clips can be attached to the underside of cabinets or along the backsplash, keeping cords neatly organized and out of sight.
To use cord clips, simply gather up any excess length of cord from your appliances and secure it with a clip. You can also use multiple clips together if you have several cords that need organizing.
Cord clips come in various sizes and colors so that they can blend seamlessly into your kitchen's design scheme. They are affordable, easy-to-install solutions that will make a significant difference in decluttering your countertops while keeping everything within reach when needed.
Kitchen Design Tips for Cord Hiding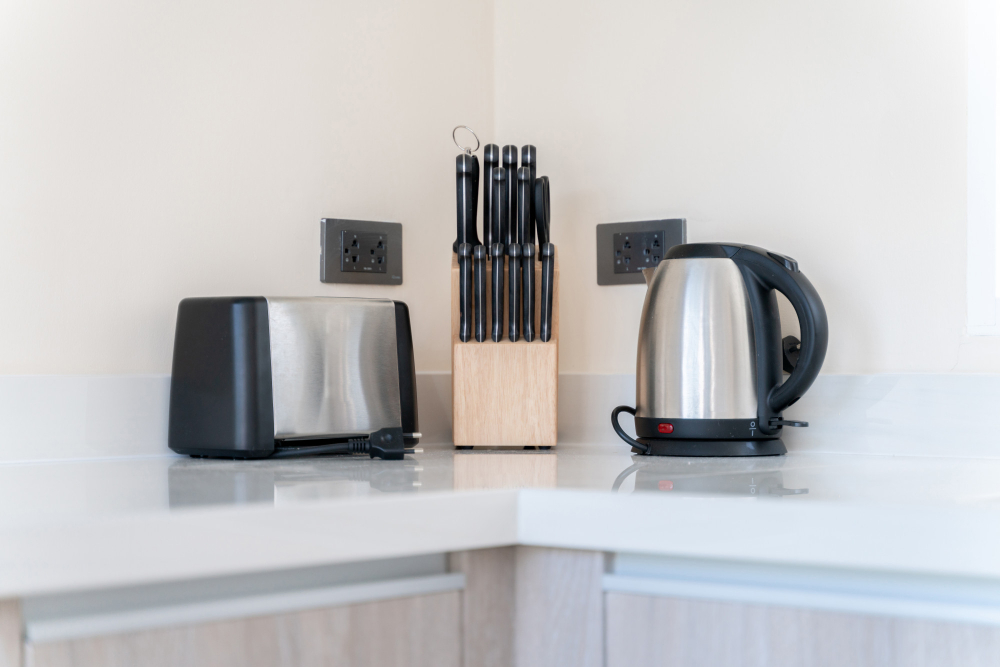 A well-designed kitchen not only looks good but also functions efficiently. One of the most important aspects of designing a functional and aesthetically pleasing kitchen is ensuring that cords are hidden from view.
To achieve this, you need to consider the placement of your appliances carefully. For instance, if you have an island in your kitchen with outlets on one side, make sure that all appliances requiring power are placed on that side so their cords can be easily concealed.
Another tip is to choose appliances with shorter cords or those designed for built-in installation as they require less cord length and can be tucked away more easily.
When planning your cabinets' layout and positioning electrical outlets inside them will help keep appliance cords out of sight while still being accessible when needed.
DIY Cable Management Ideas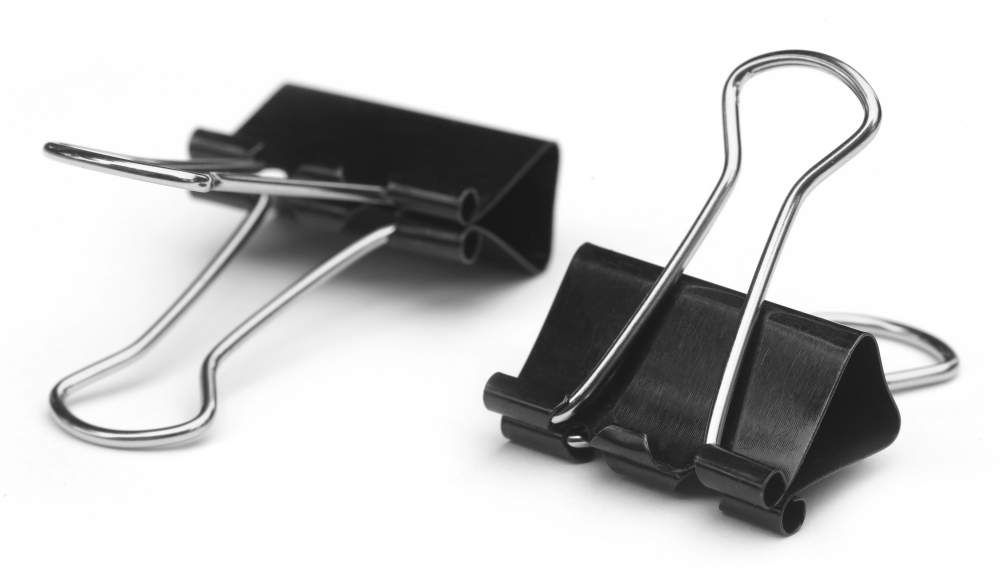 One of the easiest ways to hide cords is by using decorative washi tape or duct tape. You can wrap it around your cords and create patterns or designs that match your kitchen decor.
Another idea is to use binder clips as cord organizers. Simply clip them onto the edge of a table or countertop and thread your cords through them for an instant tidy solution.
For those who enjoy woodworking, building a custom cord organizer box can be both functional and stylish. You can customize it with different wood stains, paint colors, and even add labels for each appliance's corresponding cord.
If you have some old fabric lying around in your house, why not repurpose it into cute little pouches? Sew up one end of the fabric rectangle into a tube shape leaving one end open; slip in all those pesky cables inside before sewing up the other side too! These pouches will keep everything organized while adding some color pop on countertops!
Cord Bundling With Velcro Ties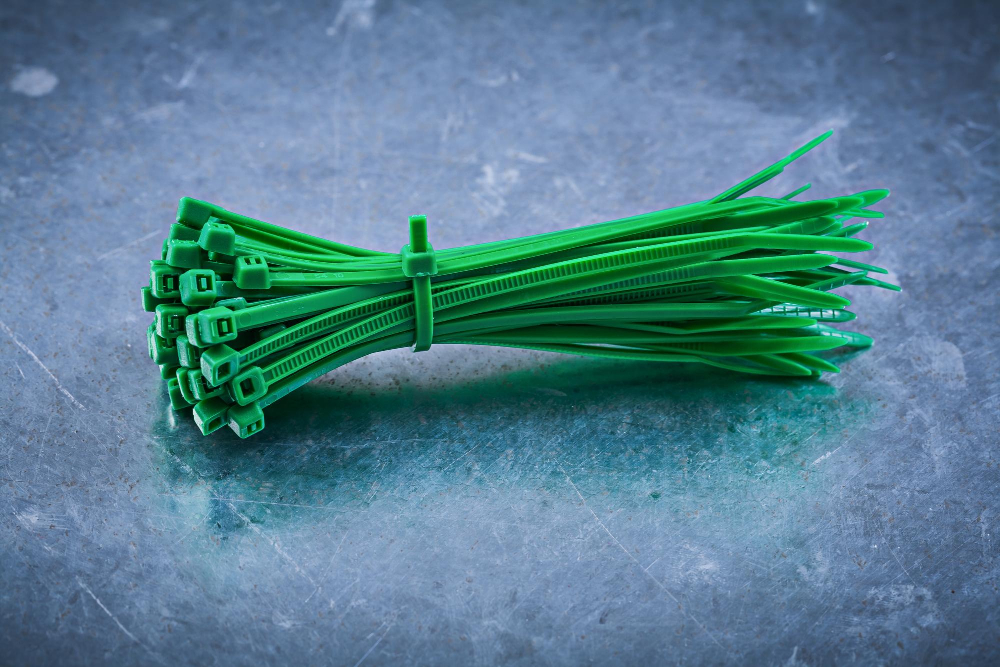 These ties are easy to use, reusable, and come in various sizes and colors that can match your kitchen decor.
To bundle cords with velcro ties, start by unplugging all appliances from their outlets. Then gather the cords you want to bundle together neatly.
Wrap a velcro tie around the group of wires tightly enough so they don't slip out but not too tight that it damages any cables or plugs.
Once bundled up nicely, you can tuck them behind an appliance or under a cabinet where they won't be visible but still easily accessible when needed.
Velcro cord bundling is also useful for decluttering other areas of your home such as entertainment centers or home offices where multiple devices need power sources close at hand without creating an eyesore.
How to Keep Electrical Cords Neat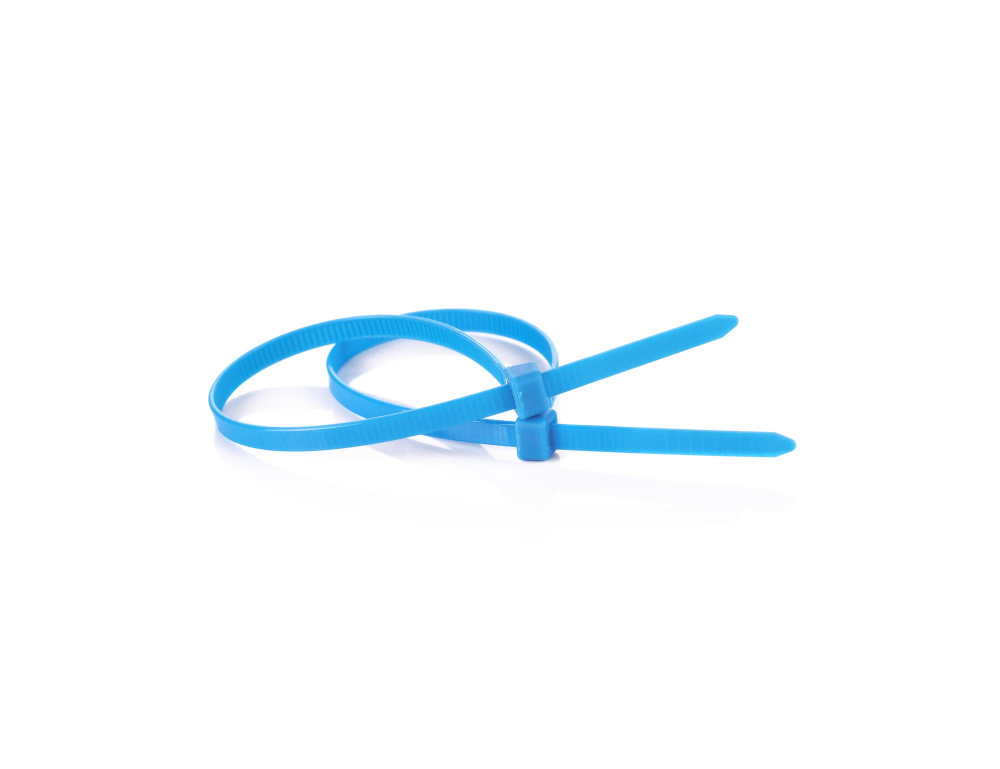 One of the simplest ways to do this is by bundling cords together with Velcro ties. These ties are easy to use, reusable, and come in various sizes and colors.
To start, unplug all your appliances from their outlets before bundling the cords together. Then wrap each cord around your hand or elbow (depending on its length) into a loop shape without twisting it too much.
Next, secure the bundle with one or two Velcro ties depending on how many appliances you're grouping together. Make sure that they're tight enough so that the cables don't unravel but not too tight as to damage them.
Label each bundle using masking tape or labels indicating which appliance it belongs to for easy identification later on when plugging them back in.
By following these simple steps regularly after using your kitchen appliances will help keep electrical cords neat while also making it easier for you next time you need them again!
FAQ
How do you make homemade cord hider?
To make a homemade cord hider, wrap the cords together with zip ties and corral them in a piece of cloth that matches your wall color, resulting in a seamless blend.
How do you hide cables behind cabinets?
To hide cables behind cabinets, run the wires behind them using hooks to hang them onto the wall or the cabinet's back, or designate a section of the cabinet specifically for cables, power strips, and chargers.
What are some creative ways to conceal appliance cords on countertops?
Some creative ways to conceal appliance cords on countertops include using cord covers, adhesive hooks, or decorative elements to blend them with the background.
How can you strategically arrange your kitchen appliances to minimize visible cords?
Arrange kitchen appliances by placing them close to power outlets, using cord organizers or covers, and grouping them based on usage to minimize visible cords.
Are there any specific organizational tools or products designed to keep appliance cords hidden and tidy in the kitchen?
Yes, there are organizational tools like cord organizers and cable management boxes designed specifically to keep appliance cords hidden and tidy in the kitchen.
Continue reading: