Last updated on May 4, 2022
If you seem to be running out of free floor space in your home, where else could you store belongings? One potential answer: on your property's walls.
In your residence, you might soon spot some walls looking conspicuously bare — in which case, you could investigate possibilities for adding storage units to these spaces. Here are just a few ideas that could get your mind whirring and assist in reducing clutter around your abode.
What's Inside
Enclose Your Flatscreen TV in a Wall-hung Cabinet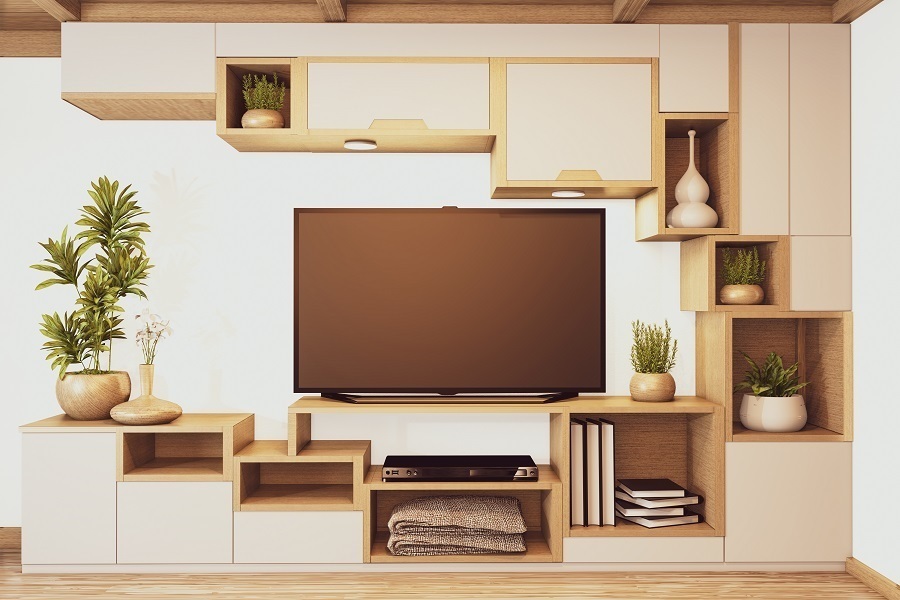 "I want my, I want my, I want my TV in a wall-hung cabinet," Sting didn't actually sing on the Dire Straits song 'Money for Nothing'. However, it would be a surprisingly good idea for helping to make a domestic property look more traditional even once a large flatscreen TV has been installed on one of its walls.
This Old House shares a photo of what form this cabinet could take, complete with bi-fold doors you would be able to open and close as desired.
Install a Knee-wall Dresser
Probably every home has those occasional, unexplained gaps in some of the walls; in other words, crevices the original purposes of which are now far from obvious.
You could, however, find new purposes for them. Some of these spaces could be just the right size to accommodate a chest of drawers that, when the drawers are closed, would be almost flush with the wall.
Attach Racks and Hooks on Which to Hang Clothes
There are many different clothes racks and hooks you would be able to choose from when shopping — and which of these options you should go for will probably depend on what aesthetic you want to achieve.
Racks are larger and so would, at least theoretically, let you benefit from a more extensively decorated finish. Nonetheless, by putting up a series of wooden wall hooks, you could replicate a pleasingly traditional but subtle look while providing easy means of storing the likes of coats and jackets.
Add a Chalkboard to Your Medicine Cabinet
When you want to write reminders — like shopping lists or other to-do items — somewhere in the home, you could too easily end up scrawling on random scraps of paper that subsequently get misplaced.
Hence the rationale for layering chalkboard paint across the front of a medicine cabinet so that, simply by keeping some chalk right beside the cabinet, you could leave yourself in a good position to quickly make notes as and when they are required.
Affix Shelves and Pictures to Relatively High Areas of Walls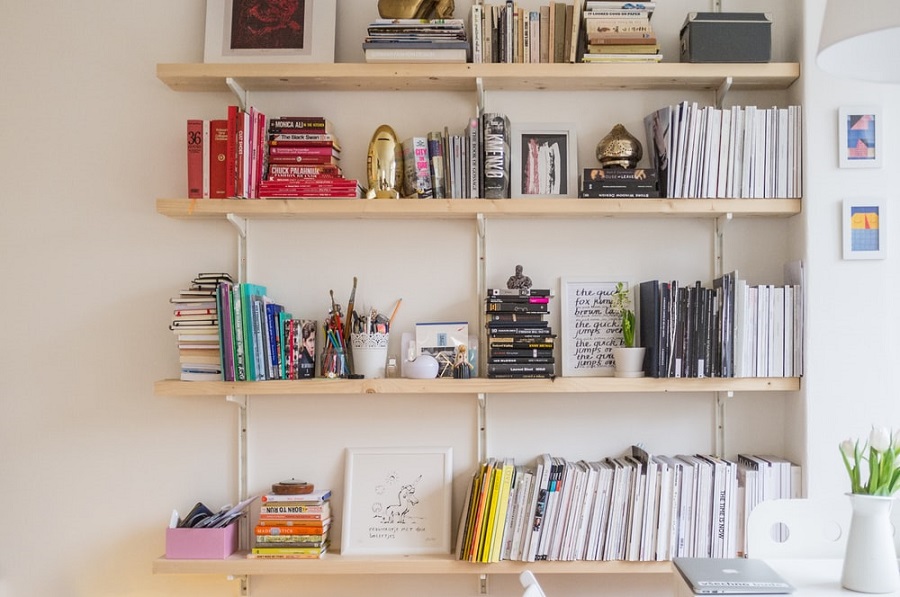 Ideal Home explains: "Placing shelves, picture frames and paintings higher on the walls can expand the space by making a room feel much taller." This is because the eye will naturally be drawn to these fixtures, leaving the observer with a better idea of how tall the room really is.
In contrast, if shelves and pictures are positioned relatively low on a wall, this will make the ceiling look lower as well, resulting in the room feeling somewhat boxed-in and cramped.
Continue reading: