Last updated on October 31, 2023
It's no secret that most of us have more clothing than we need. Closet space is often limited, which can make it difficult to organize our wardrobe but with a bit of creativity and knowledge, you can maximize the storage in your closet and reduce unnecessary clutter.
Here, we'll show you how to effectively utilize your wardrobe space so you can take control of your fashion statement without sacrificing style or comfort. With easy tips for organizing even the smallest spaces, you'll be making room for new pieces and feeling great about what already hangs in your closet!
What's Inside
Invest in Custom Closets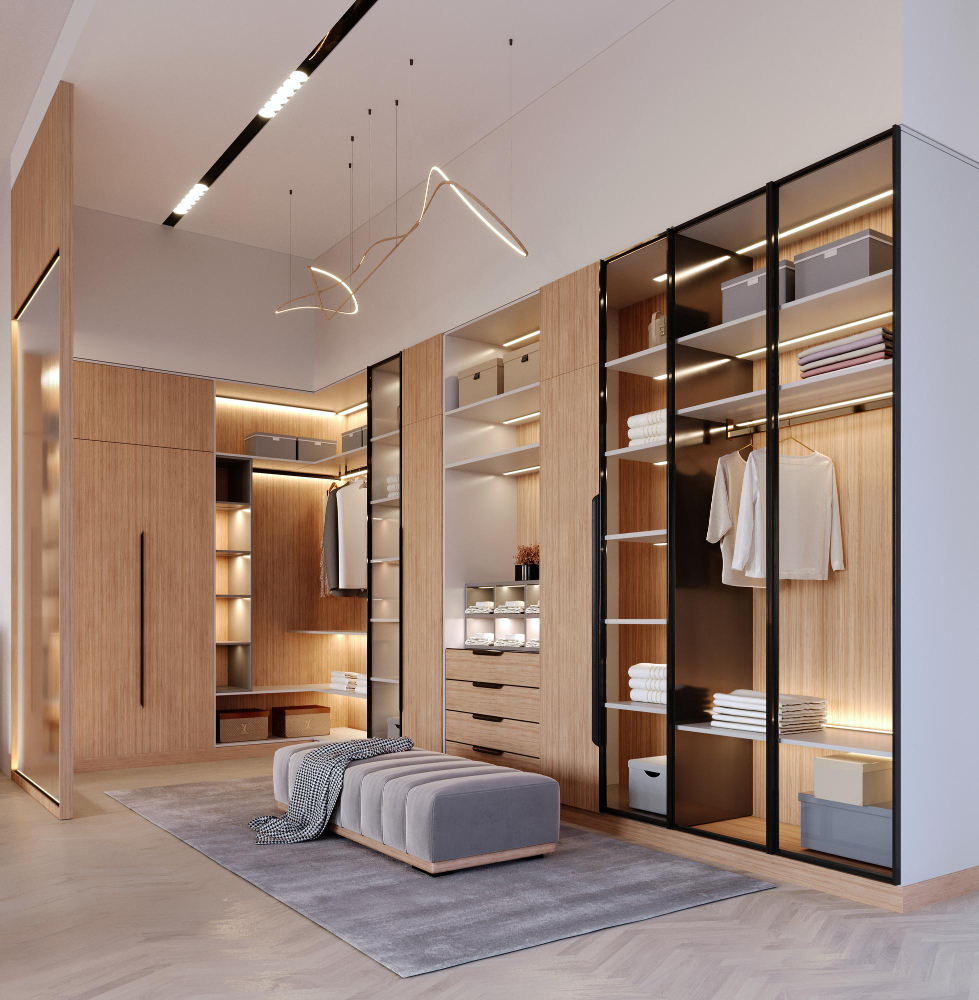 No more digging through piles of clothes to find your favorite outfit. It's time to say goodbye to clutter and hello to efficiency as you can design a custom closet that perfectly fits your needs and keeps everything organized. These closets can have specialized compartments for your shoes, accessories, and even a designated area for hanging clothes.
Imagine having everything at your fingertips, making it easy to get dressed and ready for the day. A custom closet is not just a luxury, but it's also a necessity for anyone who wants to simplify their life and reduce unnecessary stress.
Make Use of Hanging Organizers and Shelves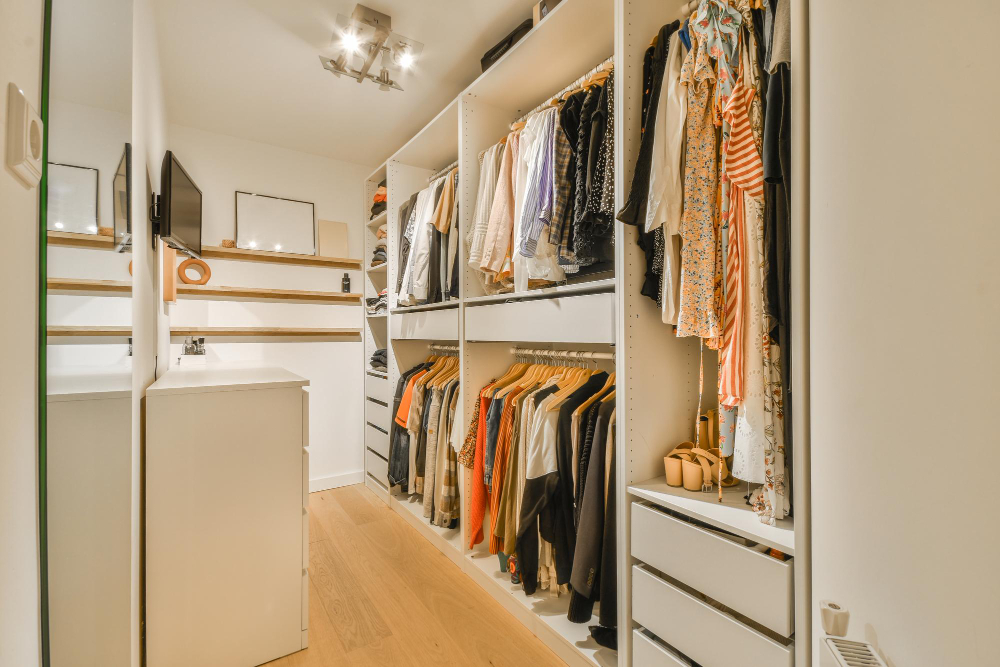 The best solution to reduce the clutter in your home is to make use of hanging organizers and shelves. Hanging organizers can be great for storing shoes, scarves, and even jewelry. Meanwhile, shelves can be used to store extra books, towels, or kitchen items.
These storage solutions are sure to reduce clutter and save valuable floor space. Not to mention, you'll be able to find items more easily, which can free up time and reduce stress. With a little creativity and the help of hanging organizers and shelves, you can transform your space into a more organized and calming environment.
Use Stackable Shoe Racks or Storage Boxes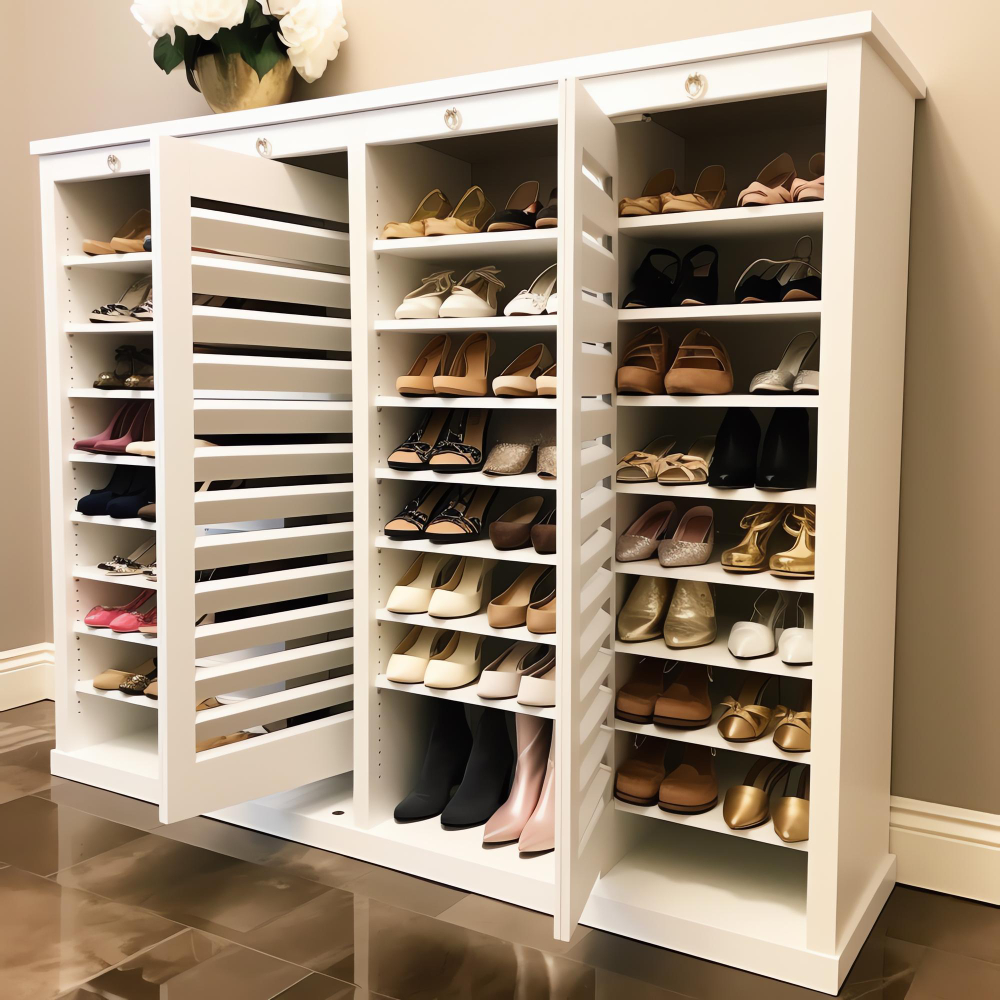 As a shoe lover, it's easy to accumulate an impressive collection over time. But what happens when your shoe collection outgrows your storage space?
Enter stackable shoe racks and storage boxes, the ultimate solution to keep your footwear organized and easily accessible. These storage options come in a variety of sizes and styles, so you can customize them to fit your specific needs.
Besides maximizing your space, they also protect your kicks from damage that can occur when shoes are strewn about haphazardly. By using stackable shoe racks or storage boxes, you'll never have to worry about not being able to find the right pair of shoes again.
Hang All Your Scarves, Ties, Bags, and Hats on Hooks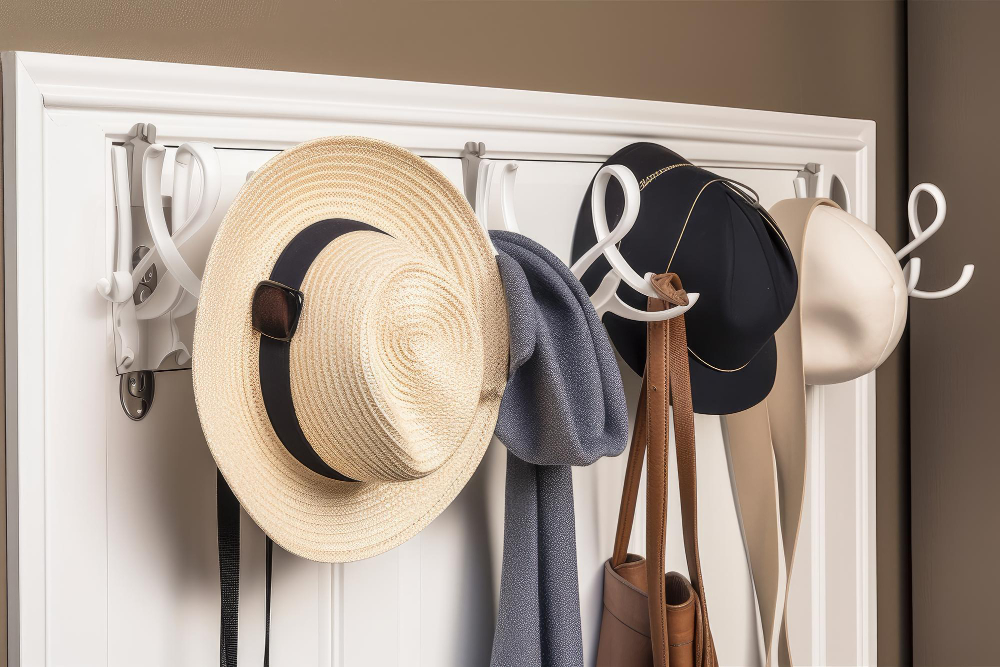 Tired of digging through piles of scarves, ties, bags, and hats in your closet? When you simply mount hook racks on your walls, you can easily store and display your favorite accessories in a visually appealing way.
You can use decorative hooks to add a pop of color or stick to plain ones for a minimalist look. Either way, you'll be saving space and keeping your accessories easily accessible. And with the change of season, it's easy to switch up your accessories and give your closet a fresh look.
Utilize Wall-mounted or Free-standing Shelves
Have you ever found yourself drowning in a sea of clothes and accessories, unsure of where to store them all? Look no further than wall-mounted or free-standing shelves for a simple solution that will not only make your life easier but will also add a bit of style to your space.
If you utilize these shelves to organize your folded clothes, purses, and other accessories, you'll have easy access to all your belongings without the hassle of rummaging through a cluttered closet or dresser. The best part? These shelves can be placed in almost any room, making them a versatile option for any home.
Place a Full-length Mirror near the Door
Getting dressed in the morning can be a chaotic experience: trying to find matching shoes, the right jacket, or even just a clean shirt can throw off your entire day. But what if there was a simple solution to this daily conundrum?
If you place a full-length mirror near your door, you can significantly cut down the time and stress of getting dressed. This allows you to easily see what you're putting on and coordinate your outfit effortlessly. In terms of room aesthetics, this type of mirror can make your space appear larger and brighter.
With a little creativity and organization, you can transform your closet into a functional and stylish space. Whether you're investing in custom closets, using hanging organizers and shelves, opting for stackable shoe racks or storage boxes, or simply hanging your accessories on hooks, there are plenty of ways to maximize your wardrobe space.
So go ahead and declutter your closet – you'll be amazed at the difference it can make! After all, a well-organized closet leads to a well-organized life.
Continue reading: