Last updated on August 13, 2023
Having a deck isn't just about having a place to chill out during the summer months. Once it gets cold, you have to prepare your deck for winter. Here's how.
Winter can blow hard against the exterior features of our homes and create damage with its icy precipitation. Between snow and ice and frigid temperatures, our structures, especially those made of wood can suffer in these more severe months.
Whether you're building a new deck and applying joist tape or protecting an existing deck against the elements, there are a number of steps you can take to prepare. Here are 5 essentials to take care of now:
What's Inside
Clean Well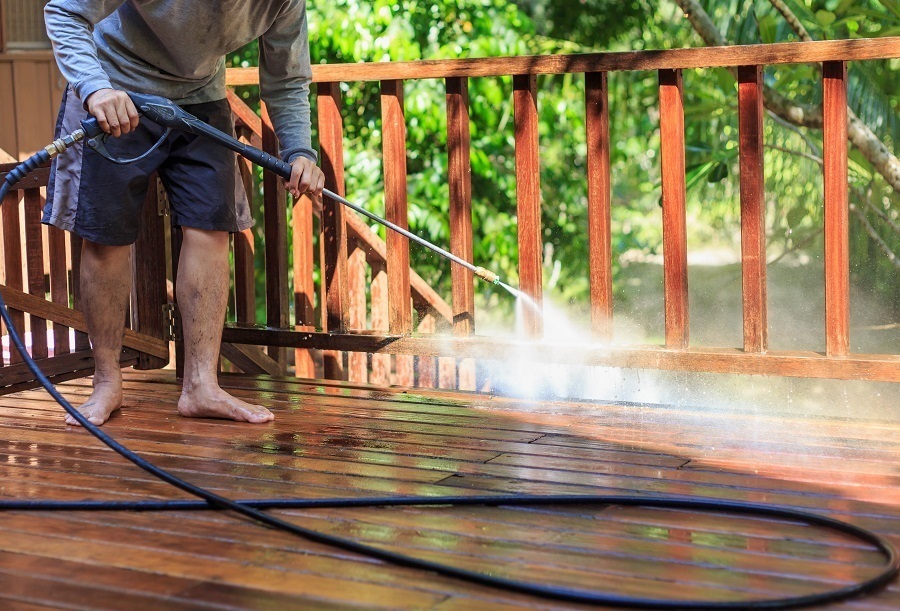 When it comes to wood, the greatest danger is water. Debris, such as leaves and dirt, on your deck boards can trap moisture. Doing regular clean-up of your outdoor space makes a big difference.
To begin, have these tools on hand:
A hose
A broom
A long-handled scrub brush
A deck-cleaning solution. Don't use bleach or acid solutions unless you've tested them on a small area.
Move all furniture and décor off the deck. Sweep with the broom and then clean with soap and water and a long-handled scrub brush. Test your cleaning solution on a small area first to be sure there is no staining. As you clean, don't forget the railings and stairs. Do a thorough job of rinsing, to be sure you don't leave a film. Take time to dry all surfaces completely before moving everything back.
Remove Tough Stains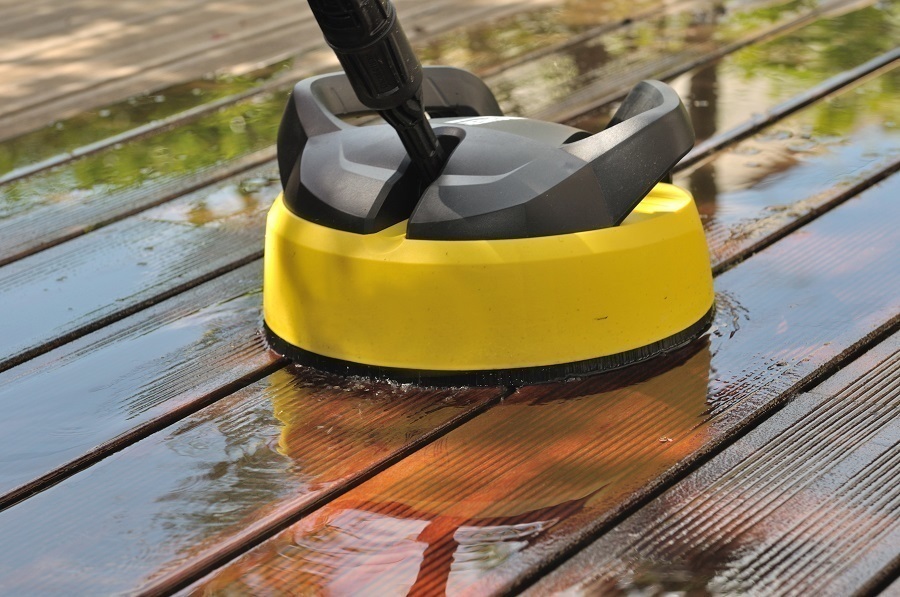 If you have trouble getting the deck clean with a basic scrub, you may need to consider a gentle pressure washing. But be careful: Pressure washing can damage both wood fibers and composite decking. Once the wood has some splintering, pressure washing will certainly make it worse.
Being mindful of the pressure of your power washer can help. Use a lower pressure setting and keep the nozzle at least two feet above your boards or hire a professional. A fan nozzle can also help. Soap up the deck, scrub gently with a brush, then rinse really well, just as you would with any cleaning.
Replace Rotten Wood Right Away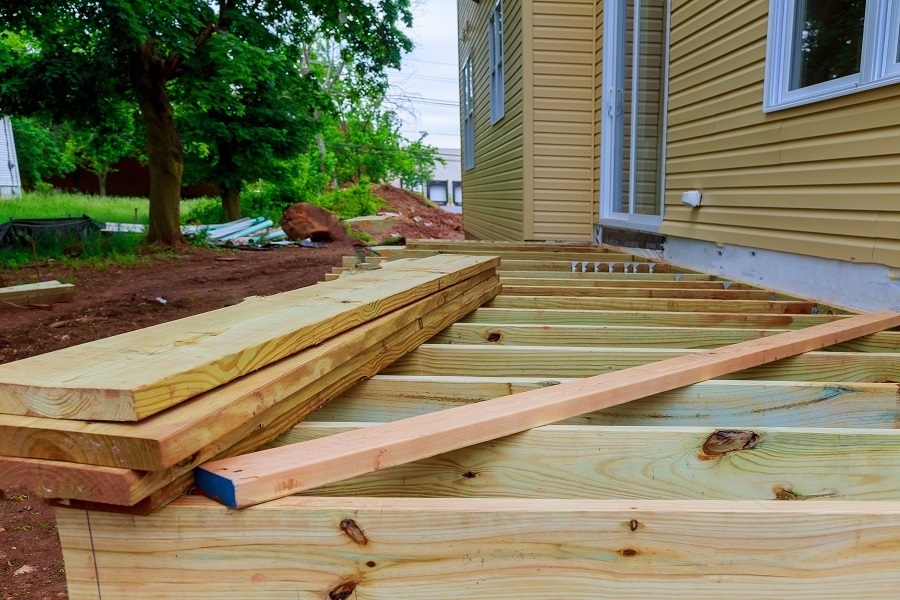 Once your deck is clean, it's a good time to do a thorough inspection of the entire deck to ensure there's no damage before a new season starts. The North American Deck and Railing Association (NADRA) offers this handout to guide you through 10 checks to do.
Some issues, such as loose screws, may be easy and you can DIY a solution. For tougher challenges, call in professional help. If your deck is older, you may want to hire a professional deck builder or home inspector to check for safety.
The biggest issue to watch for is rotten wood. While you should review all the decks and beams and joists, don't forget the ledger board, which is the wood that attaches the deck to the house. The ledger board can cause actual deck failure if it becomes damaged.
Some key symptoms of wood rot include spongy and discolored wood. The wood on the boards may flake off or fall apart when wet. Look for soft spots by pushing on the wood with a screwdriver.
Seal Your Deck's Wood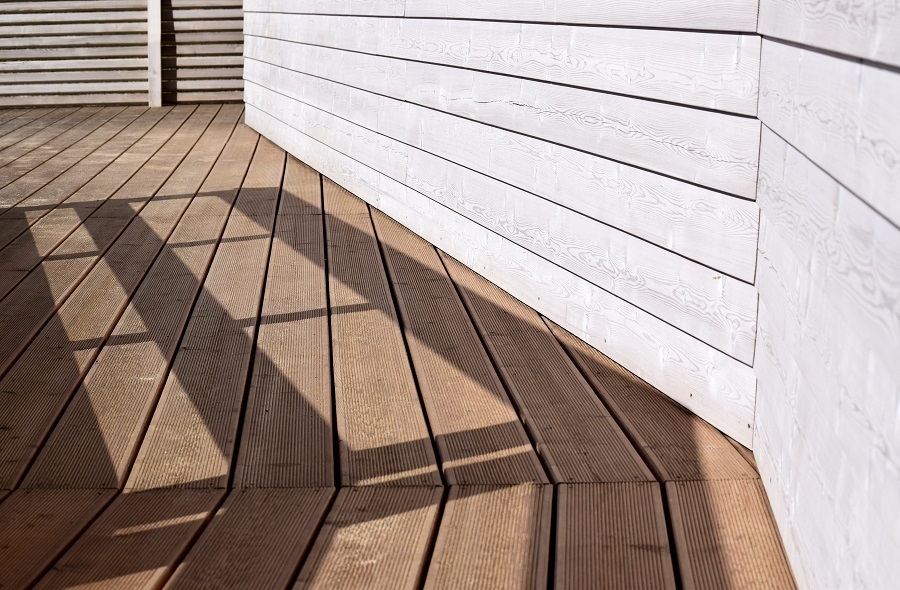 A good sealant protects your deck wood like a coat of wax protects your car. Use a polyurethane topcoat to seal your deck boards and help them last longer. You do not need to seal or stain composite decking.
Sealants are usually clear, while deck stain can be a solid color (opaque) or somewhat see-through (semi-translucent) and comes in a variety of shades. When stain and sealant begins to lose their ability to protect, you should reapply. You'll probably notice fading and less water beading on your deck after a good rain. You may need to reapply as much as ever year, depending on how much traffic your deck sees and how protected it is from the elements. As your home improvement store for recommendations for sealant or stain that will be most long-lasting.
To see how to apply the sealant or stain, check out this guidance from Decks.com.
Remove Snow and Ice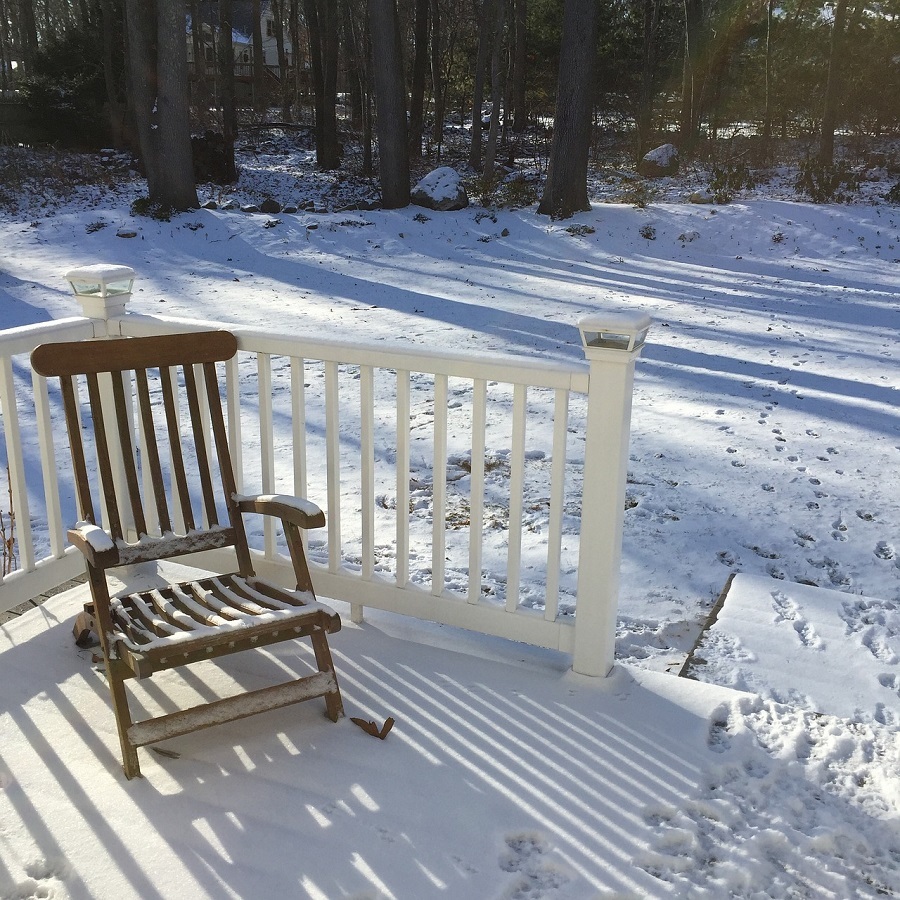 Now that you've cleared off the deck, cleaned it and sealed any wood, you'll want to keep an eye on accumulations of snow or ice.
If you're not using your deck this winter, you may want to use a tarp to cover the entire space. Similar to covering a pool for the winter, tarping prevents moisture from seeping into the wood on the deck and furnishings. However, be mindful that it's good to let wood breathe when choosing the best tarp.
If you still use your deck in the winter months for grilling or sitting in the hot tub, you will need to consider other measures to protect against snow and ice. In regions with a lot of snowfall, you may need to shovel off your deck. Be sure to shovel with the grain of the wood using a plastic (not metal) shove. Be careful not to shovel too closely as to scrape the wood or composite decking. Avoid using any salt or ice melt on your deck unless it's recommended for wood.
Finally, if you're building a new deck, especially as you think ahead toward spring, protect it from the start with flashing tape and other waterproofing measures. Without protection from moisture, the average deck begins to experience water damage within 8 to 10 years.
Guard against water damage with a high-quality self-adhesive deck flashing tape. Flashing tape can cover the tops of your beams, joists, and the ledger board and protect them from moisture. As discussed earlier, moisture can wreak havoc on your wood, cause wood rot and loosen your screws. Adding flashing tape will add little cost to the overall price of your new deck. Additionally, use wall flash to guard any gaps between your house and ledger board.
Decks can be enjoyed in all seasons with a little preparation and intentionality. Take time while we still have some fair days to be proactive in your deck maintenance. With the right planning, your deck will last longer, and you can have more seasons to enjoy your beautiful outdoor living space!
Continue reading: