Last updated on October 25, 2023
Have you ever been in the middle of a relaxing shower, only to be jolted by a sudden drop in water temperature? Or perhaps you've loaded up your washing machine, pressed the start button, and… nothing? Bathroom and laundry appliances are essential in our daily lives, but they're not without their quirks and issues.
Now, you might be thinking, "I'm no plumber or technician, how can I possibly identify these problems?" Well, you're in the right place!
In this article, we'll guide you through the most common problems you might encounter with your bathroom and laundry appliances.
What's Inside
Laundry Machines: Washers and Dryers in the Bathroom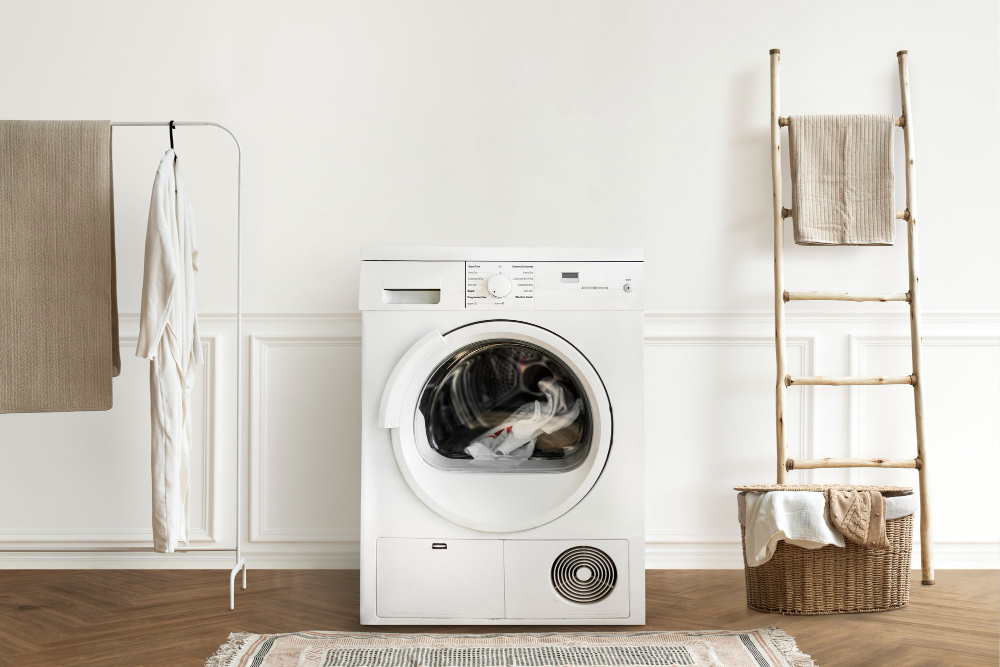 A puddle of water on your laundry room floor is not a sight anyone wants to see. If you've noticed that your washing machine might be leaking, there could be several reasons behind it. Over time, the hoses connecting your machine to the water supply can become loose. Regularly checking and tightening them can prevent unexpected leaks.
Front-loading machines have a rubber seal on the door. If this gets damaged or worn out, water can easily escape.
Stuffing too many clothes into the machine can cause an imbalance, leading to water spilling out during the wash cycle. A blockage in the drainage system can cause water to back up and overflow.
Dryers, while not typically associated with water issues, have their own set of challenges. If your dryer feels excessively hot or clothes are taking longer to dry, it might be due to a clogged lint filter or vent.
On the other hand, rumbling or thumping sounds can indicate a problem with the drum or motor. Electrical issues, a faulty start switch, or a broken door latch might be the culprits.
The Trusty Toilet: Common Hiccups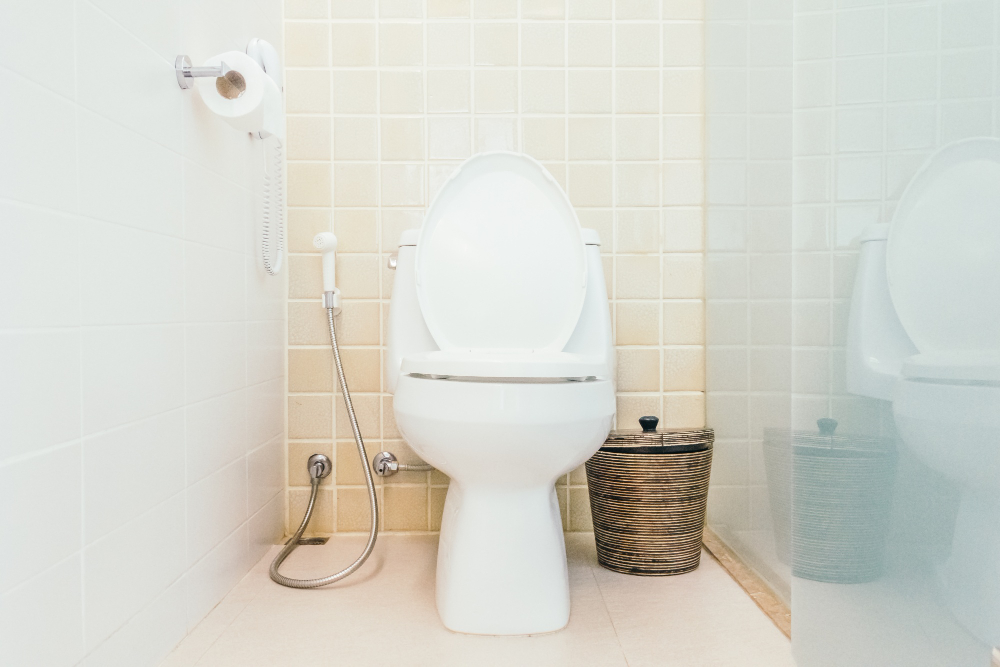 Toilets are arguably the most essential fixtures in our bathrooms. But like all appliances, they can develop issues over time.
One of the most common problems homeowners face is the constant running of water. This not only wastes water but can also increase your utility bills.
The culprit is often a faulty flapper valve, which controls the water that passes from the tank to the bowl. If it doesn't seal properly, water continuously leaks into the bowl, causing the tank to constantly refill.

Another issue you might encounter is a weak flush. If your toilet doesn't clear out waste efficiently, it might be due to mineral deposits clogging the jet holes. Over time, hard water can leave these deposits, reducing the power of your flush. A simple solution is to regularly clean these holes, ensuring a strong and consistent flush.
Lastly, clogs are a problem every homeowner dreads. While a plunger can solve most blockages, recurrent clogs might indicate a deeper issue. It could be a result of non-flushable items being disposed of in the toilet or issues further down the plumbing line, like tree roots invading the pipes. It's essential to recognize the early signs of such problems, like water backing up into the shower when you flush, to address them before they escalate.
Showers, Sinks, and Tubs: More than Just a Drip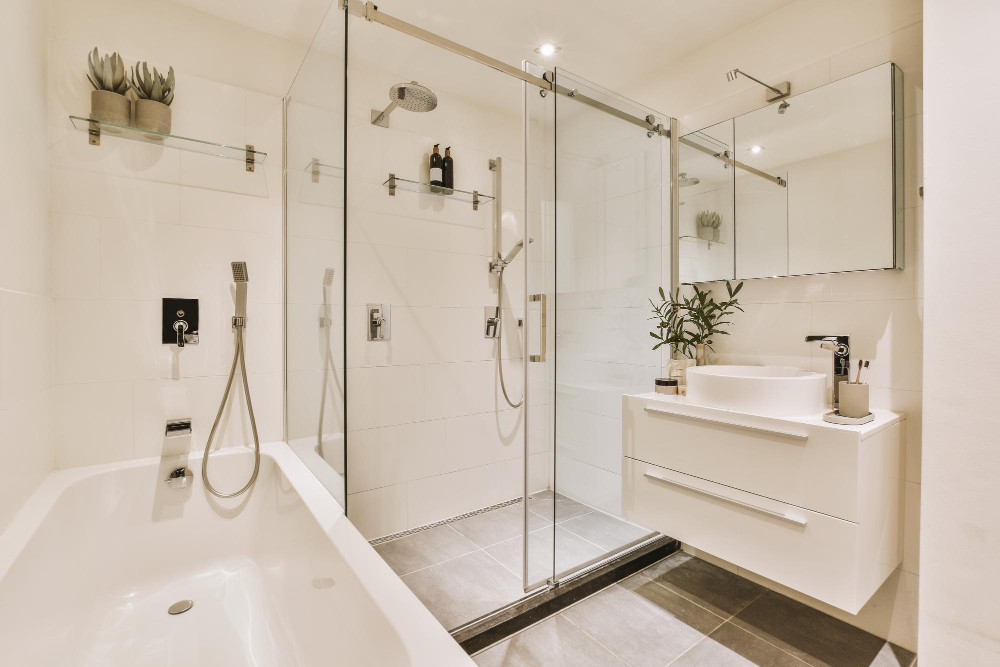 tepping into a shower or soaking in a tub can be the highlight of one's day. These moments of relaxation, however, can be disrupted by a few common issues.
Dripping faucets are more than just an annoyance; they can lead to wasted water and increased bills. Often, the cause of a drip is a worn-out washer or O-ring.
These parts can deteriorate over time, leading to a less-than-perfect seal when the faucet is turned off. Replacing these components can often rectify the issue, but it's essential to ensure you choose the right size and type for your specific fixture.
Low water pressure in showers can be a letdown, especially when you're looking forward to a revitalizing experience. This problem can arise from various sources, such as clogged aerators filled with mineral deposits or more severe issues like leaks in the plumbing system.
Cleaning or replacing the aerator can often restore the pressure, but if the problem persists, it might be time to call in a professional to check for more significant issues.
Lastly, inconsistent water temperature can be both uncomfortable and potentially dangerous. If you've ever been startled by a sudden burst of cold or scalding hot water, you know the importance of a well-functioning water heater.
Fluctuating temperatures can be due to a malfunctioning mixing valve or sediment buildup in the water heater. Regular maintenance, like flushing the heater annually, can help prevent such issues.
Keeping Your Bathroom and Laundry Spaces Running Smoothly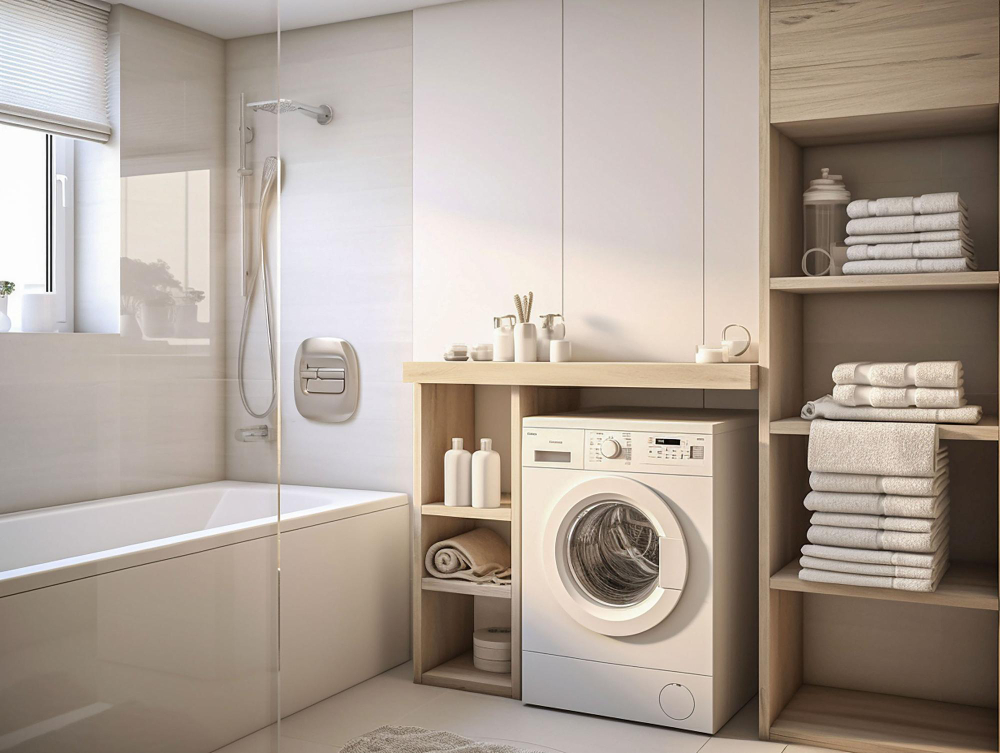 Our homes are filled with appliances and fixtures designed to make our lives easier and more comfortable. However, when issues arise, use this guide to help you along! Here's to many more hassle-free days in your bathroom and laundry spaces!
Continue reading: