Last updated on August 13, 2023
Do you want to decorate your living room around a blue sofa? Check out these ideas and learn how to do it without breaking the sweat (or bank).
The blue sofa isn't classic; it's unique and eclectic. So any interior having one has to adhere to some decor rules to keep the visual interest flowing. We're not saying these are strict rules that you must follow. But it would be a shame not to take the beautiful blue couch to its full potential.
So here are our ideas on how to decorate when your living room has furniture of this color. There are many ideas you can come up with, but we are making it exciting and fun.
What's Inside
Blue Against Orange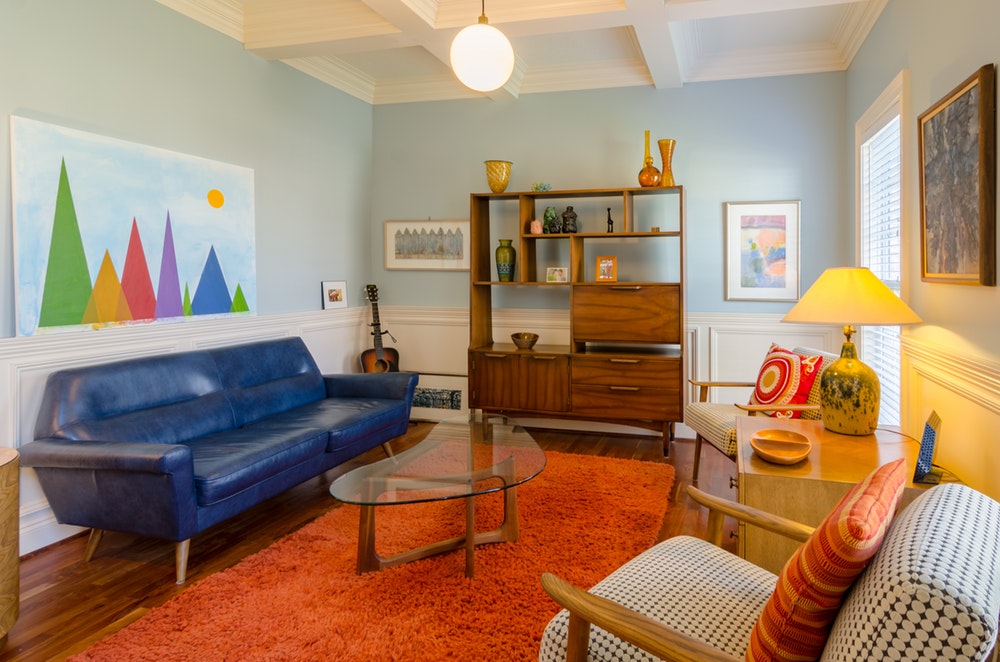 When it comes to choosing the paint color scheme for a room, the use of two contrasting colors is classic. So we have shades of blue in the background and shades of yellow (orange) as the accent color. The blue sofa plays its role in the background in this interior.
Orange Chairs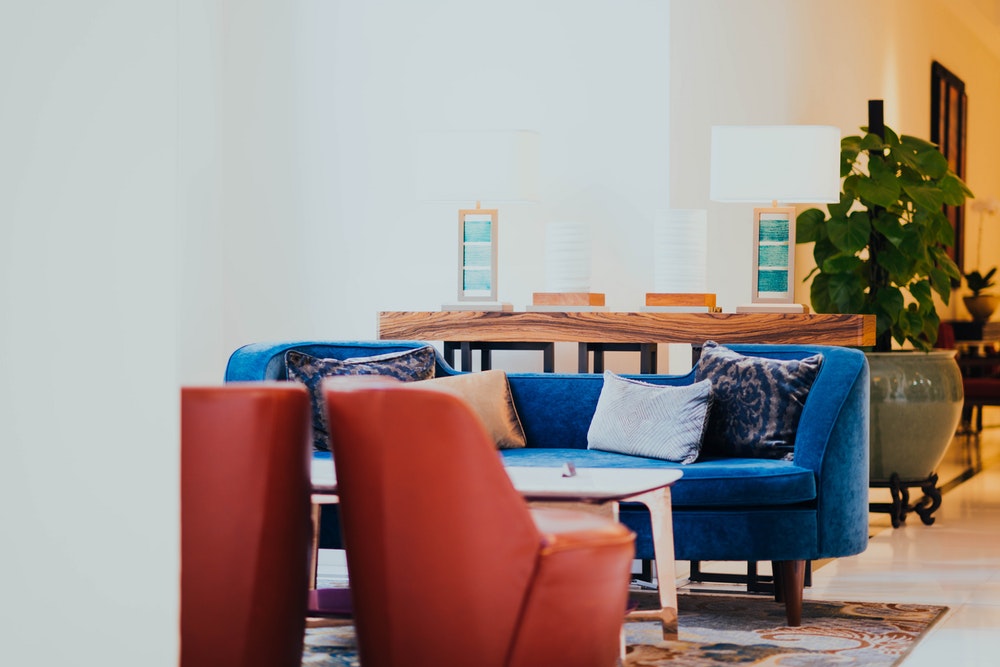 Continuing the same color theory, an excellent choice to complement a blue sofa is using orange, yellow, or even beige chairs. They play as a great accent and add interest to your decor.
Industrial Grey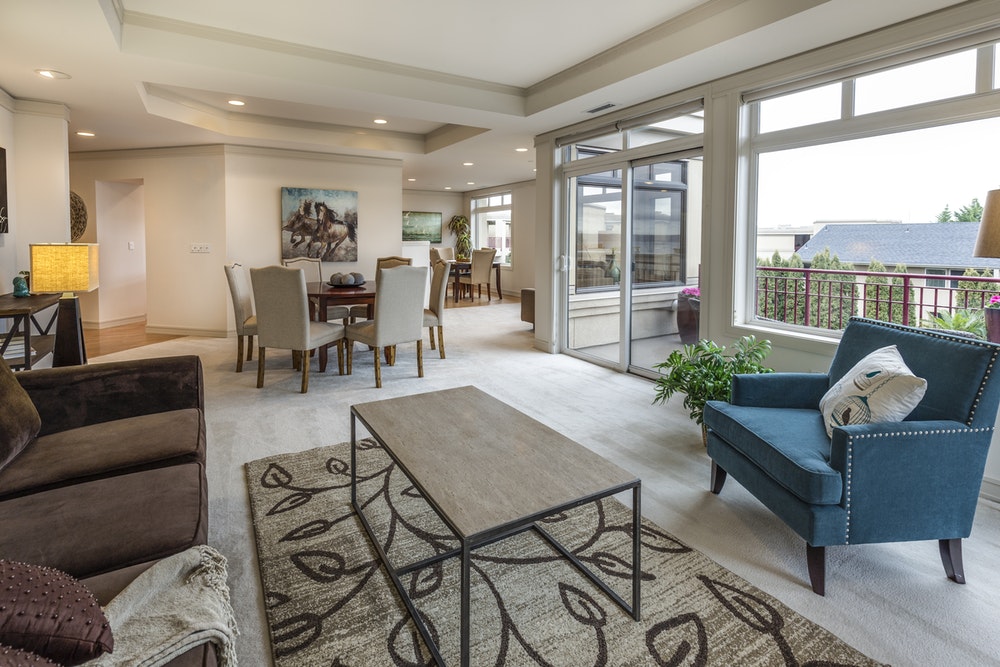 Want to make your sofa color pop? Use a neutral grey color theme in the room interior. It will make the couch stand and turn it into a feature. Make sure your piece deserves that, such as this beautiful couch with nail trim.
Pastels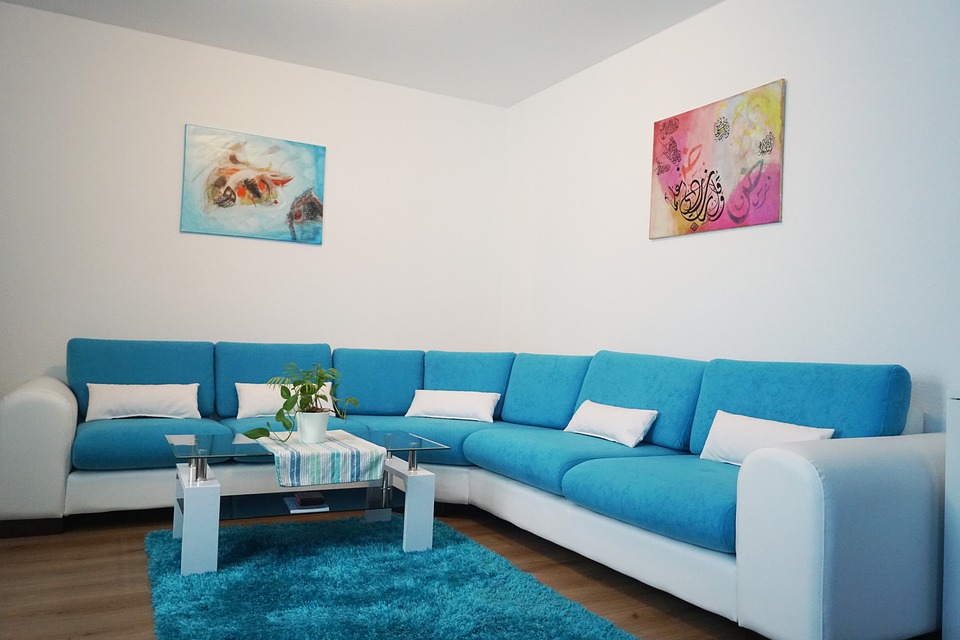 Pastel colors deserve a whole separate mention. The subdued tones work well with off-white walls. And it's easy to make decor accents with wall art that contrasts with the color of the furniture. In turn, it blends in the background together with a rug of the same shade.
Accent Wall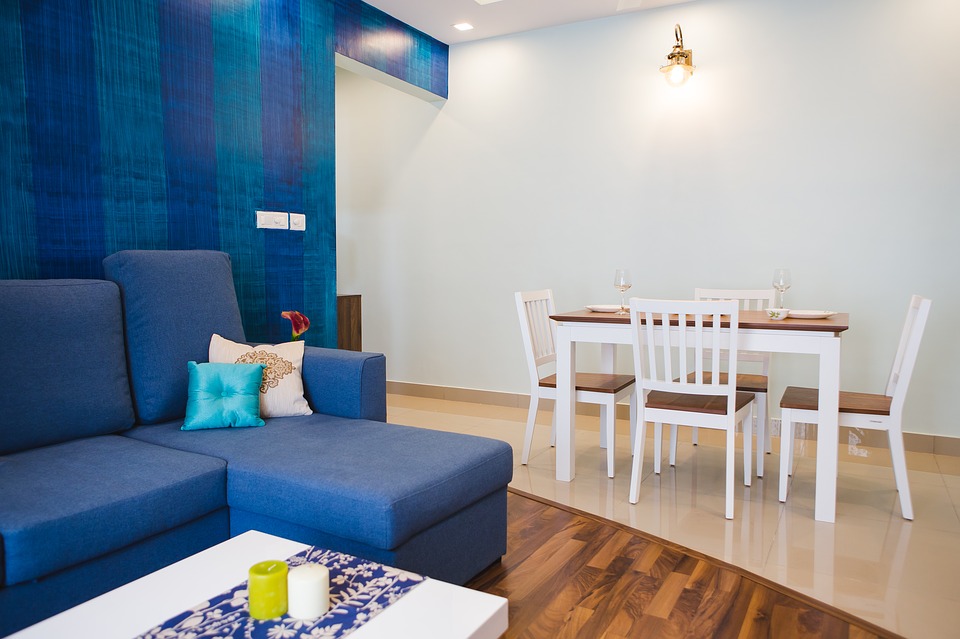 This technique is go-to whenever we need to separate space into different visual areas. So the accent wall in blue makes the living area, while the off white walls are the dining area. The blue couch, in this case, is part of this division and blends in perfectly.
Classic Interiors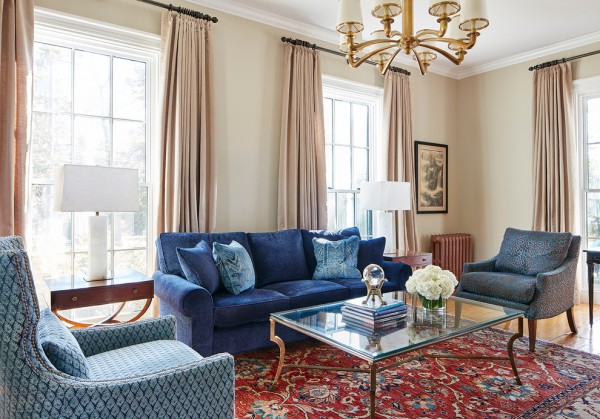 A blue sofa (especially if it's in velvet fabric) carries the luxe in classic decor. While the furniture is not vintage, it helps create the look with contemporary furniture. Accompanied by architectural features such as the moldings and large floor to ceiling windows.
Quirky Art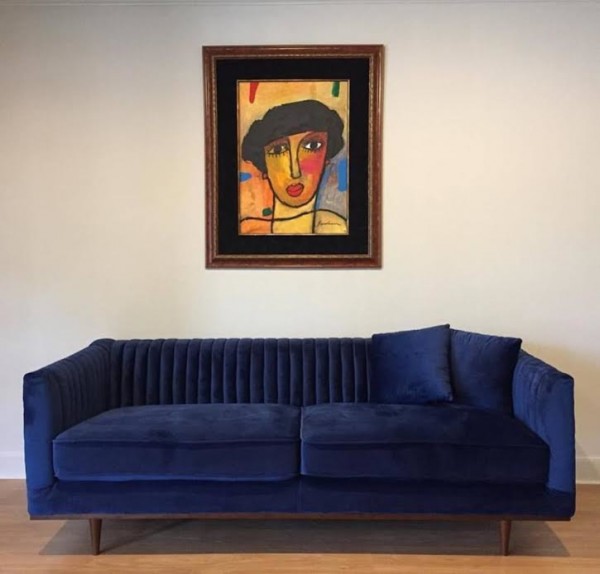 Have you noticed that deep shades of blue sofas are quite quirky by themselves? So why not continue this idea with some quirky art above the couch? The accent colors play well.
Red Accent Wall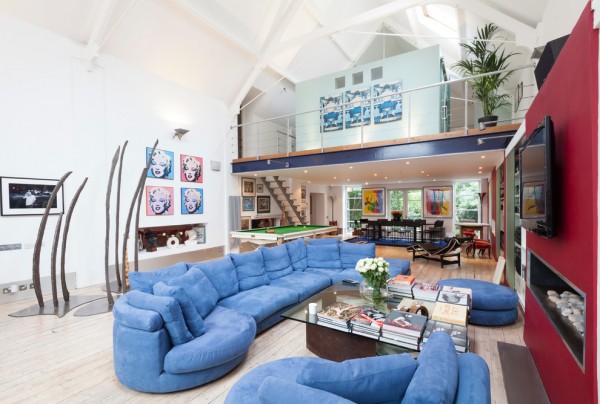 When you think of blue, you want to see yellow or orange to make contrast and create visual interest. But you can use red as the complementary color to expand the palette. See how this red accent wall allows utilizing a lot more color in this room's decor despite what the blue sectional dictates.
Brick Wall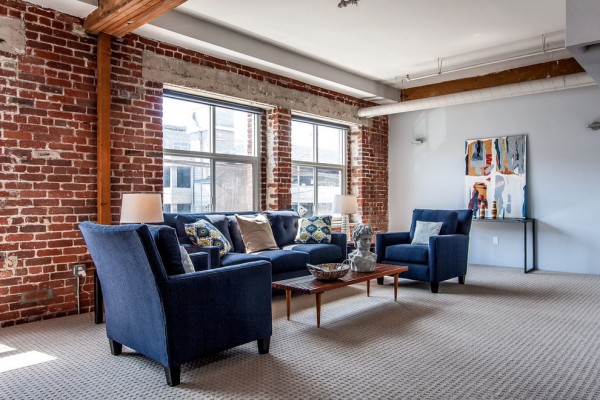 Brick walls are universal. If you have such a feature in your living room, any color of the furniture will work. Including our blue sofa. Just keep on with the color theme that it sets.
Oversize Art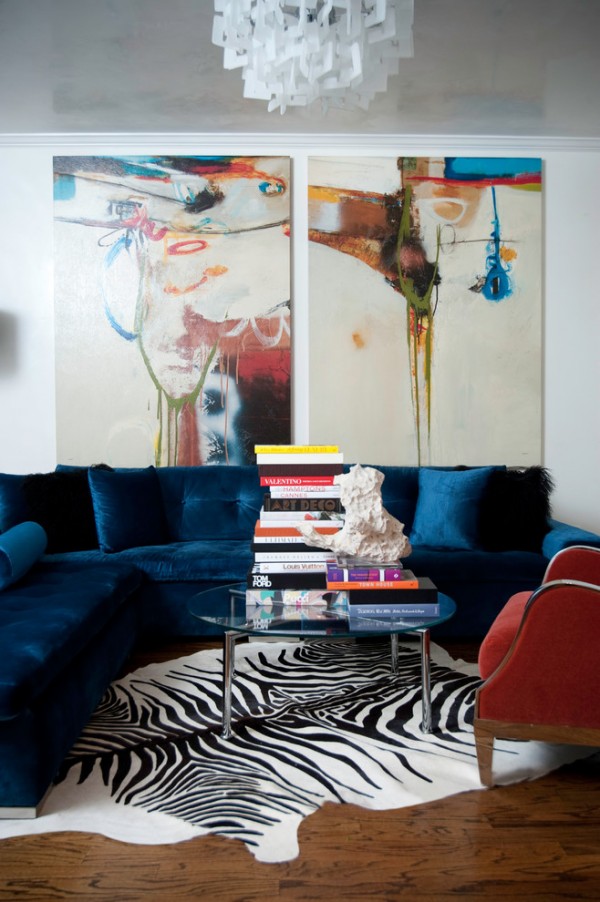 We can make a lot of visual appeal with oversize art and a blue sofa. It allows a color palette that's full of fun shades. This interior is a real explosion of color, and yet it looks harmonious.
Blue and Beige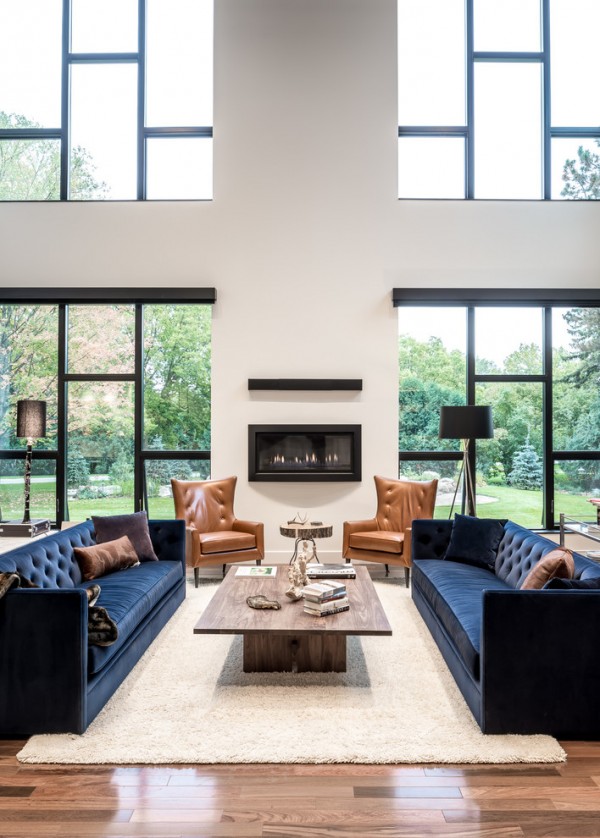 Blue and beige is another classic that oozes sophistication. If you want to add some luxe to a modern design, this is the way to do it. The furniture is, of course, expensive but if your budget allows, this is how to do it.
Nautical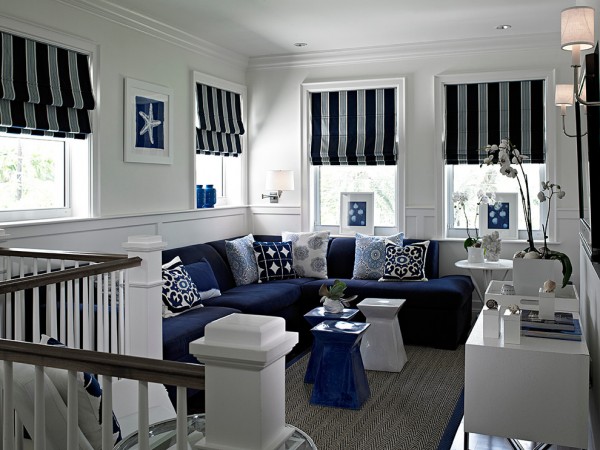 Yes, you had to see it here. Blue is the must-use color of the nautical decor theme. Not much else is needed here but a few stripes and seashells.
Blue, Red, Yellow, and Green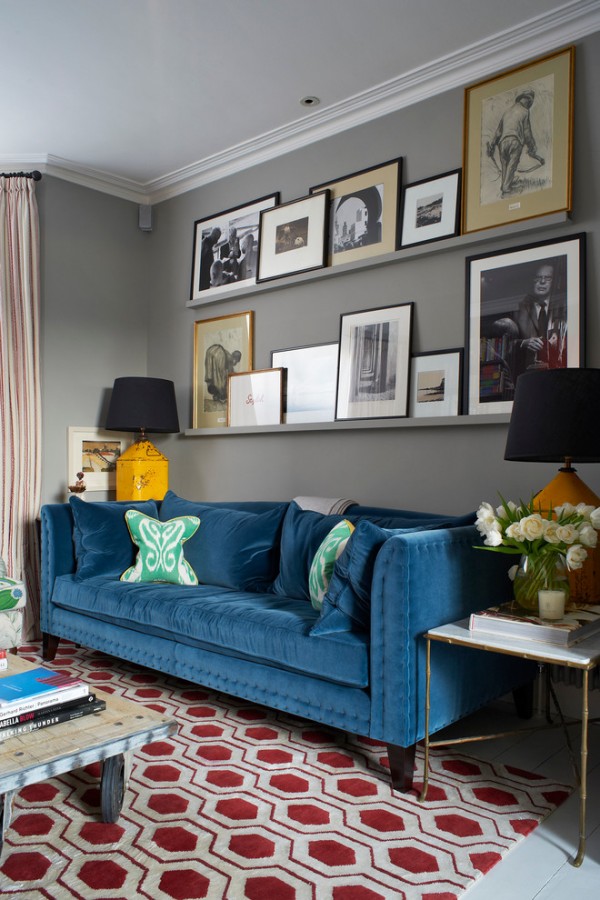 We might argue the use of green accent pillows, but the flowers as a subtle decor accents save it. And again, watch how using a red accent rug with a blue sofa extends the palette to great lengths.
Natural Wood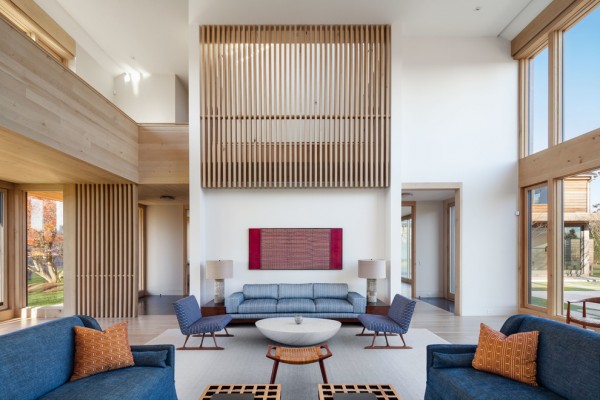 Natural wood is a sustainable way to complement the blue shades of sofas. The blue is a beautiful foreground color to have in this interior. And take note of how much drama the red wall art creates for such a small piece.
Deep Blue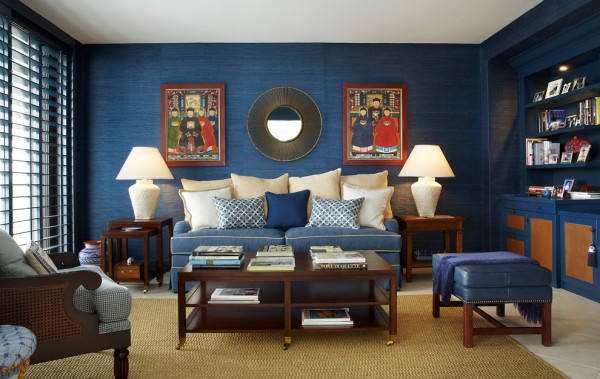 This deep blue interior is chic and casual, combining modern and traditional styles. We could use a beige or creme sofa against blue walls, but the problem is solved with the plethora of accent pillows.
Continue reading: