Last updated on November 6, 2023
Most homeowners are constantly searching for ways to improve the overall aesthetic of their homes. While most will focus on their interiors, if you want to achieve a well-rounded look, it's prudent to consider the look of your yard as well.
Pavers are a fantastic and affordable way of creating a visually pleasing look that will help the transition from outside to inside while providing a pleasant mixture of form and function.
This post will take a look at some of the main reasons why pavers may very well be the perfect choice for your garden and represent the ideal choice for those seeking a beautiful, long-term solution.
What's Inside
Pavers Come in Various Shapes, Sizes, and Colors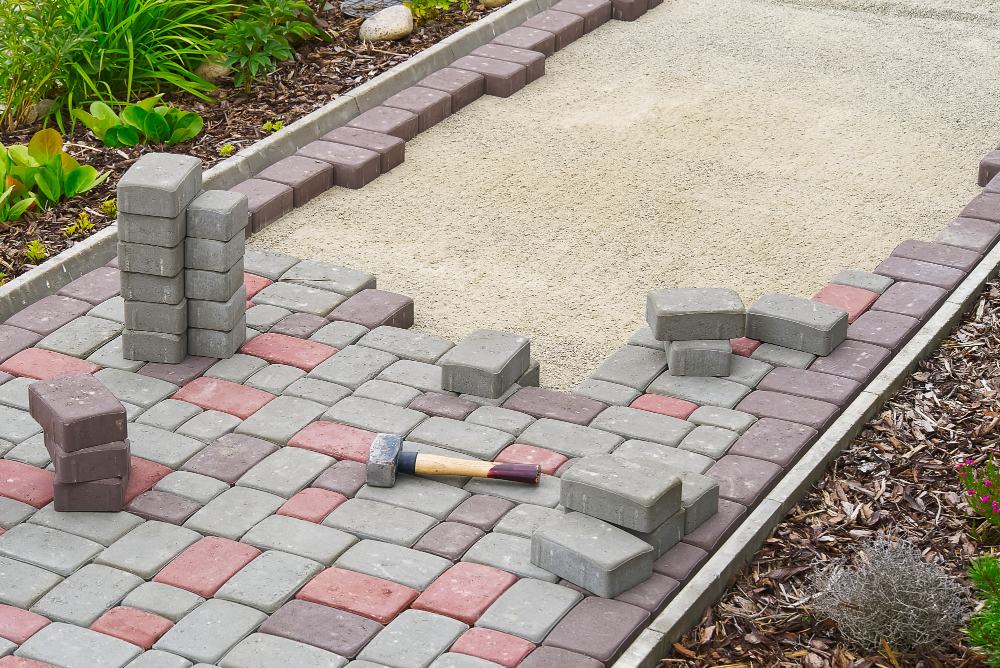 To put it simply, pavers are an incredibly versatile surface choice for anyone looking to create a style that matches their own. You can find a huge variety of different pavers that come in a wide range of colors, shapes, and sizes to fit pretty much any size yard imaginable, allowing property owners to complement any architectural design or landscape theme.
Moreover, due to the variety of shapes they come in, you can use them in almost any project you desire, from walkways to something slightly grander in ambition. 
They Are Highly Durable and Perfect for All Weather Conditions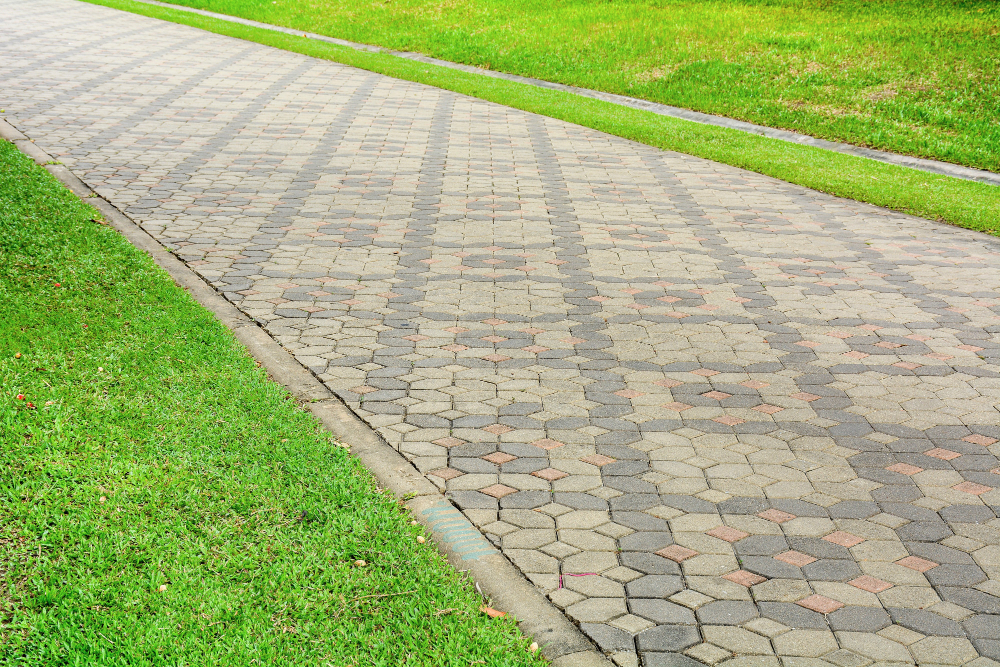 Perhaps the most common reason that people opt for this type of source over others, aside from pure aesthetics, is thanks to their impressive durability. These hard surfaces can withstand the rigors of nature's elements without sustaining damage; at worst, you will have to jet-wash them once or twice a year (more on that later, though).
The freeze-thaw cycles, heat waves, rain, and snow that are common in many climates pose no threat to pavers as they are impervious to such environmental factors. Their durability means that after installation, pavers require little maintenance for the life of the structure.
Property owners can feel confident that regardless of the weather, pavers will not deteriorate rapidly or become unsafe for use. That final aspect makes them an even greater addition to households with young children and are also in areas prone to inclement weather more often.
Pavers Require Minimal Upkeep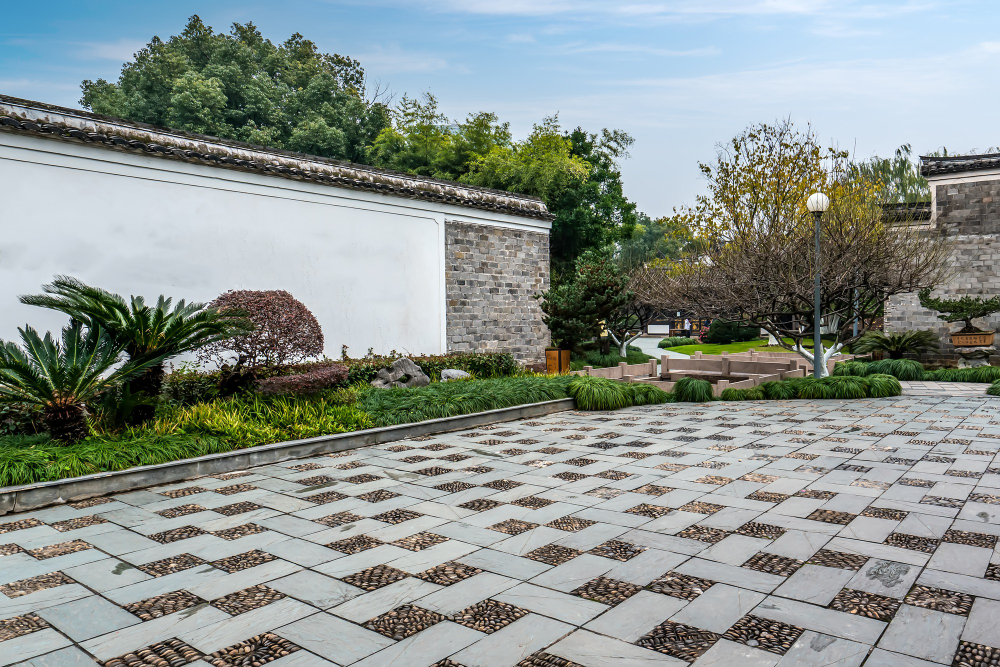 While you might want to stay on top of your household chores, time is a dimension that we cannot make more of, no matter how hard we try! Consequently, most homeowners will neglect the look of their gardens to concentrate their efforts on keeping the interiors looking fresh and clean.
However, when you invest in pavers, you are essentially investing in something that will look great but save you an immense amount of time on general upkeep. As alluded to in the previous section, you will still need to give your new surface some love and care to keep it in excellent condition, but this will be limited to a few times per year.
Moreover, when it comes to cleaning, you typically only need a pressure washer that you can find cheaply in most hardware stores and a few hours. Once you have blasted off the grime that has accumulated over the course of a year, they should remain looking amazing for a while to come.
You Can Easily Update the Look of Your Yard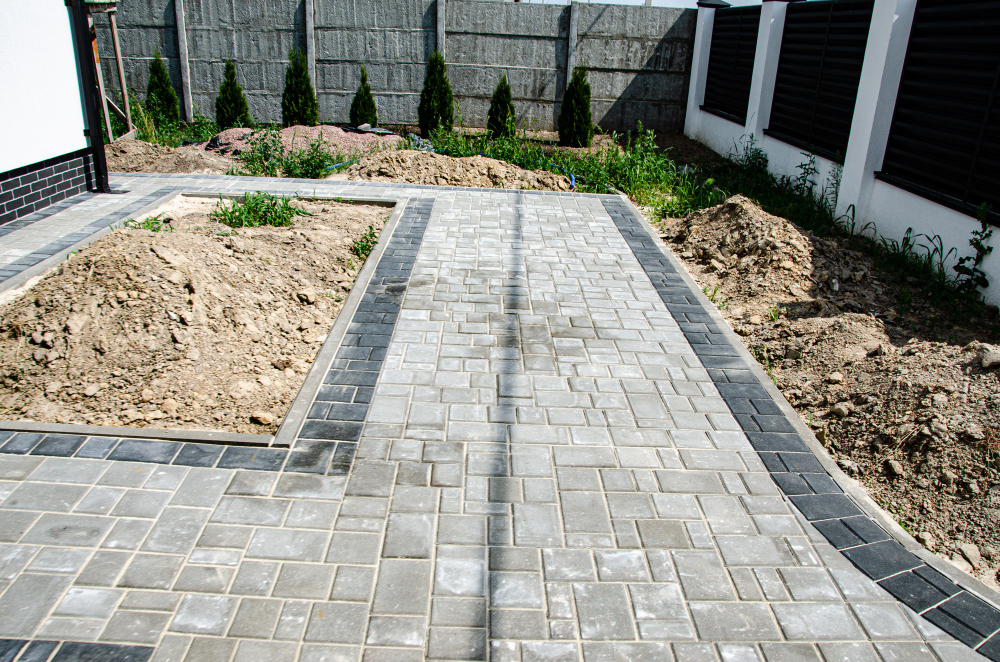 For those looking for interesting but straightforward ways of updating their yards, pavers could very well be just what you're after. While other yard features require extensive renovation to update their look, pavers can seamlessly transform with only the removal and replacement of specific stones.
The modular nature of these slabs means that property lines and patterns can be adjusted with minimal effort when compared to other methods.
You Can Lay Them Yourself If You Have Some Diy Ideas
If you have at least the slightest amount of DIY ability, you'll find it relatively easy to lay down pavers as long as it's in a small area. If you plan on anything more extensive or more intricate, it might still be wise to hire professional landscapers, but the fact remains that if you want to save money, it is possible to do the entire job yourself.
Moreover, property owners seeking to impart a new design or aesthetic can reconfigure their paver layout or opt for pavers in a different material, color, or size without undertaking a costly and disruptive full removal.
This means that even if you have laid down a pattern and want to change after a year, the job won't be as complex or costly as it would be if you had to completely resurface the area.
Pavers offer a unique method for altering the look and feel of your outdoor space while retaining complete control over style. They require little in terms of maintenance and can even be laid yourself to save some money.
Continue reading: