Last updated on July 26, 2022
How hard could it be to find a perfect area rug for the dining room? The answer is that it can get challenging to choose the right piece if you do not have the main idea of precisely what you want. The key is to ask the right questions and choose the rug wisely.
The decision to choose a dining room rug does not seem much, but it is an important one. 
Area rugs play an essential part in giving personality to a room. Choose a wrong pattern that does not complement the furniture or the walls and will change the room's look.
Here are some tips for choosing a perfect dining room area rug.
What's Inside
Choose the Right Material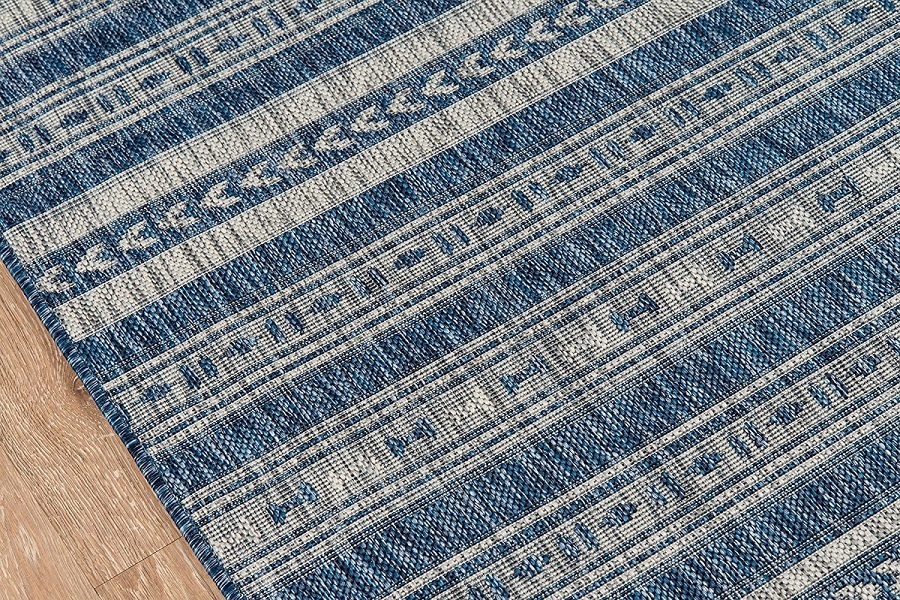 Material has central importance because it can change the complete mood of a dining room. For instance, is it a rustic old look, a modern contemporary, or a bright, inviting look that your dining room awaits? Novogratz by Momeni Villa Collection is a flatter rug, with a great design that will sit perfectly well in your dining room, allowing your furniture to easily slide over it.
In any case, the material has fundamental importance. There are options like natural and artificial fibers, and Each material gives a different design and theme to the room. Natural options are wool, cotton, and jute.
The jute and bamboo material rug will give out a bohemian and simple aura to the room. The wool ones are expensive but may shed hair from time to time. The cotton material may get damaged more easily. But they do come in stain-free materials. So cotton rugs are very functional, and they are best for laid-back, easily manageable dining room designs. 
If you have messy eaters and children in your home, a material that allows for easy cleaning is vital for picking up spilled food messes.
Narrow Down The Size
This is where most people mess up. Knowing the size of your dining room might seem trivial, but it has great importance. In addition to knowing the room's exact dimensions, figure out what area you want to be covered with the rug.
Plan out the space for every item well in advance, You can buy standard-made rugs but for more irregular spaces a better idea may be to go with customized ones. This way it can fit well with the dining room space. Accurate measurements are necessary because, with the large variety of patterns and sizes of rugs, it becomes hard to choose the rug of the correct size.
Unless you have a clear-cut idea in mind, then you are good to go. For instance, you do not want to cut or fold the rug just because it does not fit on one side of the dining room. It will ruin the structure and personality of the dining room design.
Match with Room Shape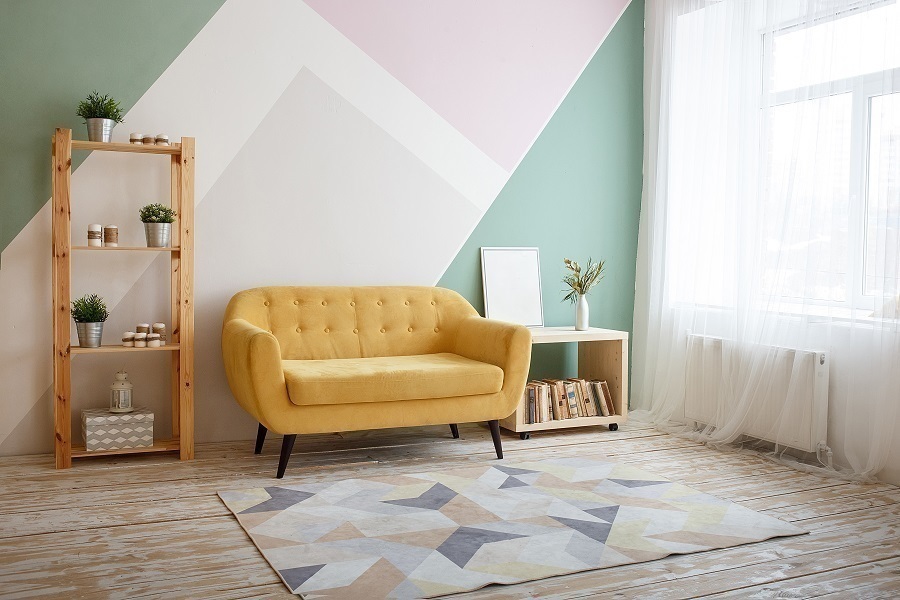 Another game-changing decision that you can make is matching the shape of the rug with the room shape. The concept is pretty easy to set up the dining room. But you might not find the standard size rug, so you will have to choose the customized one. 
Apart from the design perspective, this will also make sure that you or your guests do not trip or fall from the edges of rugs. Another essential point to remember is to have some extra length of the rug, so the furniture legs completely cover the edges. It will prevent chairs from toppling over, which can happen if you suddenly sit down or try to rock them. 
Remember the Carpet Pad
Rugs sometimes shift, especially when they are on bare floors. Just install the non-slip pad under your functional and beautiful area rug and you are good to go. It will also help with vacuuming and protect your floors.
Do Not Hide the Design
If the rugs have a special design or intricate thread work then do not hide it under the furniture. Its purpose is to spice up the dining room, so let it do its job. On the other hand, If your rugs are plain and single-colored, then they can be used to support furniture as well.
Other rugs are a bit different. For instance, Kaleen rugs have great texture and intricate designs, but most of the time, they are designed in a way that furniture can be put on its border and will not compromise or hide the main design. It is an excellent combination of function and style.
Hiding the rug's design means you are compromising the structure and theme of the whole dining room. It is because a rug has a determining role in a room's personality.
Choose Wisely
Choose the rug according to the theme you have in mind for the dining room. Buying rugs for the dining room is an important decision because it will provide a real structure to the room. The key is to select a rug that fits well size-wise, prevents trip and fall, and enhances the room's overall look. Follow these tips, and you will end up with a perfect dining room area rug.
Continue reading: