Last updated on September 5, 2021
Door hinges may seem like an afterthought, but there are actually quite a few different types. Some allow you to readily move doors time and time again, others are heavy duty and will outlast the rest while holding extra wide or heavy burdens.
Some hinges you won't know are there, while others are highly decorative and ornamental. Certain situations call for particular door hinges, so it's a good idea to understand your options.
What's Inside
Parts of a Door Hinge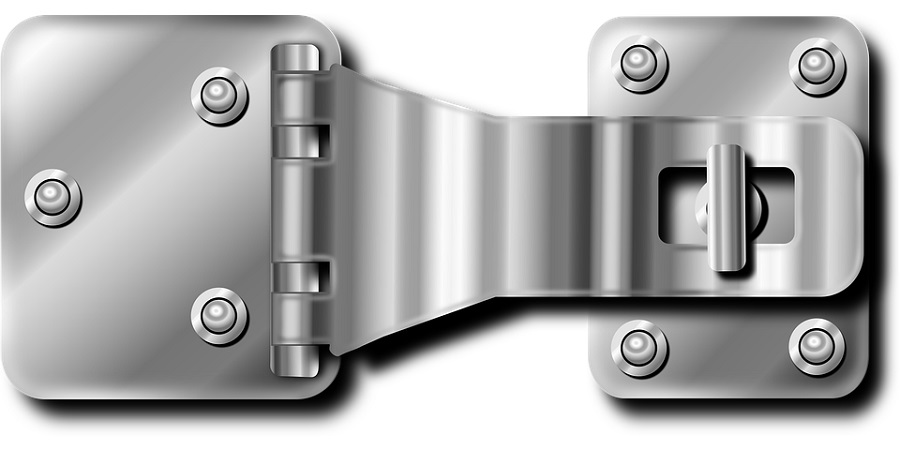 Firstly, it's good to know the parts of a door hinge to better help you understand how they look and function.
Knuckle: The cylindrical section in the middle, where the leaves meet. This is the part that allows the door to move.
Sleeves: the round pieces that make up the knuckle that hold the pin in place.
Leaf: also known as the wing, it's the flat part of the hinge that is screwed into the door and frame to attach the door to the frame.
Pin: a long piece that slides into the knuckle which keeps the two leaves together. When the pin is pulled out, you can remove the door slab from the frame.
Exterior Door Hinges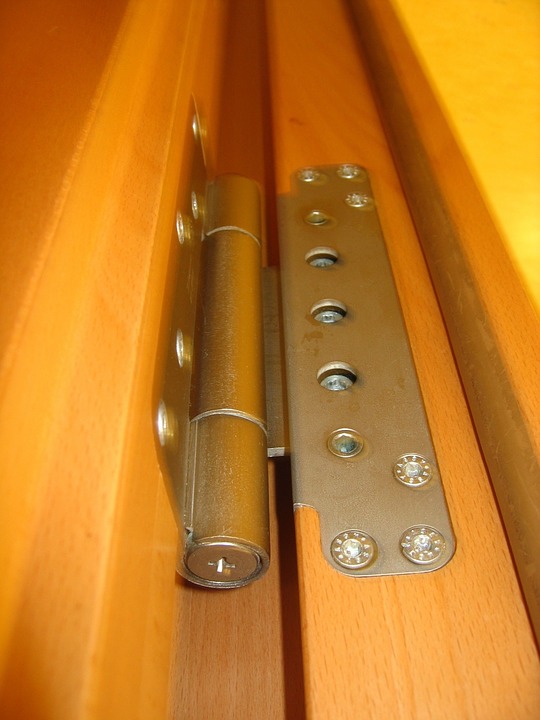 Butt Hinge
These are the most common hinges for exterior doors, and likely the ones you have on your door now. It is comprised of two identical leaves, one attached to the moving counterpart, the door, while the other is on the wall or secured object. The center is the cylindrical knuckle. The reason so many doors are equipped with these is due to the fact they can bear a lot of weight and last a long time. Fiberglass, wood, steel, and other elements on the doors can make them heavy, causing some hinges to warp or sag. The butt hinge is strong and prevents this from happening.
Flush Hinge
This style hinge isn't meant for heavy doors as it is weaker in design; it does however specialize in taking up as little space as possible. If you have a light door and what's most important to you is the hinge being hidden when the door is closed, this is your best bet.
Ball Bearing Hinge
All door hinges wear down over time regardless of their design but some will outlast the others. These types of hinges are meant for heavy-duty or wider doors. There is a ball bearing between the two knuckles to reduce friction that would compromise the hinge over time. Entry door hinges of this style are permanently lubricated allowing more use with less wear than traditional hinge set-ups.
Interior Door Hinges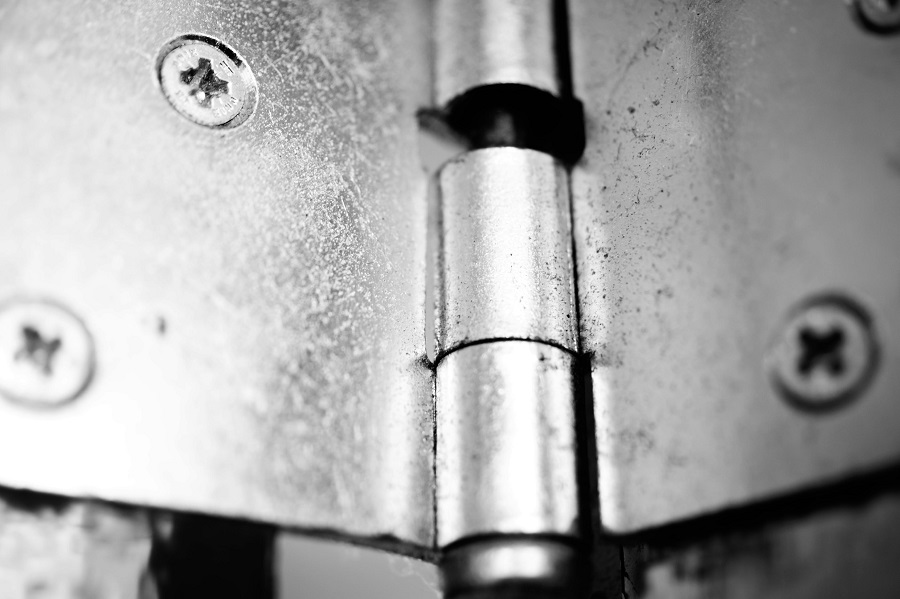 Double Action Spring
These aren't made for exterior doors because they cannot support the weight of heavy steel or wooden door. They are however perfect for interior doors like one leading to a kitchen or dining room. They are called double action because of the way it operates, allowing the door to swing both in and out of a room. Other names they commonly go by are swing and sway, café doors, and saloon doors.
Butterfly Hinge
These decorative door hinges do not support a ton of weight. They have a unique shape, looking similar to a butterfly, to give your door that little bit of extra pizzazz. There are many shapes and sizes of this model and you can easily customize it to fit your desired look.
Concealed Hinge
These types of hinges are for doors that you want to show off, such as hand-carved doors with intricate designs that you want to be seen. They can also be used on smaller doors, like cabinet doors. These hinges are made of two parts, a pivot, and a bracket. They generally allow the door to open at a ninety-degree angle.
Take Apart Hinge
Some doors have a need to be moved around or taken down often, depending on their use and placement. Take apart hinges make this an easy transition time and time again. When you remove the pin the hinge comes apart in two, allowing you to easily and quickly move the door and place it back as many times as needed.
Knife Hinge
These are often found on toolboxes and things that have a door that opens upwards. It resembles a scissor and allows the lid or door to be opened fully without it completely being removed.
Ornamental Hinge
These highly decorative hinges are made to make your chosen style stand out. They are more often used on cabinet doors and small doors. They are usually made from solid brass or aluminum and come in a wide variety of designs, shapes, and finishes.
No matter the need for your door, there is a hinge to accent it and improve its function. Choosing a door hinge is an easy process when you first determine what is most important, design, or functionality. Then pick from dozens of options depending on the movement your door will follow.
Continue reading: