Last updated on August 2, 2022
Here's an overview of a home insurance policy and how it works. Read this to better understand your choices.
Your home is likely your most valuable asset, so it's important to protect it with a comprehensive home insurance policy.
There are many different types of home insurance policies available, and the one you choose will depend on a number of factors, including the value of your home and belongings, the amount of risk you're willing to take, and the amount of money you're willing to pay in premiums.
What's Inside
Understanding Homeowners Insurance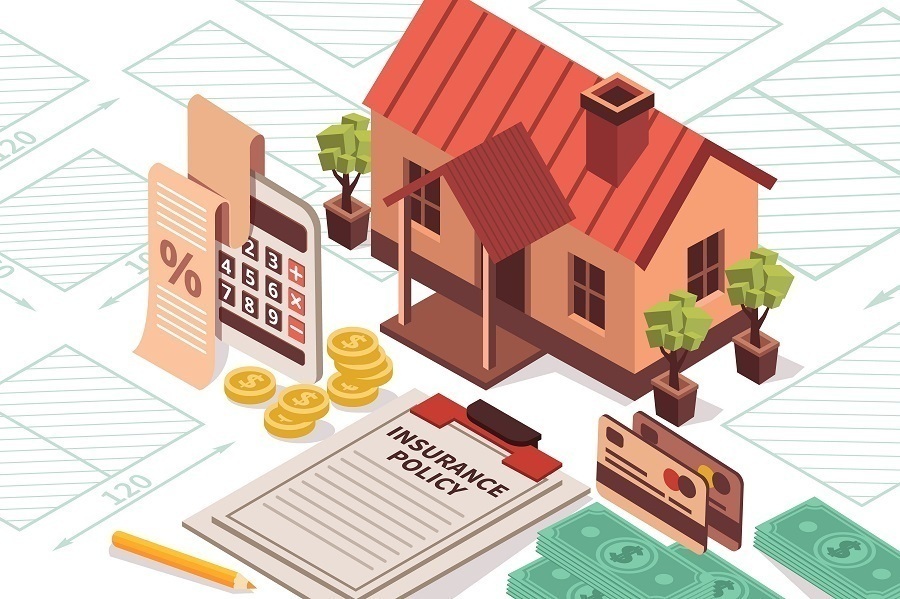 A home insurance policy is a contract between you and your insurance company. It outlines what is covered in the event of damage to your property or possessions. The amount of coverage and the premiums you pay will depend on the type of policy you choose. Home insurance can protect you from financial losses caused by events such as:
Theft
Fire
Smoke
Falling objects
Windstorm or hail
Explosions
Vandalism and malicious mischief
Aircraft and vehicles
Volcanic eruption
Riots and civil disturbances
Weight of ice, sleet, or snow
Damages caused by electrical currents in appliances and wiring
Cracks, tears, and burns in heat, water, fire sprinkler systems, or air conditioner
This insurance can also help cover the expenses you need to pay when you accidentally cause damage to another person's property. In addition, most homeowners insurance policies also cover the expenses when a visitor obtains injuries at your home.
The cost of having home insurance tends to vary in multiple factors. This includes the types of coverage you want to choose, the value of your personal belongings, and the features of your home. In addition, there might also be an extra cost if you want to have increased coverage limits or additional coverage if you want to.
Home Insurance Coverage
Lucky for you, an agent can help you select the coverage that works best with your budget. Plus, they can also help you find out if you are qualified for any policy discounts. Furthermore, your home insurance policy typically covers the following:
Dwelling
Dwelling helps cover the cost of any damages that may be caused to the structure of your home. These structures may include the floors, walls, windows, ceiling, and roof. Furthermore, if your home has a garage, deck, or porch attached to it, it can also be covered by your insurance policy.
It's vital to know that your insurance policy covers your dwelling for any damage caused as long as it hasn't been specifically excluded. When it comes to insurance claims that fall under the dwelling, the most common cause of damage is lightning, fire, wind, freezing, and hail.
Loss of Use
This type of coverage is also known as additional living expenses. It's essential to know that the loss of use coverage is beneficial when your home becomes uninhabitable or too damaged for you to live in. In addition, this section in your home insurance policy can also help pay for your accommodation expenses, meals, and other expenses related to the state of your home being uninhabitable.
You will continue to receive the benefits of loss of use coverage if your home is undergoing a repair for a covered claim. However, it would be best to remember that if the damage to your home isn't due to a disaster that's covered by your policy, your insurer won't be able to pay for any expenses.
Other Structures
This section in your insurance policy talks about the structures that aren't attached to your home. This may include a shed, detached garage, or fence. Moreover, just like dwelling coverage, your insurer can help pay for damages that aren't specifically excluded in your policy.
Personal Property
When we say "personal property," we mean your personal belongings in the home insurance industry. This includes your electronic devices, clothes, and others. Also, most homeowners insurance policies cover these items no matter where you are, not just when you are in the comfort of your home.
Most homeowners insurance policies treat personal property coverage differently from dwelling and other structures. The latter covers anything that isn't explicitly excluded in the policy, while the former covers the disasters that are only listed. This may include the perils mentioned earlier.
Personal Liability
You can claim your personal liability coverage when someone sues you for damaging their property or injuring them. This coverage typically broadens to anyone living in your household, including your pets. Thus, you may be covered if your cat accidentally scratches someone in the street.
Medical Payments
If you caused physical injury to another individual, your medical payments coverage could help pay for the expenses. There's no lawsuit required if you want to take advantage of this coverage. Furthermore, you don't need to be found at fault to qualify for this coverage.
The Takeaway
When shopping for home insurance policies, be sure to pay attention to the details of the coverage. Some policies may have exclusions or limitations that you are not aware of. Therefore, it is essential to read the fine print to know exactly what is and is not covered by your policy.
Contact your insurance company or agent if you have questions about your home insurance policy or need to file a claim. They will be able to help you navigate the claims process and get the coverage you need.
Continue reading: