Last updated on January 19, 2021
It's a smart thermostat that you can control with your phone via your home Wi-Fi network. Here's how it works.
There are funny memes that pop up from time to time that strike people funny because they're true. One of them is about how there's always someone who sleeps with tons of blankets but kicks one leg out of the covers for temperature control. Or they sleep with a fan on in the winter. Or they have the window open when the thermostat is set for 72 degrees.
It's true, there a load of people like this. What if there was help for these people, though? What if, instead of getting up in the middle of the night, stumbling to the thermostat, and squinting in the semi-darkness of your mobile phone's flashlight you could set your thermostat from anywhere via an app on your phone? You can. All you need are WiFi thermostats.
What's Inside
Necessary Equipment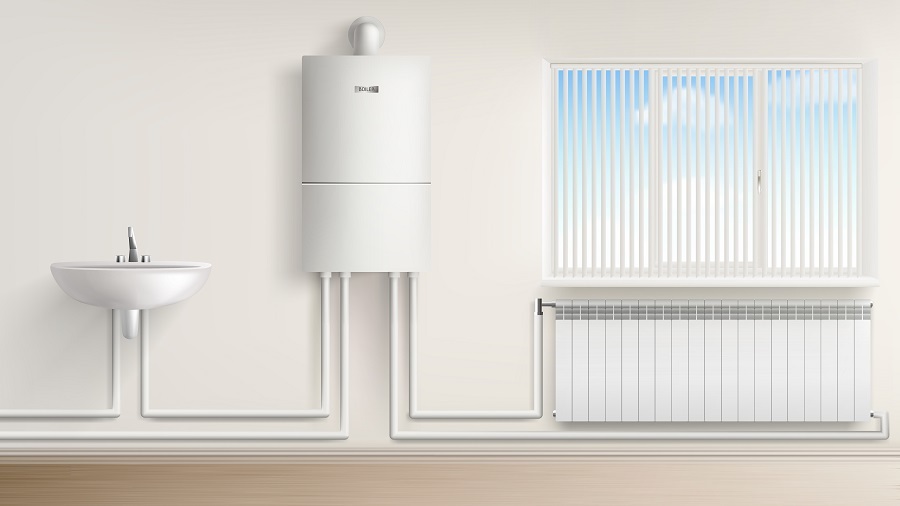 Okay, you'll need more than just WiFi thermostats. You'll also need an electric line that meets the thermostat's requirements and heating, ventilation, and air conditioning system that pairs with the new technology. Believe it or not, most of your older, baseboard heating systems are perfect to pair with WiFi thermostats.
One of the benefits of these systems is it connects with your current HVAC arrangement to better control how and when you use both your heat and air conditioning. If everyone's at school or camp or work during the day, you don't really need to run either heat or air conditioning at full blast.
You probably do, though, just so the house is at a comfortable temperature when everyone gets home. Currently, if you have a programmable thermostat you have to remember to alter it before you leave the house if there's going to be a change in who's in the house when.
With a regular programmable thermostat, you need to remember to reprogram it to turn up the AC if little Jenny's coming home from camp early today. Let's hope she didn't forget to tell you.
Smart vs. WiFi Thermostat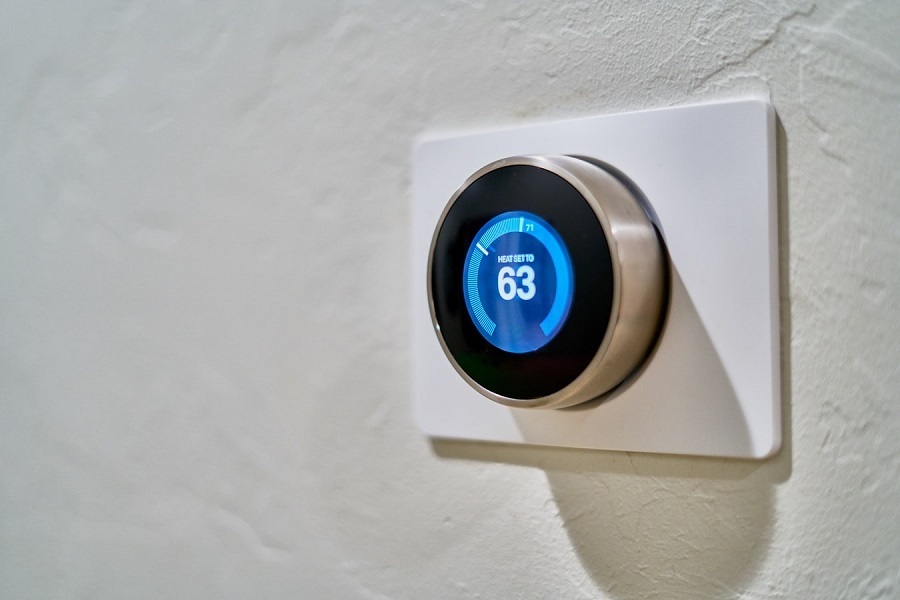 There are lots of smart thermostats already on the market. They can do a lot of helpful things. Your pre-programmable thermostat, however, has the potential to end up like Adam Sandler's remote control in the 2006 movie "Click."
Like that troublesome remote control, smart thermostats 'learn' about your likes and dislikes, your wants and needs, and then select temperatures for you based on the things they have learned. It's sometimes difficult to redirect a smart thermostat to reset itself if your schedule or habits change. You have to have access to the control panel in order to make those changes.
With a WiFi system, you can set up the system to learn, but you can also control the system through an app on your phone. The changes you make supersede anything the thermostat has learned about your habits.
So, when little Jenny comes home early from camp and doesn't know how to fix the temperature in the house so it doesn't feel like a sauna, you can do it from your smartphone without any problems.
Your home heating and air conditioning costs can be significantly lowered with the help of an easily controllable WiFi thermostat.
Continue reading: