Last updated on October 2, 2020
What living in an apartment in NYC can offer is the city view especially if the apartment is up high and has a terrace. Below are the 12 most beautiful private terraces that we could find.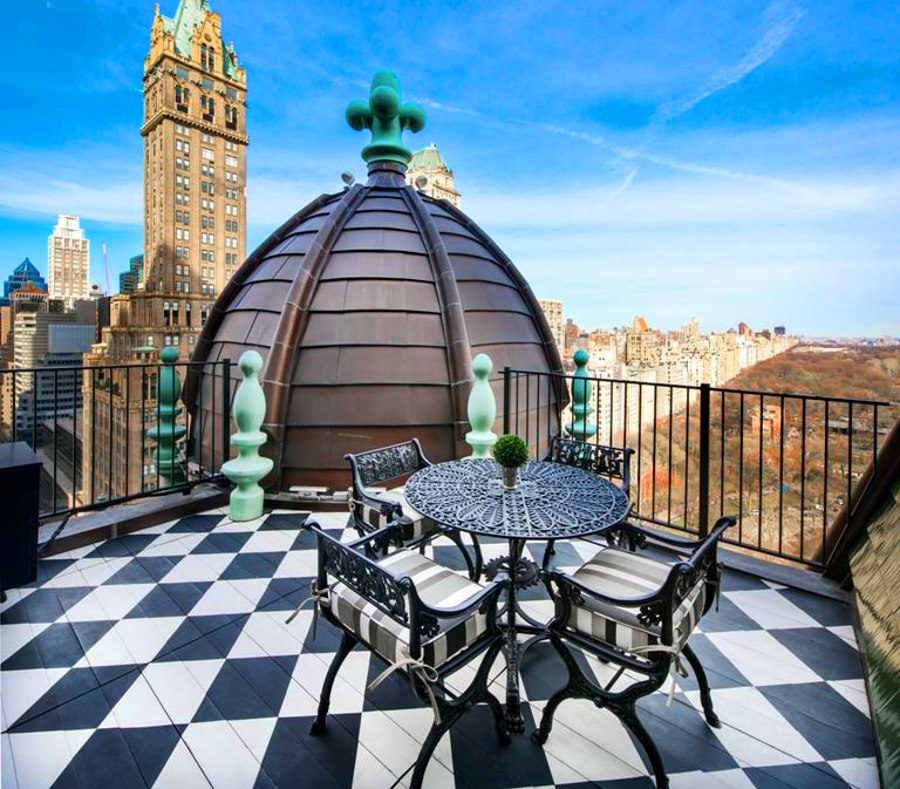 This terrace is small but the architecture of the building allows for a nice vintage look and this decor opportunity is not wasted.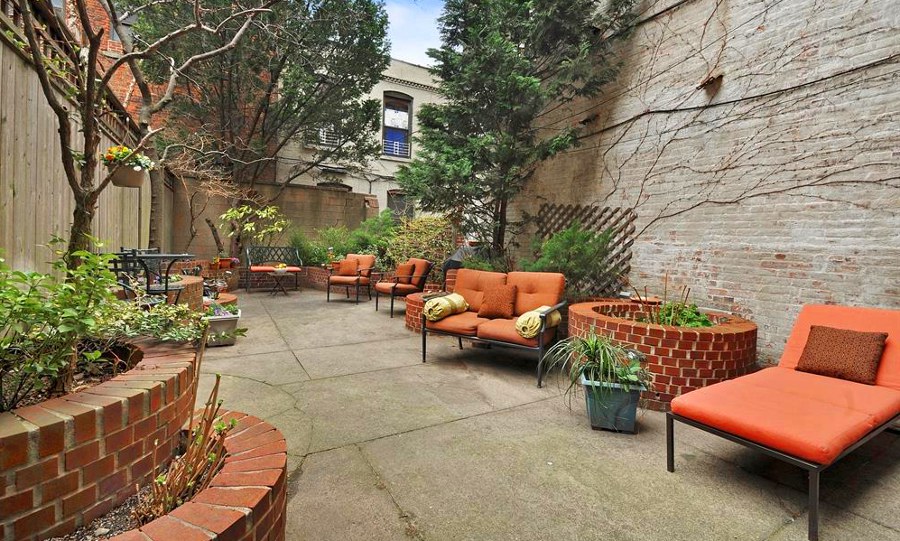 While this terrace does not enjoy fantastic views, the closed space allows for a nice little garden with trees. It looks like a nice place to escape to.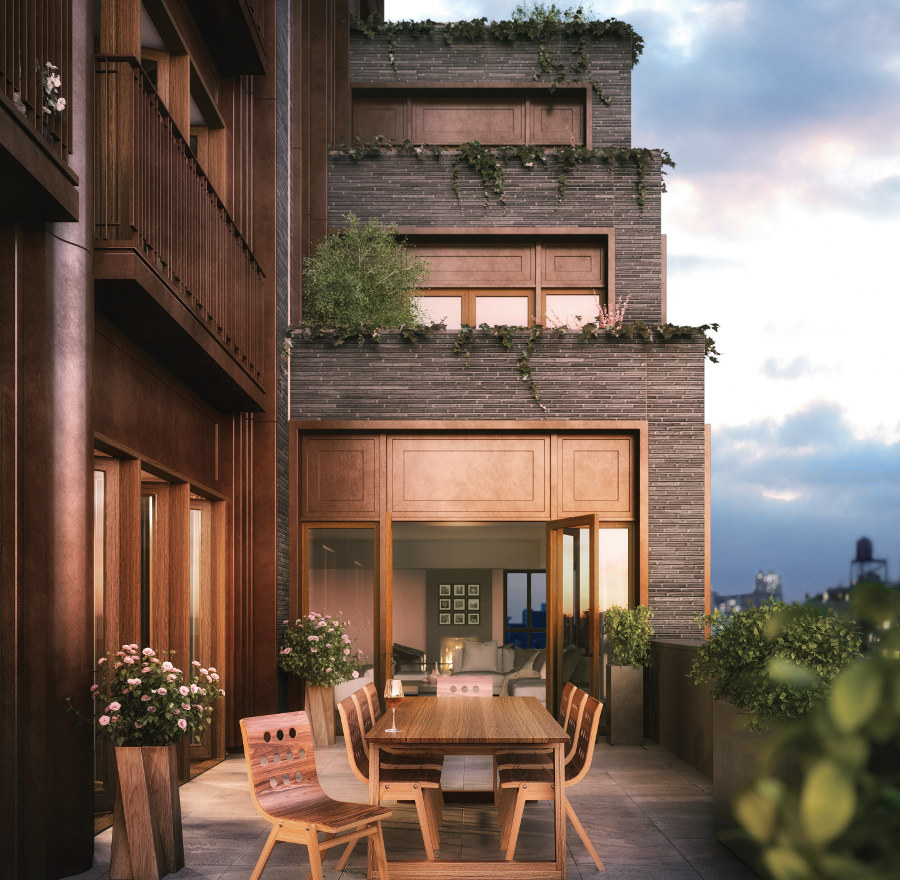 Spacious rooms open to a beautiful terrace. The plants create a very cozy feeling.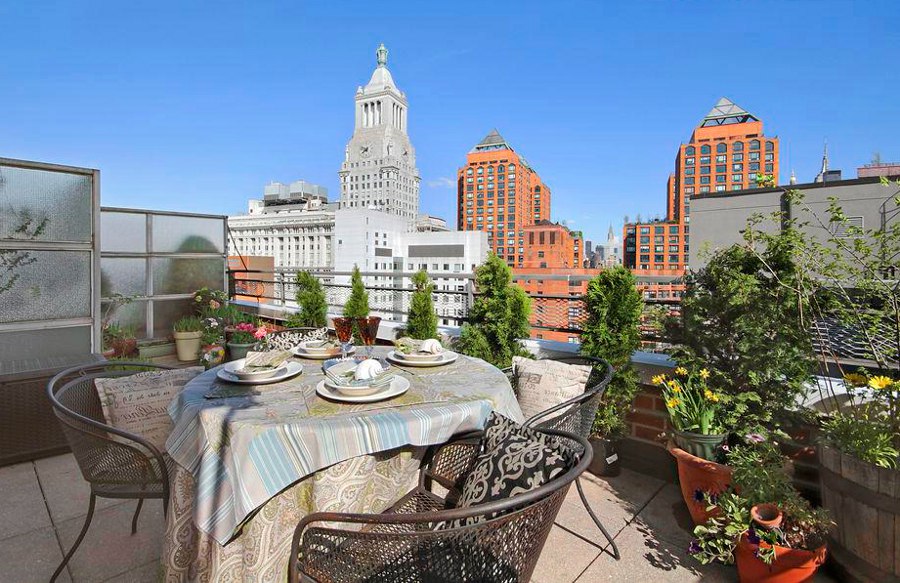 This terrace has one of the best views and the rather small space doesn't forbid to have a little garden and garden furniture for a nice dinner outside.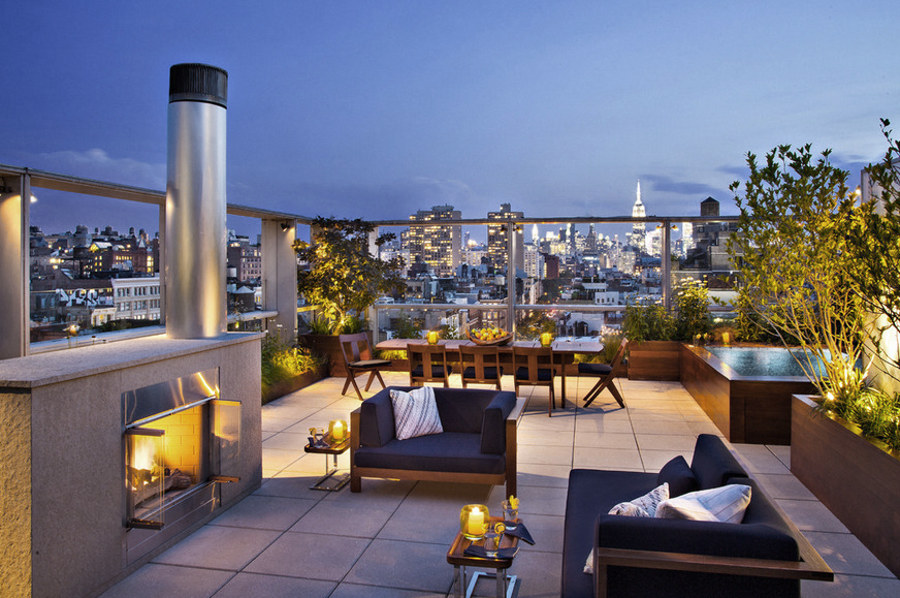 One of the most unique terraces not only has a fantastic view over the city but also a fireplace which combined with comfy furniture turns the terrace into a real living room.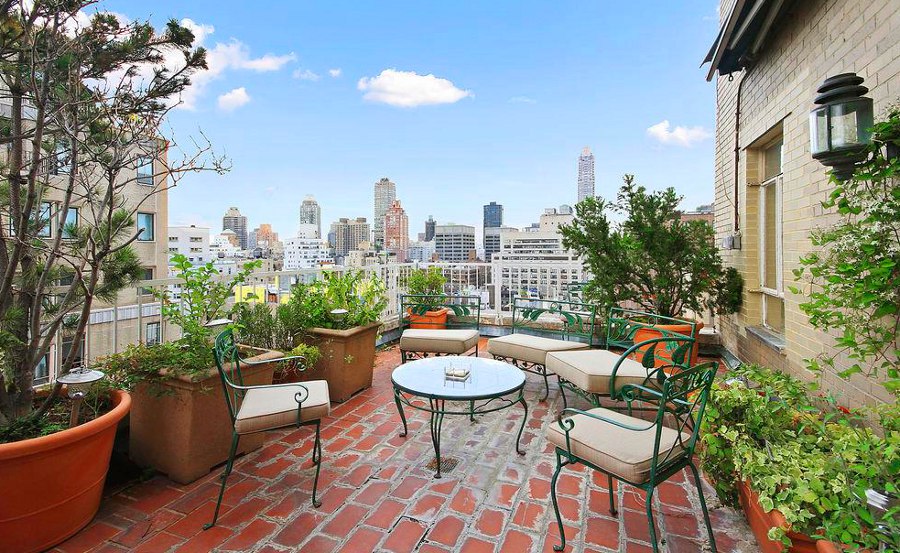 Fantastic view over the city and simple garden furniture can go a long way.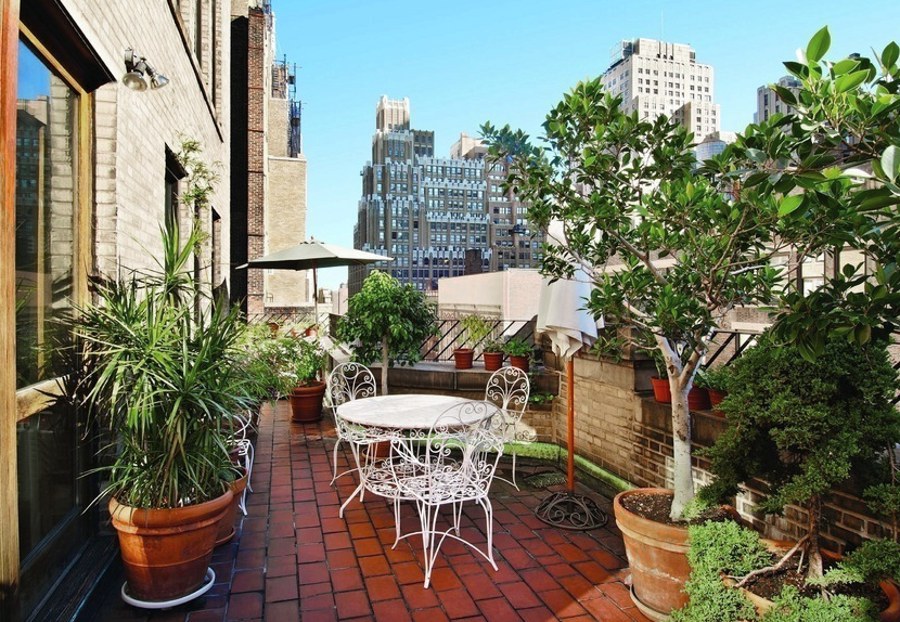 Exotic plants create a unique style when contrasted with the architecture of the city.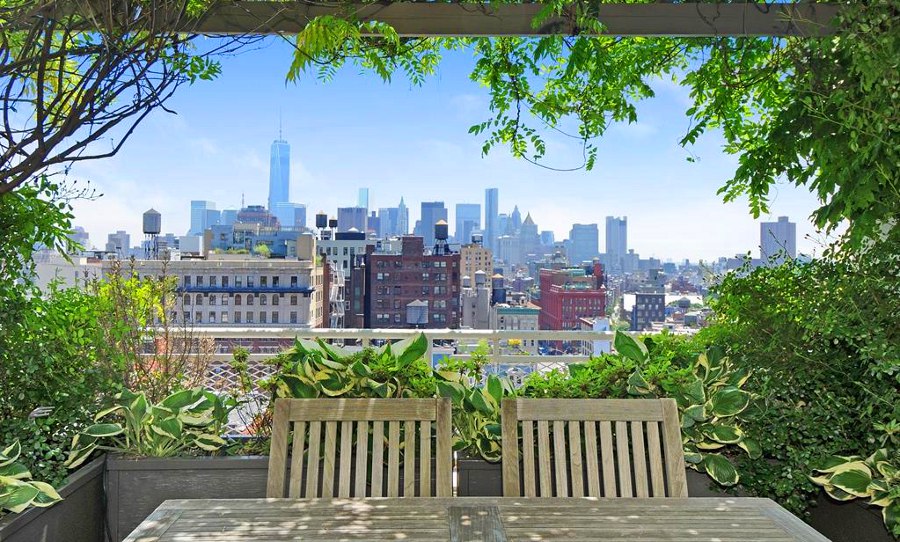 Very green and very cozy terrace with simple wooden garden furniture – absolutely charming.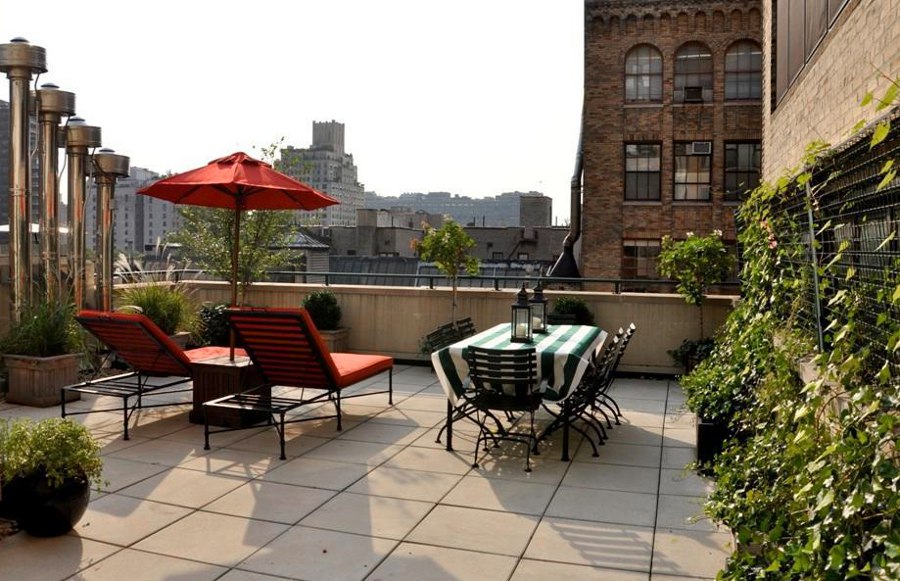 It's not easy to make a very urban style of the city work with the greenery of the garden without making it look like a post-apocalyptic city but it works in this terrace very well.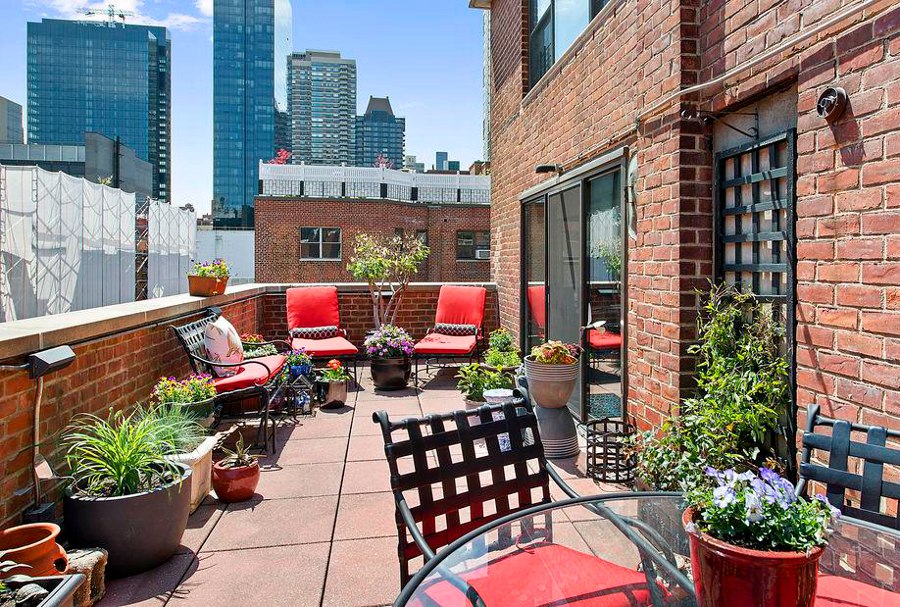 Simple always works and simply adding red garden furniture to a red brick exterior does wonders to create a comfy terrace decor.
This terrace looks very comfy and the decision to have cushions and throw pillows just begs you to sit down and have a drink in a nice evening.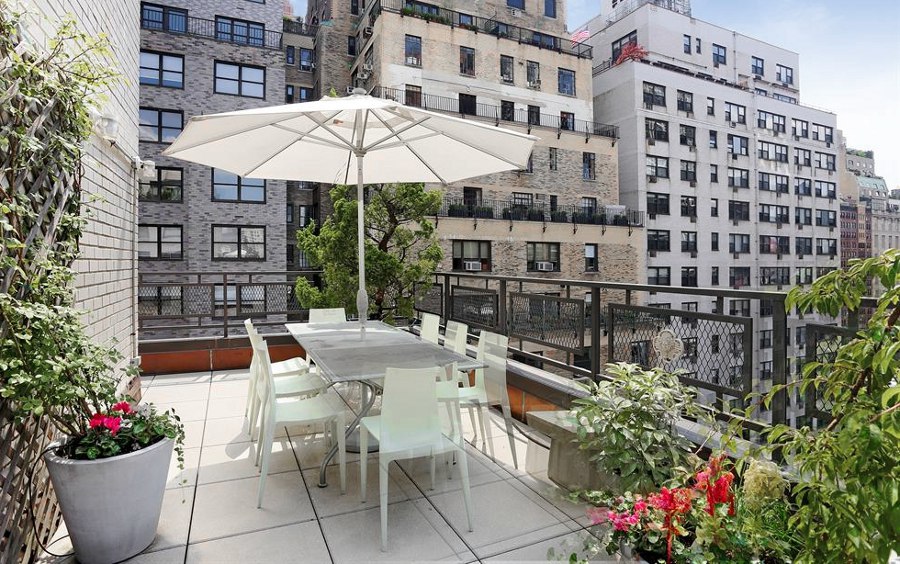 Who said cheap plastic furniture is not tasteful? It doesn't have to be expensive and the white furniture matches well with the dominant bright shades of grey of the city.
Continue reading: