Last updated on November 20, 2020
Some things in home decor go unnoticed, small things but you wouldn't believe the impact they can have. Take a good old dresser for example, most people take it for granted and few even think about this piece of furniture as an accent in their decor. Usually it's just something that blends in.
But add just a touch of creativity to it and you can have a remarkable design furniture at little cost and it makes a whole lot of difference without having to spend thousands on designer work.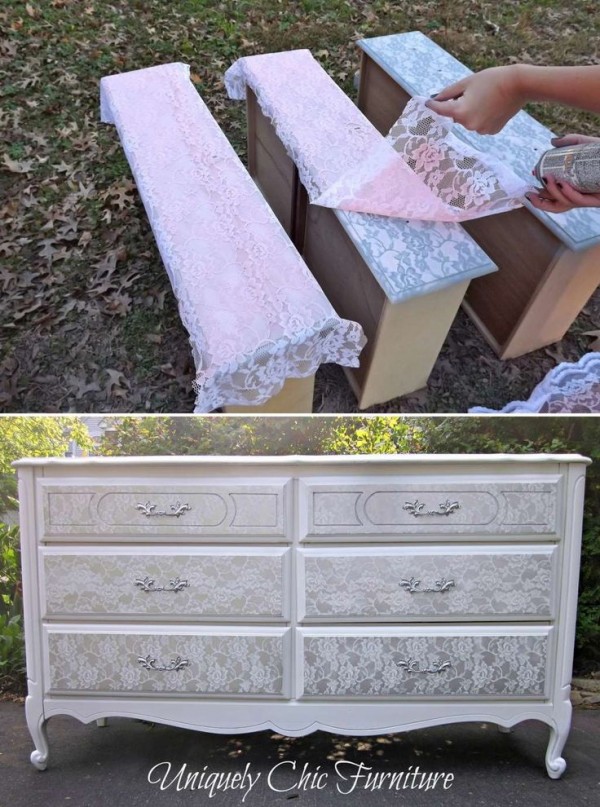 Apply spray paint over a lace to get a beautiful pattern. That's a design style you'd pay a lot for in designer furniture.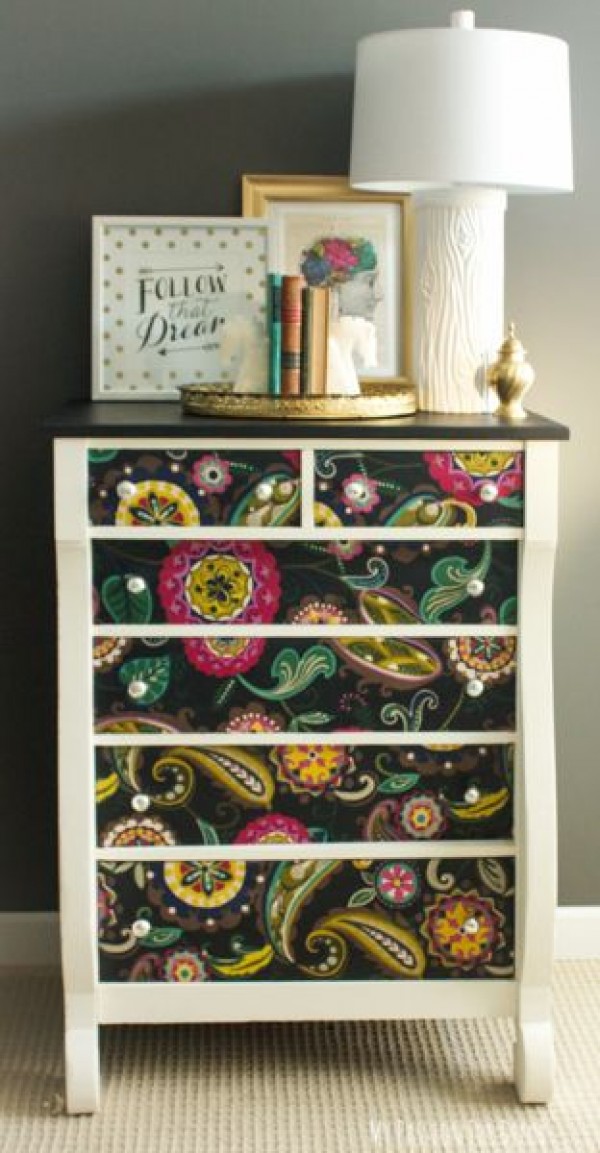 Cut wallpaper to the size of the drawers and glue them on for an instant creative accent.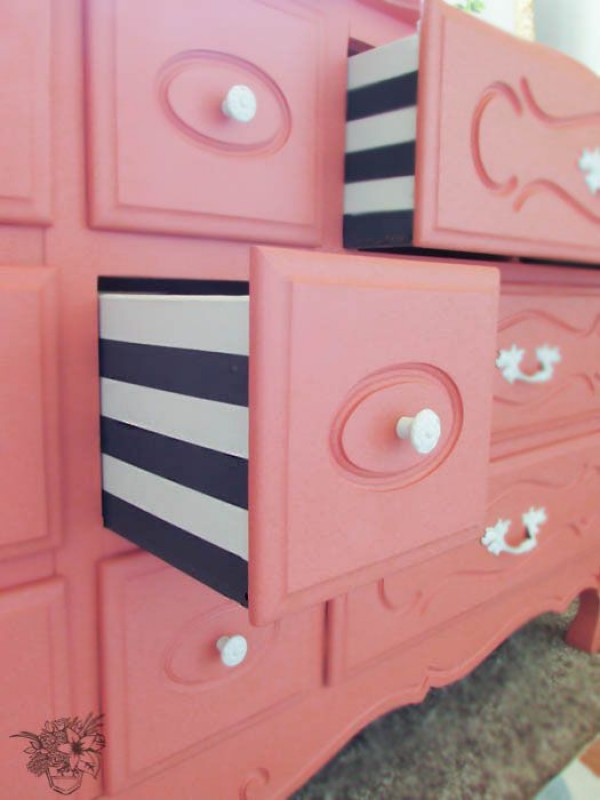 You can do the same to the sides of the drawers.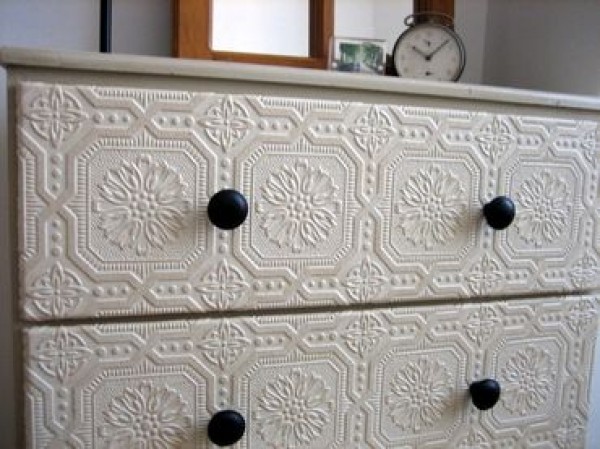 Add embossed wallpaper to the drawers to get this wonderful design pattern.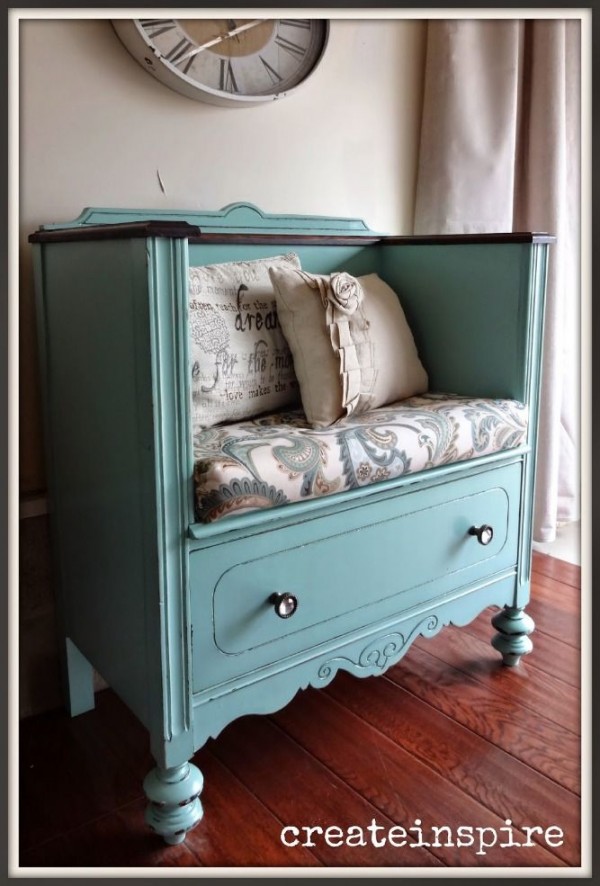 Take the top off and you can turn a dresser into a bench.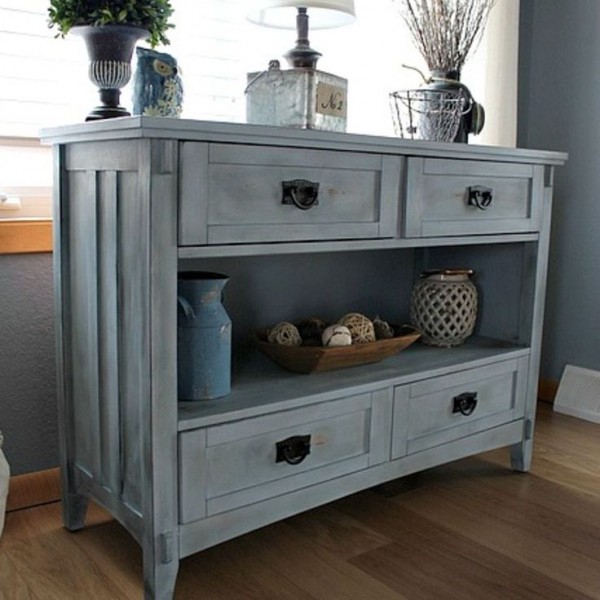 Chalk paint gives a cool washed out look.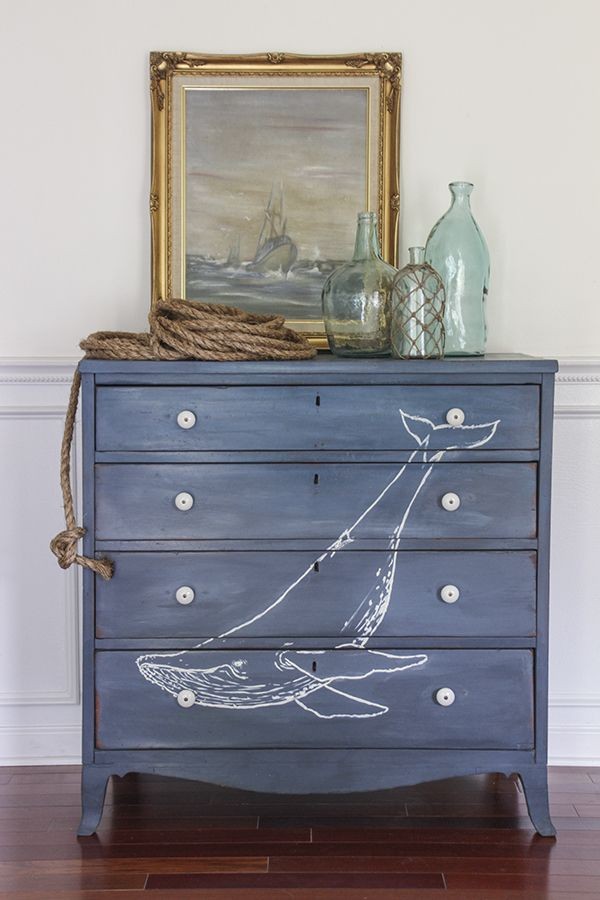 If you can draw, you can absolutely create art on the face of the dresser.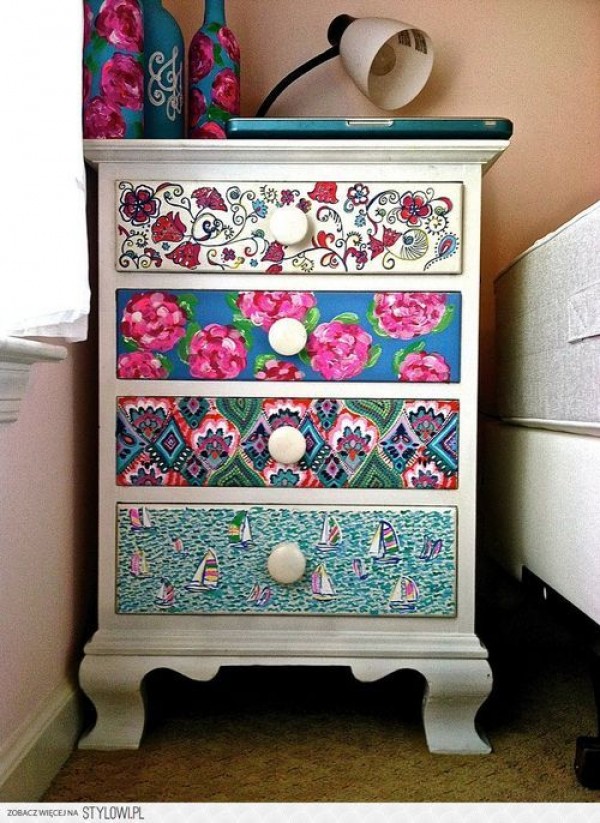 Mix and match patterns for a stronger accent.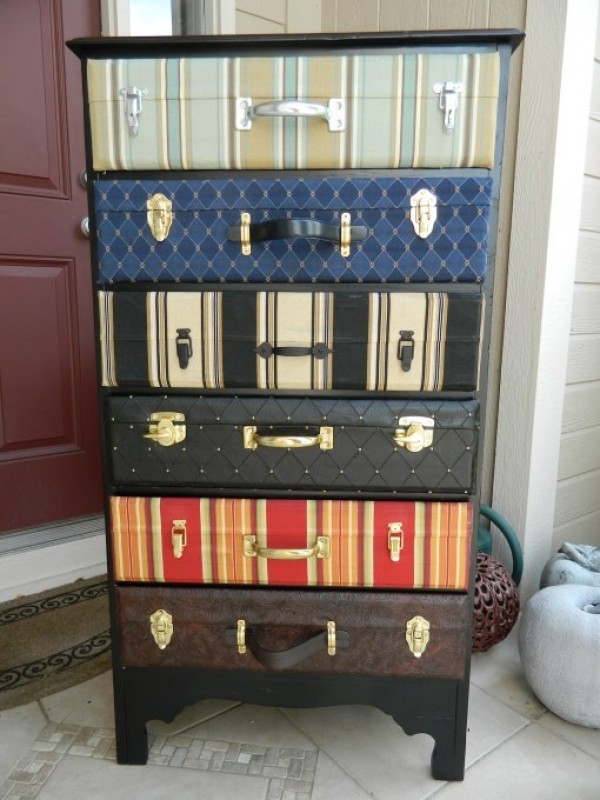 Old suitcases can make these awesome drawers.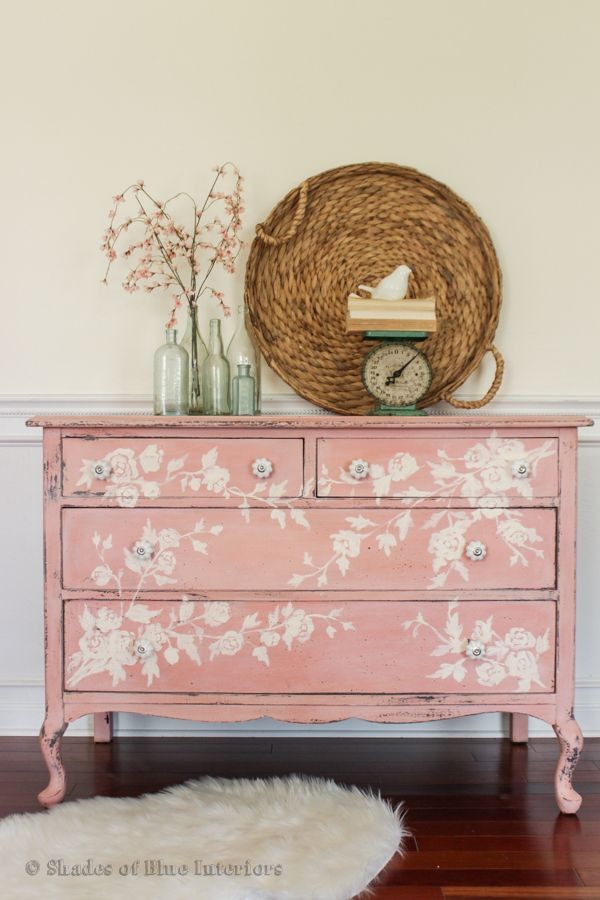 Improve the vintage look with painted on floral patterns.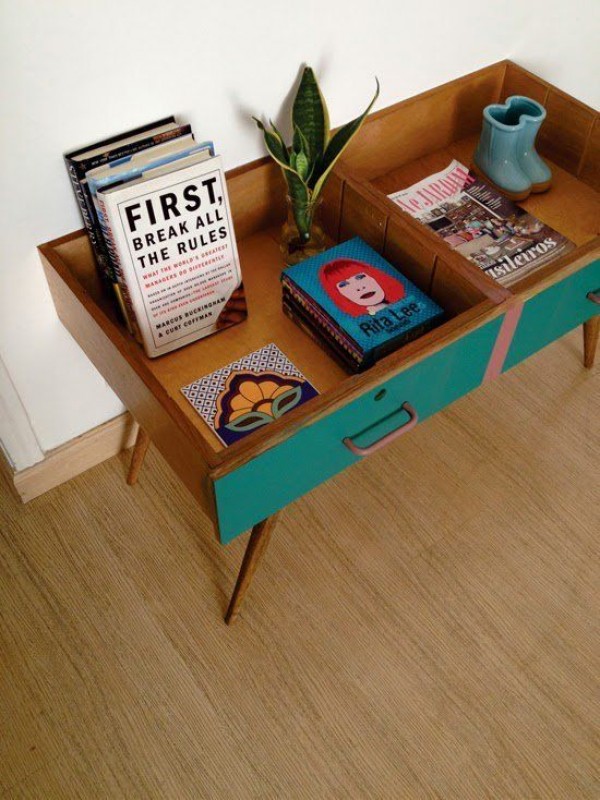 Removing the top to turn an old dresser into a table.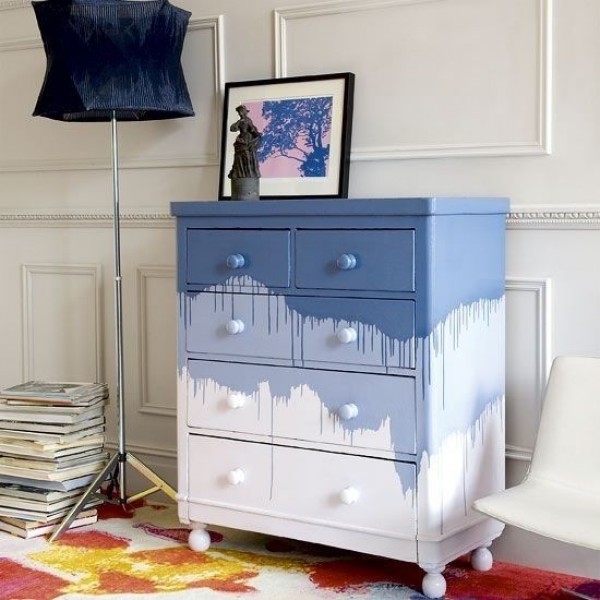 Paint ombre colors.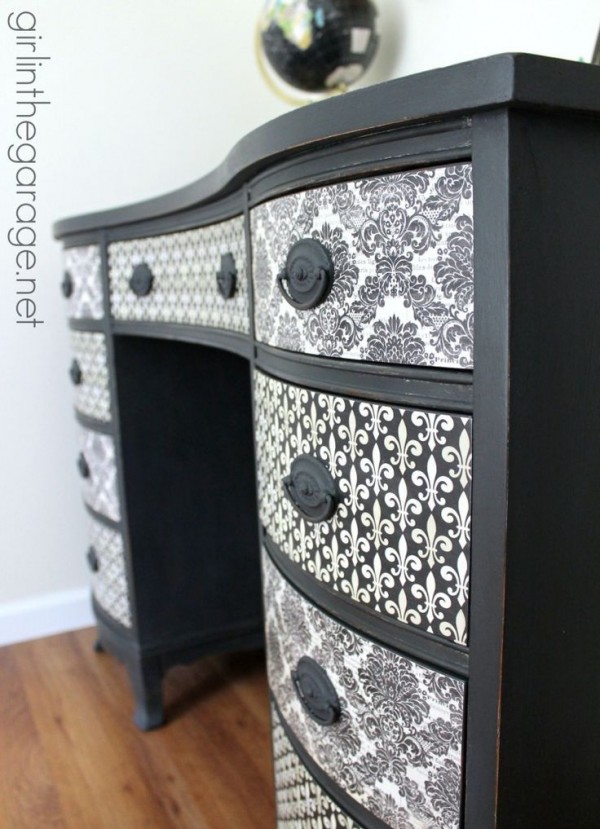 If you are going to do anything to your dresser at all, consider black and white wallpaper patterns because they make a plain simple piece of furniture into an expensive looking one so easily.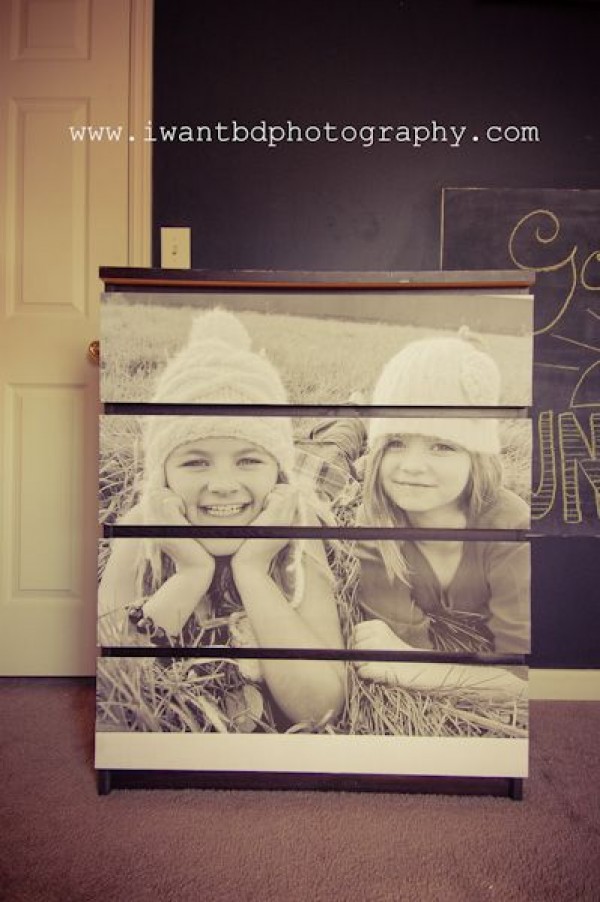 Make a big print of a photo to cut and glue it on the drawers.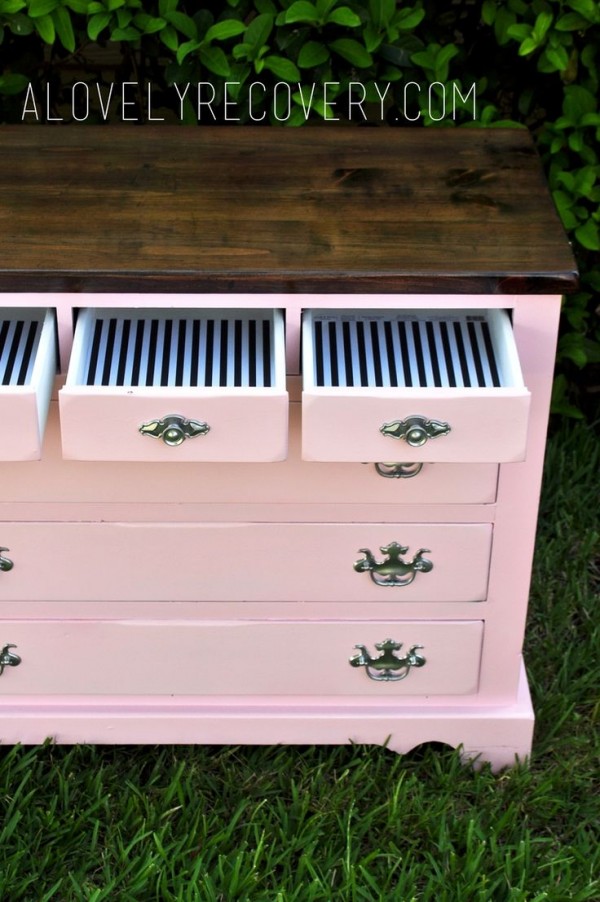 The inside drawer liners can be decorative too.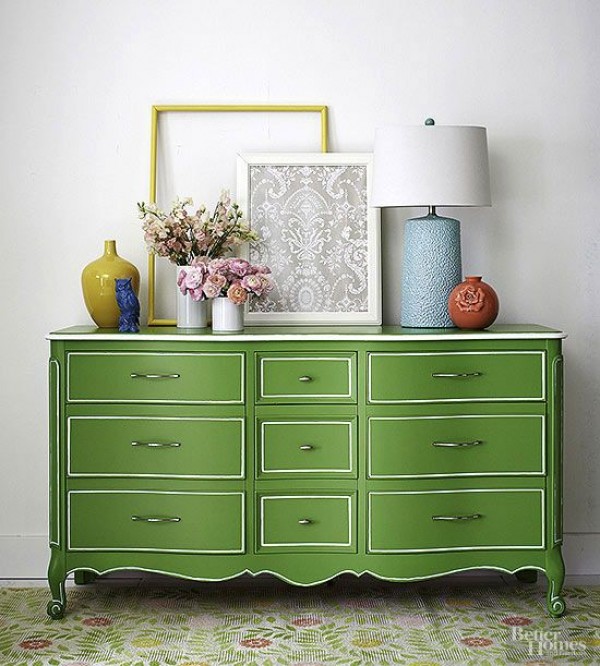 When painting a dresser, add an accent by painting the outline in a different color.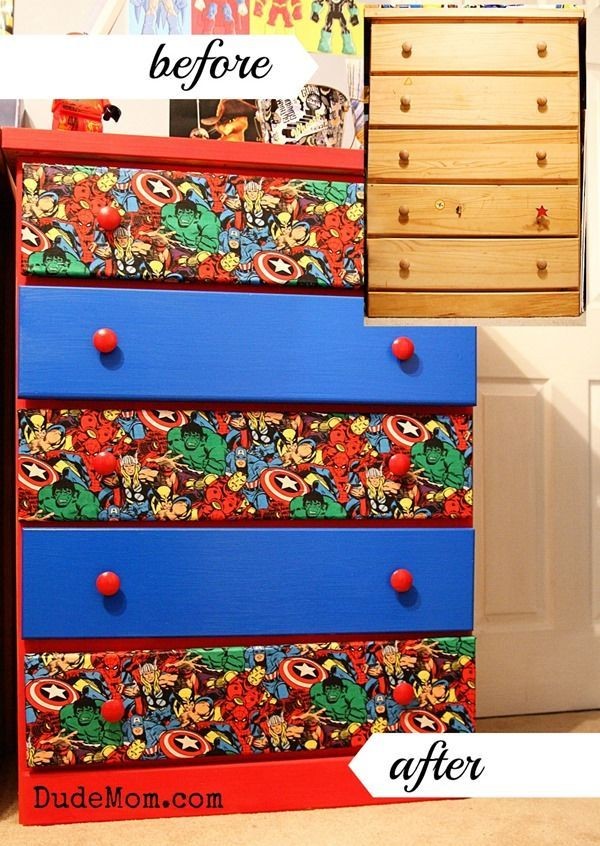 A wonderful idea for a dresser in a kids room is to add comic book stickers as well as mix and match the colors.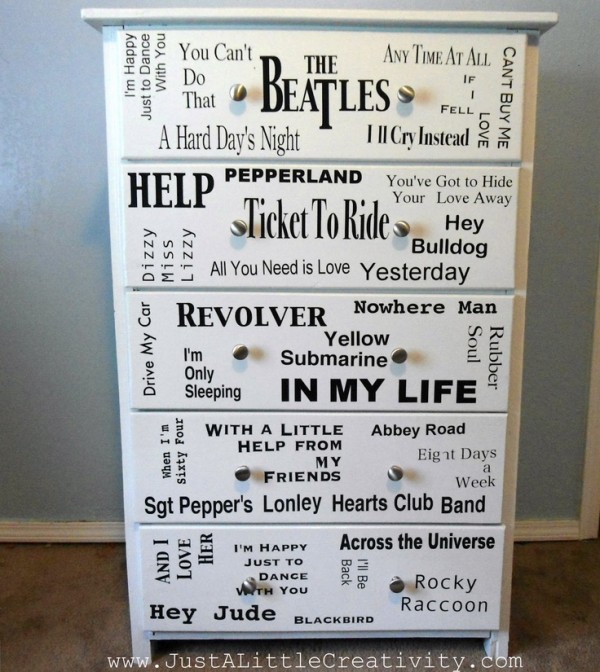 Decorate with words, simple sticker decals will do.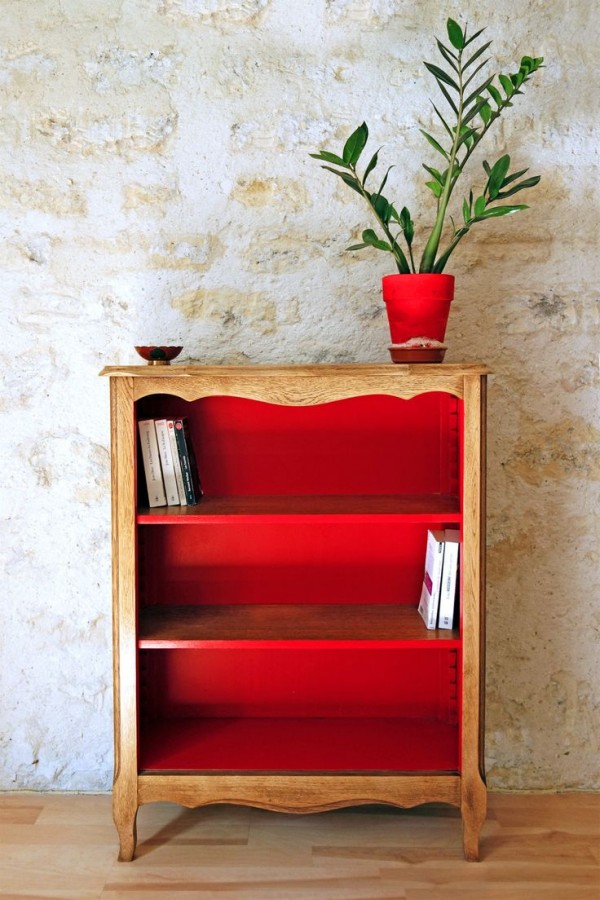 Remove the drawers and paint the inside with an accent color to turn it into a bookshelf.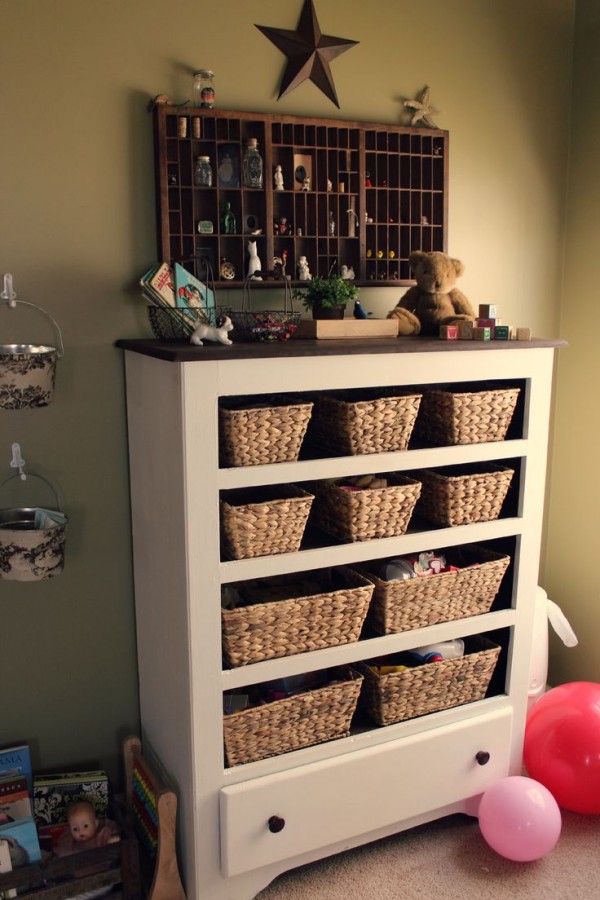 Or replace the drawers with baskets.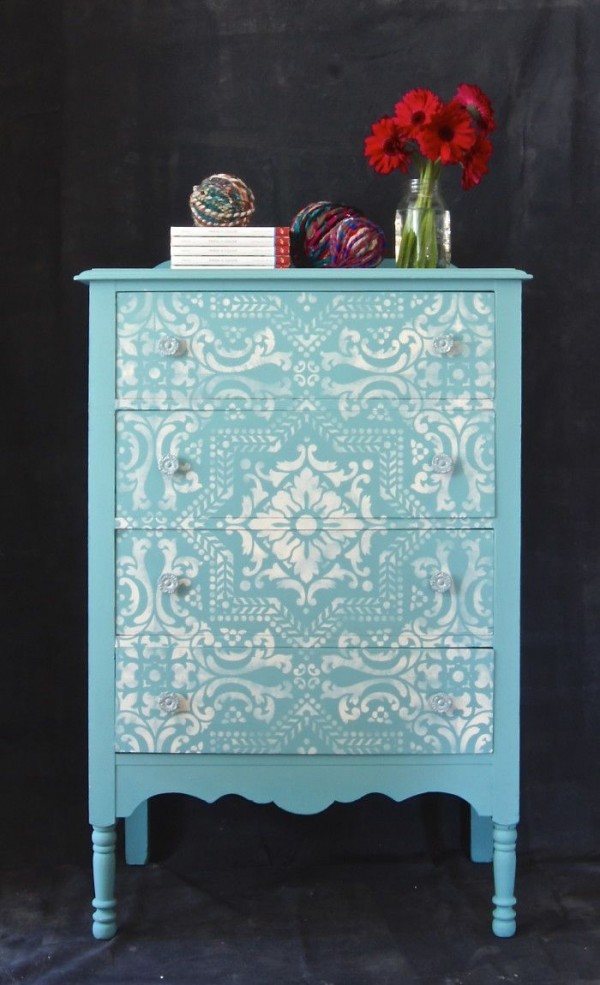 You can use stencils and spray paint to create a mosaic.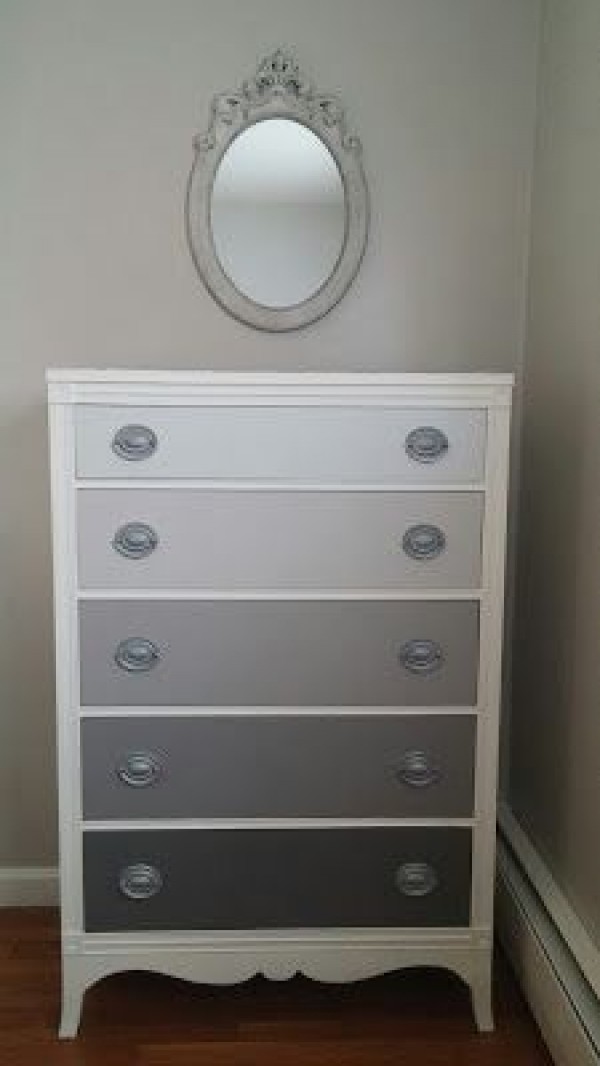 Paint the drawers in ombre colors.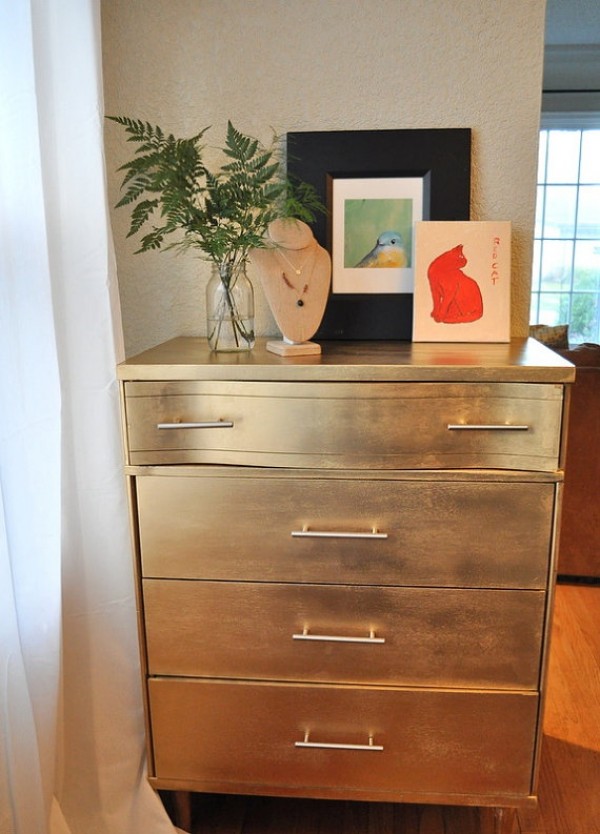 An easy big impact idea is to spray paint with gold.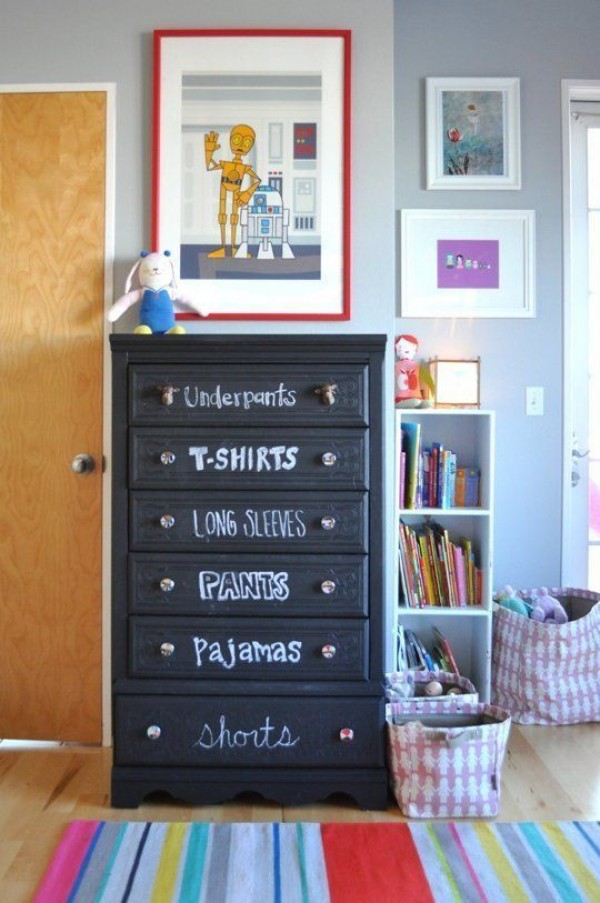 Add labels to your drawers.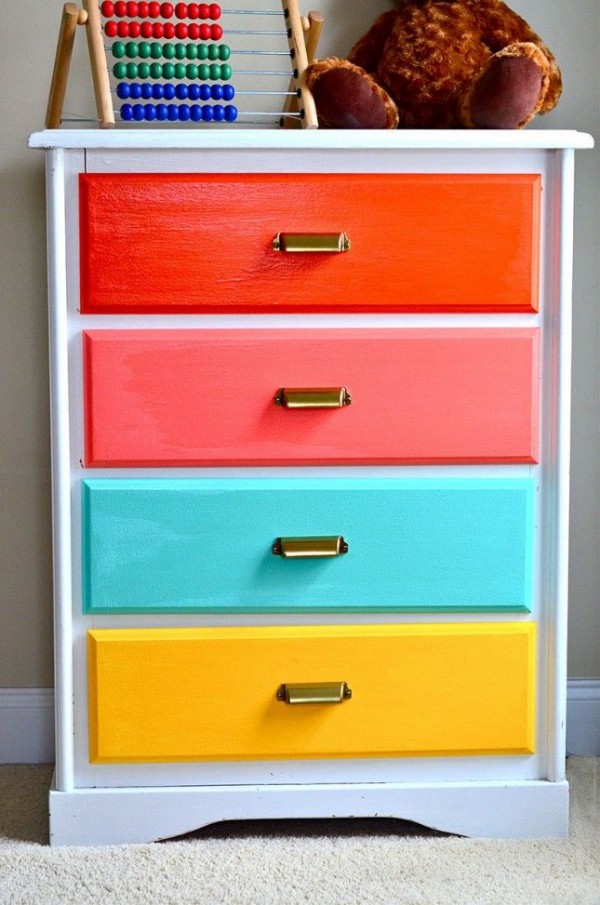 Finally, don't be afraid to experiment with color.
Continue reading: