Last updated on September 5, 2021
Your wardrobe can say a lot about you. Although wardrobes are more of a personal thing, you can freely design your wardrobe to look better according to your preference. However, designing your wardrobe isn't solely limited to its aesthetics.
For one, a wardrobe can contain a lot of outfits. A small wardrobe can't hold all those clothes, so you need to design your old one. Another thing is that wardrobes aren't limited to storing clothes. A closet can function as a safe space for your valuables. It can also be used to store your shoes and other personal belongings.
Whatever your purpose for your wardrobe is, you should design it with both function and aesthetics in mind. Here are some tips that can help you design your personal wardrobe:
What's Inside
Color Schemes
Painting your wardrobe is just one of the ways you can fully customize it. If you have a minimalist themed room, then you should stay away from bright, colorful designs and stick with neutral or solid colors.
Don't get it wrong, though, being a minimalist isn't limiting your choices to only black, white, or grey. You can absolutely pick pink, orange, purple or whatever color you want, as long as it matches your room and if it's not complicated, design-wise.
If you want your wardrobe to stick out, then you can choose a color that's entirely different from your room. You can also add in patterns that'll compliment your room. With the insides, it's your choice if you want to go for it. Most minimalists often paint the interiors of their wardrobes to match the theme they want.
Adding Compartments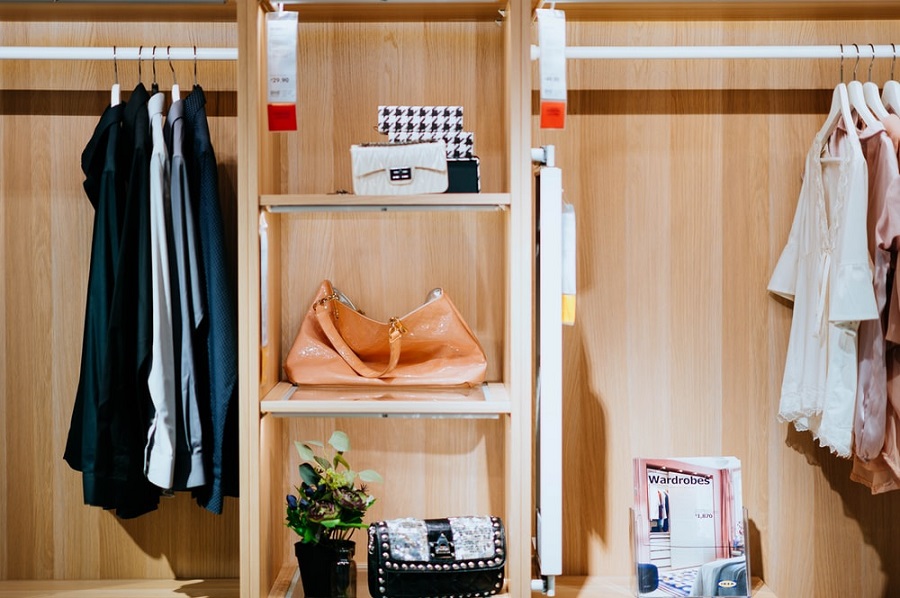 As mentioned earlier, designing a wardrobe should always include both aesthetics and functionality. In the case of a small closet, you can certainly add compartments inside that can become alternative spaces where you can store your clothes.
For example, if you're having trouble fitting your shirts along with your suits and slacks, you can put dividers below them. These dividers don't need to have drawers; they can just be spaces where you can put folded shirts and other apparel for that matter.
You can also add a movable compartment for your shoes. For convenience, you can attach drawer slides on the insides of the cabinet and attach the compartment so you can easily slide it in and out when choosing what shoes to wear. The flat surface or top of the compartment can also act as a space to put folded clothes on.
Security Features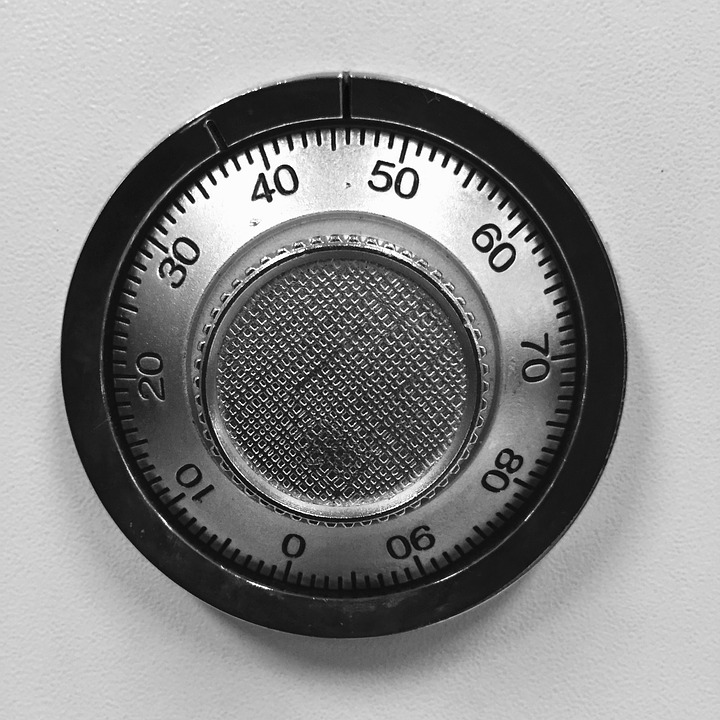 Not only can your wardrobe contain your clothes, but it can also act as a safety vault for all your valuables. Adding a lock and other safety features to your closet is excellent if you have valuable jewelry, possess family heirlooms, or if you just want your valuables to be safe.
If your wardrobe still has some free space, you can include a small safe that'll act as the compartment for storing all your valuables. Just tuck it away in a corner that's hard to notice. If you want to be more discreet, though, you can certainly add secret compartments inside your wardrobe to further add another layer of security for your valuables.
Walk-in Closets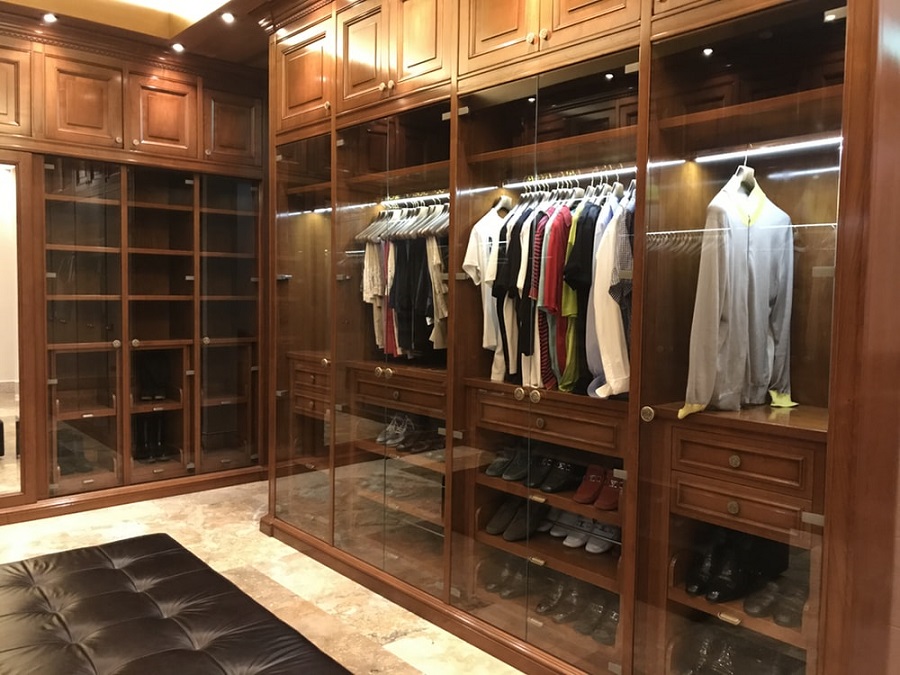 For those who have the budget and space, you can certainly upgrade your small wardrobe into a fully functional walk-in closet. Walk-in closets are large, almost room-like wardrobes that contain several other cabinets. Some walk-in closets have a full body mirror so you can try out outfits while inside.
For walk-in closets, make sure that the floor is carpeted and there's proper ventilation inside. You wouldn't want to change clothes in such a hot environment. Ottomans are great additions inside your closet. Ottomans can function as a fashionable seat. Since ottomans have storage spaces within them, you can use that extra space for storing other items you might have.
Takeaway
Wardrobes are personal things inside your bedroom. These pieces of furniture help you store your clothes and other valuables. It wouldn't hurt to design your wardrobe, so it'll be more personal for you. The tips mentioned above are perfect ways to design your very own wardrobe.
Continue reading: