Last updated on September 5, 2021
With the former night stand moved and just a tiny sliver of space on each side of the bed, I had to get a little creative. I had another bar stool that was not only free to me, but fit perfectly between the bed and the wall. To start, I gave the stool a couple of coats of yellow spray paint. I wanted a fun, bright color that would pop against the blue-green walls.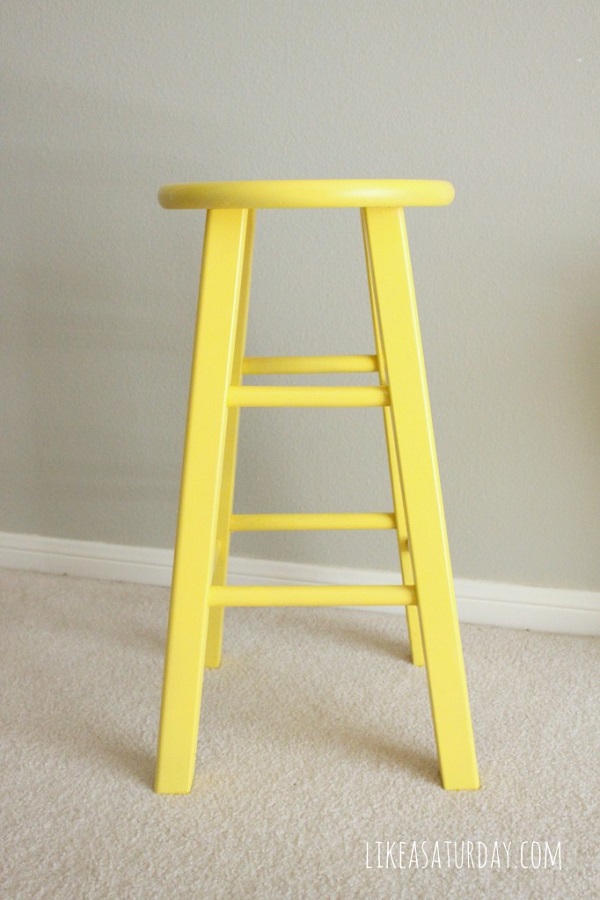 Is that not the happiest, cheeriest color you've ever seen? While this bar stool turned table was already wonderful as is, I still wanted to be even more functional. Enter: sisal.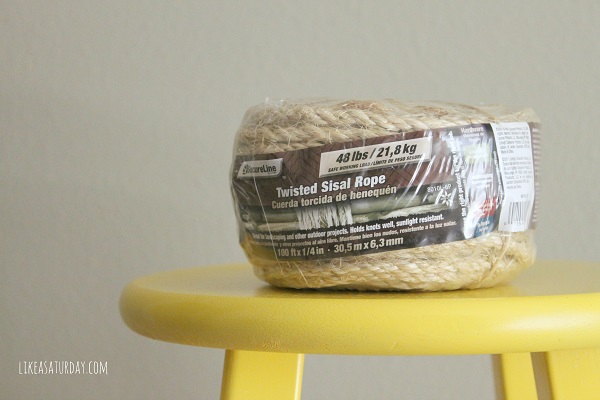 Sisal may be one of the most useful tools out there. I created shelves by hot glueing and wrapping the rope tightly around the rungs of the stool.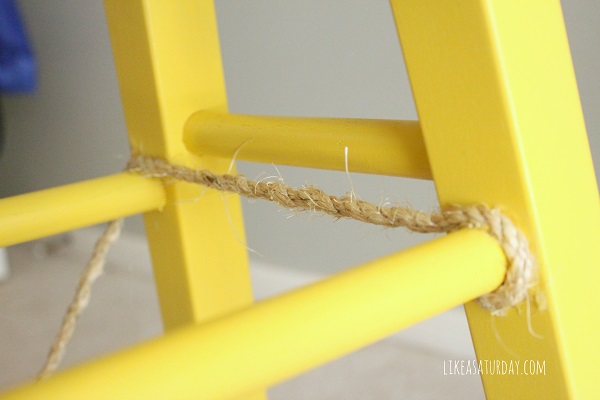 While wrapping the rope, I would stop periodically to add a dab of glue. I made sure it was all very tight and secure so that it wouldn't budge. I'm really happy with how it turned out!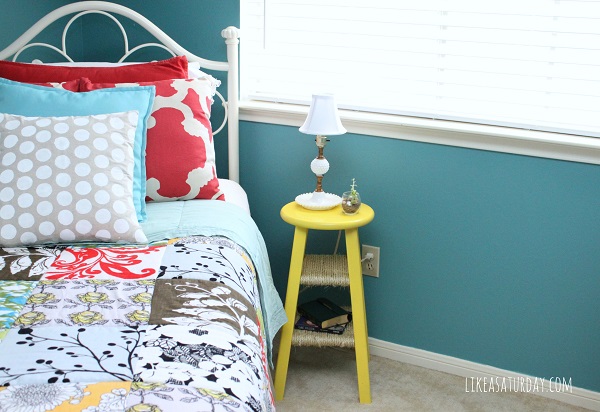 The yellow is such a fun pop of color, and goes so well with the quilt. My small milk glass lamp fits perfectly on top (and check out that mini terrarium! Jack and the bean stalk, I tell ya.)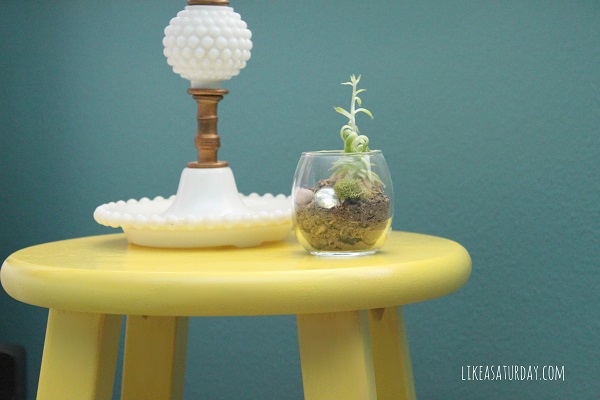 I love the great texture and warmth that the sisal brings to the space. Those shelves are perfect for keeping a couple of books, or setting your phone and watch at night.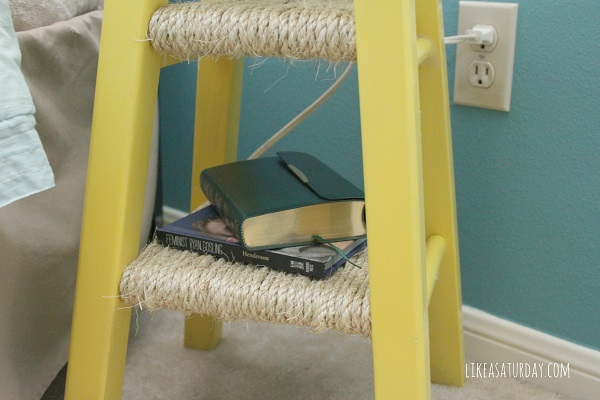 With the rearranged furniture and a couple of fun touches, the guest room is feeling much more welcoming…and I feel much happier walking past this room and seeing cheery colors instead the side of a big dresser. All this room needs is a set of drapes, and a couple updates to the existing furniture and we're all set!
Source: This article was first published on likeasaturday.com, but since that website is no longer available we have republished this article to save this wonderful tutorial.
Continue reading: