Last updated on June 26, 2022
As an avid DIYer you might take on an occasional project now and then. Accidents happen and you may inadvertently cause damage. But does home insurance cover that? Here's what you need to know.
If recent events have taught us anything, it's that your home is your sanctuary, and you should try to keep it as comfortable and snug as possible.
Creating your ideal space takes a lot of hard work and commitment, as well as money. Renovations to your home can cost an extraordinary amount of money, and it can take a lot of time and research to find a reliable contractor to do the work for you.
Undertaking work in your own home can be a great way to cut down on the renovation costs. It can also save you the effort of searching for a trustworthy contractor.
However, if you cause damage to your home by accident, or make a mistake, then you need to make sure that you're protected. Your home insurance policy might cover you for natural disasters and other issues, but how do you know if your home insurance covers you for DIY renovations?
Our homes are often the costliest purchase we'll ever make, so it's crucial that we protect them and everything inside them with the appropriate home insurance policies. And if you're a homeowner who enjoys completing a bit of DIY, then you need to make sure your policy will cover you in case anything goes wrong.
Keep reading below to find out more about whether your policy covers you for the work you want to complete.
What's Inside
Is DIY Covered on Your Home Insurance Policy?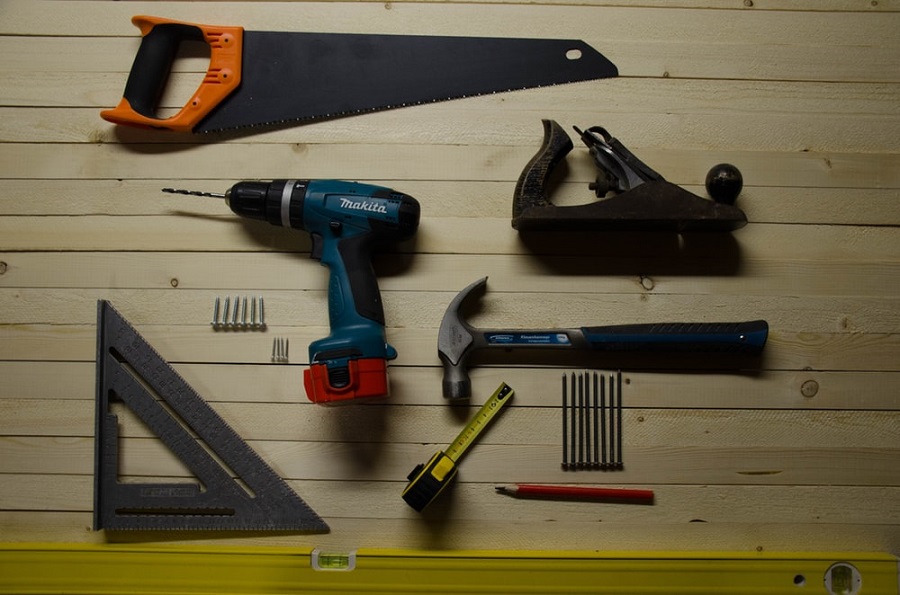 Most people are under the impression that the work they complete in their home will be included in their home insurance policy. However, it's always best to check your policy carefully before undertaking any work. If you are still unsure after checking your current policy, then it's a great idea to get in contact with the policy provider who will be able to advise you a bit more.
If your home insurance policy is due for renewal, then why not use a comparison site to search for a new policy? You should always check the policy documents properly before choosing one that suits your needs.
Most basic building insurances offer cover for the building blocks of your property like the bricks and mortar as well as any permanent fixings like kitchen or bathroom units. Some policies also offer you accidental damage cover as standard, which may mean that your DIY projects are covered, but it's important to remember that not all policies offer this. You also need to remember to purchase both home and contents cover to make sure your property and possessions are covered.
The majority of standard contents insurance policies are unlikely to pay out if your possessions are damaged during a DIY accident. These policies are provided to cover your belongings in the case of theft or fire. In most cases, standard policies won't cover you for DIY mishaps.
DIY and Accidental Damage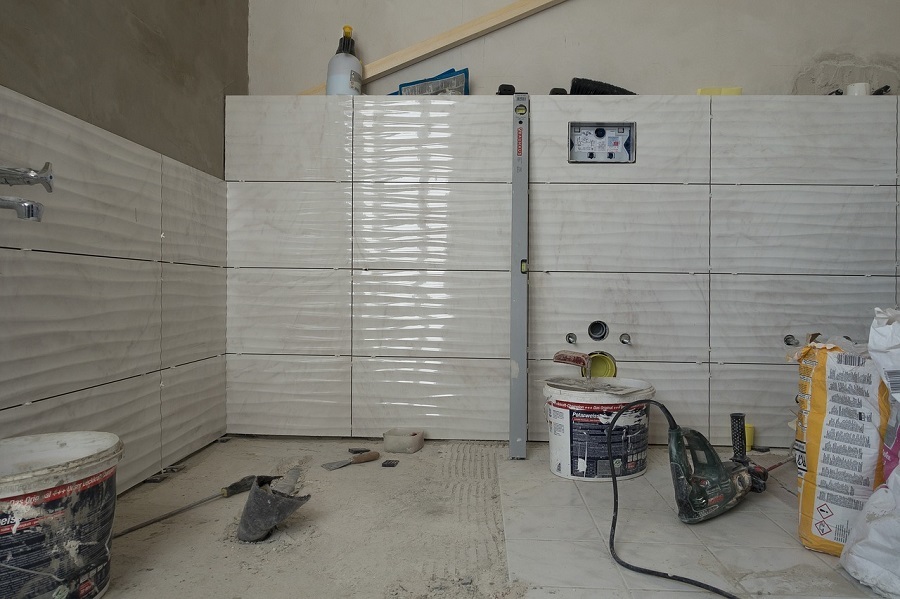 As mentioned above, most standard policies won't cover you in the event of a DIY mishap, however, some policies offer accidental damage cover which may help you in some circumstances.
Accidental damage cover includes unintentional damage caused to the property by people who live there e.g. if someone if your household accidentally drills through a pipe. Remember, you should never undertake gas, electrical, or plumbing work in your home – you should hire a professional to complete this type of work for you.
Limit Your Chances Of Damage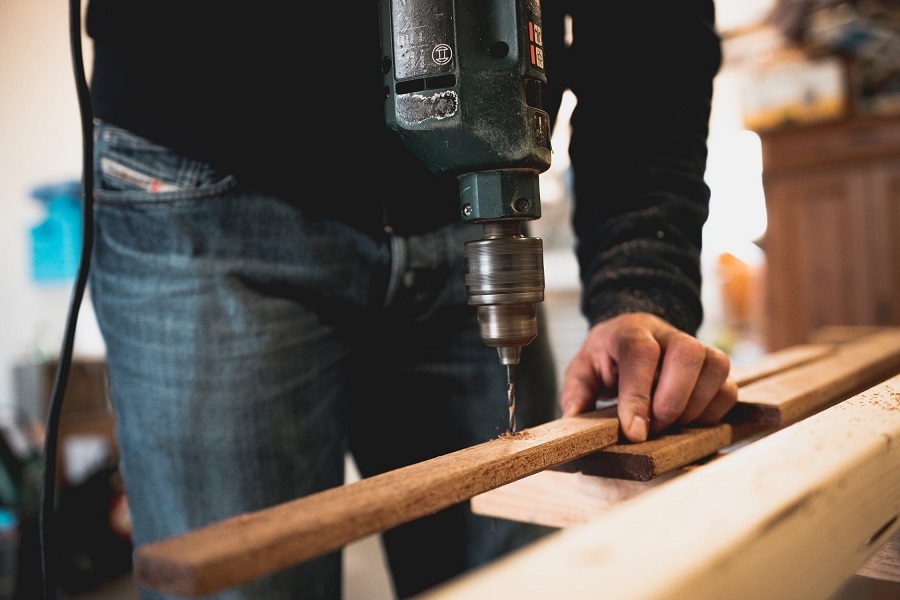 Before you start any project, you should try to limit the chances of a mistake. It's impossible to completely eliminate any chance an accident occurring, but you can reduce the chances by watching video tutorials, reading DIY blogs and checking that you have everything you need ready before you start.
Measure everything twice, to make sure that you have the right sizes and don't damage your home by trying to use the wrong size tool or fixture. You should also read all of the instructions on any products that you're using, so that you know that you're using them correctly and for the right purpose.
If you doubt your abilities, then it might be best to consult with an expert or ask for support from a more experienced friend or relative. It's better to be safe than sorry, especially when it comes to your home. Even a small mistake could lead to a costly bill, so double-check everything before you start your DIY home renovation project.
Building Work and Your Home Insurance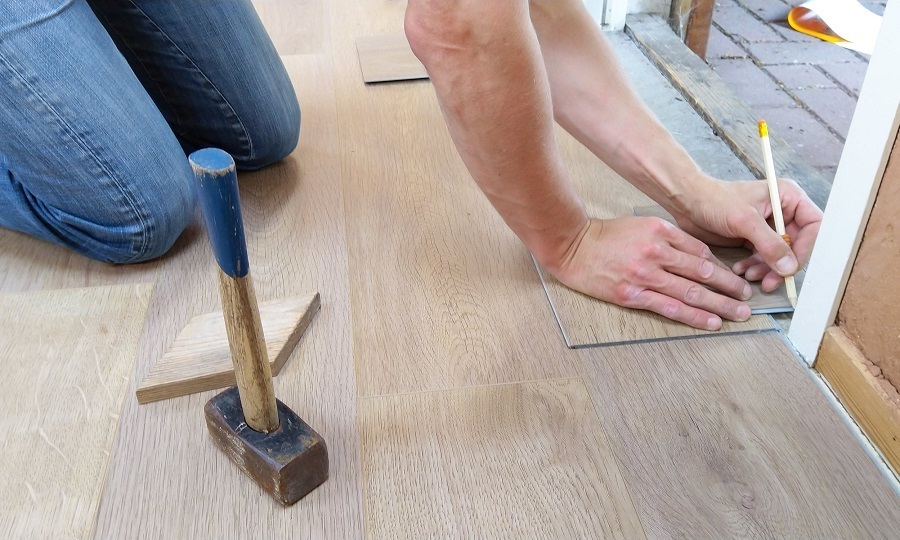 In most cases, minor changes to your property like redecorating will not impact your insurance policy, however, it's a good idea to take out accidental damage cover just in case an accident occurs.
If you're thinking of having major structural work completed, then you will need to inform your insurance company. Most standard policies will not cover your property or the belongings while major renovation work is taking place. As such, taking out specialist cover is a brilliant idea in these circumstances so that you can ensure that you're definitely covered no matter what happens.
As well as making sure your renovations are covered, you also need to inform your provider about any changes, as they might affect the value of your home. As such, you might find that your insurance policy will need to cover more, and the cost could increase as a result. Make sure that you're honest and transparent with your home insurance provider, so that you can be sure that they'll cover you if a disaster does strike.
DIY and building work can be a brilliant way to add money to your property if done well. However, you need to make sure that your home insurance policy covers you just in case the worst happens. Inform your provider and take out additional insurance if necessary. 
At the end of the day, every home insurance policy is different, so you need to make sure that yours covers you for everything you need. If your home insurance policy isn't giving you the coverage that you require, then consider seeking out a new one.
Continue reading: