Last updated on October 4, 2023
With summer just around the corner, it's time to look into improving your outdoor space. These garden decorating tips will inspire you to roll your sleeves up. Read on!
Marvelous gardens appeal to our senses. The immense diversity of design combinations, colors, fragrance, and sounds from birds and insects leave no one indifferent. After a freezing, harsh winter, there's nothing more satisfying than spectating flowers and greenery blossom in your garden. As the saying goes: April showers bring May flowers, and now that spring is here – it's the perfect time to step up your gardening game and make something astonishing out of your garden.
The outdoor area of your property is an extension of your home, which is why you should always strive to make it look picture-perfect. It makes no difference whether it's a small garden, a long and narrow one, cottage garden or courtyard, you should always look up to your it with proper care and love. Think about the garden's access and what do you really want to use it for – planting and growing flowers and vegs, sunbathing, or simply sitting down to enjoy a cup of tea on a sunny afternoon. It's time to think about getting rid of old furniture and flower pots that have seen better days and what new flowers and plants will look fantastic in your new-look garden.
Stay curious and go for a drive around your neighborhood to take notice of the gardens that catch your eye. Be observant and always take notice of things you like in other people's gardens and backyards. In any case, we've compiled some awesome garden ideas to help you transform your favorite place of your property and boost its value at the same time.
What's Inside
Get Your Lawn Into Decent Shape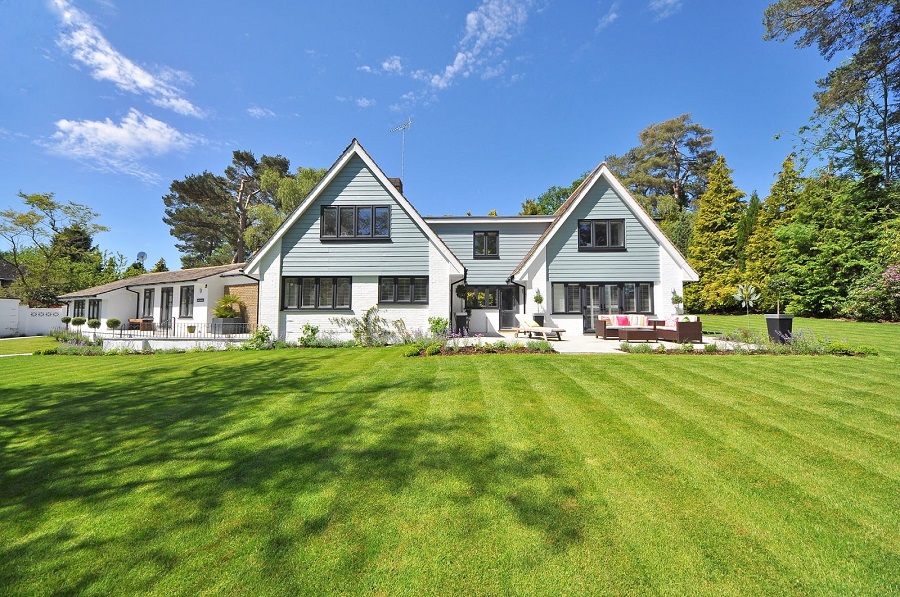 Take your time and look out of your window at your garden. The biggest shape you'll probably see is your lawn. If it's in good, strong shape it will set the entire garden look pretty good. Yet, many home lawns get to the stage where even with the best maintenance and upkeep they struggle to thrive and look like they are supposed to. It's a pretty common scenario that the lawn type is either not right, the ground preparation and soil was poor in the beginning or shade and wear. Also, the older the lawn gets – the drainage issues become more and more problematic. If the situation's got to the point-of-no-return, maybe it's for the best to start thinking about replacing your old turf with a new one.
In the majority of cases, replacing your old lawn is a great opportunity to get some other basics right at the same time. While consulting with a lawn expert, look at the levels and falls, trees, and shrubs you may wish to replace, and address any drainage issues with your garden. With average returfing garden lawn costs varying between £650-£750 for 50 square meter garden, it's considered to be one of the better cost-effective updates you can do with your green area. Plus, the job on average will take around 2-3 days to be complete depending on the size of the garden any issues preparing the ground.
Add Some Trees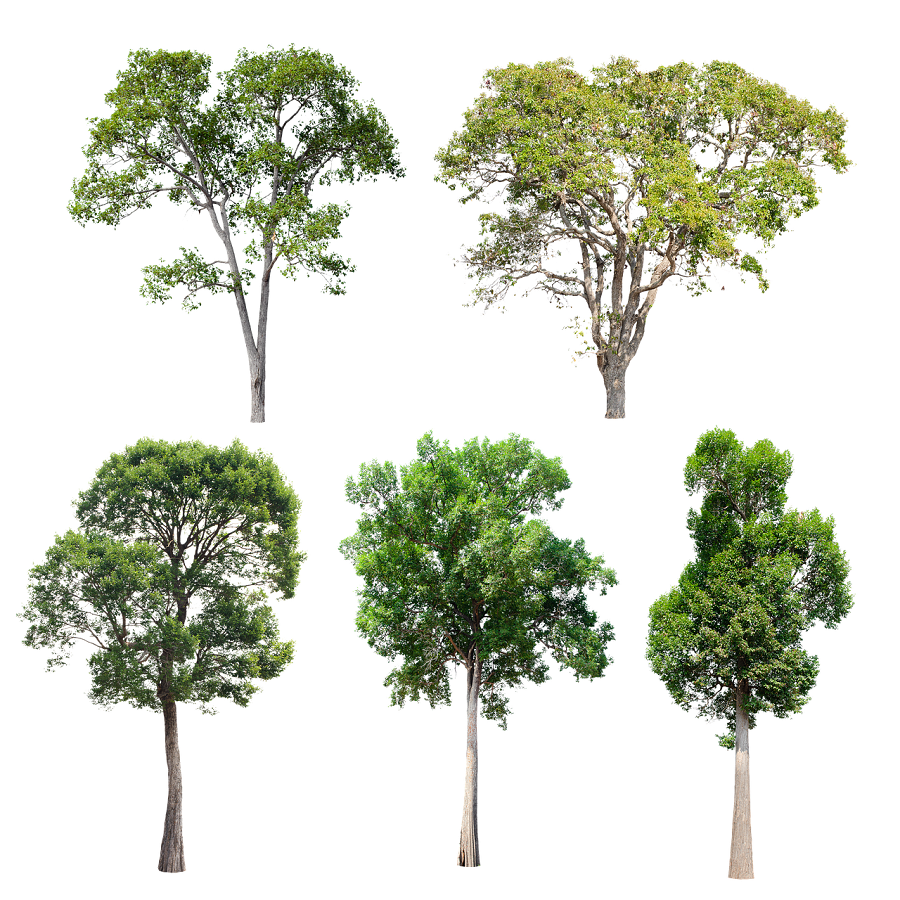 If you already have some mature trees in your garden, then you have a great starting point for building a scheme with your garden. Trees block the glare of the sun and can also be used as an anchor for shade sails, hanging decorations, a hanging chair, or pendant lights. They might also screen an unattractive view or help to filter noise and air pollution if you happen to live near a busy road. Of course, they benefit nature significantly, providing the much-needed pollen for insects and shelter for birds all while converting air-borne carbon dioxide into oxygen.
No matter how big your garden is, there are trees for every size and shape of the garden. From a small Acer in a pot on a balcony, or a gorgeous cherry in a back garden, to birch, whitebeam, and hornbeam for bigger spaces – it's really up to you.
Refresh the Furniture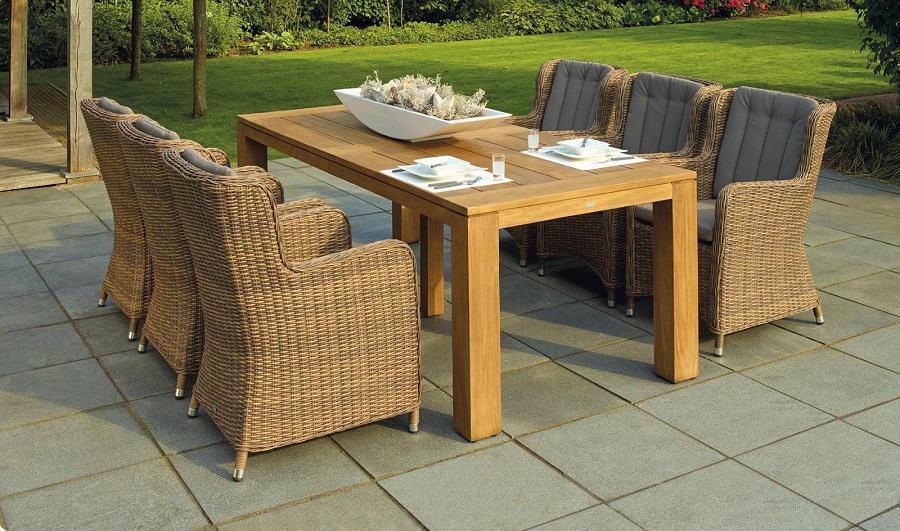 Another great way to freshen up your garden is by replacing the old one with new and trendy pieces instead. As for smaller gardens and patios, the best option is to go with folding furniture or bench seating that can be tucked under the dining table when not in use. Larger gardens can take full-on seating sets, with matching chairs, tables, and sofas. 
When choosing your future garden furniture set always have in mind the space you are operating with and allow enough room for each person to be able to sit comfortably and pull out their chair without bouncing other stuff. You will also need enough room to walk around the table with every one seated.
Outdoor Lights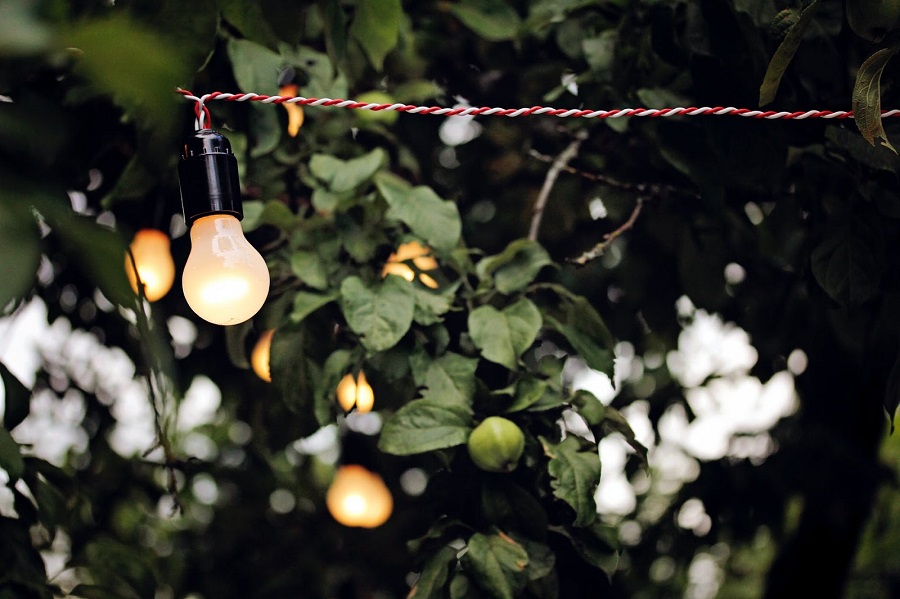 Never underestimate the importance of right lightning in your garden, because it's very important to create a warm and welcoming atmosphere for you and your guests. You can go with a variety of light sources, from standing lights and table lamps to candle lanterns and draped bulb strings. Outdoor lights mean that you can continue to enjoy your garden even when the sun sets or if the weather isn't really what you hoped. The lights will bring character, ambiance, and atmosphere to your garden without a doubt. 
Screening and Zoning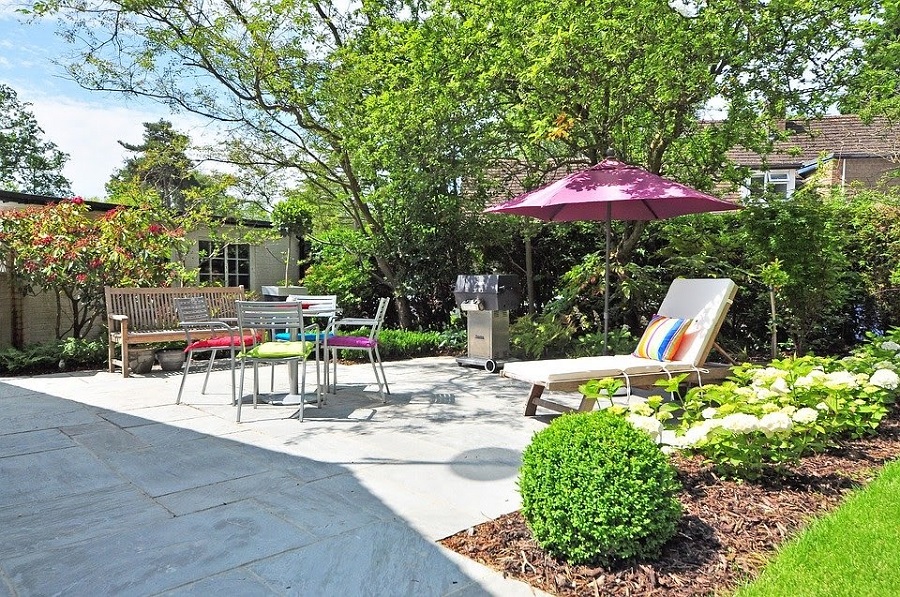 Another thing to seriously think about is creating screening areas of your garden in order to create separate "rooms". It can be achieved through plants or with hard landscaping in the form of pergolas or fences.
It's a really good idea for gardens of every shape and size but especially for smaller gardens to consider zoning areas. Since most of the gardens are practically an extension of the indoor kitchen and living space, you might consider creating outdoor zones so you can entertain and relax. Plan your project and turn your garden into a relaxing sanctuary with cozy garden decor and tactile furnishings.
Continue reading: