Last updated on November 14, 2023
When protecting our homes from the elements, the roof is arguably one of the most important components. From torrential downpours and powerful winds to fallen branches and UV exposure, your home's roof must be able to handle whatever Mother Nature throws your way.
Fortunately, there are a variety of roof types available on the market that offer different levels of protection against various weather conditions. But how do you determine which type is best for your needs?
In this article, we'll discuss how different roof types can impact a home's ability to resist harsh elements and other potential damages. Let's get started.
What's Inside
Flat Roofs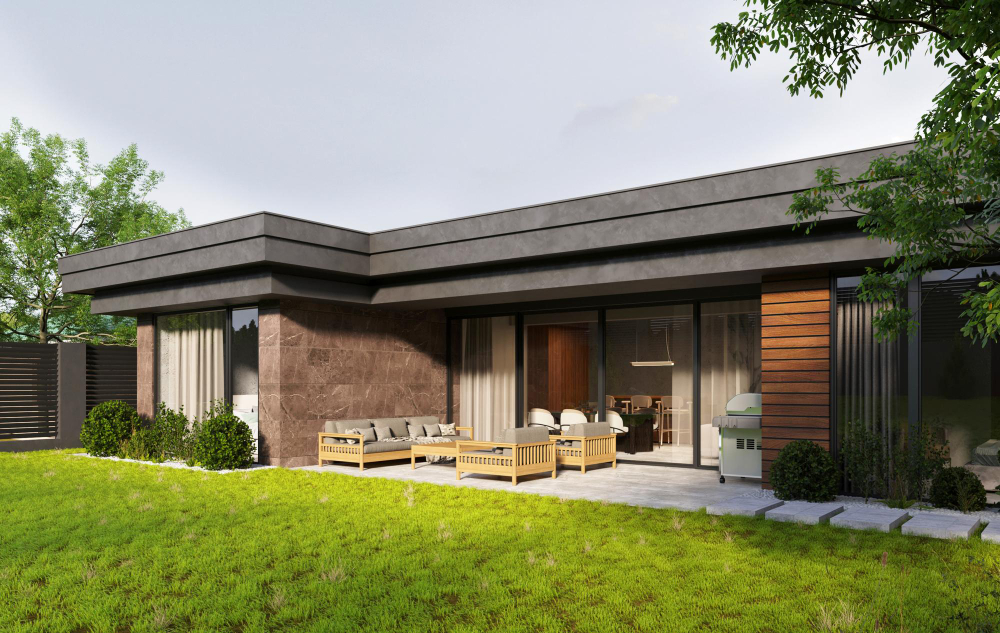 Flat roofs are a popular option for those living in arid climates. Made from concrete or masonry, these roofs are built to withstand high temperatures and are incredibly sturdy. However, for those living in wetter climates, flat roofs may present some issues with water pooling on the surface.
To ensure the longevity and safety of your flat roof, it's important to invest in quality roofing services — such as regular inspections and repairs — to prevent any potential water damage. Generally, a well-maintained flat roof can provide years of reliable protection for your home.
Gabled Roofs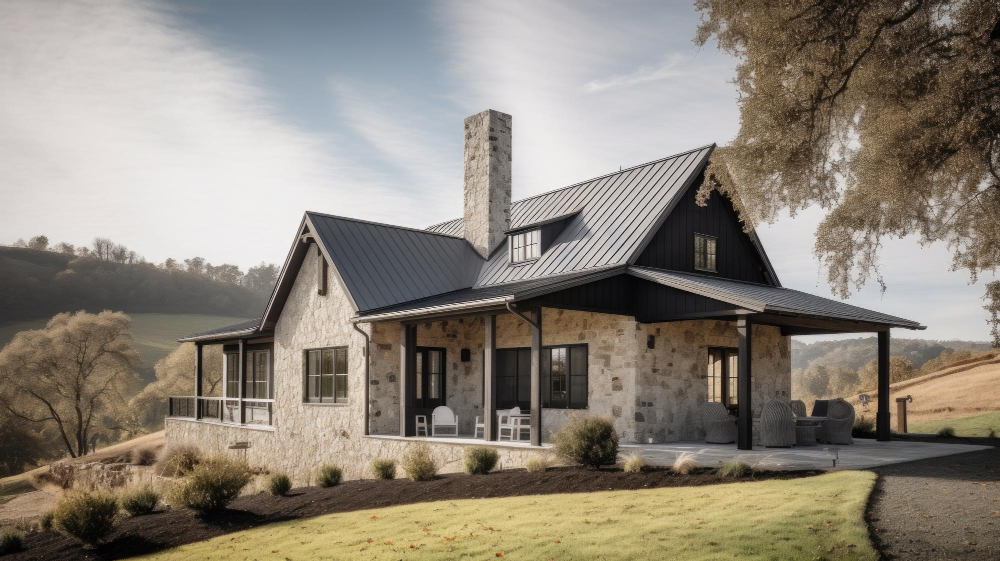 If you've ever seen a house with a pointed roof that slopes on either side, you've encountered a gabled roof. Aside from being aesthetically pleasing, these roofs also excel at keeping your home dry and ventilated.
The sloping shape of a gabled roof makes it easy for rain and snow to slide off and away from your home's exterior, preventing any potential water damage. And with more space created for ventilation, you can feel confident that your home's air quality is top-notch.
Whether you're building a new home or renovating an existing one, a gabled roof is a smart and stylish choice.
Hip Roofs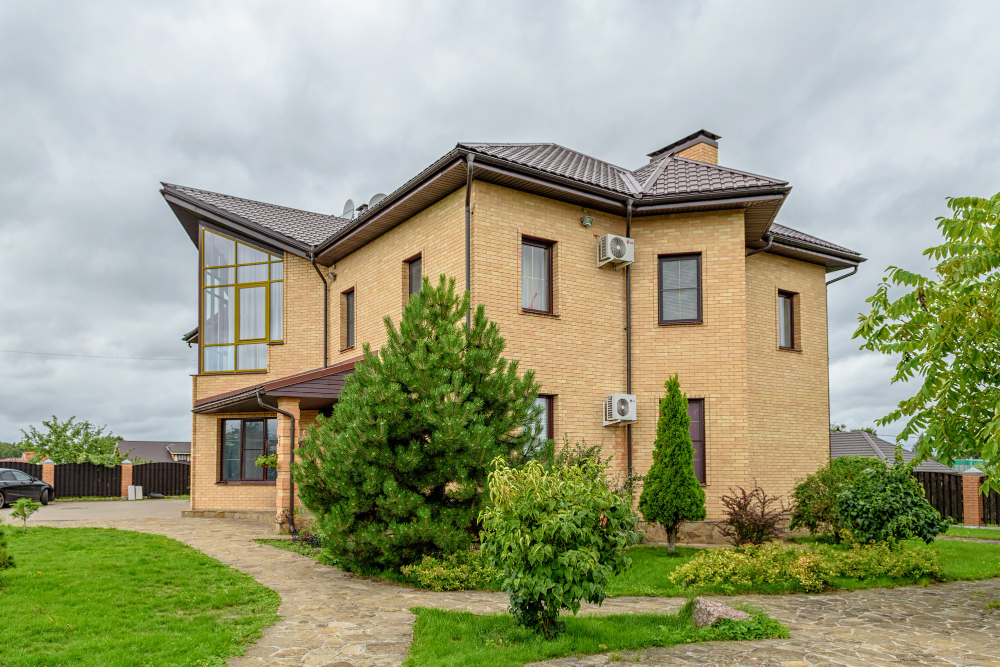 Hip roofs are a popular choice among homeowners for their unique design and practical benefits. With four sloping sides, these roofs offer exceptional stability and durability. They are well-equipped to handle extreme weather conditions, making them a top choice in areas with high winds and heavy snowfall.
Maybe you live in an area with harsh weather or perhaps you just want a roof that stands the test of time — in any case, a hip roof is sure to impress. In addition to being robust, the design of a hip roof is also visually appealing and can add character to any home. So, if you're looking for a strong and stylish roof option, consider a hip roof for your next project.
Mansard Roofs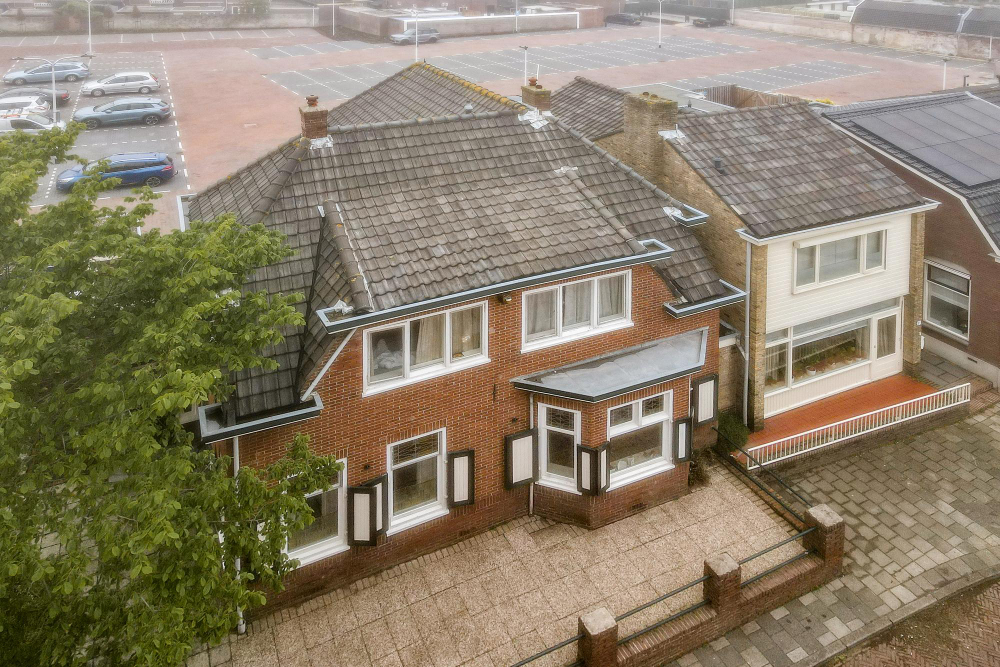 The charm and elegance of mansard roofs have made them a popular choice among homeowners around the world. Characterized by their unique double-slope design on all four sides, these roofs provide homeowners with extra living space and add a touch of sophistication to any home.
But of course, as with any roofing style, there are potential drawbacks to consider. Due to the low-lying portion of the roof, mansard roofs may not be as effective in areas where heavy snowfall is common. Even the beauty and practicality of mansard roofs make them a noteworthy option for those looking to add some character to their home.
Gambrel Roofs
Gambrel roofs have recently gained popularity as an alternative to the traditional mansard roof. The unique shape of gambrel roofs provides ample living or storage space, making it a great choice for modern homes. When handling extreme weather conditions, gambrel roofs offer decent protection against elements like heavy rain and snow.
Despite their many advantages, gambrel roofs can struggle with heavy snow loads, which may require regular maintenance during the winter months. But if you're looking for a stylish and functional roofing option, a gambrel roof is definitely worth considering.
Butterfly Roofs
The butterfly roof is a stylish choice for modern architectural designs. What makes this roof particularly appealing is the increased access to natural light. The large windows that can be installed allow sunlight to stream in, brightening up living spaces.
The right butterfly roof offers aesthetic advantages, yet it can also play a practical role in collecting rainwater. The central dip in the roof collects water that can be used for a variety of purposes with the right drainage system in place. Overall, the butterfly roof is an excellent option for homeowners who want a contemporary look and efficient use of natural resources.
Choosing the right roof type for your home is a decision that should consider your geographical location, local weather patterns, and aesthetic preferences. From the flat roofs best suited for arid climates to the sturdy hip roofs designed for areas with high winds and heavy snowfall, each roof type offers its own unique advantages and disadvantages.
Opt for a roof that complements your home's architectural style while providing reliable protection against the elements.
A well-chosen roof can enhance your home's curb appeal and ensure its longevity and safety. With the right choice and regular maintenance, your roof can serve as your home's first line of defense against the elements for years to come.
Continue reading: