Last updated on November 15, 2023
When it comes to home design and decor, the options for personalization are seemingly endless. With today's modern technology allowing us to create unique designs more easily than ever before, homeowners now have access to innovative ideas that can truly make their homes stand out from the crowd.
One such area of potential is roof design – whether you're looking for a simplistic solution or something with a bold modern flair, there are plenty of interesting options available. In this blog post, we will explore four cool roof designs that can instantly add character and set your home apart from the rest!
What's Inside
Invest in a Curved Roof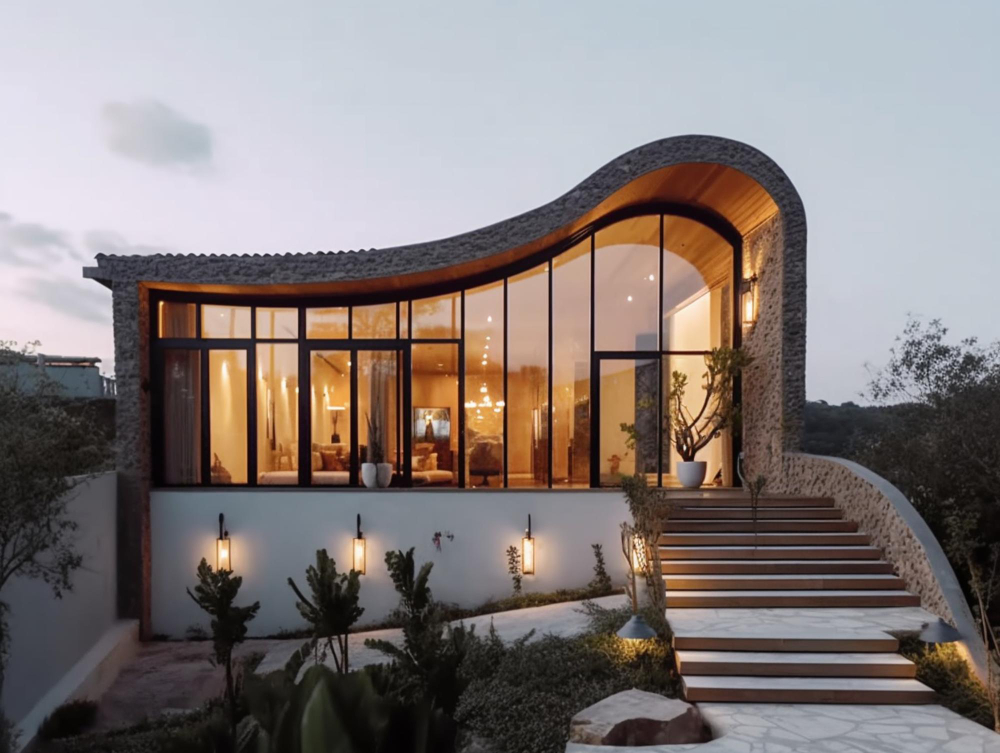 Investing in a curved roof can be a great way to enhance your home's aesthetic appeal while also maximizing the amount of natural light that enters your living spaces. A curved roof has a unique and eye-catching shape that can add a touch of elegance and sophistication to any home design.
The curvature of the roof provides more surface area for sunlight to penetrate through, creating bright and inviting spaces that are perfect for relaxing, working, or entertaining.
If you're looking for a way to increase natural light in your home and achieve a distinctive look, a curved roof is worth considering. When looking for a local roofing company, make sure to discuss the possibility of incorporating a curved roof into your design plans.
Also, be sure to ask about the benefits of using energy-efficient materials for your curved roof, such as solar panels or reflective coatings.
Consider a Split-level Roof Design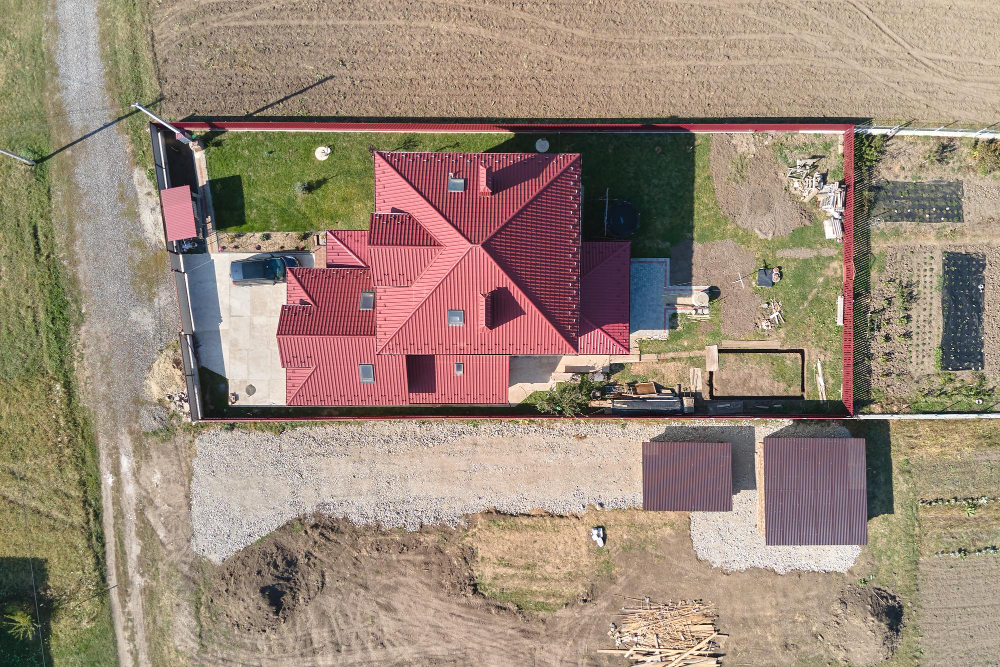 A split-level roof design can add textural interest and bring a modern, stylish look to a home. This innovative roof design features two sections with varying heights, creating a unique visual effect.
The lower section may include a flat roof or a gentle slope, while the upper section has steeper slopes. This design allows for more natural light and ventilation inside the house, making it more energy-efficient.
It also provides the opportunity for creating balconies or terraces and can help homeowners make the most of their outdoor spaces.
Overall, a split-level roof design can be a chic and practical choice for those looking to add a contemporary touch to their home. Not only does it offer functionality and energy efficiency, but it also adds dimension and character to the overall appearance of a house.
Keep in mind that this type of roof design may require more complex construction, so it's important to work with an experienced roofing professional.
Consider Metal Cladding or Copper Accents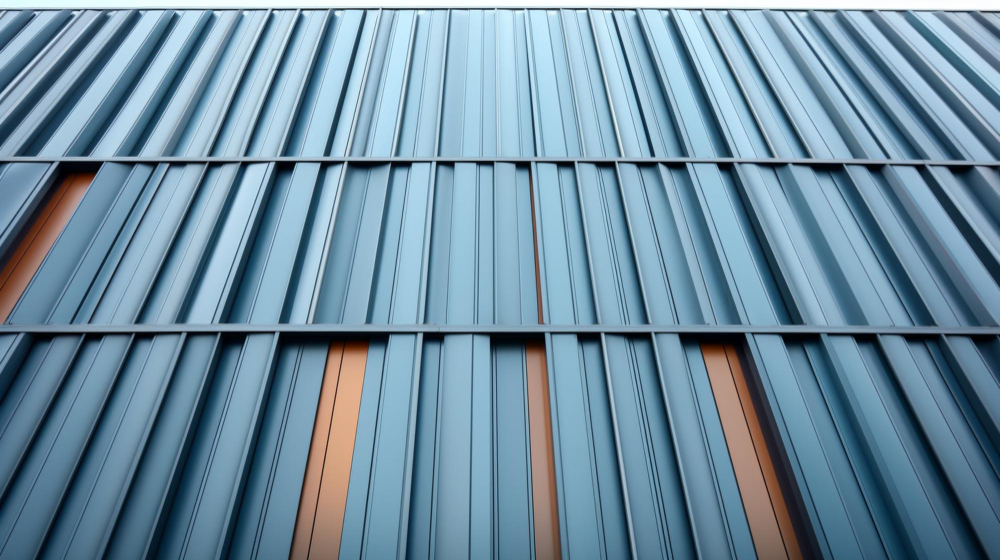 Incorporating metal cladding or copper accents into your roof design can add a modern and luxurious touch to your home. Metal cladding is a type of roofing material that offers durability, energy efficiency, and versatility in terms of design options. It can be used to create unique geometric shapes or patterns on the roof, adding visual interest and creating an eye-catching feature.
Copper accents, on the other hand, can add a touch of elegance and sophistication to any home. Copper is a highly durable material that is known for its longevity and low maintenance.
Its natural patina also adds a beautiful weathered look, making it a popular choice among homeowners looking to achieve a rustic or industrial aesthetic.
Utilize Skylights for Maximum Natural Lighting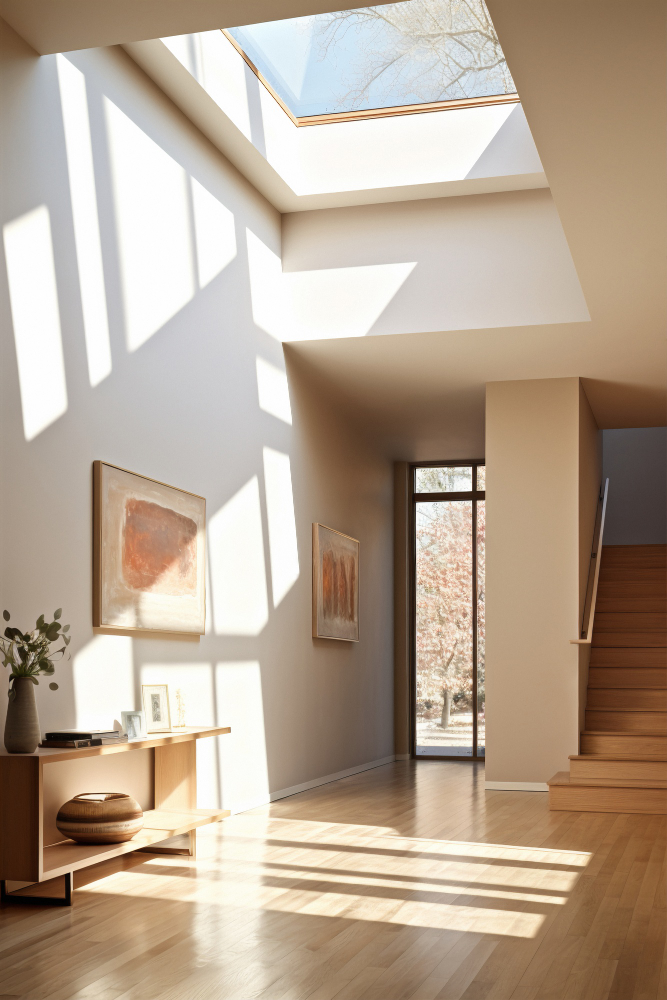 Skylights are an excellent way to add natural light and ventilation to your home while also creating a unique design element on your roof. Whether you opt for traditional skylights or more modern tubular ones, they can instantly brighten up any room in your house and provide beautiful views of the sky above.
Not only do skylights enhance the aesthetic appeal of a home, but they also offer energy-saving benefits by reducing the need for artificial lighting during the day.
In addition to adding more natural light and ventilation, skylights can also make small spaces appear larger and create a sense of openness. They are a great option for those looking to incorporate eco-friendly elements into their home design as well.
Roof design has come a long way and there are an array of different options that homeowners can choose from to make their exterior truly unique and draw attention. Today, people are investing in curved roofs, split-level roofs, metal cladding or copper accents, skylights and so much more.
All of these creative roof designs put the power in your hands when it comes to defining the aesthetics of your home and creating a stylish and captivating visual effect both outside and inside.
So if you're looking to add character to your residence and create a stunning outdoor view – don't forget to look up! Your roof is the perfect canvas for commanding artistry while simultaneously serving its practical purpose.
Continue reading: