Last updated on July 27, 2022
Want to build a fireplace in the corner of a room yourself? Here are the full instructions on how to build a corner fireplace. Read on!
As people build their dream homes or remodel their existing homes, a fireplace is one of the most sought-after upgrades. What was once a home necessity before electricity is now a thing of ambiance and novelty, and now there are options that don't even require a flue and ventilation.
Electric fireplaces come in different styles, they are ideal for placing a TV in the same room. But the corner fireplace is often overlooked. This article aims to show you how to DIY a corner fireplace, which is one of my favorite styles because it brings a certain warmth to the room without making it the absolute focal point. Check out our guide below!
What's Inside
Gas vs. Electric Fireplaces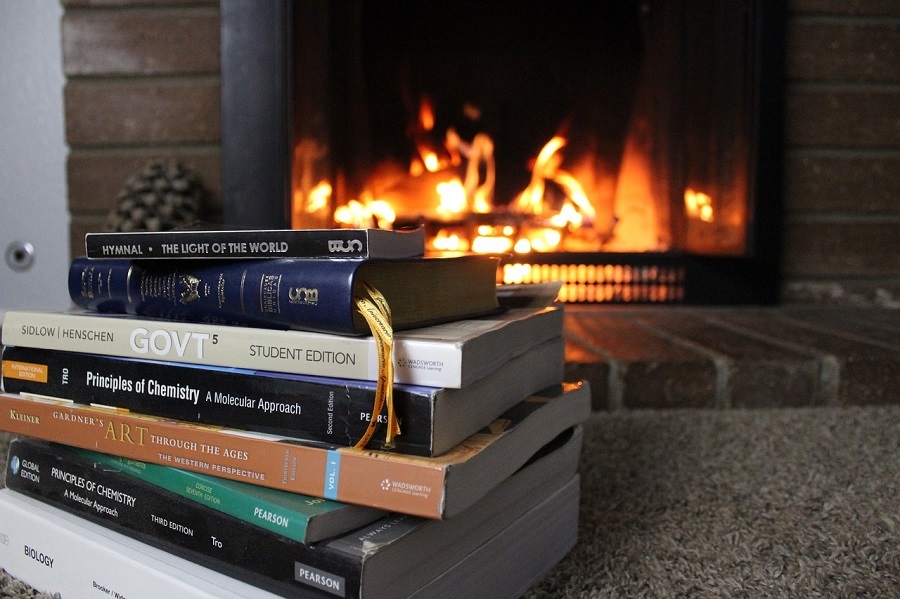 Gas fireplaces require a proper, fireproof hearth and ventilation directly to the outdoors. If you have your heart set on a gas corner fireplace, we highly recommend having a professional contractor do the work to make sure everything is up to code.
Electric fireplaces, on the other hand, are a great way to provide real heat and a true fire "look" to any area of your home. These fireplaces have much less maintenance, are cheaper to use, and can be built and fitted for your next weekend project.
Benefits of a Corner Fireplace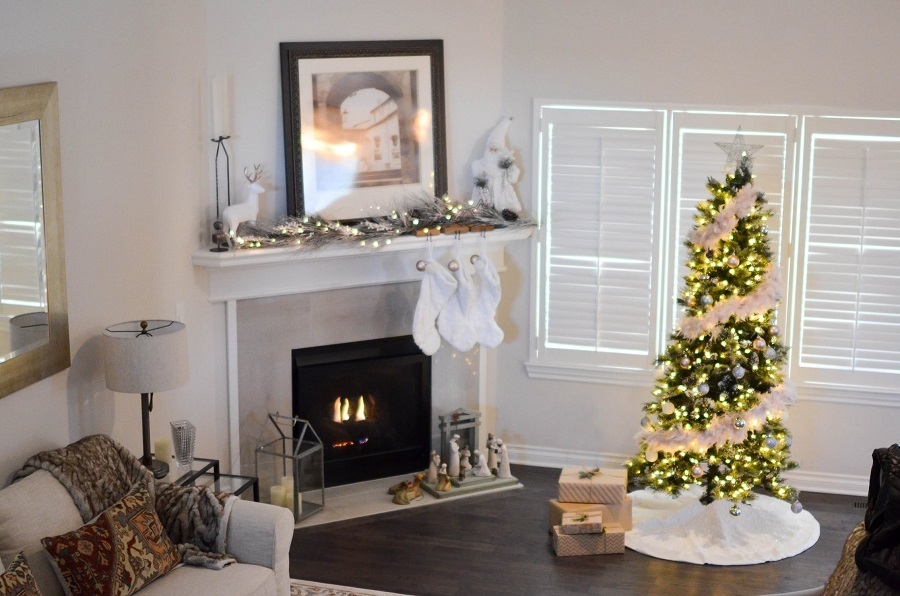 Because of their unique corner location, more rooms can accommodate a corner fireplace.
Putting the fireplace in the corner leaves more wall space for other furniture.
Traditional fireplaces are often the focal point of the room, requiring you to place your furniture towards it. Corner fireplaces are more discreet, allowing you to create a cozy space while still using the rest of the room any way you wish.
Corner Fireplace Style Considerations

Perhaps the lengthiest part of this entire project will be deciding which design route you want to take with your corner fireplace. I could spend all day looking at what others have done on Pinterest. To break things down, go through each of these items to decide on the best course forward for you:
How much work are you willing to put in? Are you ready to bust out the power tools and build a corner fireplace surround to fit your insert? Or should you maybe consider purchasing a corner fireplace mantel kit?
What will go above the fireplace? Corner fireplaces create a unique, sizeable triangular mantle. Some people choose to leave this area open for a TV or décor. Others prefer to angle off this corner with drywall so that it looks more like a traditional fireplace. Either way, you need to consider if this area will be weight-bearing at all.
What design elements are you interested in? From paint, tile, stone, faux-paneling, and wood, the design elements and color schemes can go as far as your imagination (and your budget) can take you.
What will be in your fireplace?
Deciding what will be in your fireplace will guide how you should frame the entire project. Not everyone chooses to use a fireplace insert, for example. Some people simply want an aesthetically pleasing place to put their space heater. If this is the case, you will want a more open look to help facilitate airflow and venting (some space heaters vent out the back). The family in this article was looking for a way to update their master bedroom, and this corner "fireplace" ended up being the dog's favorite sleeping spot!
Other ideas include creating a home for a humidifier, air purifier, or leaving it open to store toys and other items that can be kept behind a dark fireplace screen.
Tools Needed to Build a DIY Corner Fireplace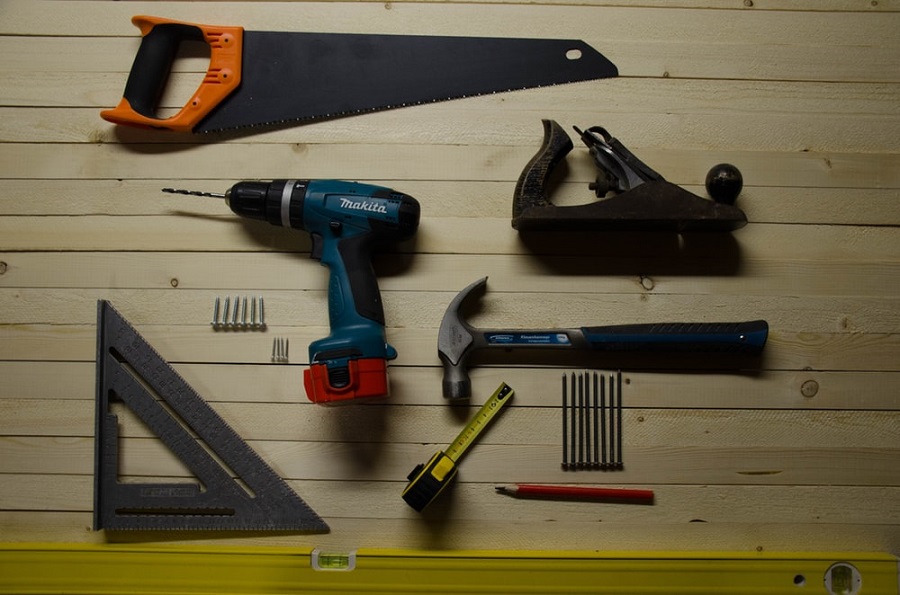 Power drill or electric screwdriver
Wood screws and wall anchors
Framing wood (2 x 4 or 2 x 6 recommended)A mantlepiece (pine is a good choice if you're building from scratch)
Drywall, Faux-Paneling, Plywood, or Sheetrock (If you're simply painting the fireplace, drywall will be fine. If you are going to be adhering stone or tile, use something more substantial like plywood.)
Paint
Decorative molding
Optional: tiles, stones, other design elements
How to Build a Faux Corner Fireplace in 6 Easy Steps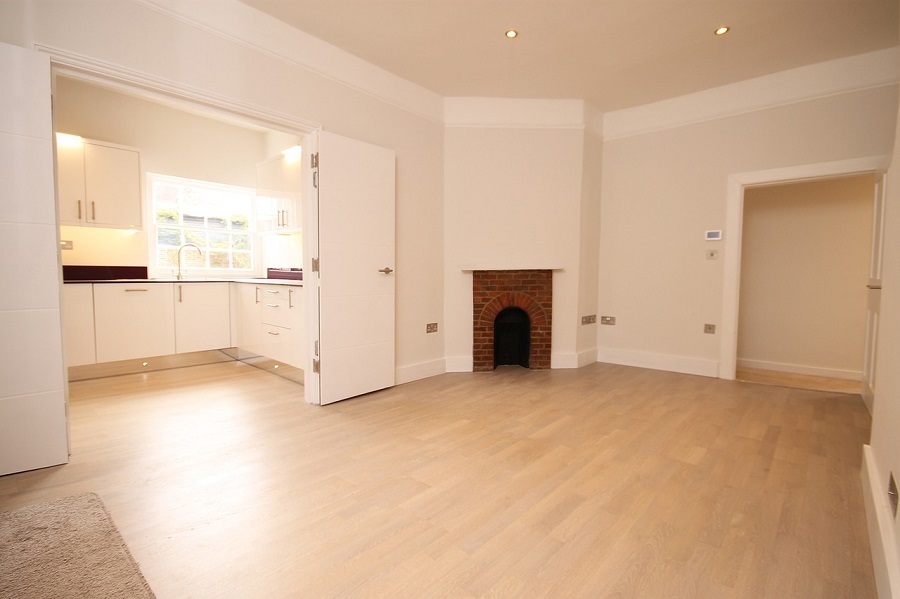 Step 1: Take Measurements. Carefully measure your heating element or the space that you would like to remain open. The width, height, and depth are all of equal importance. It can help to do this step in the actual corner where you intend to build your corner fireplace so that you can see exactly how much space you'll need.
Step 2: Create Your Fire Box. Using framing lumber, create a simple box to accommodate your fire element. If you're using an insert, the frame will be fine by itself. If you're using a smaller electric fireplace, you will want to line your box with paneling or drywall to create a cohesive look.
Step 3: Build the Surround. Start by creating a base for your fire box using angled 2 x 4's. Screw securely into the wall using a drill and wall anchors. Then, attach your fire box in the center of the frame using screws and wood glue. Finally, use two more 2 x 4's to create the top of the frame. Secure to the fire box and to the wall.
Step 4: Close your frame. Using drywall, plywood, sheetrock, or paneling, enclose your frame to create a cohesive corner look.
Step 5: Build your mantle. If your corner fireplace will have a weight-bearing mantle, use a sturdy wood on top such as pine to help create this support.
Step 6: Add design. Now it's time to get creative. It's time to decorate your corner fireplace using decorative molding, faux tiling, paint, and more.
If you think your dream of building a fireplace in your home is too far-fetched, think again. Electric fireplaces not only bring us clean, efficient heat, but have made the DIY fireplace possible for anyone with a little time and a few resources. Building a corner fireplace is a fast and affordable way to update any room in your home and give it that extra boost of comfort.
Continue reading: