Last updated on November 28, 2023
The timeless appeal of a farmhouse lies not just in its rustic aesthetics, but in its promise of a life closely intertwined with nature. It offers a respite from the hustle and bustle, echoing tales of simplicity and authenticity.
Building your dream farmhouse is a rewarding journey, but like all ventures, it requires careful planning and execution. Let's dive into the steps to ensure your vision translates into a perfect countryside haven.
What's Inside
Choosing the Ideal Location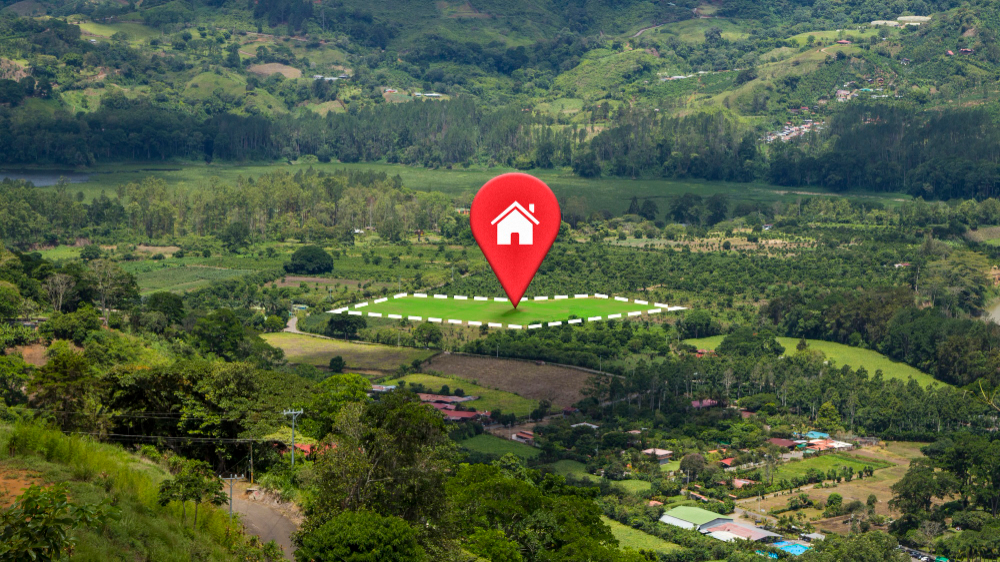 Your farmhouse begins with the land. Consider factors like soil quality, access to water, and the lay of the land. It's essential to choose a spot that's both practical for building and offers captivating views of the countryside.
Designing with the Environment in Mind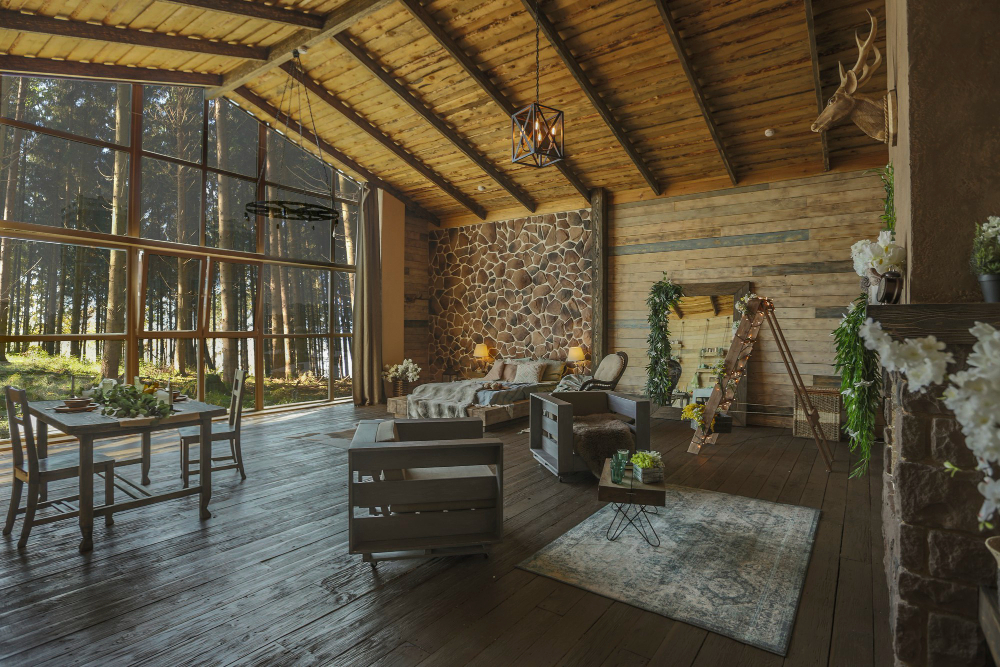 Once you have your plot, the design phase kicks in. Integrate local materials and building techniques that align with the area's climate and topography. Large windows, verandas, and open layouts should be central to the design, ensuring the home is in harmony with its surroundings.
Hiring the Right Equipment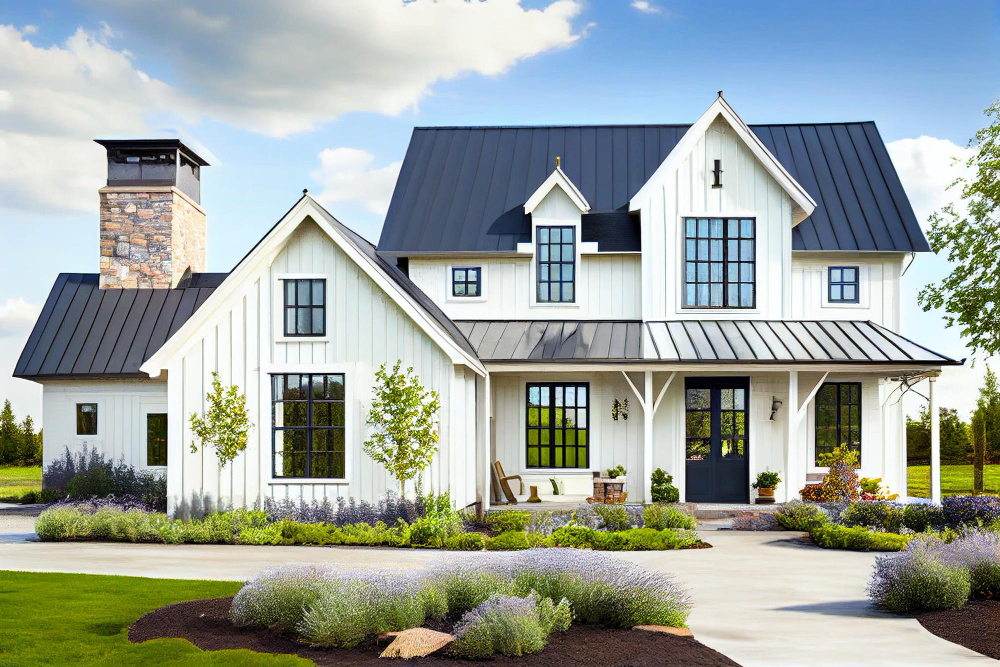 With a plan in place, it's time for action. The construction phase demands precision, efficiency, and safety. That's where equipment hire, including concrete barrier hire, becomes pivotal. Using concrete barriers can help segment the construction site, ensuring materials and machinery are organised. 
Furthermore, these barriers provide stability on uneven terrains, making them a staple for any extensive building project.
Embracing Sustainability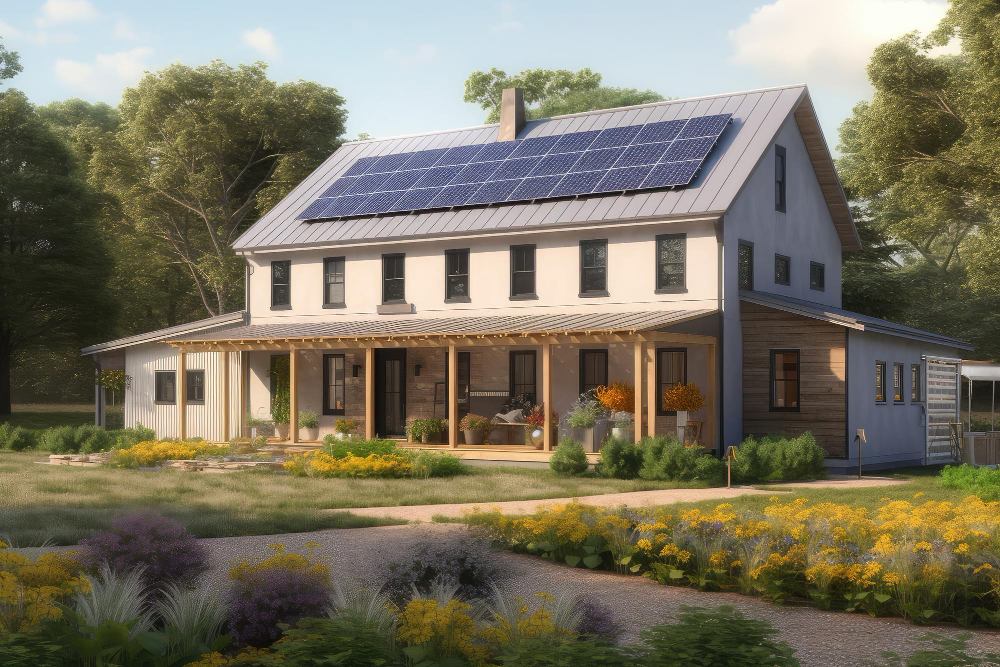 Building a farmhouse is synonymous with living off the land. To truly embody this philosophy, it's crucial to take a sustainable approach from the ground up. Incorporate sustainable elements like solar panels, which harness the sun's energy, reducing reliance on fossil fuels.
Rainwater harvesting systems can collect and store precious rain, providing natural water resources for household needs. 
And when it comes to insulation, eco-friendly options not only minimise heat loss but also ensure that harmful chemicals aren't introduced into your living space. By intertwining these sustainable components, your farmhouse becomes a beacon of environmental consciousness, showcasing how modern living can coexist with nature.
Interior Finishing Touches
The heart of a farmhouse lies in its interiors. A space where warmth, comfort, and style intersect. Opt for a mix of modern amenities and traditional, rustic finishes to achieve this delicate balance. Reclaimed wood, with its weathered texture and rich history, adds depth and character to floors, walls, or furniture.
Stone countertops in the kitchen provide a durable yet elegant workspace. And classic barn doors, sliding gracefully on their tracks, bring both functionality and a nod to tradition. Complement these with handcrafted ceramics, woven textiles, and vintage accents to make every corner of your farmhouse radiate with a timeless, welcoming charm.
Creating a farmhouse is a labour of love, where every brick and beam resonates with the song of the land. From choosing the right location to ensuring you've got the best equipment on hire, every step is a chapter in the story of your dream home. With the correct planning and a keen eye for detail, your farmhouse will stand as a testament to a life beautifully entwined with nature.
Continue reading: