Last updated on July 9, 2021
Looking for ideas for a living room without a sofa? Here are ten brilliant options that you can use in your small room interior design.
Why would you opt not to use a sofa in the living room? First of all, you may have no option for it if the room is tiny. Secondly, it's a great way to save because sofas can be very expensive. And lastly, going for unconventional room design is a great way to create decor that stands out.
Believe it or not, you have a lot of options to choose from instead of a sofa too. Here are our ten brilliant ideas for living rooms without a couch. We're sure you will find them inspiring, and they will help you create fantastic decor.
What's Inside
Statement Chair in a Living Room without a Sofa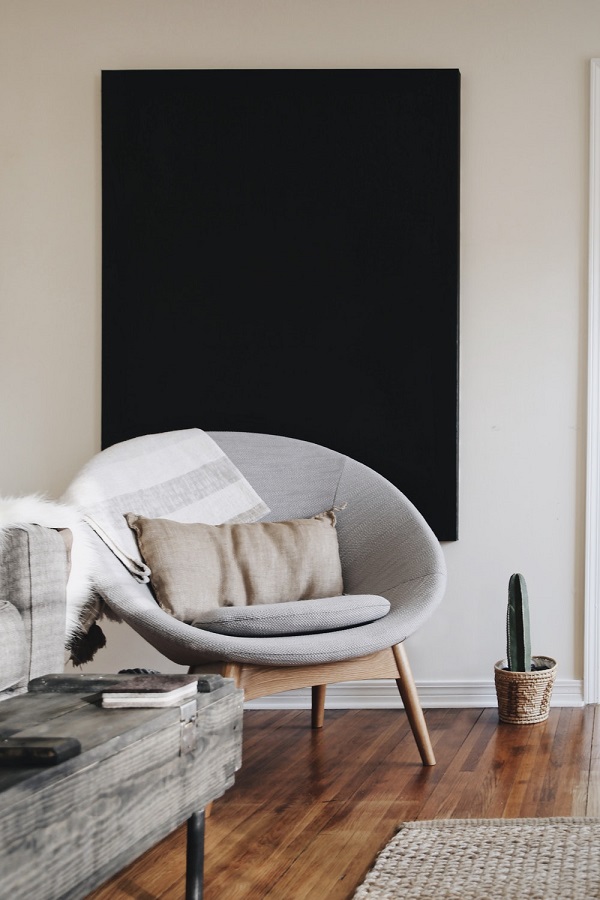 To compensate for the lack of a sofa visually, you can successfully use a statement chair. In this living room design, a round statement chair is used, and it makes up for it in a small room. Of course, you will need to take care of the extra seating without a sofa.
Wingback Chairs in an Accent Color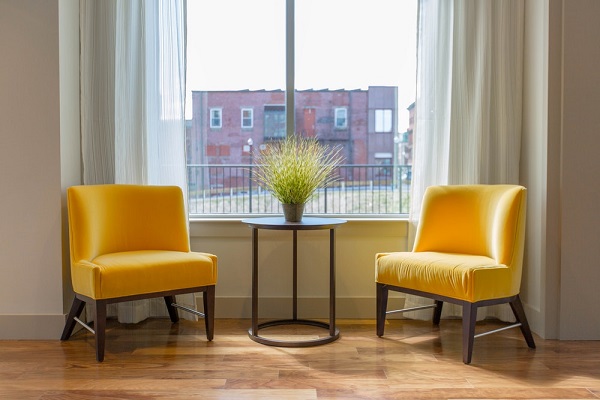 This design and decor idea works exceptionally well with couples living together and when you're not expecting guests often. A small cafe style nook makes up for a sofa in a small area. The wingback chairs work exceptionally well in this case.
Armchairs and a Glass Oversized Coffee Table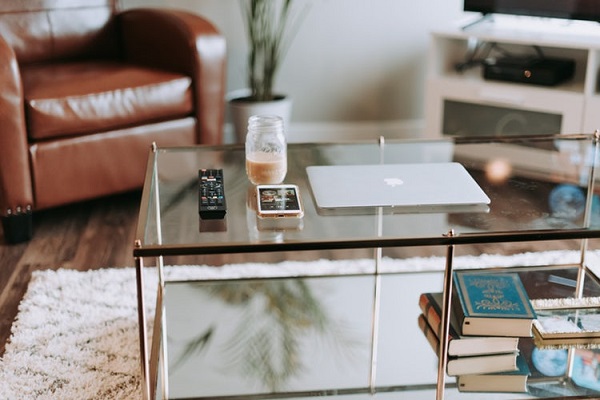 The absence of a sofa in the living room can be compensated by adding more surfaces. An oversized coffee table does that successfully together with lovely leather armchairs. Using a glass table is essential to maintain a visually balanced space.
A Living Room Dining Area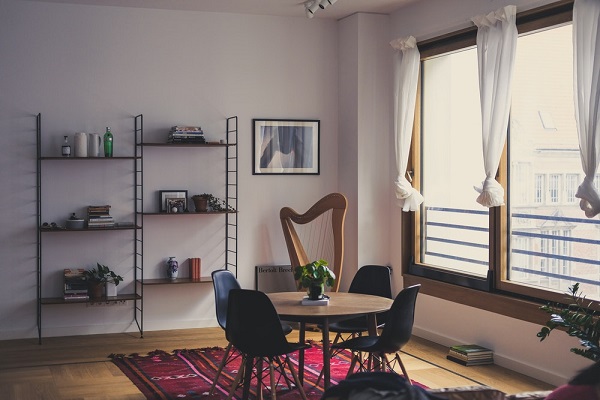 Creating a dining area in your living room without a sofa is another excellent option to go about it. This idea gives a lot of seating space, and you have a place for dining. You can decorate the free space with other decor accents and leave the area open.
Lounge Chairs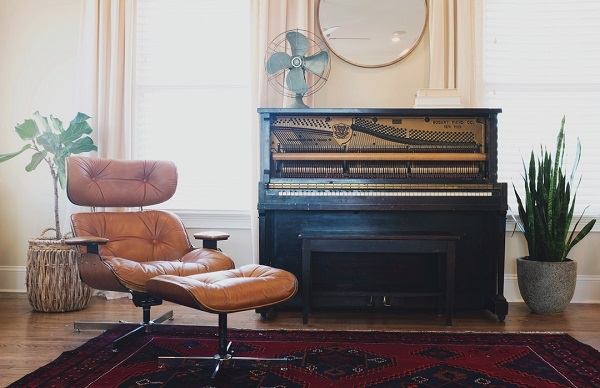 Big lounge chairs are an excellent substitute for a sofa. They are comfortable and functional. At the same time, a nice leather lounge chair provides a lot of decor value as well.
Modern Chairs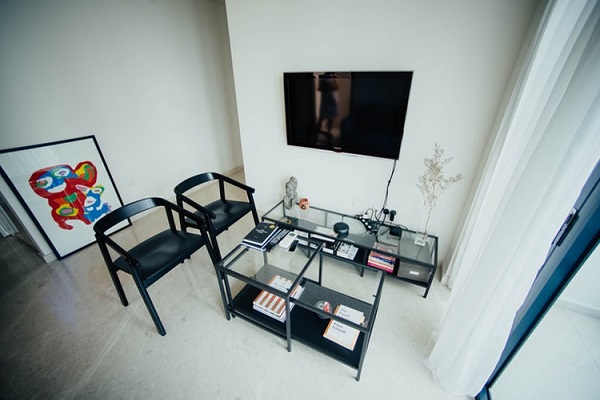 Nothing works as great as modern furniture when it comes to decorating small spaces. When you don't have enough space for a sofa, resort to modern chairs and coffee tables. That will add seating to the area and make it visually appealing as well.
Statement Armchair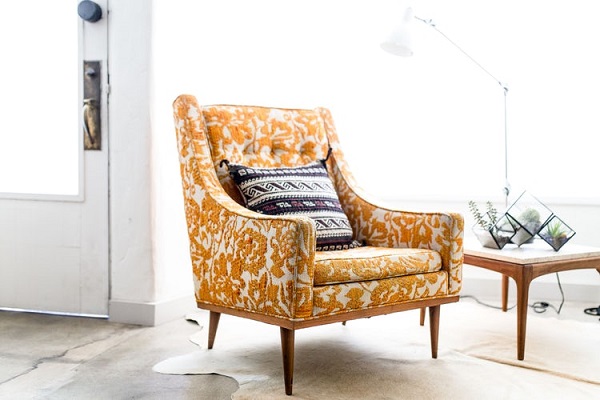 If you don't have enough space in your living room for a sofa, then investing in a statement armchair is an ideal alternative. Go for something vintage or antique, or something in a bright pattern. That will make an excellent conversation piece.
Make Use of Window Sills
Window sills are the often forgotten seating space in small rooms, but they can be irreplaceable. Instead of overcrowding the area with a sofa, why not use that window sill space instead for cozy nooks.
Stools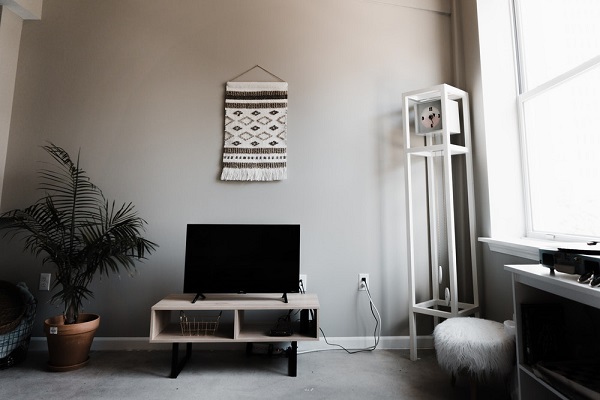 Instead of a sofa, use stools around the living room. If you pick accent stools with decor interest, they will not look out of the place and will only add to the interior.
Modern Recliners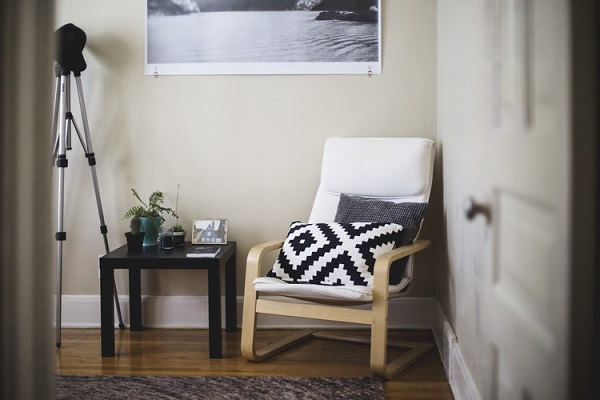 This is a tiny living room that would never fit a sofa. The solution is adding modern recliners that will accommodate seating. Small side tables work well to add surfaces to the area.
Continue reading: