Last updated on November 13, 2023
Considering a sectional sofa for your living room? Do you actually need one? Here are the pros and cons you need to know. Read on!
Everyone wants to have a cozy and relaxing place that they can come home to visit after a long day outside. If you want to start revamping your place, you can always start in the living room. This is a common area in the house that most of you, your family and friends often spend time in.
If you want to make this a better recreational area to be in, you can start by equipping your place with a sectional sofa. Have you heard of this innovative version of the standard sofa? Here is a couple of information that you can read on to know more about it.
What's Inside
What is a Sectional Sofa?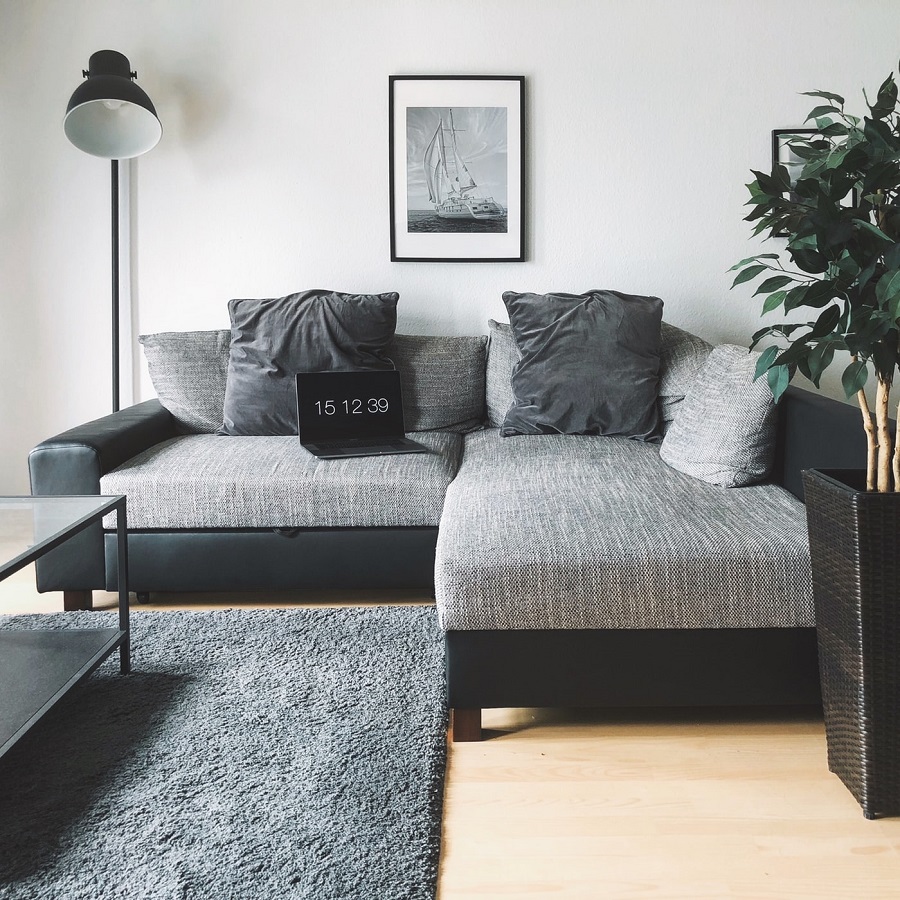 When we speak of a sectional sofa, we are talking about a whole new version of the traditional sofa. This is basically a sofa that is made up of different sections functioning as one. But this version boasts an impressive combination of style, functionality, and comfort. There are a lot of people who go for this instead of the standard sofa and this is because of its numerous advantages. 
What are the Pros of a Sectional Sofa?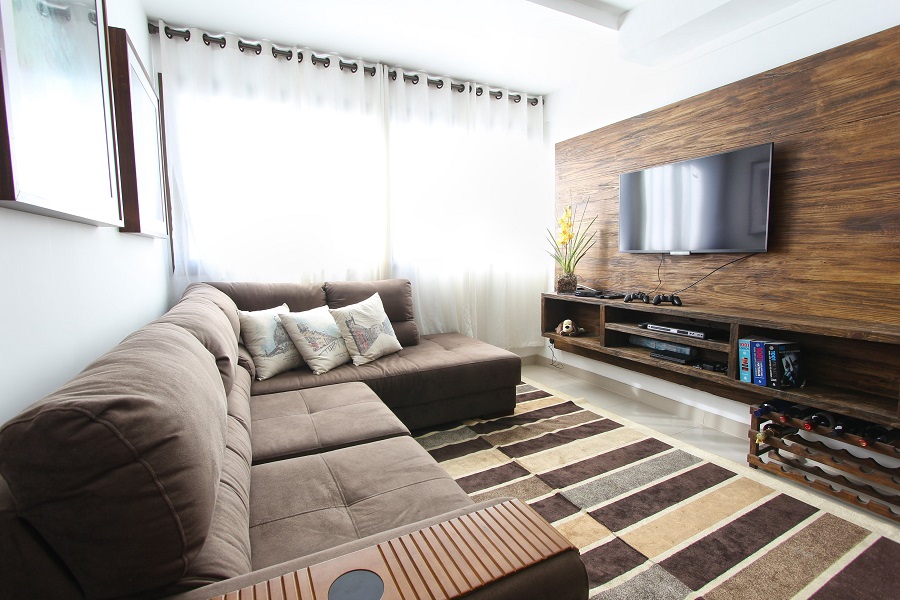 Sectional Sofas Offer Versatility
Unlike traditional sofas, sectional sofas can easily be placed and used according to the space available in your room. Gone are the days when decorating was limited by the size of your sofa. Decorating has climbed a notch higher with these sectional sofas. Now, you can divide and fix them in semi-circles and L-shapes or fix them alongside each other or separately, you decide.
Additional Room for Sitting
Sectional sofas are a great choice for those who want to maximize their space. This automatically adds extra seats in your home. Imagine getting a long and wide array of cushions to sit on comfortably when you purchase one. You will definitely have the luxury to accommodate more visitors in your place with this one.
More Space for Your Room
The best thing about sectional sofas is they do not take up too much space. Since they come in sections that you can adjust and arrange according to the corners or space available, you can definitely add more space in your room. Its sections can easily be moved around so you will not have a problem going with fixing it in a space-saving manner.
Get the Functions of an Extra Bed
This comes in handy especially if you have some visitors coming over. This works great in functioning as an extra bed because it can easily be adjusted to a certain form. Some sectional sofa models also come in pull-out forms, making it a better pick for extra bedding in case of unexpected visits.
Add to Your Space's Aesthetic Quality
You will be surprised to see an array of sectional sofas available in different shapes, materials, designs, sizes, and colors. These often come with themes that match diverse tastes. The flexibility in the styles available can range from elegant, quirky, classic, cute, and modern makes.
Have Liberty in Having Frequent Arrangement Changes
Traditional sofas usually offer a one-time arrangement and no other option for occasional changes. With sectional sofas, you are given the freedom to fix and change its arrangement as often as you like. You can re-arrange them to complement a theme or to make space for seating in case of celebrations.
No More Transport Problems
One of the biggest challenges for traditional sofas is its transport. Since sectional sofas do not need to be transferred from one space to another in one bulk, it is easier to move around in case of apartment transfers. Plus, it can better fit narrow spaces so you won't have trouble fitting it in rooms and small spaces.
What are the Cons of a Sectional Sofa?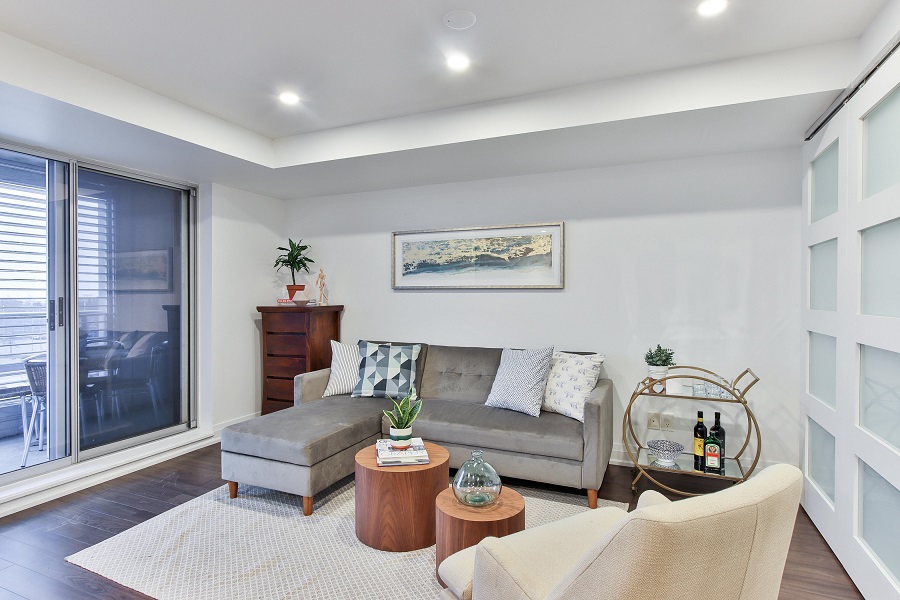 With all the benefits of having a sectional sofa in your living room, it doesn't come without the caveats or cons. Even though there aren't many of them you have to talk about it. Here are the main points to consider:
A typical sectional sofa is big and takes a lot of space in a room. This rules out almost all tiny living rooms.
It almost always needs to occupy a corner to not look awkward.
It's more expensive.
A Useful Buying Guide for Sectional Sofas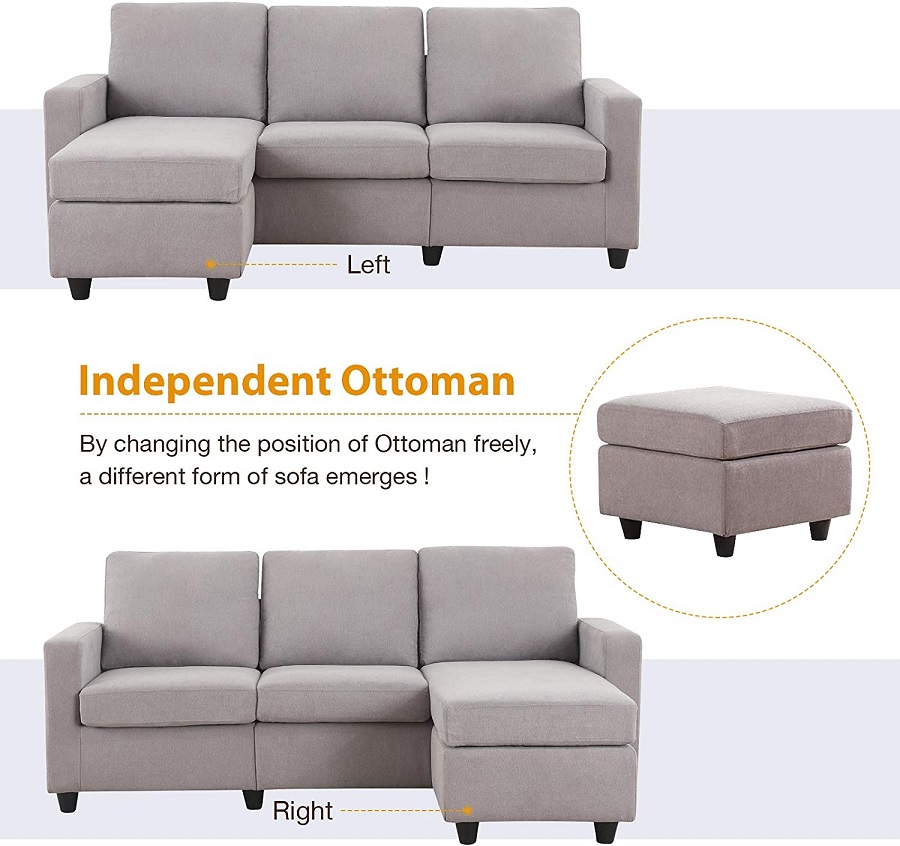 If you are a first-time purchaser, there are some things that you need to keep in mind to make sure you get the sectional sofa suitable for you. This is more than just going to a store and making the purchase. It involves careful evaluation and planning to make sure you are getting it right the first time.
Set Your Sofa's Location
It is good to know where you plan to put the sofa. This way will give you an idea of how much space you have available and will give you the dimensions you need for the sectional sofa. Always know your space's measure to a sofa that will compliment your space instead of making it look small or crowded.
Choose Your Sectional Sofa's Configuration
There are a lot of sectional sofa configuration types and it is essential that you research each one of them. You should have a picture of what type you need so you can narrow down your choices. You can choose among L-shaped sectionals, U-shaped sectionals, chaise sectionals, curved sectionals, modular sectionals, and sleeper sectionals.
Setting up your place can be completed by a simple sectional sofa. With the numerous advantages, you get from it, there are fewer chances of you going for traditional sofas. Carefully consider the pointers mentioned above to make sure you get the right sectional sofa for your space.

Continue reading: