Last updated on September 5, 2021
Sometimes your room space may seem chaotic no matter what you do to decorate it. It may be difficult to create a focal point, something that brings the entire interior design together. What you may try doing is using geometric decor to add symmetry, sharp edges and shape that creates order.
It can be as little as a rug with geometric pattern, or wall art and even geometric furniture. There are many options and uses of this decor style and I will try to cover them in this article with real life examples.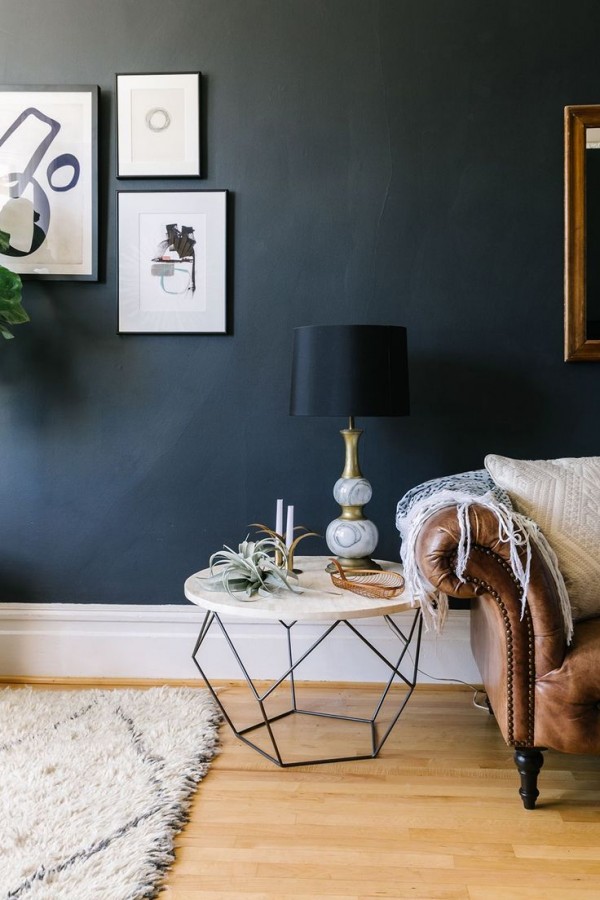 This decorative table is used as a focal point but it's not the sole element in this design, notice also the use of pictures with geometric shapes and the pattern on the rug. These scarcely positioned elements frame the decor of the space.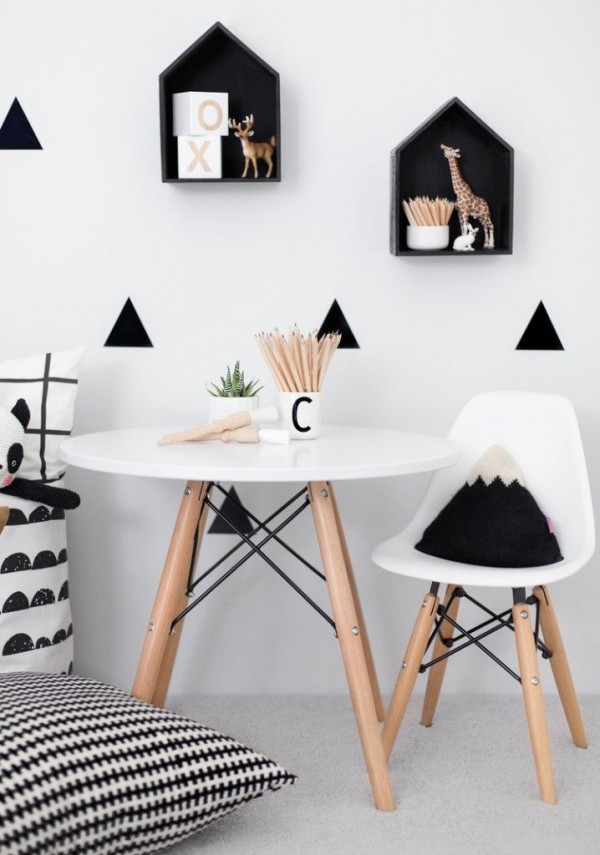 Triangle decals on the wall, decorative shelves and the use of throw pillow patterns create a consistent pattern across the room.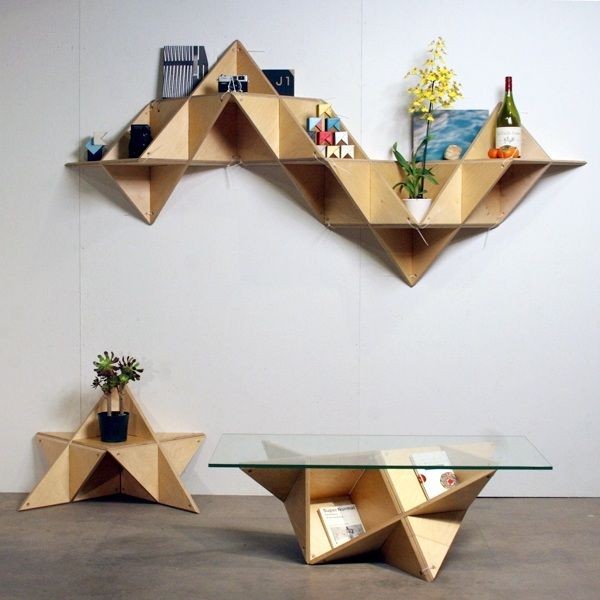 Using 3D geometric furniture to make a strong statement.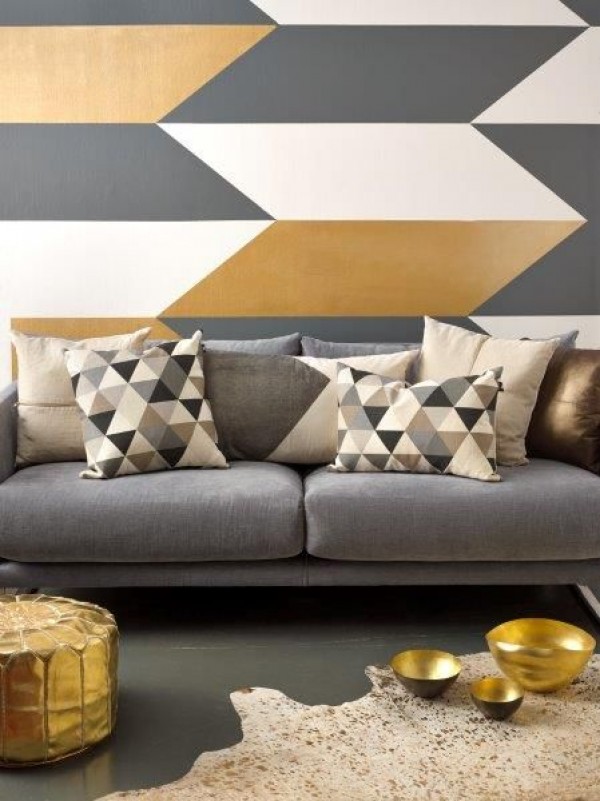 Painting the walls in geometric shape pattern will permanently frame a strict and orderly decor.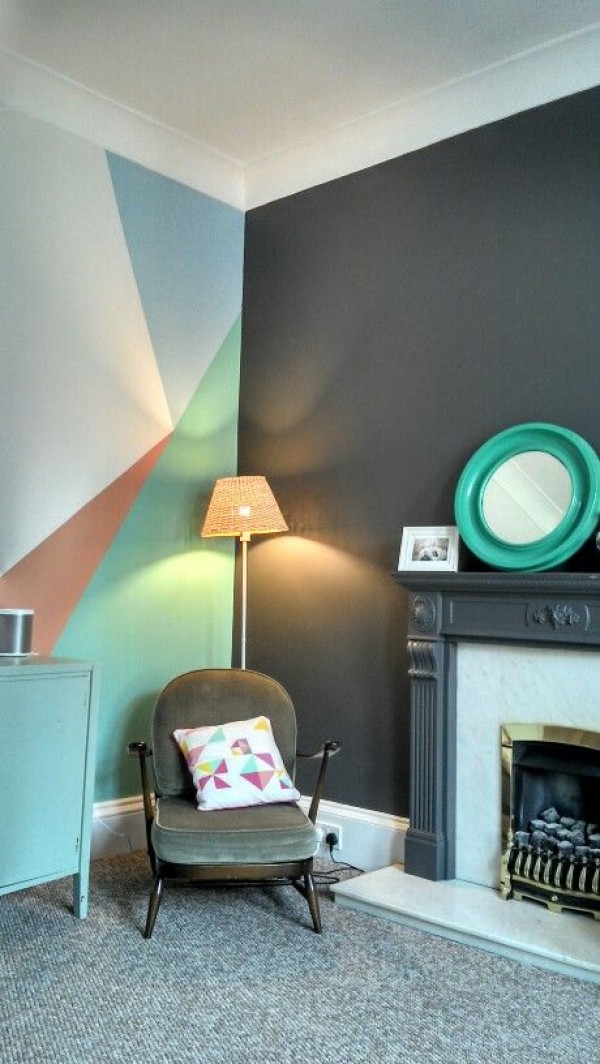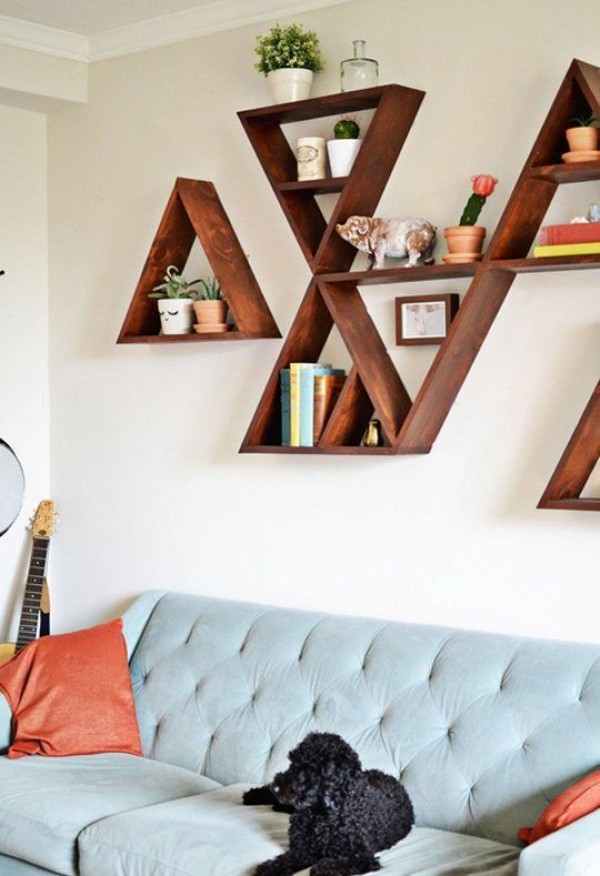 Using shelving, especially in triangular forms, emphasizes the shape and symmetry.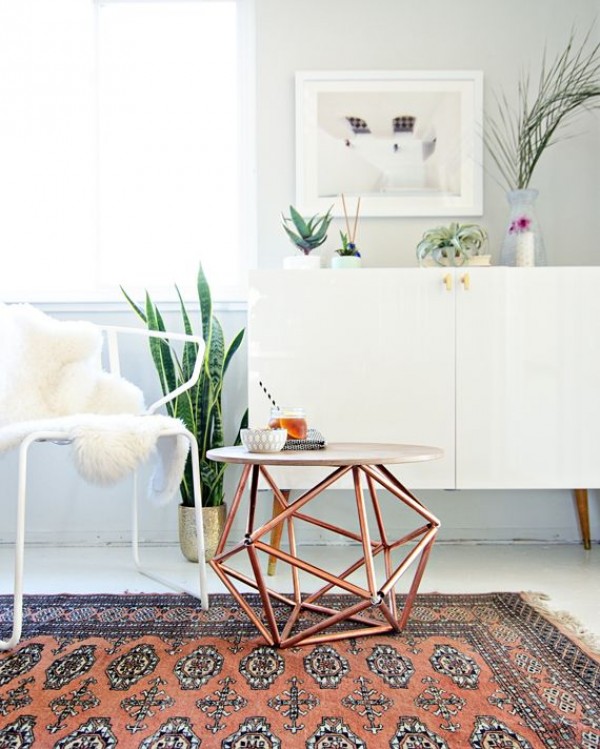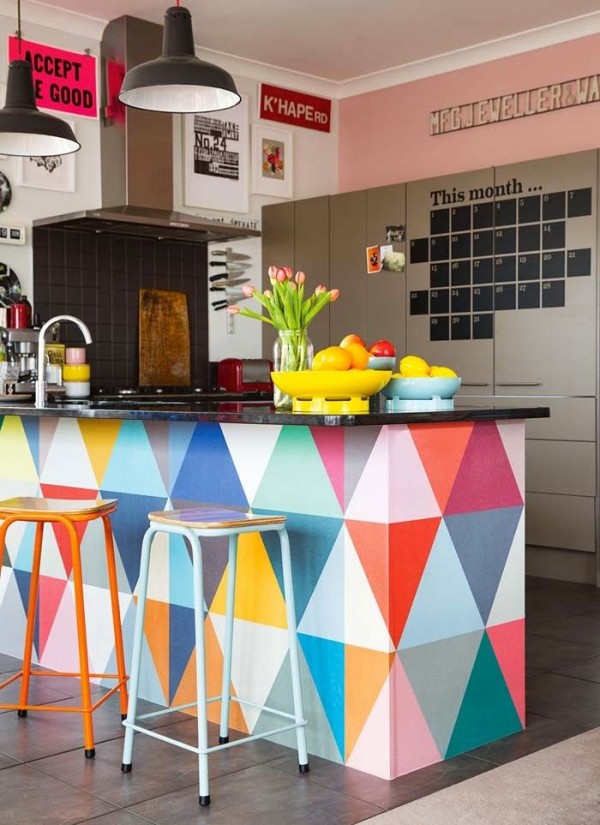 Here's another example of a geometric paint job pattern to add shape.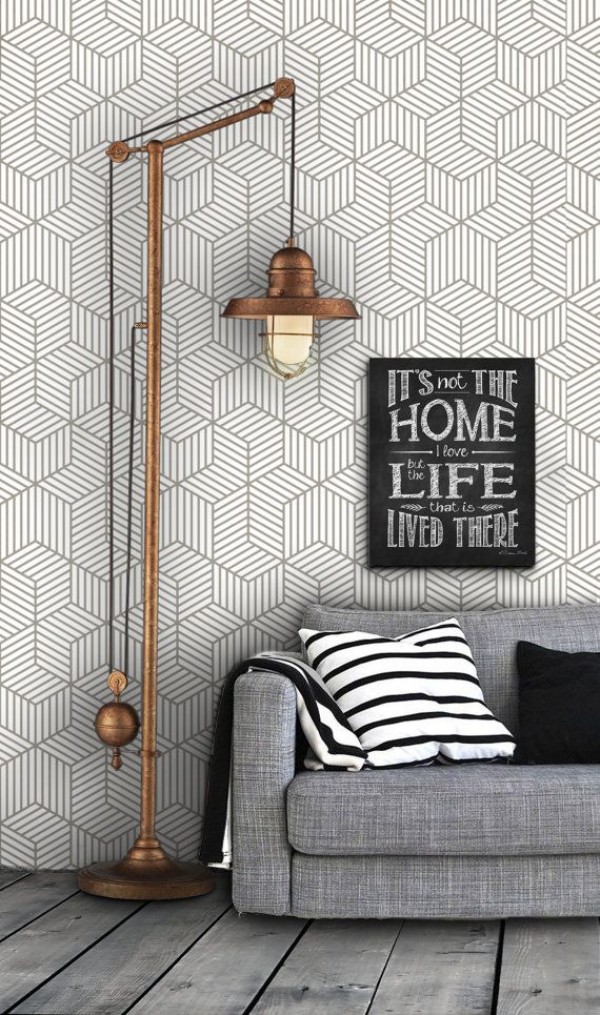 Using patterns that create 3D optical illusion can add depth to the room.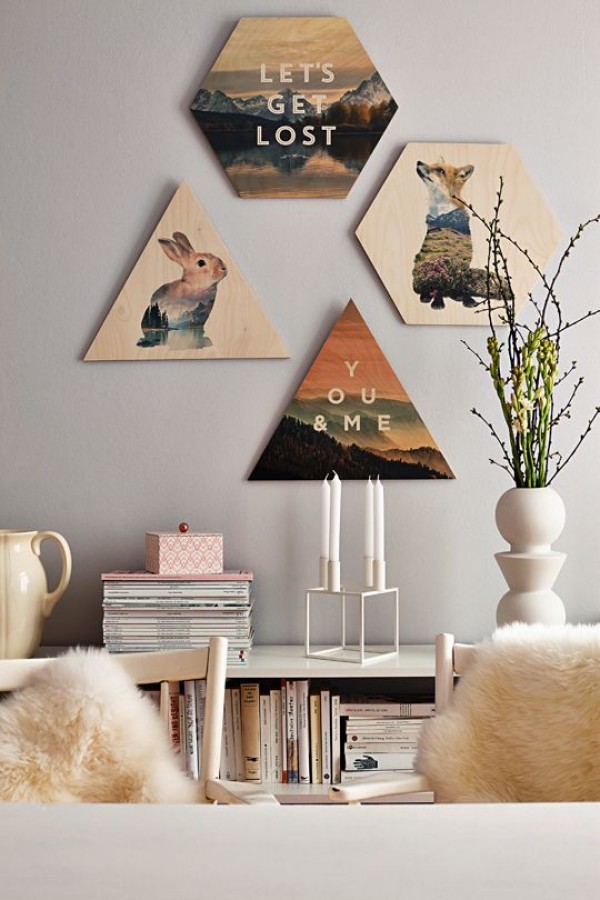 It can be as simple as using geometric picture frames.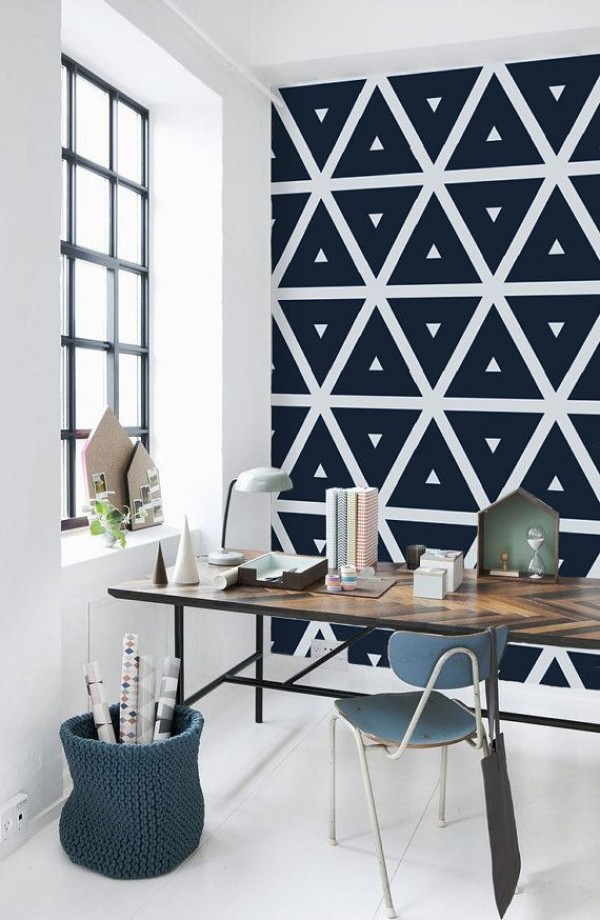 Such a strong wall decoration pattern dictates the style for the entire interior design.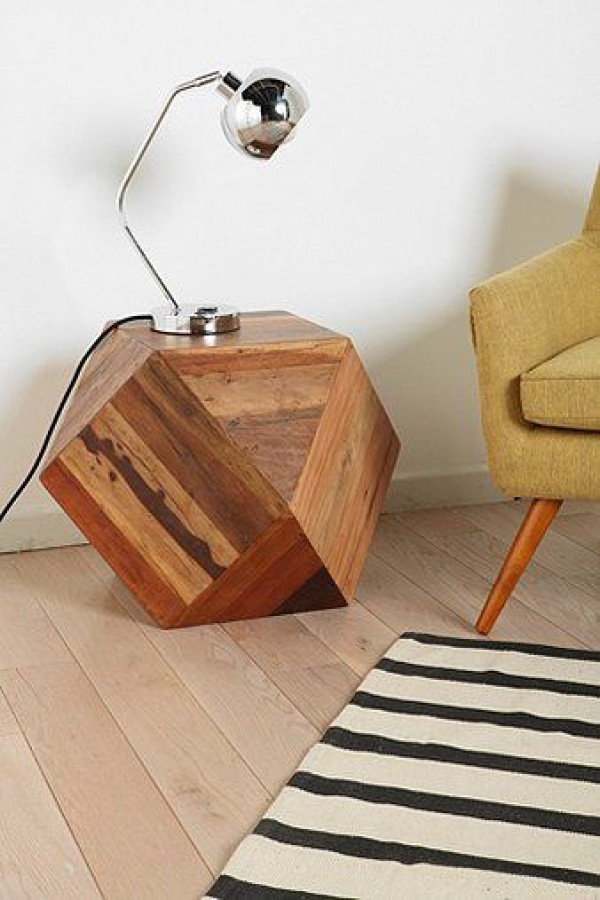 A table like this will immediately draw attention as the focal point of the space decor.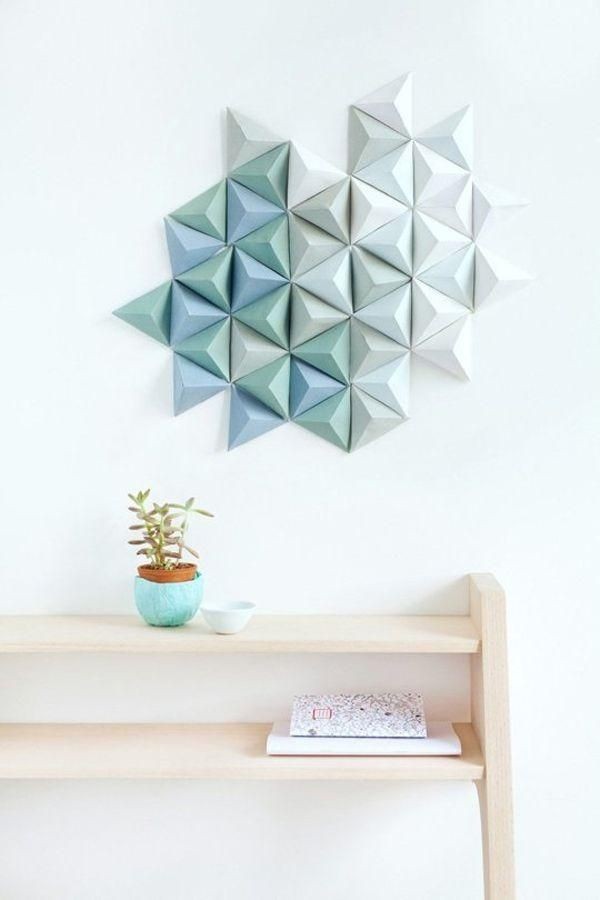 Using three dimensional wall art to decorate with shapes.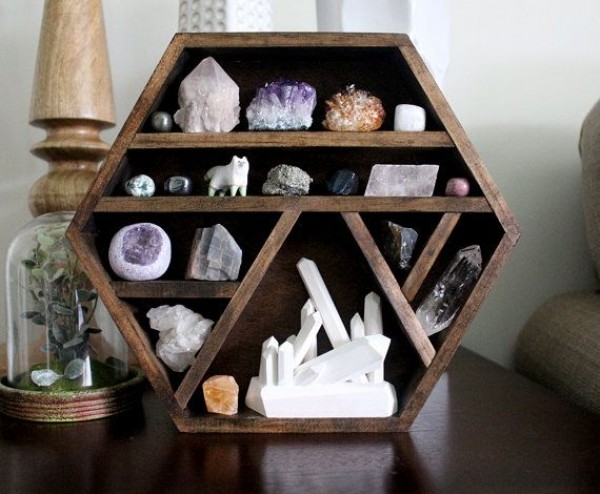 A crafty way to use geometric shapes.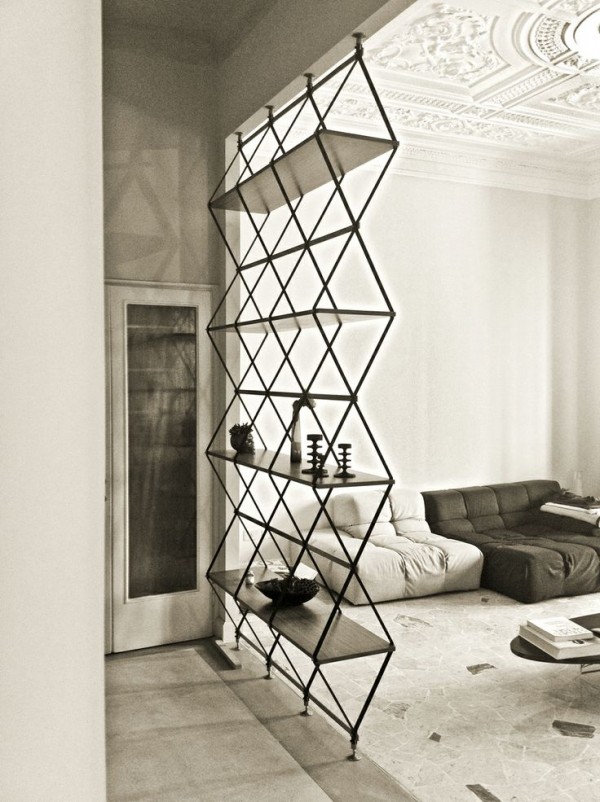 Separating space with more than just a wall.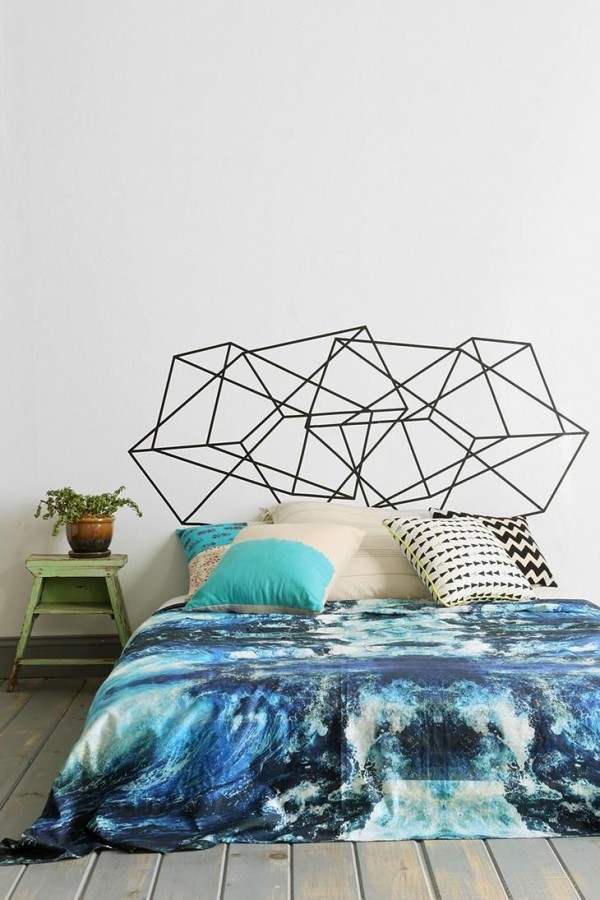 Simple wall art to add shape to the space.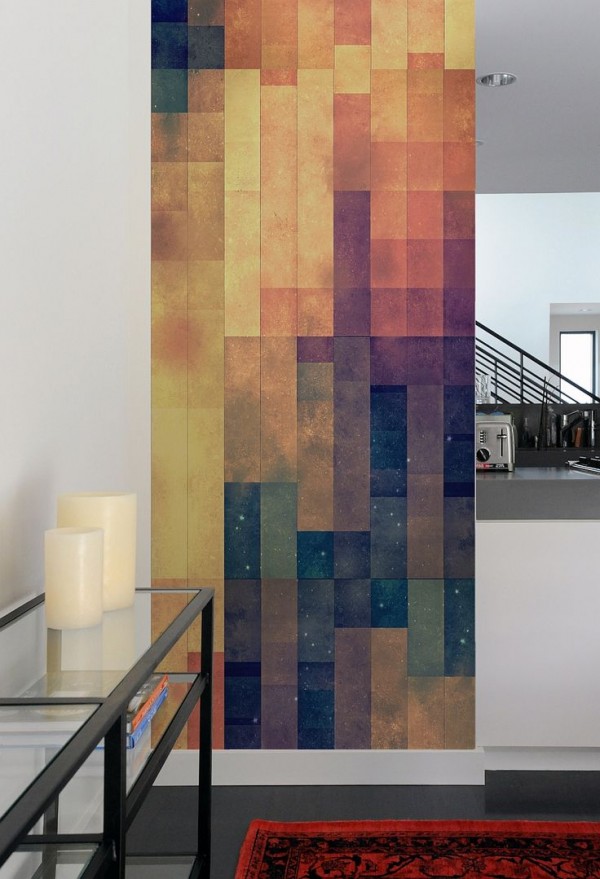 Creating shape with colors.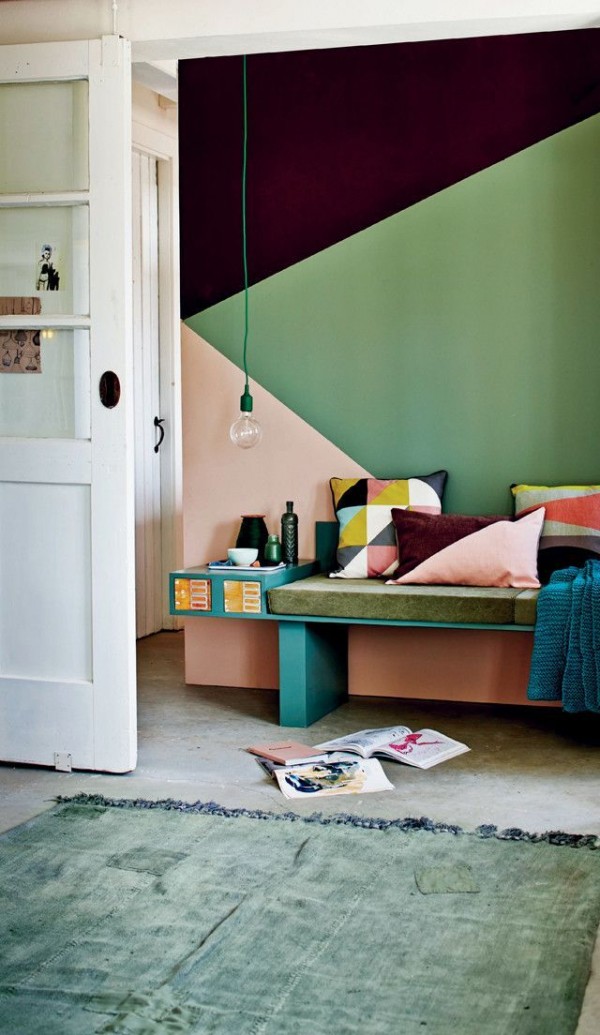 Another great wall paint job that sets a shape to the entire decor.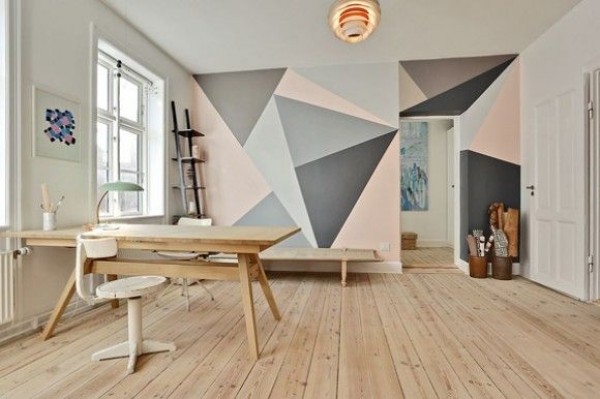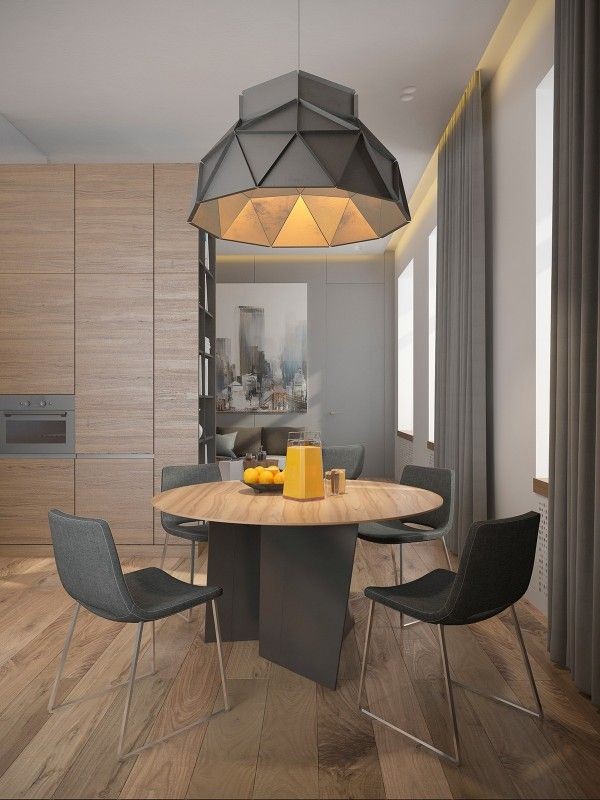 A geometric chandelier is the focal point that brings all pieces together.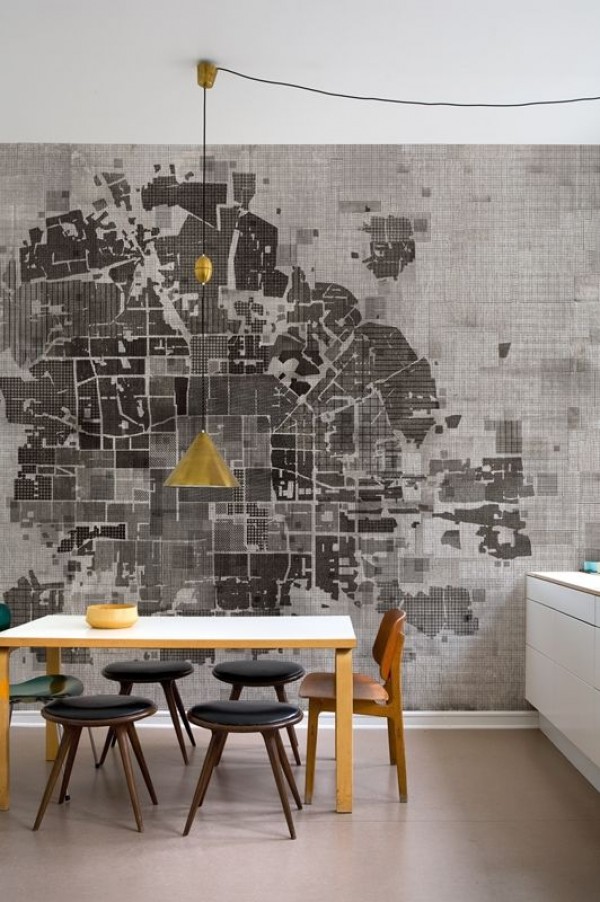 City map themes geometry decor is unique as it is unconventional.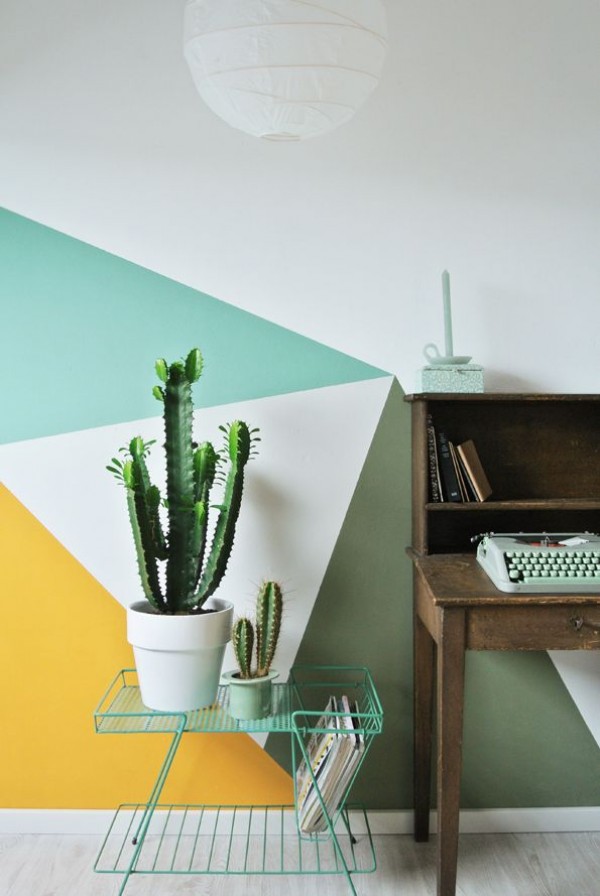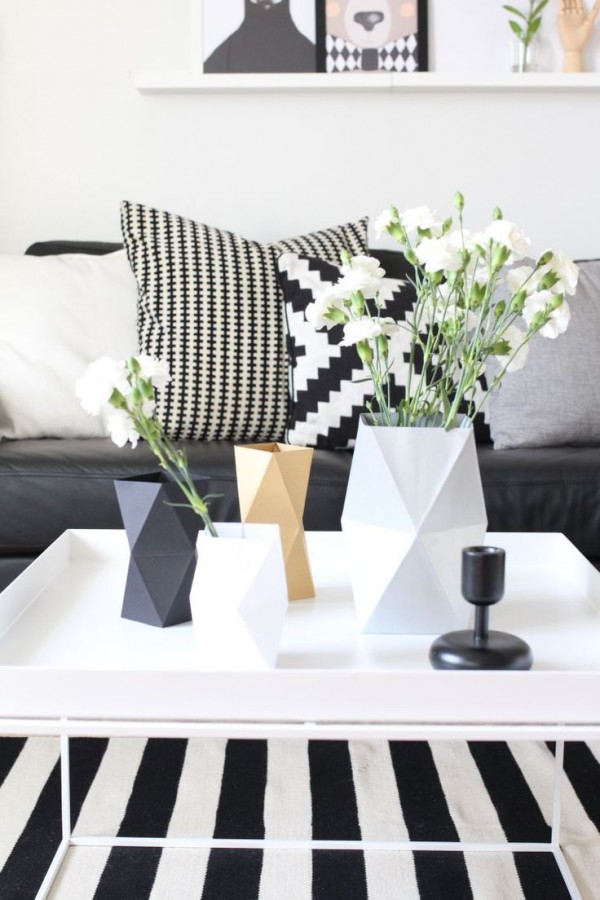 Small things such as vases can make a big difference.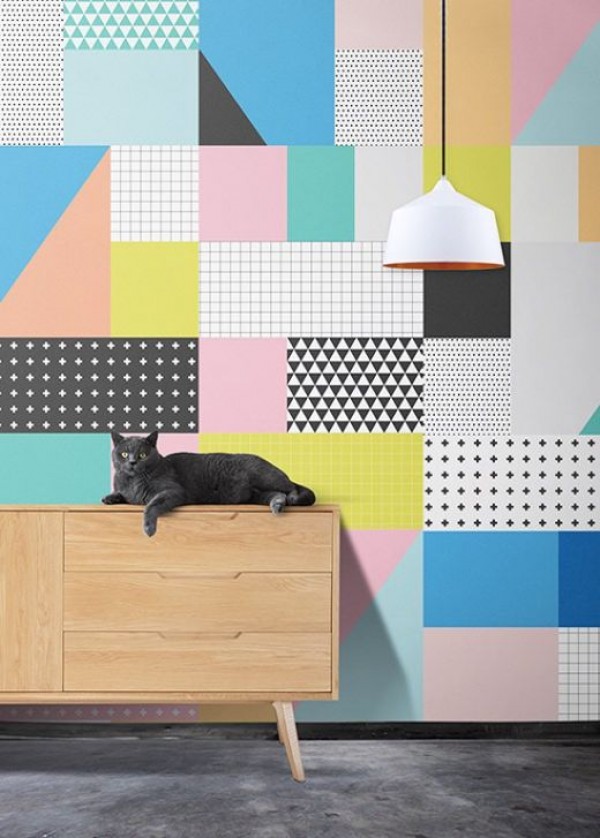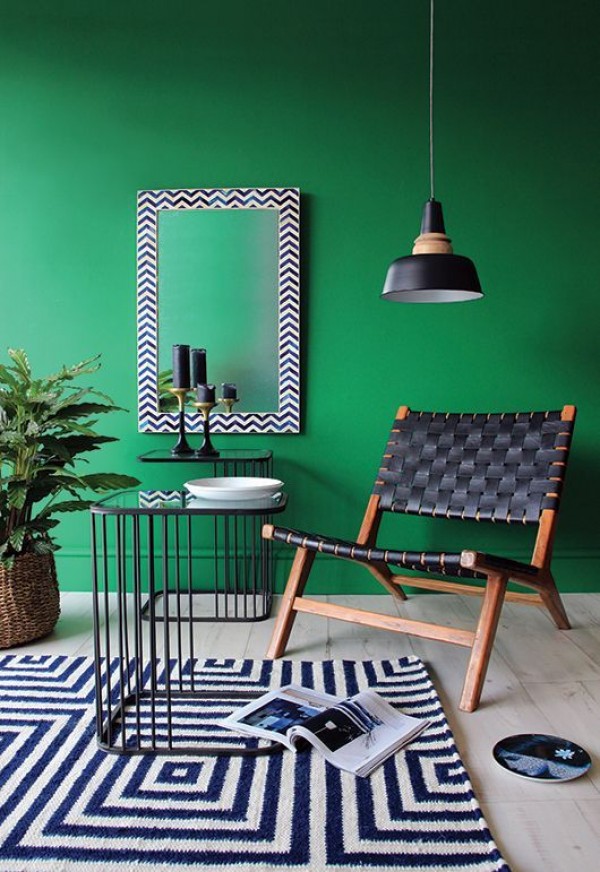 Continue reading: