Last updated on October 25, 2023
In short, all kitchen lights should be cool or daylight color temperature. But there are some important caveats that we delve into in this article. Read on!
Because the kitchen is a place where you prepare your meals, you need the best lighting possible to clearly see what you're doing (especially then using knives in involved.) Only the daylight lights can provide that. At the very least the lights should be cool and bright enough.
At the same time, the kitchen isn't only the place where you cook. It's also the place where your family gathers and where you occasionally entertain your guest. In that case, illuminating everything in daylight isn't the most romantic solution.
This is what defines the warm vs. cool kitchen lighting debate. We dissect it and offer a solution next.
What's Inside
Color Temperature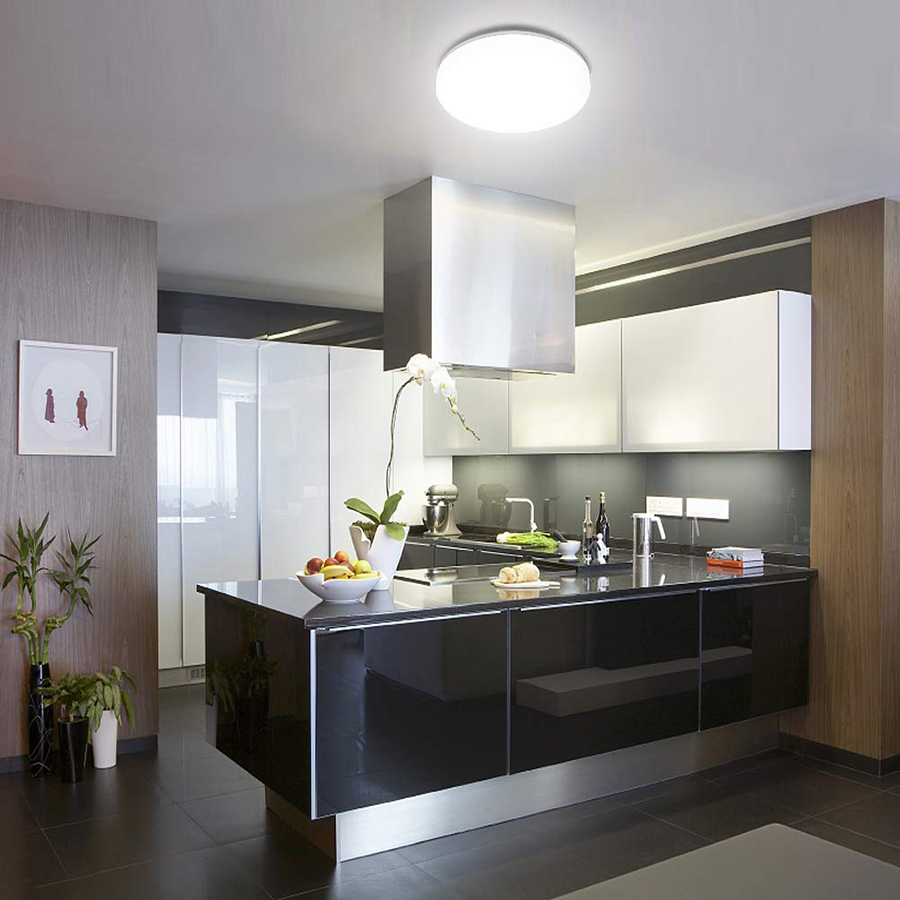 Check Out the Top 10 Best LED Lights for Kitchen Ceiling
Kelvin is more important than wattage when it comes to selecting a light bulb for kitchen lighting. That way, you will find out the color temperature of your bulb. Cooler bulbs make it easier for people to see and are what you want in kitchen settings. Whereas warmer bulbs give off that comfortable vibe, making lounges and restaurants welcoming.
Besides generating visibility, the color of a bulb can also alter space, just as any other decorative element can do. The Kelvin scale should be prioritized over the wattage when choosing a lightbulb because it affects both how visible something is and its mood-surrounding-that space depending on which range it falls under.
Cool white kitchen lights are great for rooms with blue or green decors. Some other options include warmer colors, which are good for kitchens where there's a lot of cooking.
Lower than 3000K is a soft white color that resembles the incandescent light bulbs. 5000K is a 'cool' or natural white light like the sunlight. In decorating, use warmer colors in rooms with less blue light, such as more reds and oranges. The term Purple Haze is often used to describe the experience of straining one's eyes due to fluorescent lighting. It is also important.
People often use lights of different colors and temperatures in their homes. Warm white is the warmest color temperature, and these types of lightbulbs imitate candlelight. They are usually placed in areas where people spend a great deal of time, like living rooms, dining rooms, or bedrooms. But it's rarely, if ever, a good option for the kitchen.
It is important to note that only the daylight bulb makes your decor colors look their true shade. For example, most off-white cabinets will look creamy under warm light. Kitchen decor is another reason to use a cool temperature.
Watts
You should consider lumens instead of watts when buying new light bulbs. Instead of replacing an incandescent with a 60W equivalent, you would be better off purchasing LED with 12-8 watts instead (more energy efficient.)
Lumens
Lumens is the brightness of a light bulb; higher lumens equals more brightness. The problem is how bright a room should be, which is subjective. Nonetheless, more lumens are needed with darker walls and less space in the room.
The proper amount of lumens per square foot can vary with different kinds of lamps, but it averages 30 lumens per square foot in the kitchen.
Room illumination depends on many qualities, such as if you like intense lighting because you work late or want softer lights just to read by. They also depend on wall colors and placement within the house, so one person's preferences may not work well with other persons.
Kitchen Ambiance
There's the flip side of the coin (isn't there always one.) The kitchen isn't just a workspace for cooking. It's often a place for people to gather. Daylight lighting isn't the most romantic setting to be in when lounging and having a good time. What do you do then?
You should install a dimmer to control your light in the kitchen and if you want another option, try the different colors of LEDs. If there is one small lamp that emits yellow light on your kitchen table, it is unnecessary to get rid of it since this can be really soothing. If you are interested in upgrading the design of your room, don't spend as much money as you would need to with overhead fixtures but rather only when buying a countertop lamp.
Smart Bulbs
A smart bulb is one in which you can alter the color of the lights at will. Some people prefer a daylight color to read by that they associate with day time activity, but still want to have the warm light during other times. When you enforce a color like blue or red, it will keep that tone throughout all hours and brightness settings each of your bulbs has.
Many people advocate using smart bulbs at home because going from bright white light or yellow tone for reading to a night setting or bias lighting is bad for someone's eyesight if done too often. Smart bulbs provide different advantages than traditional ones do in terms of versatility and convenience.
The Verdict: Warm, Cool, or Daylight Lights?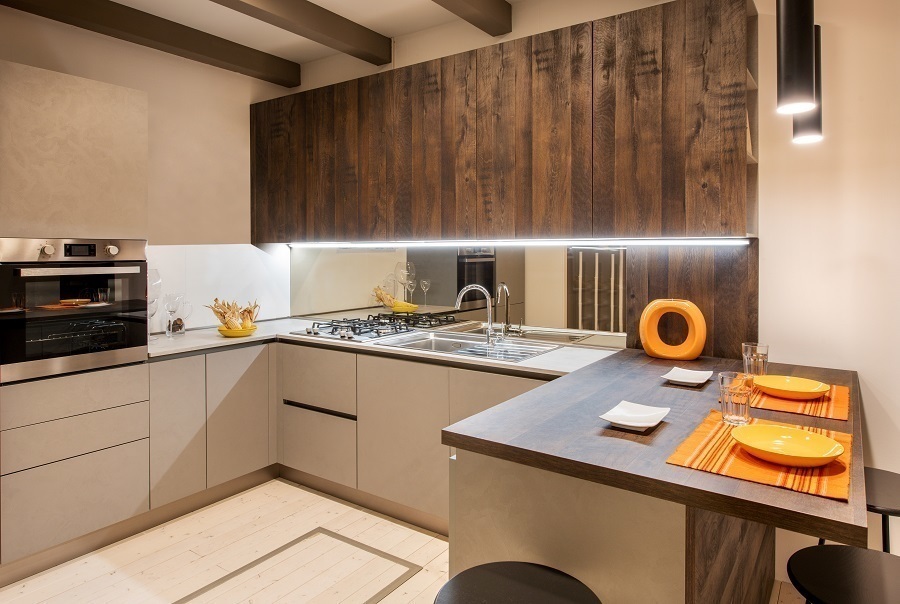 Changing the old halogen bulbs to new LED lights that can adapt to any temperature is the best choice you can make. The daylight keeps colors true. Plus, it's good for you and your light source because fresher looks are being expressed in a cooler setting.
LED is a light source that emits blue and other colors due to recombination. It is more efficient than all of the other halogen lights, such as incandescent, because it can emit more photons. This is why many people have been switching from traditional lights to LEDs.
You can also change the color of the light by looking at what color LED bulb you use in your kitchen for general lighting or ambient lighting and task lighting. One notable disadvantage of LEDs is their cost.
In a kitchen, daylight bulbs are needed to see what you are doing. But sometimes we prefer the warm light of the lamps that we use in rooms where the goal is socializing and relaxing as they emit a more relaxing atmosphere. Daylight bulbs emit a crisp white color associated with awareness and cleanness, while warmer light emits a mood.
Continue reading: