Last updated on August 13, 2023
Want to plan your new home layout or get ready for a renovation project? Use one of these nine pieces of software. Read on!
Floor plans are blueprints that show you how a space or an area will look once the project is finished. It presents all the aspects of the room design to the viewer, including furniture, walls, fixtures, and more. In addition to this, a floor plan clearly depicts the size of each room, the appearance of a building in general, etc.
From architects and builders to designers and people in real estate, floor planning software is used by all. Nowadays, it is so advanced that users can build 3D models and get a walkthrough as if the design is already done. Basically, with the right software, you can get a very realistic image of what the space will look like.
What's Inside
What Is Floor Plan Software?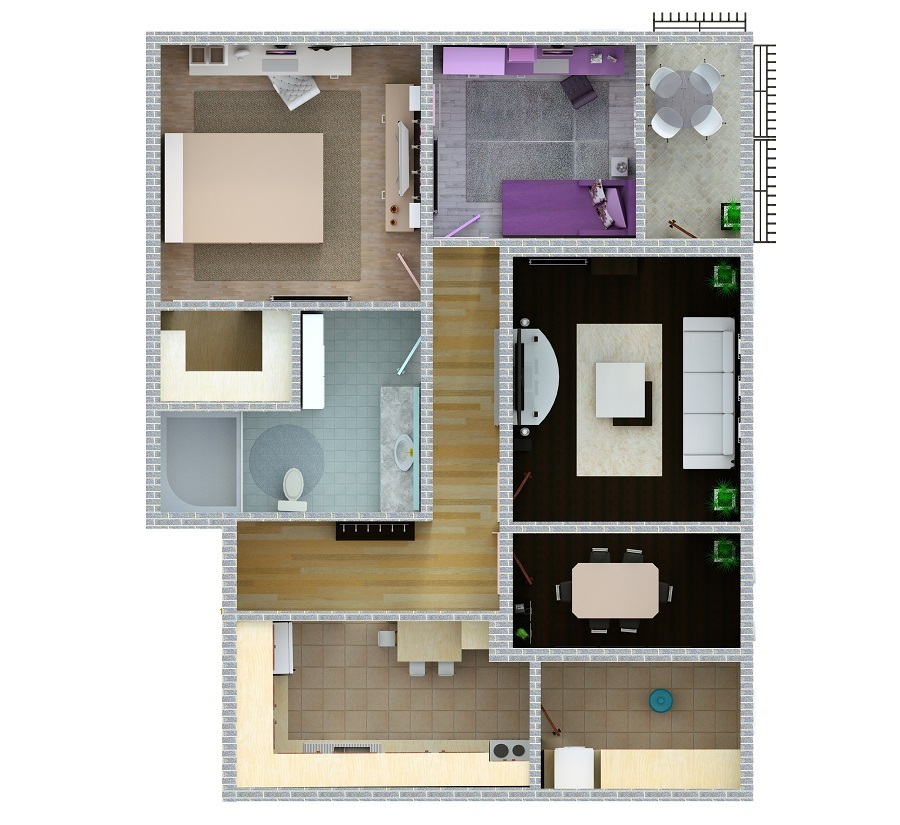 The old ways of drawing up floor plans are time-consuming and not as realistic and accurate as modern designs. Some still create the floor plans on paper or by using some simple program on their desktop. However, most architects, designers, and builders today prefer to use software and tools that not only facilitate the process but create very accurate renderings of their ideas and plans.
It's not just them that prefer this – it is the customers, too. Stats show that 1 in 5 possible buyers in real estate ignores all listings without a good floor plan.
According to the National Association of Realtors survey, around 90% of home buyers search for a new home online, and they use virtual tools and 3D floor plans to make their decision.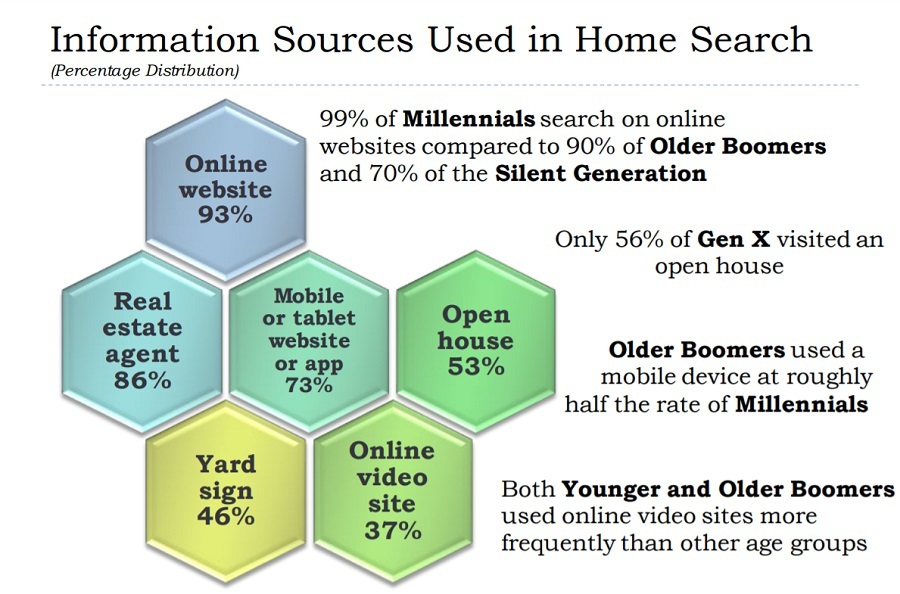 Floor plan software solutions deliver 3D mockups of the project. They are used in the planning, as well as execution stages. Thanks to virtual walkthroughs and 3D modeling, users can see a lifelike representation of the designed space or building. They can also tweak the plan by removing and adding furniture, changing colors, or even changing the overall floor plan.
But aside from the ones mentioned above, using floor plan software has the following other essential benefits:
It makes it easy to incorporate intricate details or make corrections to your floor plans, making the final output more astonishing and precise. 
It helps home builders and interior designers understand the details of the floor plan and share their vision with their clients. For example, with the help of the technological tool, they can show their clients what certain areas in their home will look like, including where the doors and windows will be placed and where the furniture will be situated.
It allows you to save some time and money. Since everything is done digitally, home builders, remodelers, and interior designers don't have to buy papers or materials for an actual 3D model.  
That said, floor plan software can help professionals streamline their work and ensure favorable outcomes for their clients.
Finding the Right Floor Plan Software: the Top Choices of Today
Picking the best software for this task is not as easy as it might seem. There are many options today, which can make it challenging for you to select the best tool to use. This article offers an overview of the best-rated software and its characteristics.
Foyr Neo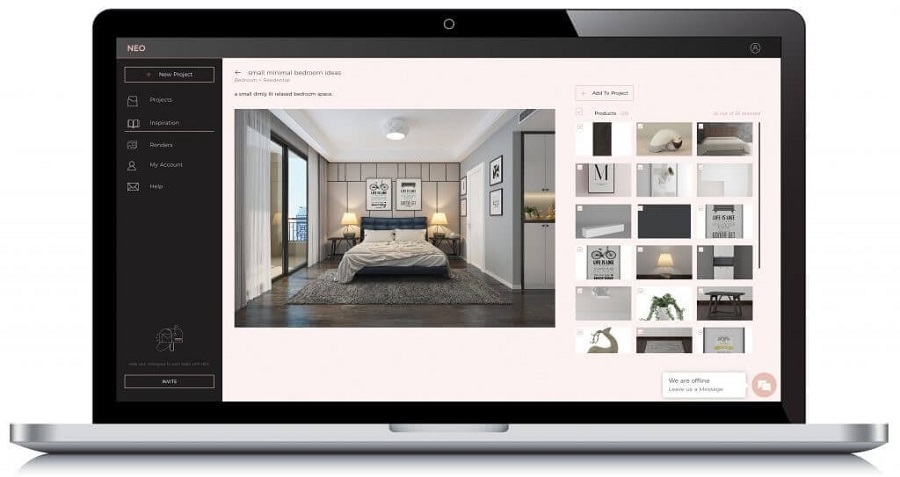 Today, this floor plan creator software doesn't need an introduction with designers, builders, or architects. It's one of the most versatile tools used, and it's simple to master. Foyr Neo enables designers and other professionals to create flawless floor plan designs from scratch.
This tool can send laser meters via Bluetooth and is compatible with a variety of sketch apps. To use it, all you need to do is enter the details and description of doors, walls, windows, and other features, and let the tool do its work.
Neo comes with a 14-day free trial, allowing users to test the tool before making a purchase. For the many features offered, it comes at an excellent price – starting at $49 per month.
Best Features
2D and 3D floor plans
3D renderings and walkthroughs
Design collaboration
AI-assisted planner
Blueprint import
Rich furniture library
Cedreo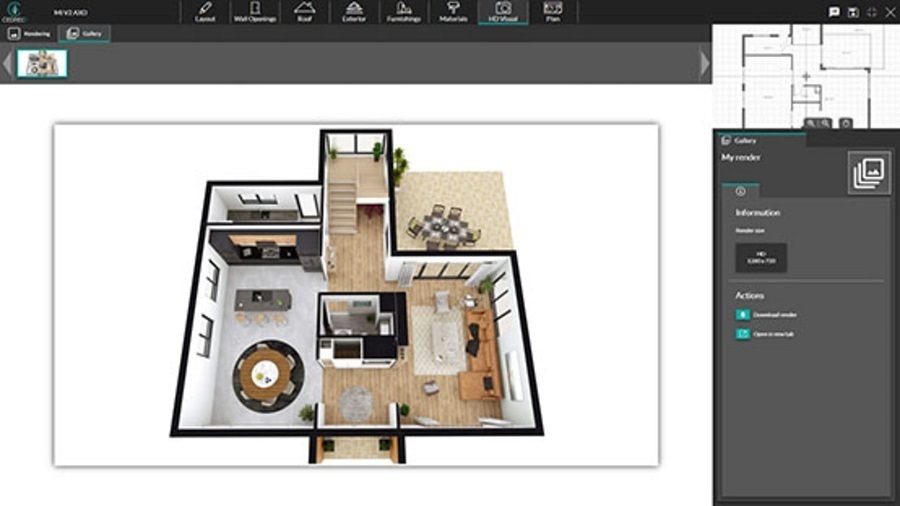 Cedreo is also one of the top floor plan software used in the construction and interior design industry. It's specifically made for interior designers, home builders, and remodelers who want to create high-quality floor plans for their home design projects. It comes with a floor plan designer or tools that make planning a seamless and faster process.
Moreover, Cedreo allows users to define interior spaces and outline rooms. It provides accuracy in terms of taking measurements and defining small details. And when it comes to pricing, users can use the platform for free but with limited capabilities. For anyone wanting to use the software's full design capabilities, the price ranges from USD$99 to USD$124.16 per month.
Best Features
Ability to import an existing floor plan
Floor plan projects duplication feature
Ability to draw walls continuously
Project Resizing
2D Floor Plan Customization
Area Calculations
2D Drawing and 3D Visualization
SketchUp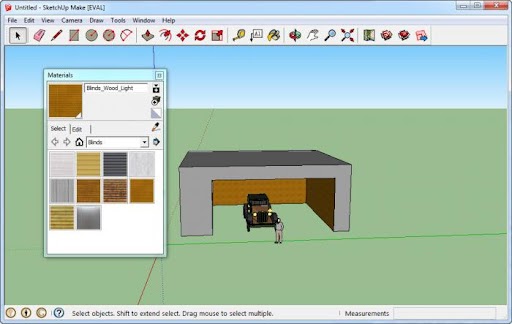 SketchUp is another well-rated 3D design tool with priced plans that begin at $119 per year. Even so, you'd have to opt for more advanced plans to enjoy all of its features. You can use this tool to import reference documents and images and turn them into a 3D rendering of the planned space. The tool also incorporates light rendering and has various integration capabilities.
Best Features
SketchUp's features are more limited compared to the first-rated tool, but they still include a lot that you can use.
Lighting effects
2D and 3D models
Animations
Textures
Layer management.
Room Sketcher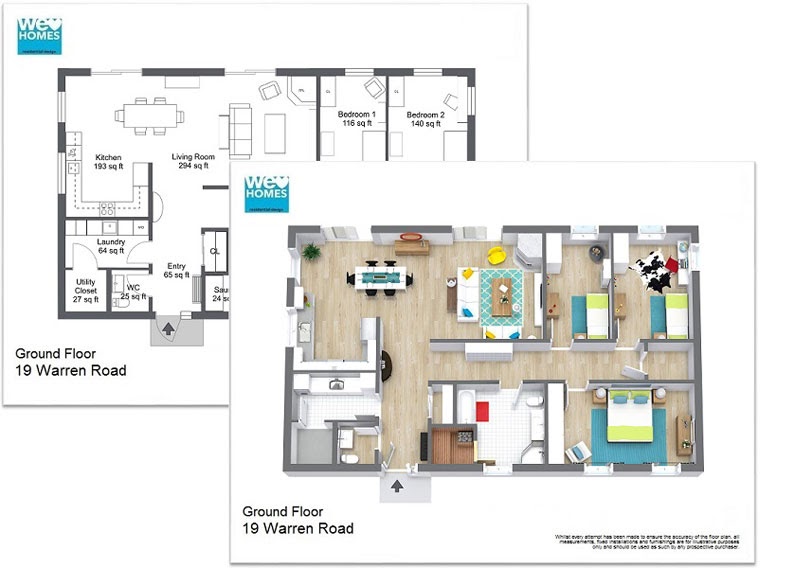 RoomSketcher is a great choice for real estate agents and designers since it allows them to create and showcase quality floor plans that impress. It works with the GLM app for floor plans and is compatible with Google devices only.
If you have basic designs, there's a free version of this tool. Otherwise, this tool is priced starting from $49 per month for designing 2D and 3D floor plans. To make use of all of their features, you'll have to opt for the higher-priced plans.
Best Features
Apps on Mac, Windows, iPad and Android devices
Snapshots feature
Live 3D floor plans
360 degree view
2D and 3D floor plans
Autodesk Civil 3D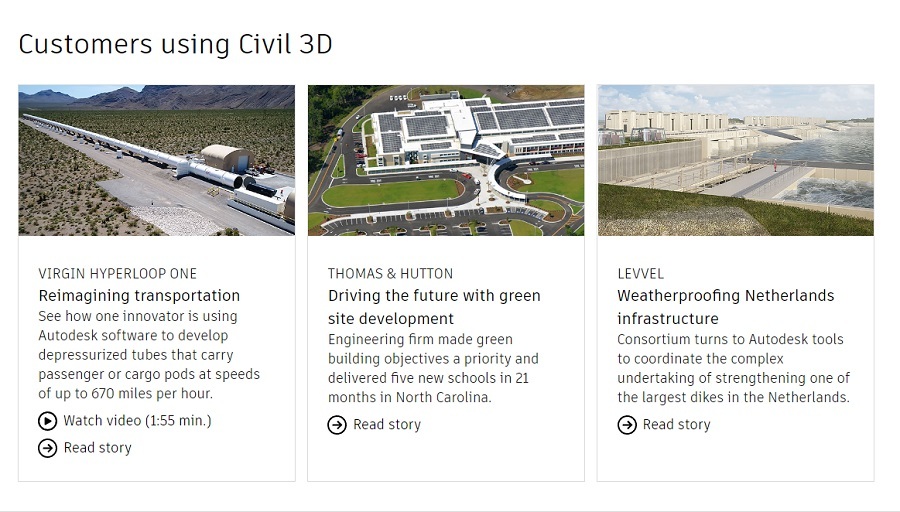 Autodesk has achieved a lot in the design world. Their Civil 3D tool is designed for professionals and requires some knowledge of AutoCAD to work. Compared to other options in this list, Civil 3D is harder to master.
Even though its main purpose is to assist architects and builders, this tool is often used for rendering floor plans into 3D models. It can help with annotation, drafting, and is great in various analyses (such as geospatial analysis and elevation surveying).
As you can expect, it integrates with AutoCAD, as well as other AutoDesk products.
Best Features
Collaboration
Surface modeling
Rich toolkit for transit and rail design features
Plan documentation and production
3D modeling
SmartDraw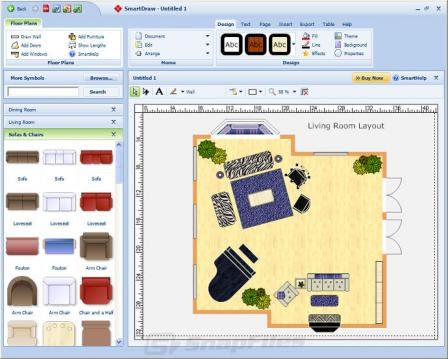 Smart Draw is primarily an org chart creator. One of its offerings is a web floor plan creator and layout tool that can be used to make and share such projects. This tool facilitates collaboration and even though it has a much more limited features list compared to others, it also comes with a very low price. You can purchase it at a rate of $9.95 per month. There's a free trial available, too.
In this tool, you'll find a variety of architectural design symbols, and you can download your floor plans in pdf, SVG, and png format. Its drag-and-drop interface is very simple and scales room dimensions automatically.
Best Features
3D floor plans
Easy automation
Various diagram types
Symbols, shapes, and templates
Easy collaboration
Available in different languages
Planning Wiz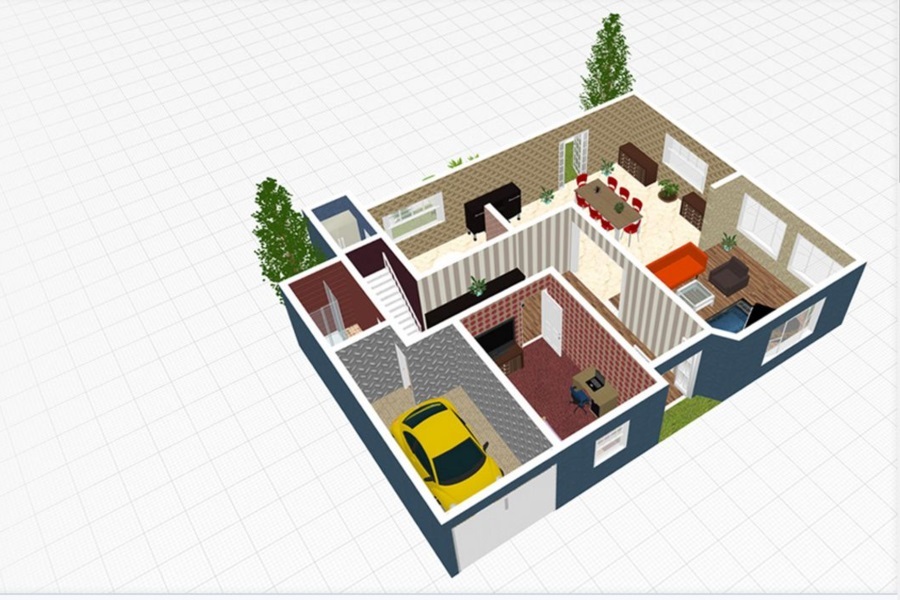 PlanningWiz is a true wizard when it comes to floor plans. This software is often used by interior designers, furnishing retailers, and real estate agents. It's simple to use and the projects are easy to share. The free plan allows users to create simple 2D and 3D projects, but if you want to enjoy more features, you should opt for the paid plans instead.
All this makes Planning Wiz a good tool for small interior design firms, freelance real estate agents, and basically, beginners. It has a simple interface and, even though it has more limited features, it allows users to create great designs.
Best Features
Reporting metrics and stats
Fully interactive 3D
Customizable tool
Simple website integration
Cloud-based floor plans
SweetHome 3D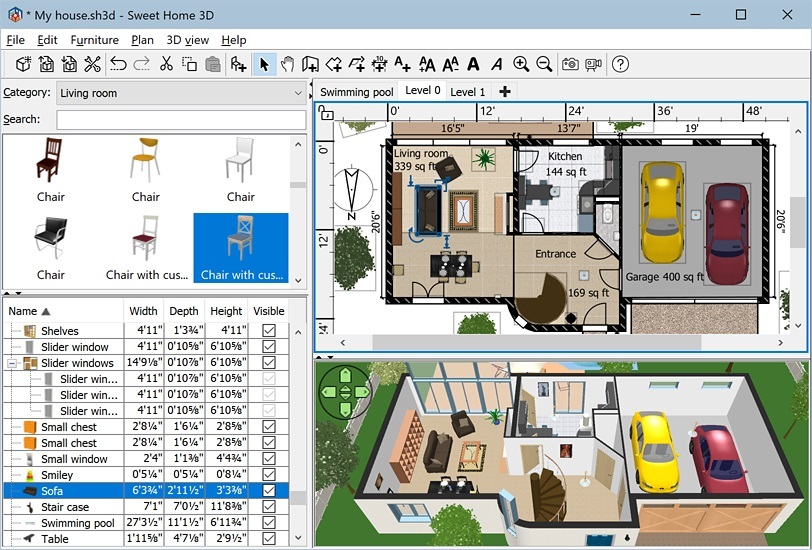 The free version of Sweet Home 3D is available to download, but it has more limited features and is not as good as the paid version. To use more features, you'll need to pay a minimum of $13.99 per month.
SweetHome 3D is an excellent tool, one that allows you to develop quality floor plans in 3D. It has a more limited capability compared to the first choices in this list, but if you need to create quality 2D renderings, it is excellent.
Best Features
Free plan available
Searchable and rich library of objects
Easy customization of objects and lighting
An inexpensive tool with a wide range of houses
Home Styler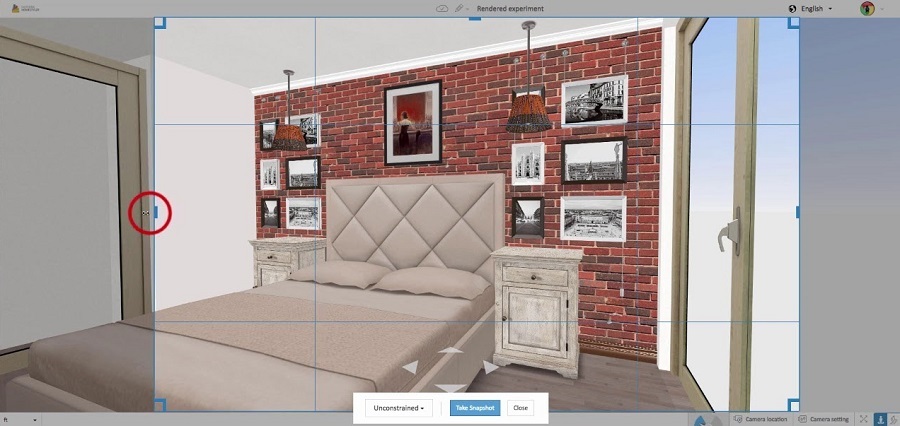 Home Styler is a browser-based tool that offers basic, standard features allowing users to draw floor plans. It's not highly advanced, which also makes it simple to use and quite affordable. The pricing of Home Styler starts at only $20 a month, and there's a free trial version available.
Best Features
Broad database of walls, doors, furniture, windows, etc.
Free and paid versions are available
User-friendly tool
Documentation and annotation functionality are available
FloorPlanner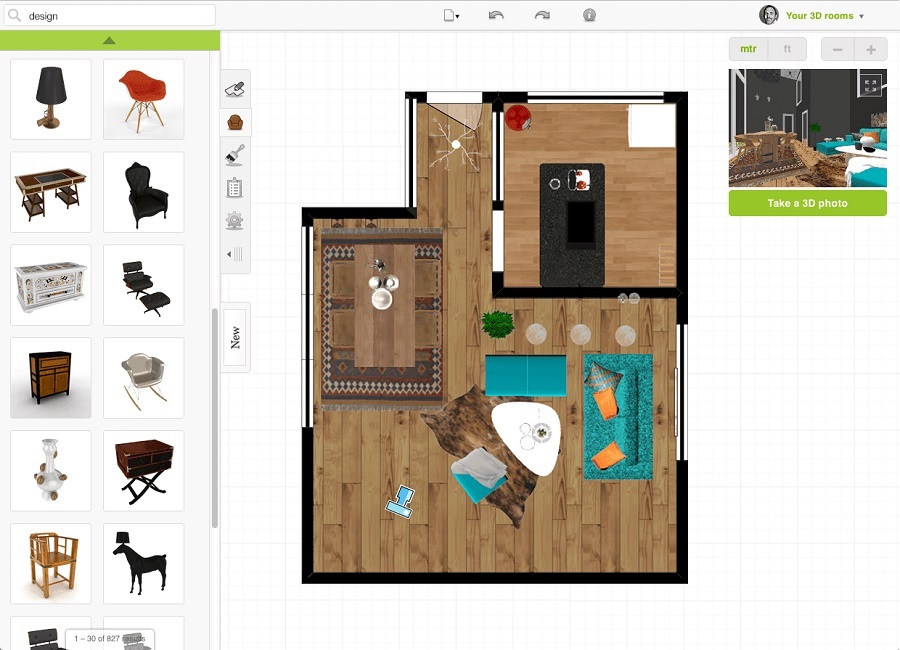 Finally, Floor Planner is a famous creator that gives you access to a quick overview of a given property or space. It is a good fit for design enthusiasts and homeowners, as well as professionals in the real estate and architecture industry. Since it's easy to master, you don't need any CAD knowledge to use it.
This tool has different tiers and prices, starting at $14.99.
Best Features
Compatible with tools like Hersch Lem, Hilti PD, and Leica Disto
Big symbol library
2D and 3D floor plans
Intuitive drag-and-drop feature
Auto-furnish feature
Wrapping Up
Floor plan software is useful for many things. It's not only professionals that enjoy the perks of modern technology and 3D rendering. It's also homeowners and people who wish to renovate their spaces.
If you read this article, you're familiar with the best-rated tools and their features. In it, we've listed software solutions with different features and pricing, which should help you make the perfect decision for your design.
Picking one is an excellent way to ensure that your project runs smoothly and that you or your clients are fully satisfied with the final result.
Continue reading: