Last updated on October 13, 2021
Moving homes is an overwhelming experience and it is important to prepare for it well. Use these tips to make your moving day as stress-free as possible. Read on!
One of the most stressful things that many can agree on is moving to a new place. While this major transition in life can be exciting and fun, it can also be overwhelming.
Packing your life in big and small boxes will take days, weeks, or even months, plus you need to prepare and organize other things before the actual moving date. But just because it's tiring doesn't mean it'll also be a stressful experience for you.
Thankfully, having a stress-free moving day is possible. Through proper planning, starting early, and getting organized, you can make the move a lot easier, smoother, and more pleasant. So, how can you pull off your house move successfully?
Below are some tips to help you achieve a stress-free moving day:
What's Inside
Pick The Right Moving Date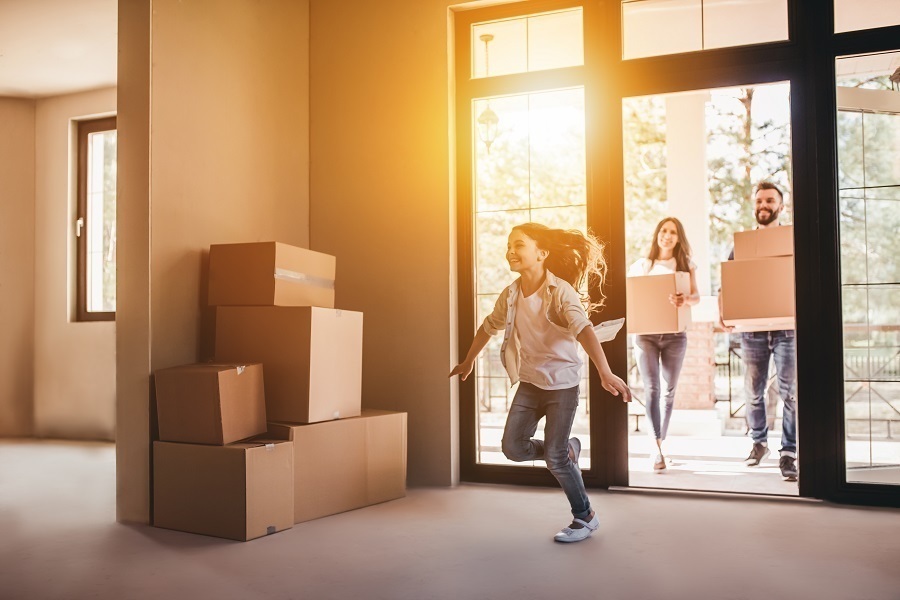 The moment you decide to move to a new house or apartment, choose a date first. Make sure it doesn't fall on your busy days. For instance, if you're moving with kids, avoid moving in the middle of the school year as it'll be a hassle for you, your children, and their school. Moreover, avoid setting your moving day during the winter season as it doubles the challenge of moving.
Go for days between your children's school year, on the weekends, or any day that gives you and your entire family a day that's free from any stress and personal obligations with school or work. The earlier you set a moving date, the more time you have to plan everything.
Choose a Professional Mover Early
While you have the option to DIY or call on your friends or family to help you in moving, sometimes, you can't guarantee if the job will be done properly as it requires professionals to handle fragile, bulky, and heavy items. So, it's recommended that you go for professional movers. Choosing at an earlier time is also crucial. This way, you'll have plenty of time to check and compare several quotes and see which price fits your moving budget.
Moreover, don't forget to check for customer reviews and see what their previous customers say about their service. You can also inquire if they're willing to evaluate your home, which means they'll come by to your house and assess how many items will be moved. Through this, the professionals will accurately estimate what type of moving vehicle should be used and the number of people required for your moving day.
Make a To-Do Checklist
Moving to a new place will be like a massive project. It's the type of project wherein you need to plan, organize, and prepare for months and still work on it even after days or weeks of your move. And since it's a huge endeavor, you can also expect that it's composed of many things to do. To avoid missing out on essential tasks for your moving day, it's ideal that you create a checklist.
List down every single task you need to do before, during, and after your moving day. While listing down your task list, make sure you also consider creating a timeline. For instance, if you listed down packing the master bedroom, you can place how many hours or days you're planning to designate for that task. A timeline will keep you on track of how far you are with your task. However, make sure your to-do checklist and timeline are manageable.
A to-do checklist will ensure you don't miss out on doing something. What's more, having a paper checklist or a digital checklist also allows you to tick off tasks you've completed. Seeing items on your list being ticked off will automatically give you a sense of accomplishment and motivate you to keep going.
Declutter In Advance
One of the top items in your checklist should be decluttering your current home. Getting rid of all the unwanted and old items you have before your move can save you time, energy, and boxes from packing up things you don't need in your new home. Decluttering can also save you money as the fewer items you bring for your move, the cheaper it'll be when hiring professional movers.
Start by donating your old things. Or if you have time, you can host a yard sale or sell them online too. You can also recycle them if you think you can still repurpose them into new items. But if both giving them away and recycling aren't possible options, then it may be best to dispose of them properly by hiring rubbish removers.
Have a Packing Plan and Remember to Start Early
Here comes the longest and often the most stressful task—packing up your whole house into tiny boxes. Imagine dealing with so many items, numerous rooms, and even uncover so many memories along the way. That's why it's always recommended that everyone pack their things as earliest as possible. The more time you have for packing up your boxes, the less likely you're going to miss anything.
It's also vital that you come up with a packing checklist. This should have a list of all the rooms you need to tackle. Enumerate them according to the order you wish to pack. For instance, if you want to pack up your guest room first, assign a day or two to focus on this room. Avoid tackling multiple rooms in a day as that'll only make the process a lot more stressful for you. Moreover, focusing on one room at a time will keep you on target.
You can create a mini-checklist for every room, which consists of all the items you need to pack and put in the boxes. As you tick them off, this will inform you that certain things are already safely packed away. Also, avoid overpacking your packages as filling them too much might only damage your stuff or make the boxes heavier, potentially injuring anyone carrying them.
Label the Boxes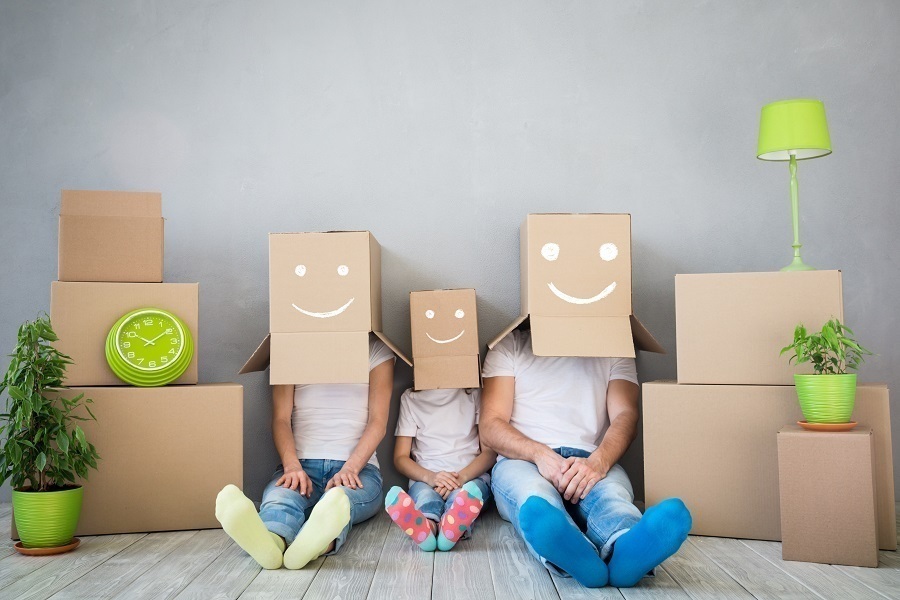 As you pack every room and item, never forget to label the boxes before putting them aside. Putting the proper labels will save you so much time and energy later on when you need to unpack them in your new home. You can use a thick permanent marker to ensure the labels are clear and highly visible. When labeling each box, make sure to write down which room it belongs to and what items are in it. You can even be as detailed as writing down all the contents a box has for easier identification.
You can also use colored boxes or colored packaging tapes and assign one color for each room. Proper color coding and labeling of your boxes will save you much stress by the time you rip them open and unpack them in your new house.
Deal with the Important Paperwork
Aside from your furniture and other stuff, you must pack your important and confidential documents and paperwork. These may include your passport, birth certificate, house deed, insurance paper, wills, and the like. Make sure you place them somewhere secure and avoid mixing them with the other stuff to prevent the risk of damaging or tearing them up during the moving day. You can keep them in a tightly sealed envelope and have them with you in the car.
Keep Personal Items Safe
Encourage every family member to pack their own box filled with personal items and other essentials they may need for the first few days with your new home. These items may include phone chargers, medications, nighttime outfits, toiletries, cleaning supplies, or even jewelry. You can also pack another box filled with food supplies that you can consume during your first week of stay. Once every family member has packed their personal box, keep all these together in your private car and avoid mixing them with the other boxes.
Make Pre-Arrangements For Your Kids And Pets
If you're moving with your kids or pets, the entire moving process might be stressful, confusing, and dangerous for them. To keep them safe from the hassle during the moving day, make pre-arrangements on how and where you're going to temporarily keep them safe. For instance, you can take your kids to your relatives or friends and let them watch over them for the day. Then, you can leave your pets with a pet sitter and pick them once all the boxes have been moved to the new home.
Call Your Utilities
Before your moving day, don't forget to contact your utilities and inform them about your moving day. Some homeowners tend to miss out on this step and end up paying bills for the next month, which they won't be using. So, set aside time to make a couple of phone calls to the internet, water, electric, and cable companies.
Prepare Yourself
While you're busy preparing your boxes and all the things you need for your new home, make sure you don't forget to prepare the most important part of the moving day, which is yourself. The moving day is expected to be a long, exhausting, and tiring day. So, to be prepared, make sure you eat properly, stay hydrated, and get enough sleep, especially before the moving day.
You need to be physically and mentally ready for this busy day so give yourself enough time to prepare. Additionally, during the moving day, remember to wear proper clothes and footwear to keep yourself safe while lifting heavy boxes.
The Takeaway
The moving day is a huge deal for most homeowners, and keeping it quick and stress-free is always the goal. Through these tips, you'll be able to keep your moving day stress-free and get through the process smoothly and successfully. Most importantly, remember that the moving day is your starting point towards living and settling into your new home.
Continue reading: