Last updated on May 17, 2022
Looking where to put a trash can in a small kitchen? It can be tricky! Check out this list of ideas to find the right solution.
We've all been there. A trash can is a necessity that albeit doesn't look good, and it has to be present in the kitchen. And in a small space, it poses another challenge. How to hide it when there's little space to store things at all?
To solve this, we've been looking for the brightest ideas that tackle the issue. And some of these are great. Our list consists of just eight ideas, but they are good ones. You'll find ways to hide, embellish, or even feature the bin. Check it out.
What's Inside
Custom Tilt-Out Trash Cabinet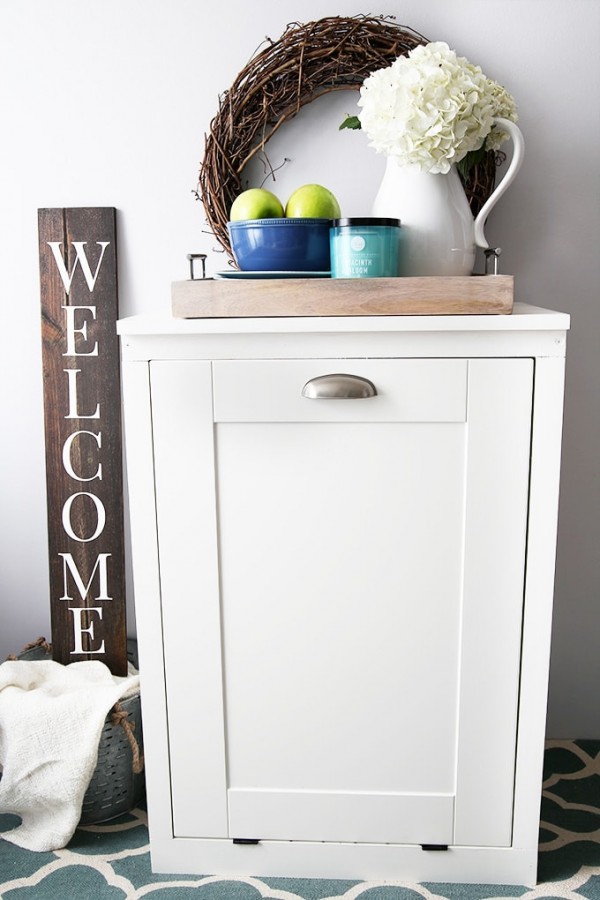 Here's a custom cabinet to hide the trash can (because really, who wants to look at a trash can?). It turns out as one of the most brilliant trash can ideas in a small kitchen too. If you want, you can even try to build one at home.
Cabinet Transformed Into a Kitchen Island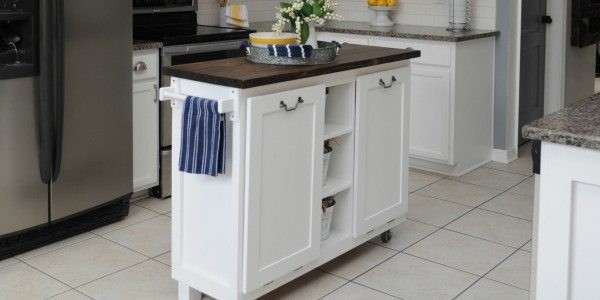 Pick up two cabinets at a garage sale, and even if they aren't in the perfect shape, you can still make a small custom kitchen island. And, you've guessed it, you can pack a hidden trash can inside. It's an excellent idea for a small kitchen that can fit an island inside.
Recycle Bin Labels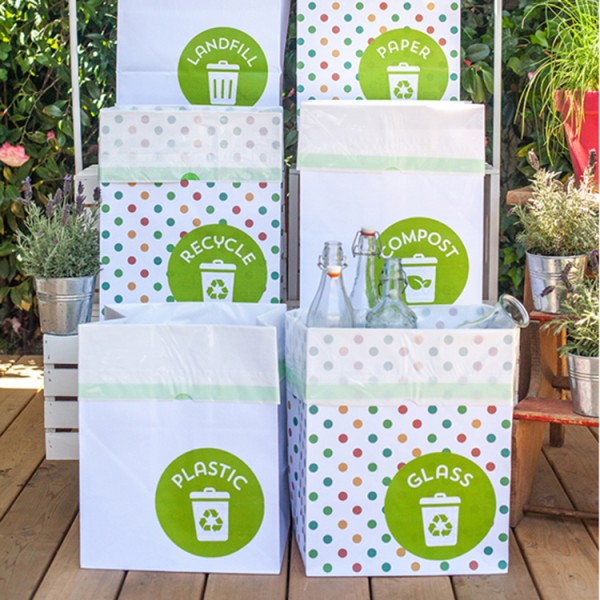 One of the easiest ways to make any trash can look better is to print labels for recycling. It's a simple project that you can take on and apply more imagination than labeling requires.
Trash Can On Wheels

Can't find a large enough kitchen trash can to fit a space? You can make one on wheels to fit any spot. All you need are a few simple supplies and tools.
Wood Tilt-Out Trash Can Cabinet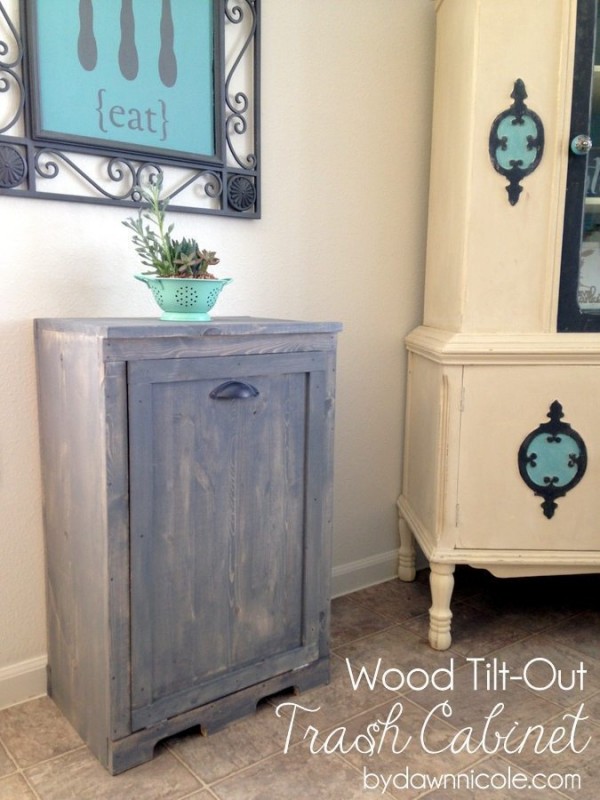 Here's another tremendous tilt-out cabinet to hide away the trash. Made with slightly modified Ana White plans and stained to look like old barn wood. No more ugly trashcan in the kitchen. Check out the link to get the inspiration.
Kitchen Counter with Built-In Waste Bins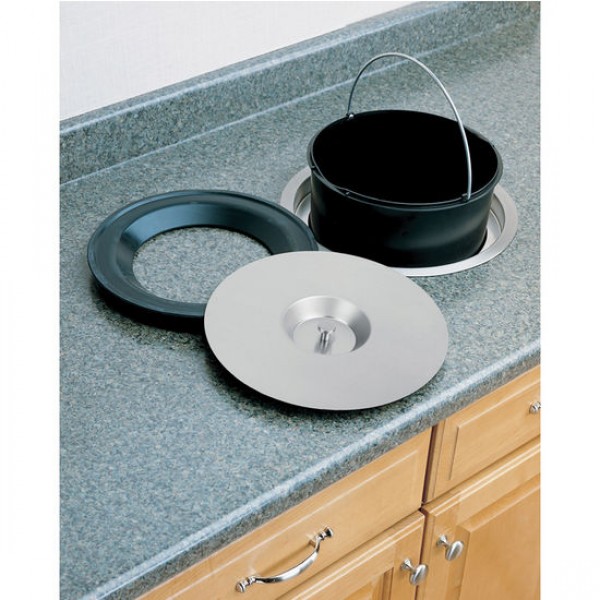 These countertops with built-in waste bins are ideal for any tiny kitchen and then some. They're so functional and straightforward to use. Brilliant idea!
Make a Plastic Bin Look High End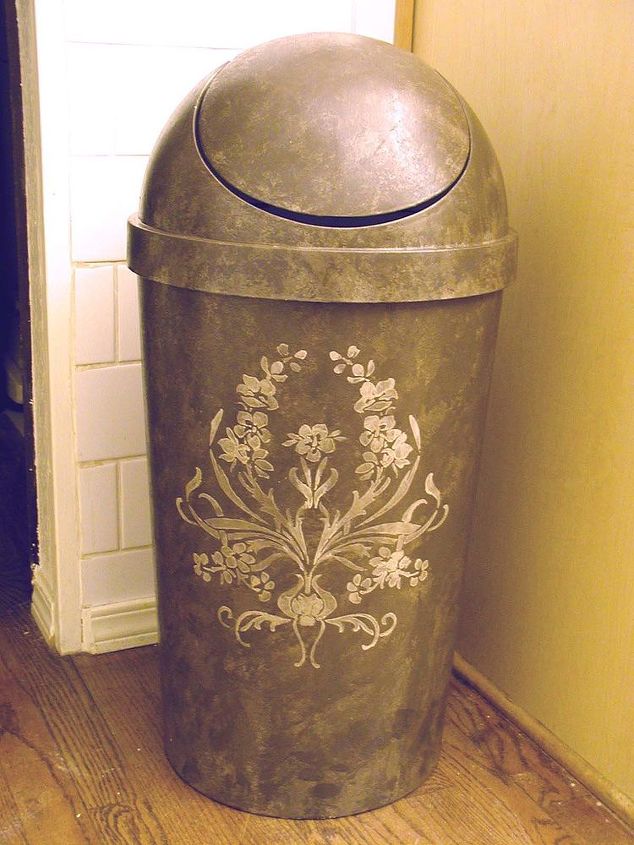 Cheap plastic bins are only good on a tight budget, but they do nothing to your home decor (in the best case scenario). Worse yet, they can be the top eyesore. So here's how to turn plastic into a high-end look.
Pullout Cabinet Bin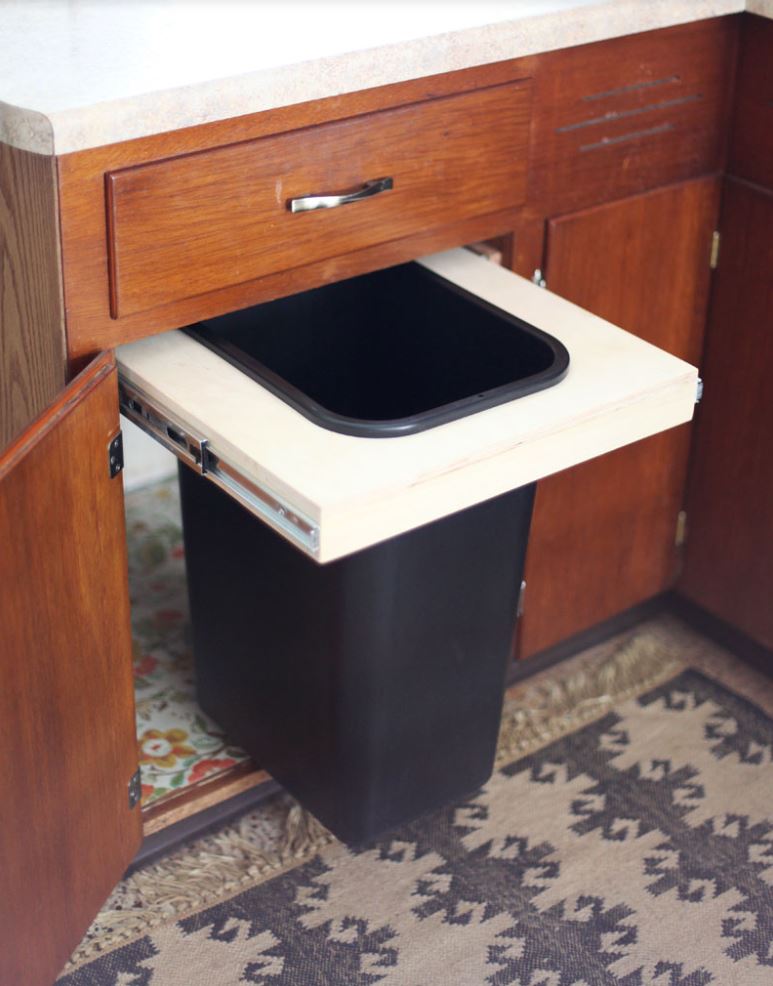 One of the most practical ideas is turning a dead cabinet space into a pullout trash bin. You can see how much sense it makes in a small kitchen and how little it takes to install one.
Continue reading: