Last updated on November 30, 2023
Plant walls have gained popularity in recent years as architects and designers increasingly recognise the advantages of infusing nature into the built environment. What if there is a way of getting the aesthetic visual of a living wall without spending on all the needs of living plants?
What's Inside
Beauty with Less Effort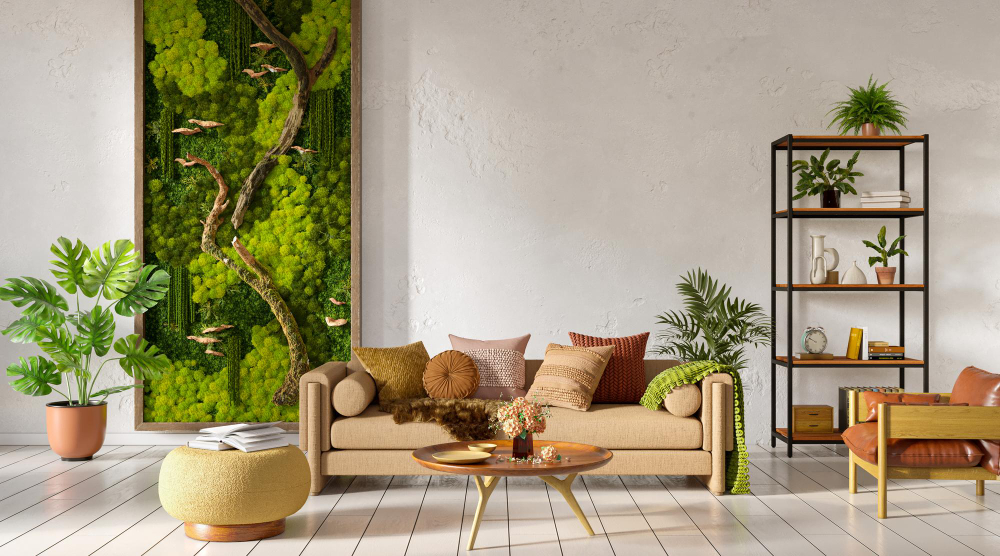 All living things, including plants in green walls, need water and light to survive. However, most indoor living walls do not receive adequate natural light throughout the year. Some may be lucky to have natural light located near or above them through skylights and windows.
In terms of watering, indoor living walls need to be watered regularly, which necessitates a water line and drainage system. Alternatively, watering can be done manually. Regardless of the option, both cases require significant effort and attention.
Reserved moss is the solution your are looking for. It's fresh moss or plants that went through a specific preservation process to make them long-lasting. Thanks to this process, they maintain their vibrant colors and flexibility for years and require no maintenance.
If you don't have time and money to install and maintain a living plant wall, a preserved one is the way to go.
Consulting with a specialist in the field can help you select the right preserved moss and plants and ensure proper installation. The good news is that you don't have to be a florist to buy the best preserved flowers and plants on the market.
Whether you're an interior designer, event or wedding planner, businessman, artist or professional looking to decorate your office, explore Secondflor's wholesale moss and preserved plants to get that natural touch.
Advantage of Installing Preserved Moss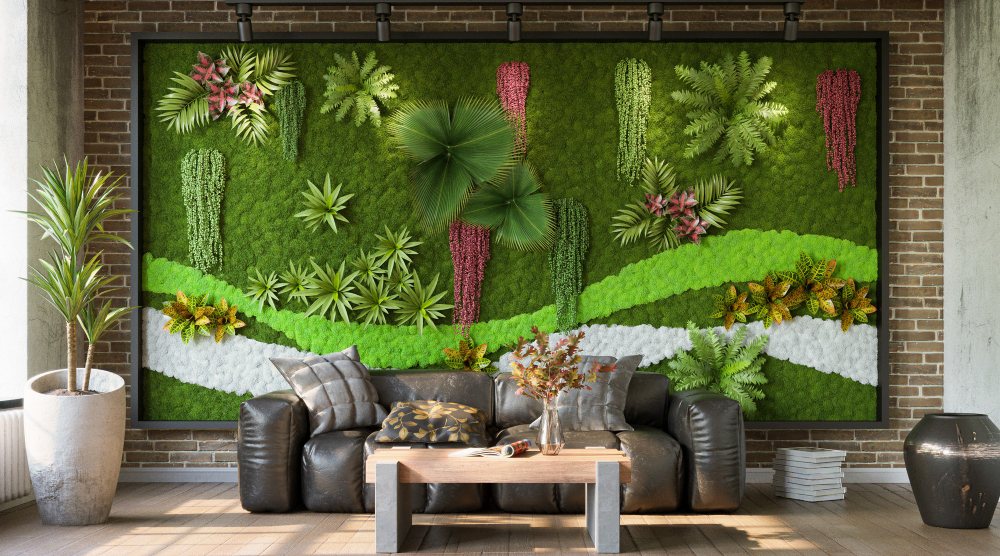 Why should you preserve moss wall in your business or home? Several benefits come with a piece of art made out of preserved moss, ranging from their natural air purification properties to low maintenance.
Preserved moss wall is aesthetically pleasing, versatile and sustainable, making them the best option for someone looking to infuse a touch of nature in their living space.
Whether you want to create a more productive and comfortable working environment in your office or a peaceful retreat space in your home, preserved moss and plants can work wonders. Prioritize quality and sustainability when considering indoor plant walls.
How Long Does Preserve Moss Last?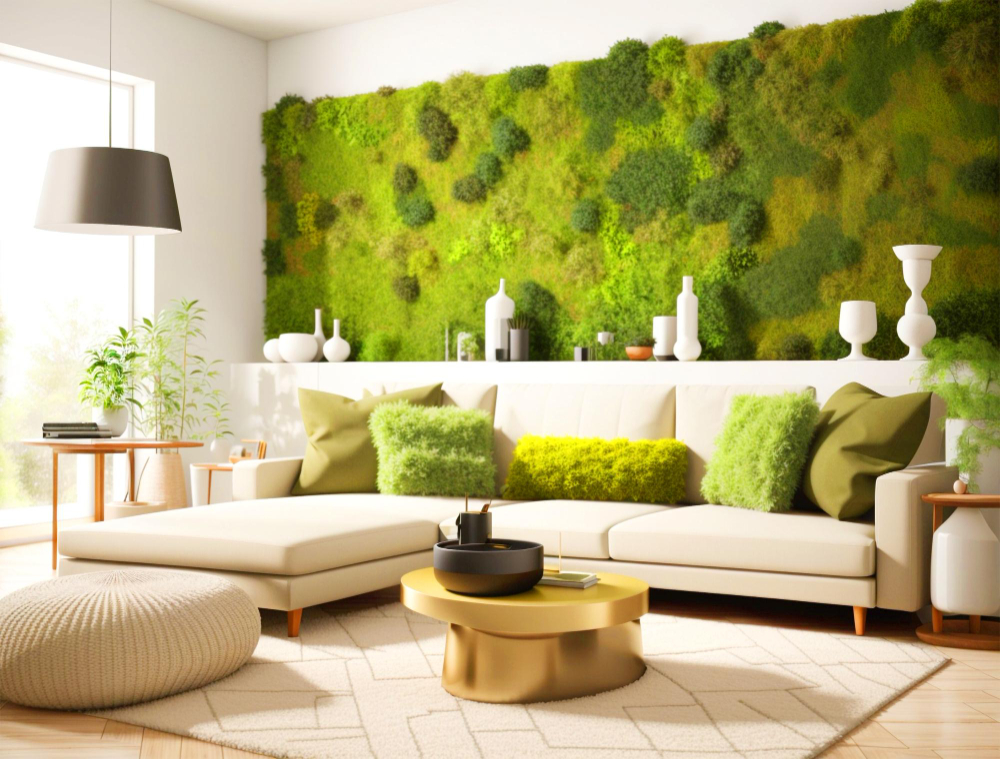 Moss and plant walls are designed to last a lifetime, with occasional touch-ups required every few years, thanks to the preservation treatment. Specialists conduct maintenance after every 3 – 5 years to replenish any damaged parts.
SecondFlor is the specialist in preserved flowers and plants. With over 15 years' experience and several patents to their name, they are experts in plant preservation. We scour the globe in search of new plant vareties and producers to offer our professional customers top-quality raw materials.
The Takeaway
Preserved moss is an excellent choice for individuals seeking to bring a touch of nature into their interior spaces without spending much time and money on maintenance. It is very sustainable and durable and retains its natural appearance over a long period.
Continue reading: