Last updated on August 29, 2023
A beautiful yard is the pride of any homeowner, offering a serene and inviting space to relax, entertain, and connect with nature. Creating such a picturesque outdoor haven requires thoughtful planning, creativity, and a touch of green thumb magic.
In this blog post, we'll delve into the essential elements that go into crafting a stunning and eye-catching yard, from landscaping and plant selection to maintenance and sustainability. Whether you have a large lawn or a cozy courtyard, these tips will help you transform your outdoor space into a delightful oasis.
What's Inside
Plan With Purpose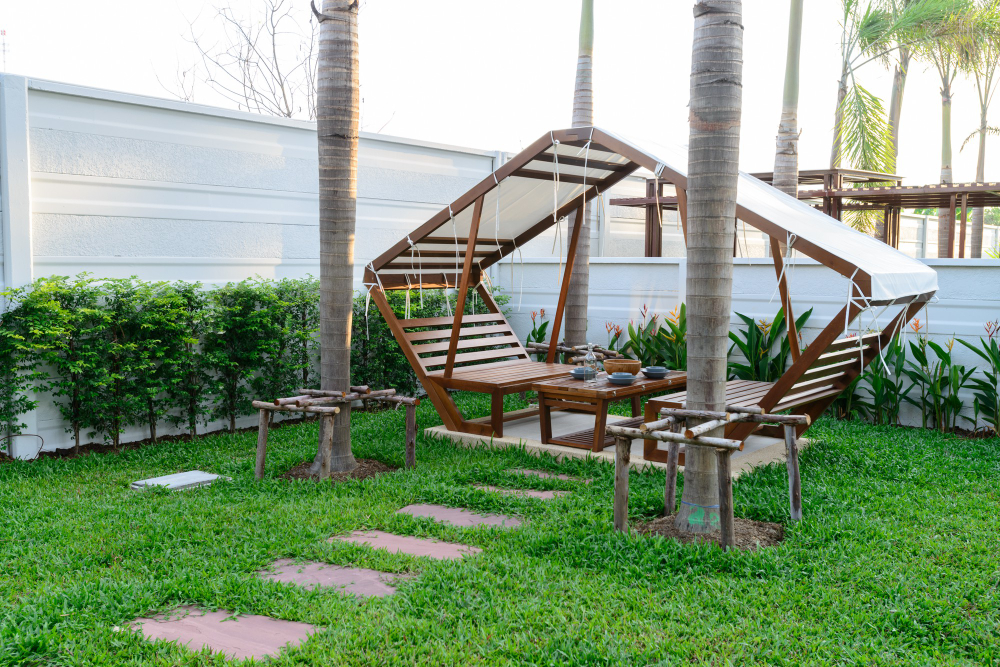 Every successful yard makeover begins with a well-thought-out plan. Take the time to assess your current space and envision what you want to achieve. Consider your lifestyle, the purposes you want your yard to serve (e.g., play area, entertainment space, garden), and any unique features you'd like to incorporate.
Sketch out a rough layout and take note of the sun's movement throughout the day. Understanding sun exposure will help you decide where to place different elements in your yard, like flower beds, seating areas, and even vegetable gardens.
Landscaping Excellence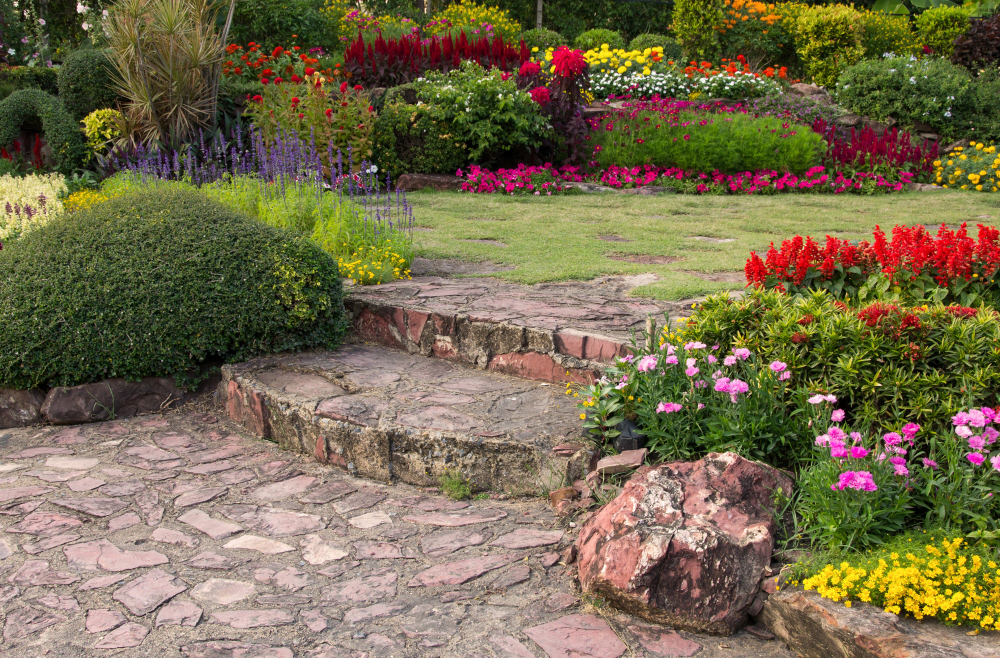 Landscaping is the backbone of a beautiful yard. Incorporate layers of visual interest by creating different levels using retaining walls, steps, or raised planters.
Opt for native plants and trees that thrive in your region's climate, as they require less water and maintenance while attracting local wildlife like butterflies and birds. Additionally, choose a mix of evergreen and deciduous plants to ensure year-round beauty and variety in your landscape.
Get a Pergola Installed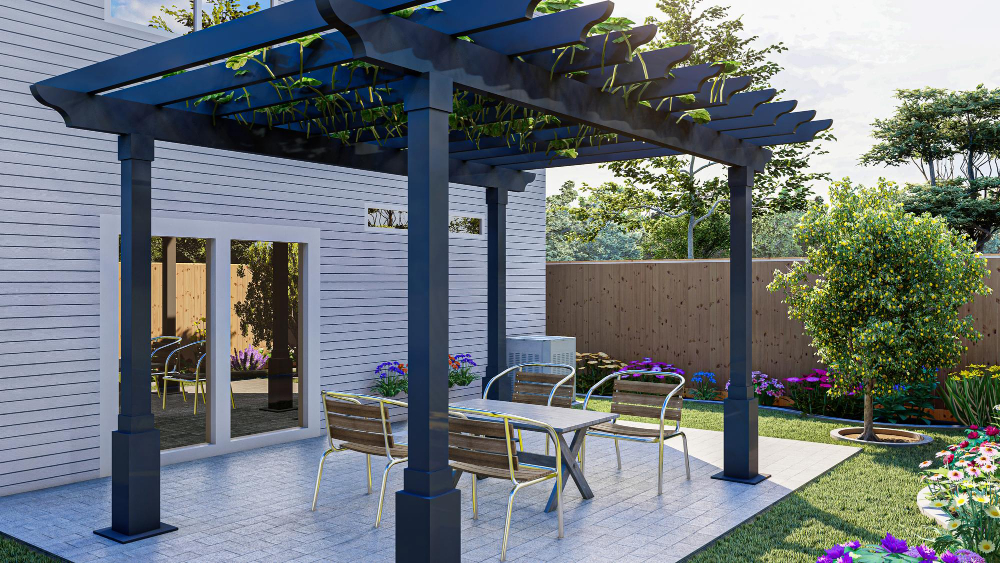 If you're looking to add a touch of elegance and functionality to your beautiful yard, consider getting a pergola installed. A pergola is a versatile outdoor structure that can instantly elevate the aesthetics of your space while providing a comfortable and shaded area for relaxation and entertainment. Pergolas come in various styles and materials, allowing you to choose one that complements your yard's overall theme.
Whether you prefer a classic wooden pergola for a rustic feel or a sleek aluminum one for a modern look, this addition can serve as the perfect focal point for your yard. Additionally, you can customize your pergola with climbing plants like ivy or wisteria, creating a lush and enchanting canopy that provides shade and natural beauty.
Experts at Tip Top Yards say that if you're looking to enjoy hours of uninterrupted leisure or entertainment on your deck or patio, regardless of the conditions, then a pergola may be the solution for you. With a pergola in place, you'll have an enchanting space to host gatherings, dine al fresco, or simply unwind with a book, making it a valuable investment in both aesthetics and functionality for your outdoor sanctuary.
Harness The Power of Colors and Textures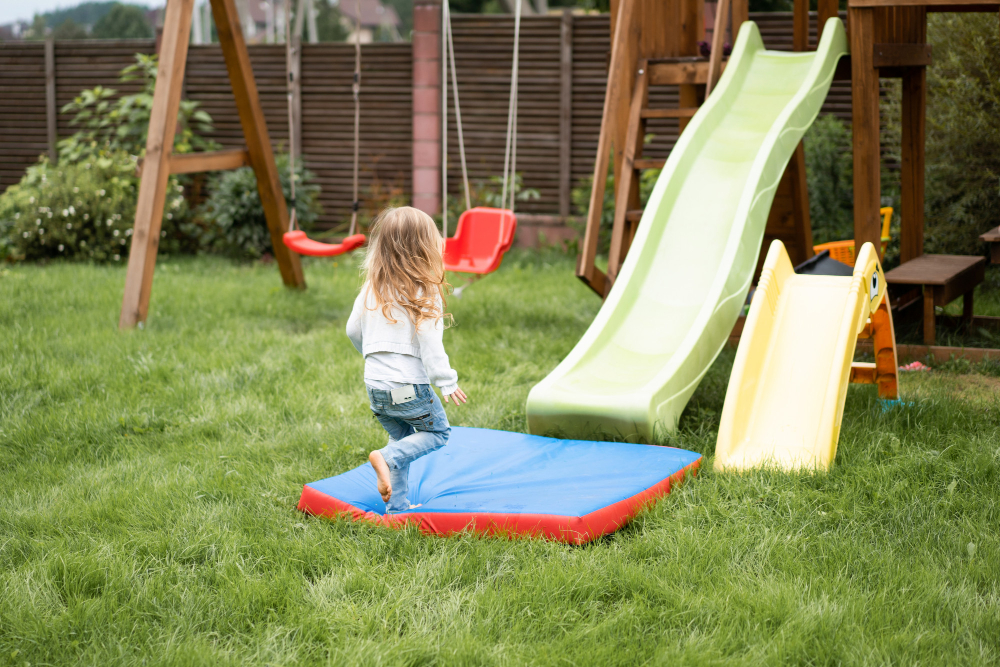 A well-curated color palette and varying textures can transform your yard from ordinary to extraordinary. Play with complementary or contrasting colors to evoke different moods and feelings.
For instance, cool blues and purples provide a sense of tranquility, while vibrant yellows and reds add energy and excitement. Incorporate different foliage shapes and textures to create depth and visual interest, using broad leaves to contrast with fine, delicate ones.
Add Personal Touches
Make your yard truly your own by incorporating personal touches. Introduce elements that reflect your personality and interests, like a cozy reading nook with a hammock or a water feature that soothes with its gentle babble. Consider repurposing old items, such as wooden crates, barrels, or tires, to add rustic charm and eco-friendliness to your space.
Embrace Sustainable Practices
A beautiful yard doesn't have to come at the expense of the environment. Embrace sustainable gardening practices to reduce your carbon footprint while nurturing your outdoor haven. Implement a rainwater harvesting system to water your plants, and choose drought-resistant species to minimize water usage.
Compost kitchen scraps and yard waste to create nutrient-rich soil for your garden, reducing the need for chemical fertilizers. Consider installing solar-powered lights to illuminate your yard at night, creating an eco-friendly ambiance.
Regular Maintenance
Maintaining a beautiful yard requires regular upkeep. Develop a maintenance schedule that includes mowing the lawn, pruning plants, and removing weeds.
Trimming overgrown branches and deadheading flowers will keep your landscape looking tidy and vibrant. Don't forget to fertilize your plants when needed and keep an eye out for pests or diseases, addressing them promptly to prevent further damage.
A thriving ecosystem is the hallmark of a beautiful yard. Create a welcoming environment for pollinators like bees and butterflies by planting nectar-rich flowers.
Install bird feeders and baths to attract a variety of feathered friends, adding delightful sights and sounds to your yard. Encourage beneficial insects like ladybugs and praying mantises to keep unwanted pests in check, promoting a balanced and harmonious ecosystem.
Creating a beautiful yard is a rewarding journey that combines creativity, planning, and dedication. By embracing sustainable practices, incorporating personalized touches, and maintaining your outdoor space with care, you can cultivate a stunning landscape that brings joy and tranquility to your life.
Whether you're a seasoned gardener or just starting, these tips will help you transform your yard into a delightful oasis that you can cherish for years to come. Happy gardening!
Continue reading: