Last updated on September 5, 2021
You might consider travertine as the natural stone material for tiles that you can use throughout your home. Here's what it is exactly, its types, and how you can use it. Read on!
Travertine is a natural stone like other types of stones such as Marble, Onyx, Limestone, Slate, etc. The key difference of travertine from other types of stones is its formation of the rock, the appearance, and the hardness of the natural stone.
There is another difference between travertine and other natural stones such as marble and onyx. Travertine is formed in limestone caves and hot springs; however, the other natural stones are generally categorized as metamorphic rocks.
Another very important characteristic of travertine is its holes within the stone. These holes are caused by carbon dioxide evasion.
What's Inside
Where Does Travertine Come from?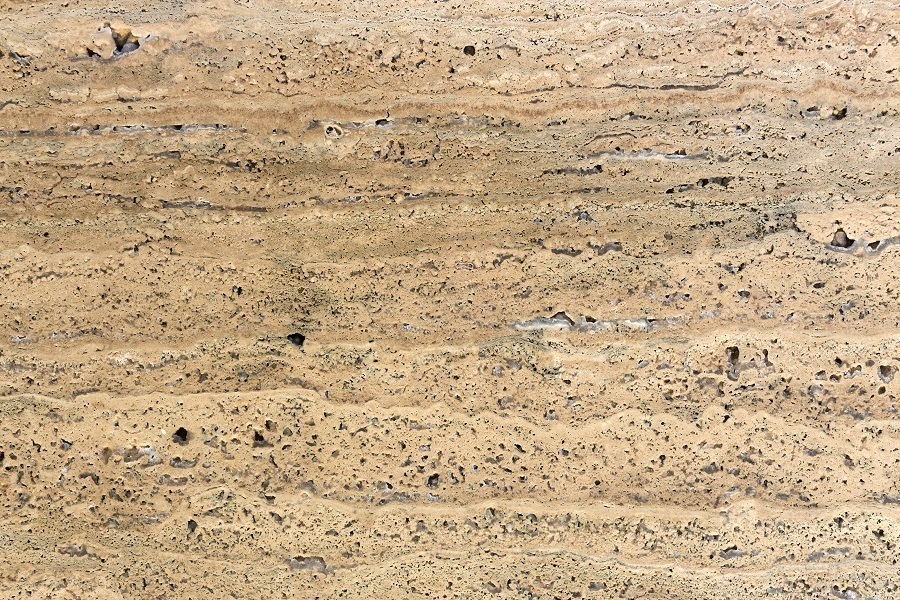 Travertine is found in travertine quarries in the form of giant rocks. Most of these quarries look like open big cavities. Travertine stones are extracted from the quarries and cut as travertine blocks. Then these stones are sent to factories for processing. After this stage, you can see different types of travertine finishes offered for your commercial and residential projects. French pattern travertines, tumbled travertine tiles, and travertine floor tiles are some of the different forms of travertine stones.
Most of the travertine comes from Turkey within containers by using vessels. The ocean freight services transport the travertine form Turkey to all around the world. After the stone arrives at different ports of the world, they are distributed from these ports to warehouses and wholesalers.
Types of Travertine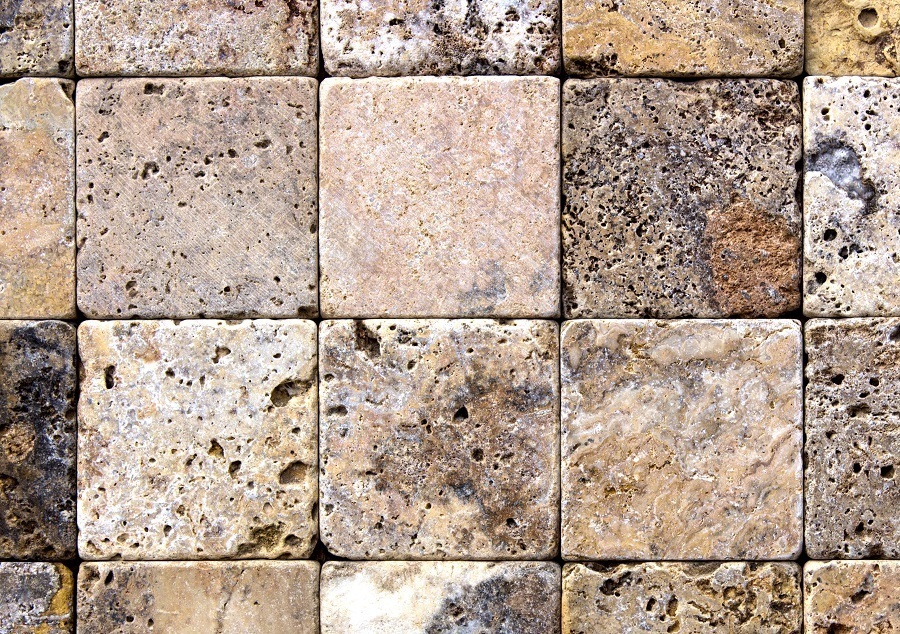 There are different grades of travertine stones based on the holes within the travertine types. Today, there is a rule of thumb within the natural stone industry: fewer holes in the travertine stone mean the high quality, the premium grade; however, a lot of holes within the stone are considered as regular quality. Therefore, different grades mean different price levels.
Also, there are different types of finished travertines including honed and filled finishes. Filled travertine finish means that holes of travertine are filled. At this point, we can say that the difference between commercial and premium grade lies in the amount of filling used.
Where is it Used?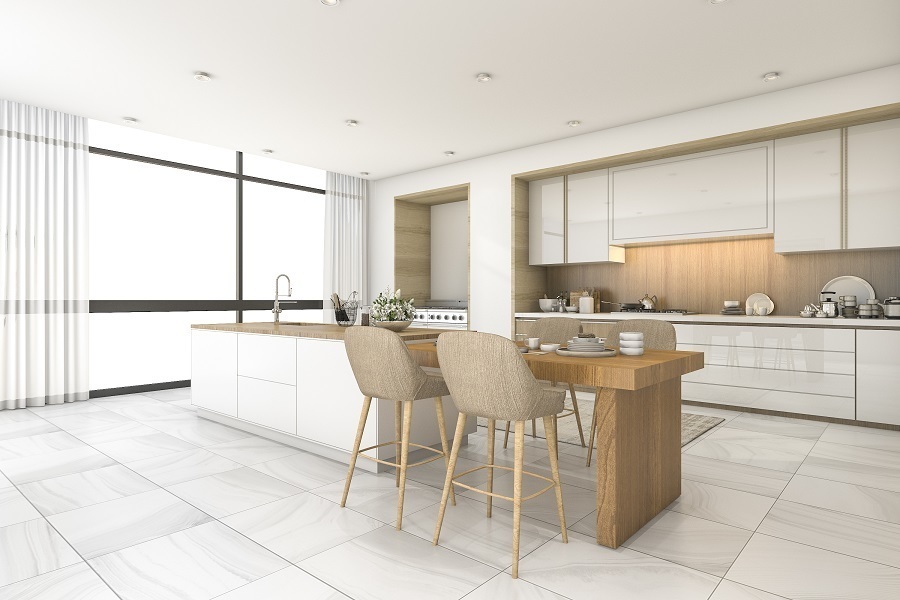 Travertine is used on many different surfaces and grounds, therefore, different types of travertine floor tiles are preferred for different projects. There are different thicknesses of travertines. First of all, travertine tiles are thinner than travertine pavers.
Travertine tile is 0.5'' thick, however, the standard thickness of travertine pavers is ¼''. Travertine tiles are generally preferred for indoor projects. On the other hand, the thicker form of travertine which is known as travertine pavers is used for outdoor projects such as pool decks, patio areas, and walkways. It is generally known as outdoor travertine.
The Colors and Finishes of Travertine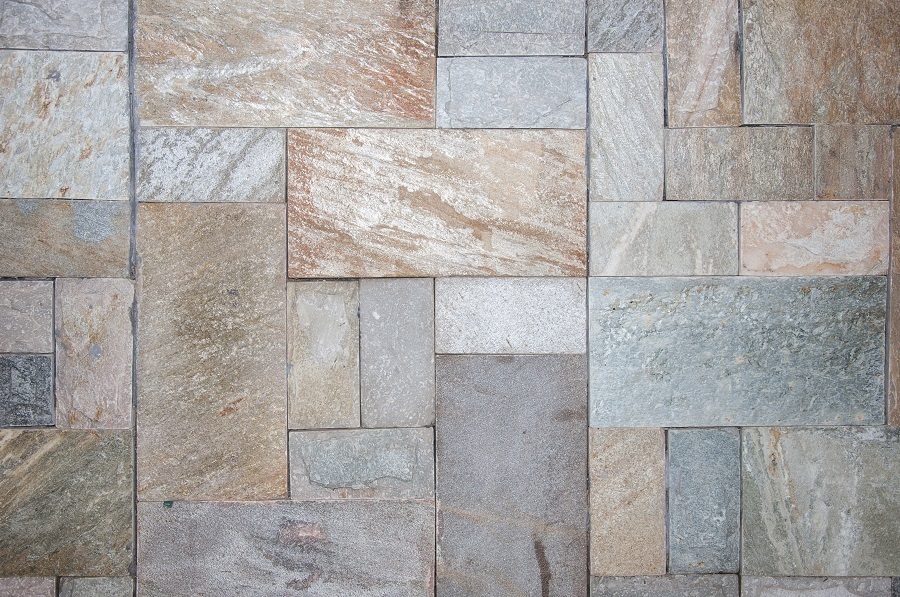 There are many different colors in travertine. The most popular colors are ivory, beige, and walnut. Also noche, silver, and gold are another popular travertine color type. Beige travertine is preferred together with white travertine tiles. Also, there are some varieties of travertines such as scabos travertine and sealed travertine which are formed from different tones and colors. These types of stones are very popular with their natural color combinations. They provide a aesthetic harmony for commercial and residential projects.
There are different finishes of travertine stone such as Tumbled, Honed, Brushed, Filled, and Chiseled. Such a wide product range provides different usage areas and places for this stone. Also, thanks to the wide product range, travertines can be produced for different places and areas as travertine tiles for indoor and outdoor areas. These natural stones can be preferred for many surfaces and flooring such as steps, split faces, walls, bathrooms, and counters. Therefore, especially commercial-grade travertine is very popular among the people for their commercial and residential projects.
Continue reading: