Last updated on August 13, 2023
Discover the top places to purchase pre-assembled kitchen islands, making your kitchen upgrade both convenient and stylish.
Are you in the market for a new kitchen island but don't want the hassle of assembling it yourself? Look no further! In this article, we will explore the best places to buy kitchen islands that come already assembled. Whether you're looking for a sleek modern design or a rustic farmhouse style, we've got you covered.
Save yourself time and frustration by choosing one of these top retailers for your next kitchen island purchase. Let's get started!
Key takeaways:
Convenience: Pre-assembled kitchen islands save time and frustration.
Quality: Trust reputable retailers for well-constructed islands.
Affordability: Pre-assembled options are often more budget-friendly than custom-built.
Size and Style: Consider the layout and decor of your kitchen.
Materials: Choose from wood, stainless steel, granite, and more.
What's Inside
Benefits of Pre-assembled Kitchen Islands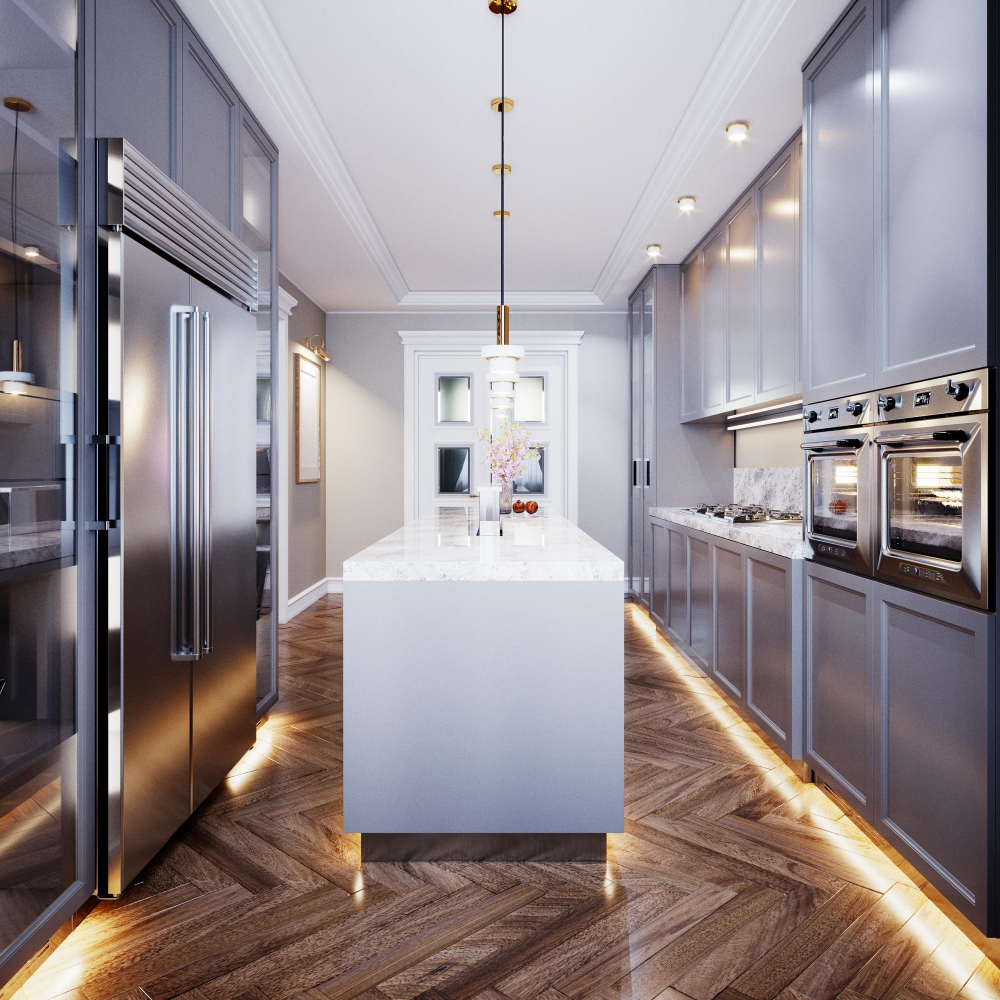 One of the most significant advantages is convenience. With pre-assembled options, you can skip the time-consuming and often frustrating process of putting together furniture yourself.
Instead, your new kitchen island arrives ready to use right out of the box.
Another benefit is quality control. When you purchase a pre-assembled kitchen island from a reputable retailer or manufacturer, you can trust that it has been constructed with care and attention to detail by skilled professionals who specialize in furniture assembly.
Pre-assembled kitchen islands are often more affordable than custom-built options since they don't require as much labor or materials costs associated with customization. This makes them an excellent choice for those on a budget who still want high-quality furnishings in their home.
Factors to Consider When Buying a Kitchen Island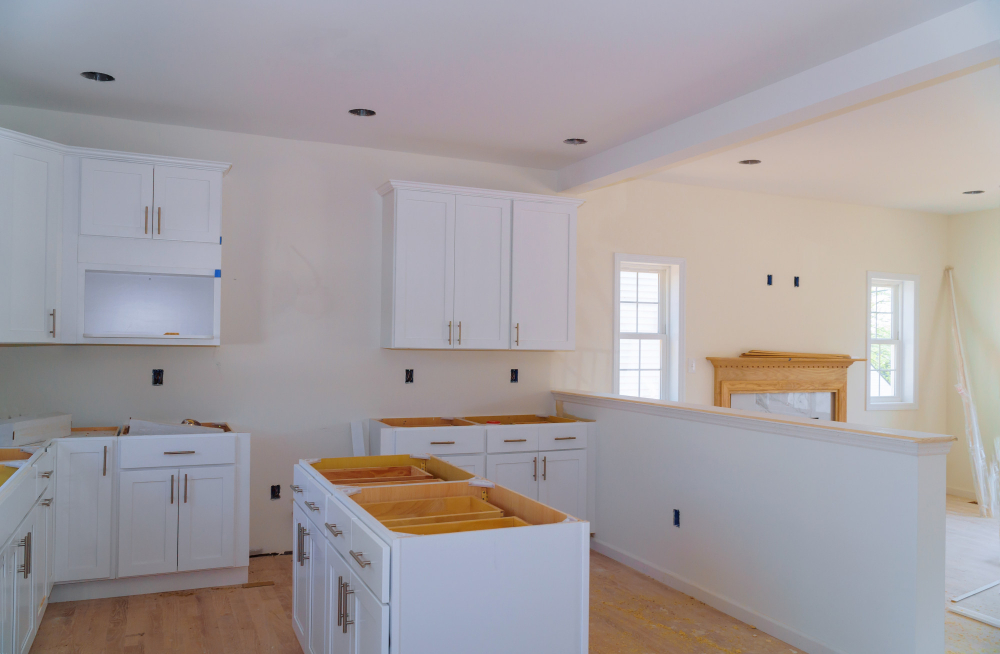 First and foremost, you'll want to think about the size of your kitchen and how much space you have available for an island. Consider the layout of your kitchen as well; if you have a smaller space or an awkwardly shaped room, a mobile or custom-built option may be more suitable.
Another important factor is style – do you want something that matches your existing decor or are you looking for something unique? Think about materials too; while wood is popular for its durability and classic look, other options like metal or stone can add modern flair.
Don't forget about functionality! Built-in storage features like drawers and cabinets can help keep clutter at bay while additional features such as built-in seating areas can make entertaining guests easier than ever before.
Selecting the Right Size and Style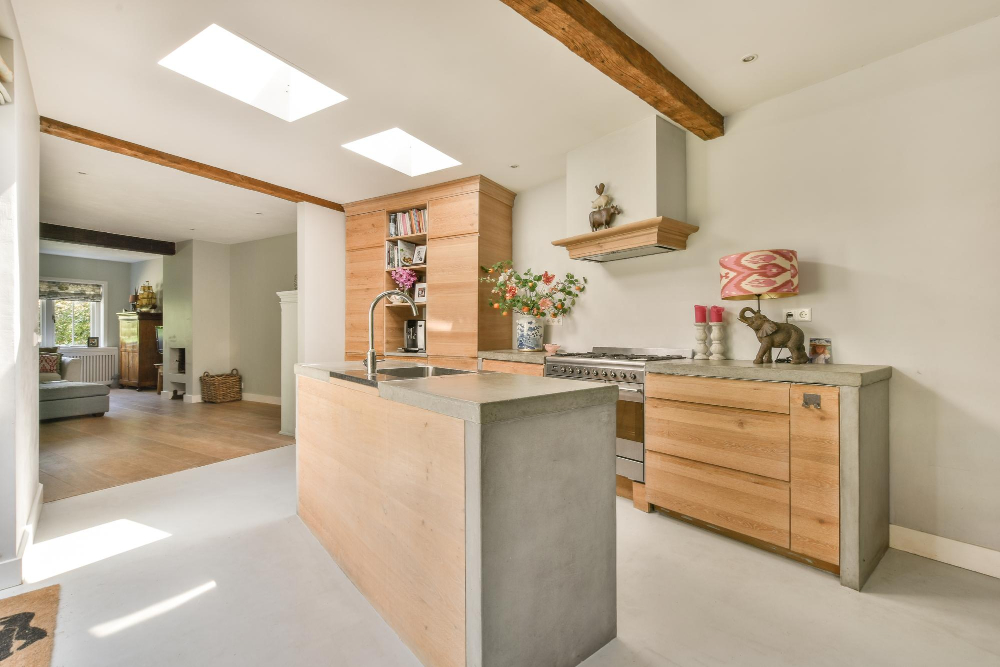 The size of your island should be proportional to the overall space in your kitchen, leaving enough room for comfortable movement around it. Consider how many people you want to seat at the island and whether you need additional counter space or storage.
The style of your kitchen island should complement the existing decor in your home while also reflecting personal taste. If you have a modern aesthetic, look for sleek designs with clean lines and minimal embellishments.
For those who prefer a more traditional feel, opt for an ornate design with decorative accents such as corbels or moldings.
Ultimately, choosing the right size and style is about finding balance between functionality and aesthetics that suits both practical needs as well as personal preferences.
Material and Finish Options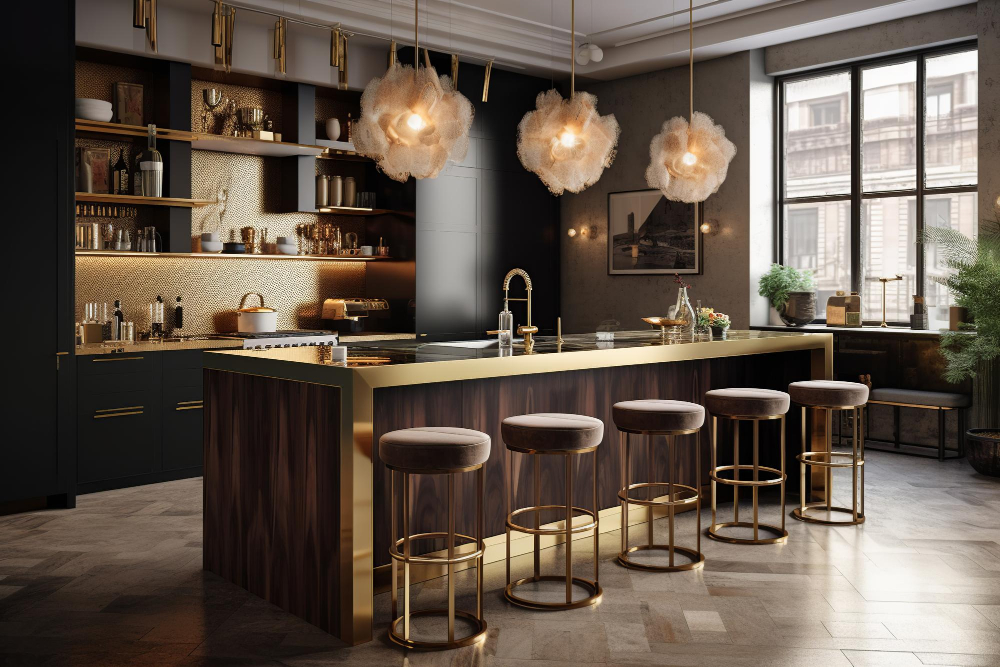 The type of material you choose will not only affect the overall look of your kitchen but also its durability and functionality.
Some popular materials for pre-assembled kitchen islands include wood, stainless steel, granite or marble countertops, and even concrete. Wood is a classic choice that can add warmth and character to any space while stainless steel provides a sleek modern look that's easy to clean.
Granite or marble countertops offer both beauty and practicality with their heat-resistant surfaces perfect for cooking prep work. Concrete is another option gaining popularity due to its industrial-chic aesthetic.
In terms of finishes, there are many choices available such as painted finishes in various colors or natural stains highlighting the wood grain patterns. You may also opt for distressed finishes if you prefer an antique feel in your home decor.
Popular Materials for Kitchen Islands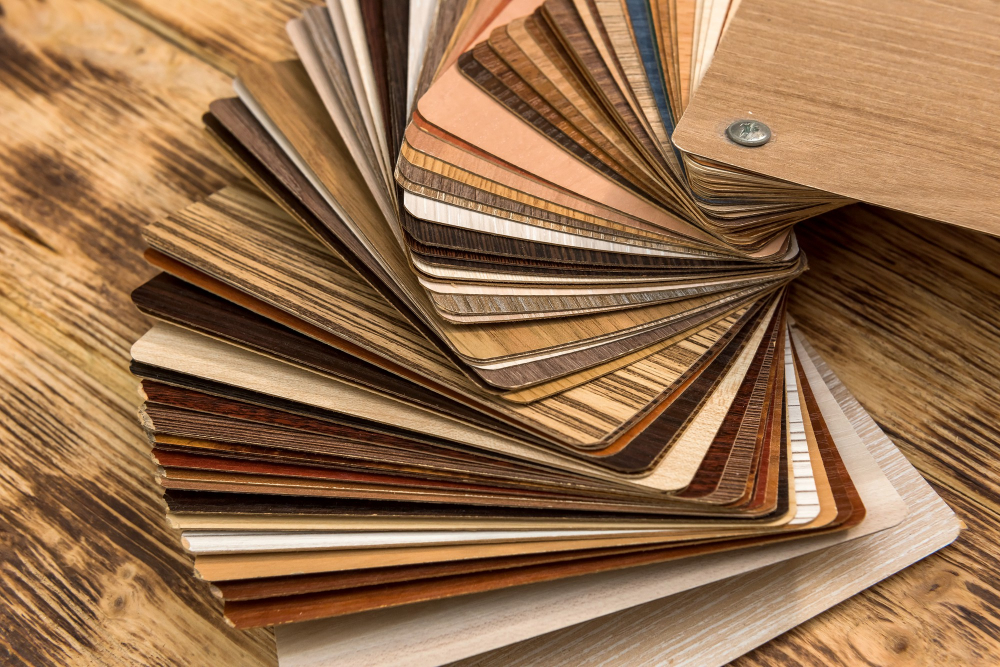 Here are some of the most popular materials for kitchen islands:.
1. Wood: A classic choice that adds warmth and character to any kitchen.
2. Granite: Durable, easy to clean, and available in a variety of colors.
3. Stainless Steel: Sleek and modern with excellent durability.
4. Marble: Elegant with unique veining patterns but requires regular maintenance.
5. Quartzite: Similar look as marble but more durable than granite or quartz countertops.
6. Concrete: Industrial chic design option that is highly customizable.
Top Kitchen Island Brands to Consider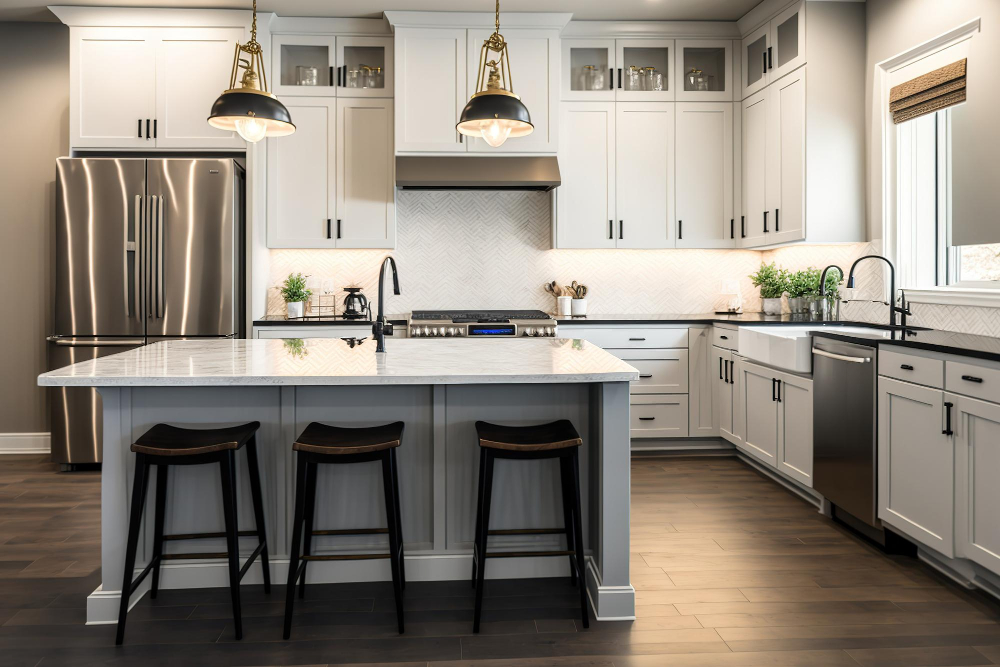 Here are some of the top brands to consider:.
1. Home Styles: This brand offers a wide range of stylish and functional kitchen islands that come in various sizes and finishes.
2. Crosley Furniture: Known for their retro-inspired designs, Crosley Furniture's pre-assembled kitchen islands feature ample storage space and durable construction.
3. Catskill Craftsmen: If you're looking for high-quality wooden kitchen islands made from sustainable materials, Catskill Craftsmen is an excellent choice.
4. John Boos & Co.: With over 130 years of experience in crafting quality wood products, John Boos & Co.'s pre-assembled kitchen islands are both beautiful and functional.
5. Hodedah Import Inc.: For budget-friendly options without sacrificing style or functionality, Hodedah Import Inc.'s selection of already assembled kitchen islands won't disappoint.
Built-in Storage and Features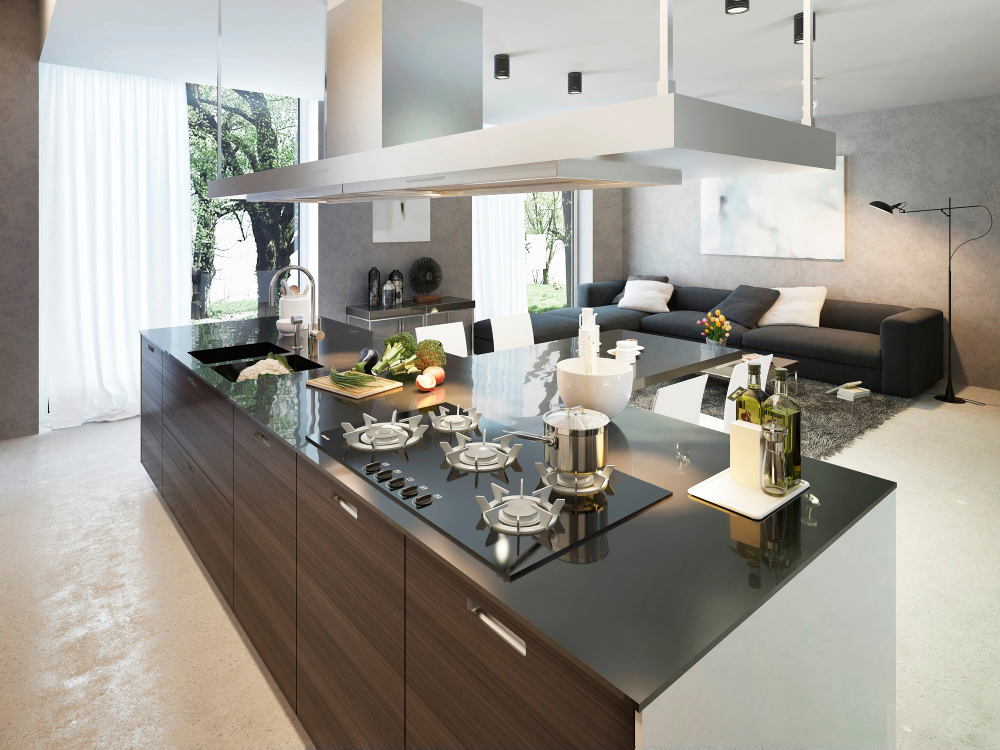 This can include drawers, cabinets, shelves, wine racks, towel bars or hooks. These additional features not only add functionality to your kitchen but also enhance its overall aesthetic appeal.
When selecting a pre-assembled kitchen island with built-in storage and features consider what you need most in terms of organization. Do you require more drawer space for utensils? Or do you need extra cabinet space for pots and pans? Perhaps open shelving would be ideal to display decorative items or cookbooks?
Whatever your needs may be there are plenty of options available on the market today that cater to different styles preferences as well as budgets.
Some popular choices include islands made from reclaimed wood which offer both durability as well as eco-friendliness while others feature granite countertops which provide an elegant look along with easy maintenance.
Eco-friendly and Sustainable Choices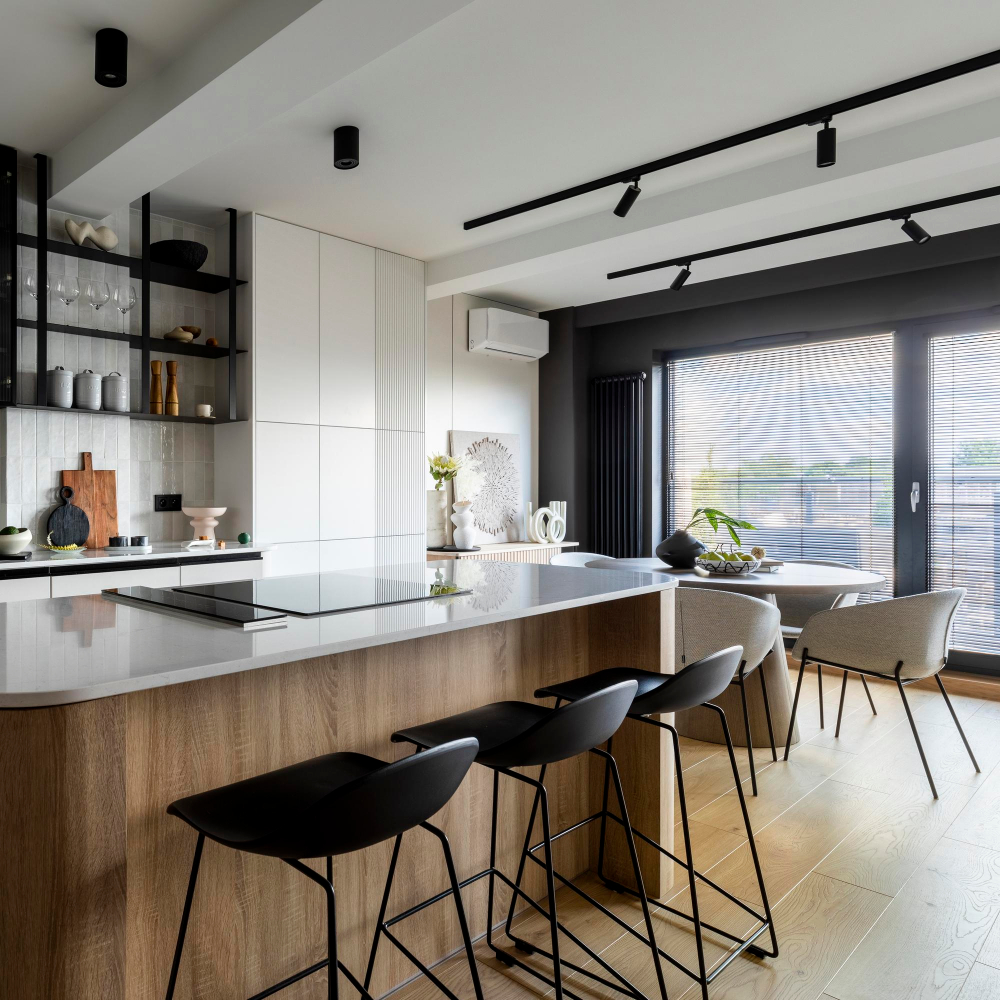 Many pre-assembled kitchen islands are made from materials that can be harmful to both people and the planet. However, there are several brands that prioritize sustainability in their manufacturing process.
One option is reclaimed wood or salvaged materials which give a unique character to each piece while reducing waste. Another choice is bamboo, which grows quickly and sustainably without pesticides or fertilizers.
Some manufacturers use low-VOC (volatile organic compounds) finishes on their products, reducing indoor air pollution in your home. Some companies have implemented environmentally friendly practices such as using renewable energy sources during production or donating a portion of profits towards environmental causes.
Mobile Kitchen Islands
These islands often come with wheels or casters, making them easy to maneuver and position wherever you need them in your kitchen. They can also be used as additional counter space when cooking or entertaining guests.
When shopping for a mobile kitchen island, consider the size and weight of the unit, as well as its storage capacity and features such as built-in cutting boards or utensil holders. Some mobile islands even come with drop-leaf extensions that can be raised to create more workspace when needed.
One popular brand of mobile kitchen islands is Crosley Furniture, which offers a variety of styles ranging from vintage-inspired designs to sleek modern options. Another top choice is Home Styles, which has an extensive collection of portable kitchen carts made from high-quality materials like solid wood and stainless steel.
Local Furniture Stores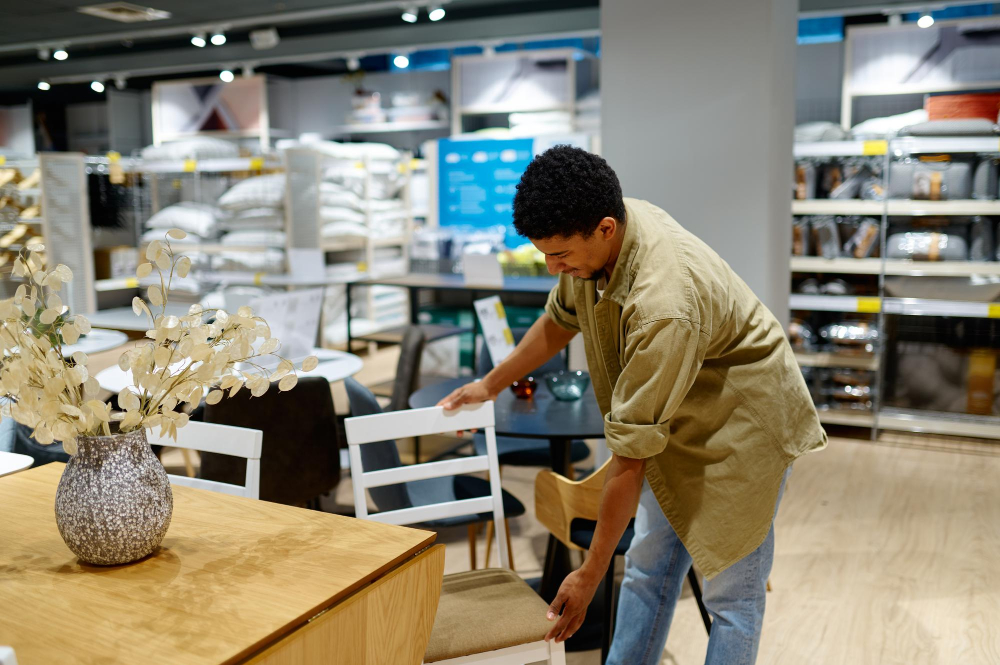 These stores often have knowledgeable staff who can help you select the perfect kitchen island for your space, taking into consideration factors such as size, style, and material. Local furniture stores may offer delivery and installation services or be able to recommend trusted professionals in your area.
When shopping at local furniture stores for pre-assembled kitchen islands, it's important to keep an open mind about styles and finishes available. While they may not have as wide of a selection as larger retailers or online marketplaces do, they often carry unique pieces that cannot be found elsewhere.
Some popular national chains with locations across the country include Ashley Furniture HomeStore and Rooms To Go. However, don't overlook smaller independent shops in your area that specialize in high-quality custom-made pieces.
Warehouse and Outlet Stores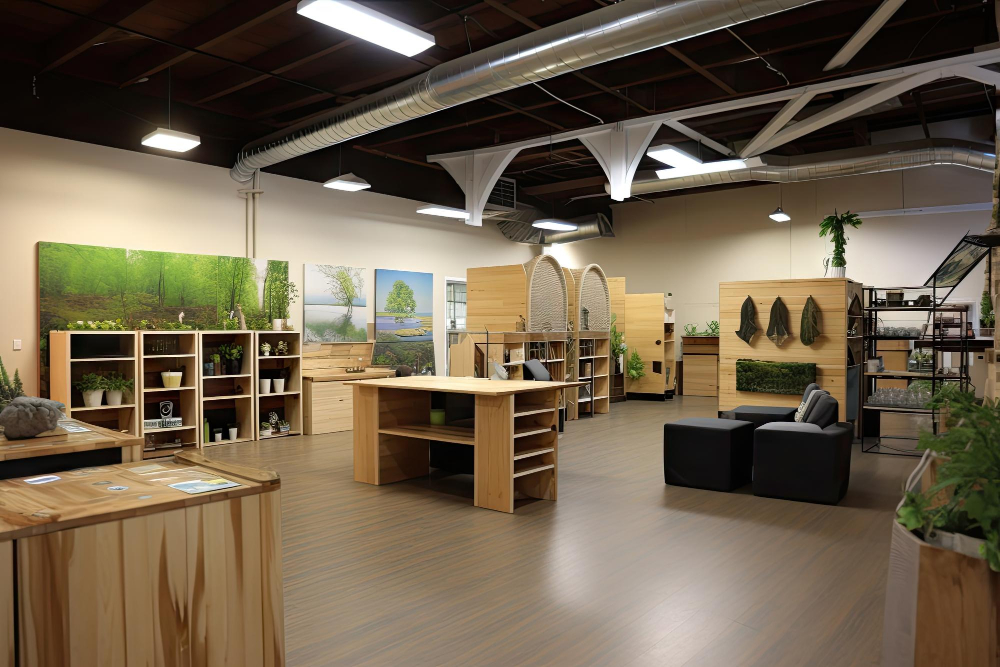 These types of stores often carry overstocked or discontinued items at discounted prices, making them a budget-friendly choice for those looking to save money on their kitchen upgrade. While the selection may be more limited than other retailers, you can still find quality pieces that fit your style and needs.
When shopping at warehouse and outlet stores, it's important to keep in mind that inventory changes frequently. If you see something you like, don't hesitate to purchase it as it may not be available later on.
Inspect the item carefully before purchasing as some pieces may have minor imperfections or damage from being handled or displayed.
Online Marketplaces to Buy Kitchen Islands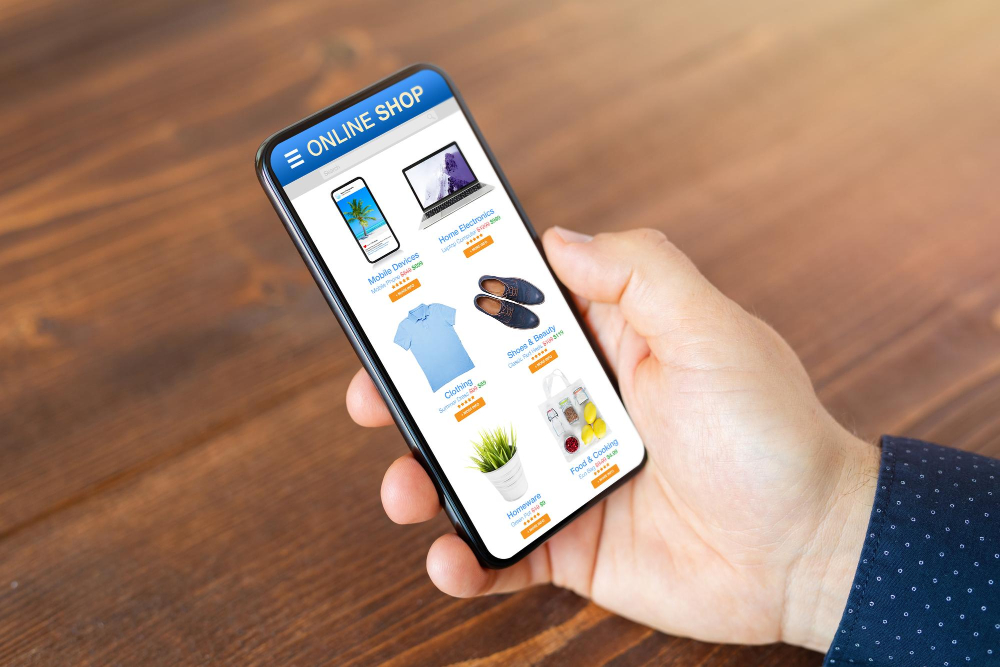 These platforms offer a wide range of styles and designs at competitive prices. One popular marketplace is Amazon, which has an extensive selection of kitchen islands from various brands and sellers.
Another excellent online marketplace is Wayfair, where you can find everything from traditional wooden islands to modern metal ones with built-in features like wine racks or cutting boards. They also have filters that allow you to search by size, style, material type and color.
Other notable options include Overstock.com which offers discounts on high-quality furniture pieces including kitchen island models; Walmart.com that provides budget-friendly options without compromising quality; Home Depot's website where they offer free shipping on select items as well as in-store pickup services for added convenience.
When buying through an online marketplace make sure to read reviews carefully before making your purchase decision.
In-Store Retailers for Kitchen Islands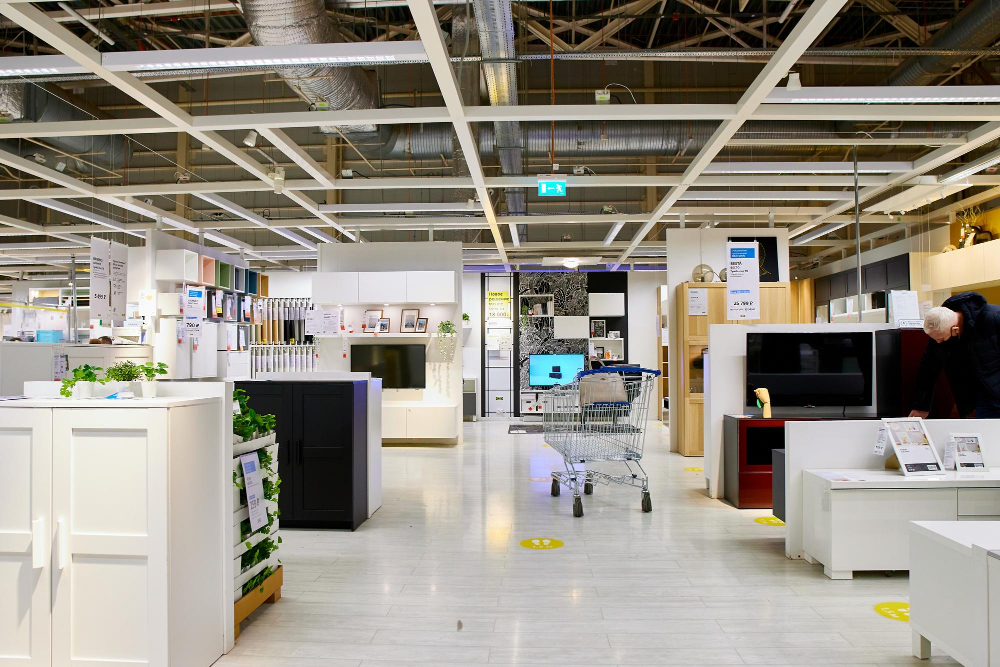 Many furniture stores carry pre-assembled kitchen islands that can be viewed in person. This allows you to get a better sense of the size, style, and quality of the product before buying it.
One popular retailer for pre-assembled kitchen islands is IKEA. They offer various sizes and styles at affordable prices with options for customization as well.
Home Depot also has an extensive selection of already assembled kitchen islands available both online and in-store.
Other home decor stores like Crate & Barrel or Pottery Barn may have higher-end options with more unique designs but come at a steeper price point.
When shopping at an in-store retailer, make sure to measure your space beforehand so that you know what size will fit best into your existing layout. Inquire about delivery services if needed as some retailers may not provide this service or charge extra fees for it.
Online Retailers for Already Assembled Kitchen Islands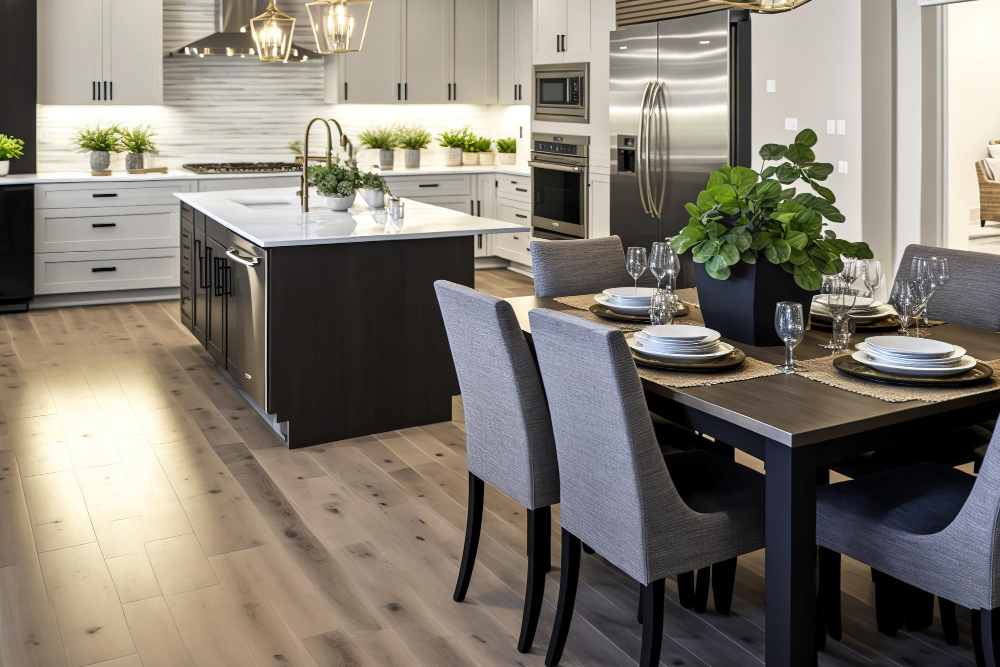 One popular option is Wayfair, which has a vast selection of styles and sizes to choose from. Another great choice is Amazon, where you can find a variety of brands and price points.
For those looking for eco-friendly options, check out Eco Terra Wood Design or The Good Trade's list of sustainable furniture companies. If luxury is what you're after, Perigold offers high-end designer kitchen islands.
When purchasing an already assembled kitchen island online be sure to read reviews carefully before making your final decision. Look for information on quality control during shipping and delivery as well as customer service in case any issues arise with your purchase.
Shopping online also means paying attention to shipping costs since these items can be heavy and bulky; some retailers may offer free shipping while others charge extra fees based on weight or distance traveled.
Custom Kitchen Island Manufacturers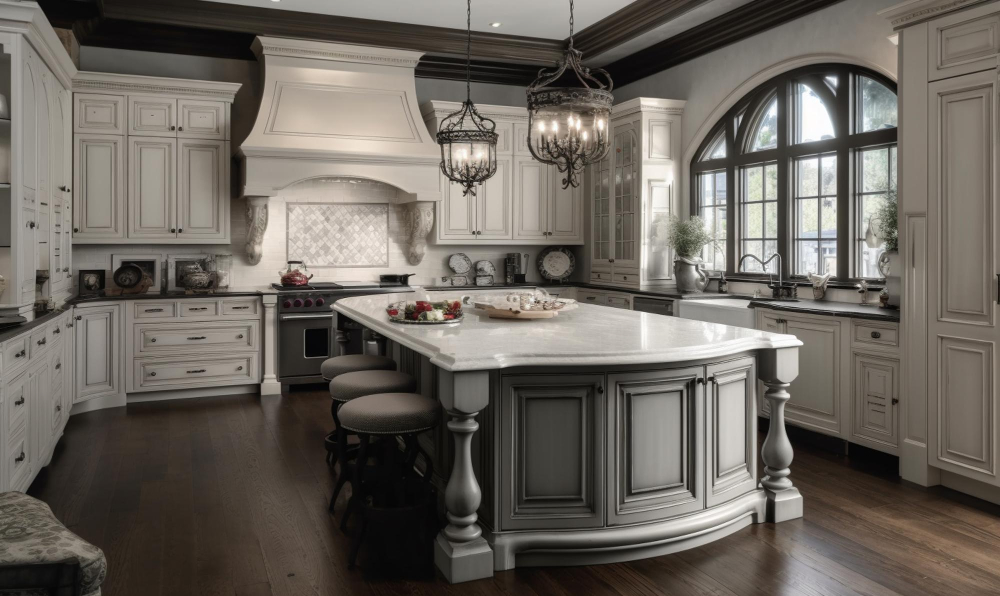 These manufacturers can create one-of-a-kind pieces tailored to your specific needs and preferences. From the size and shape to the materials used, every detail is customizable.
Working with a custom manufacturer may require more time and investment than purchasing an already assembled option from a retailer. However, it allows you to have complete control over the design process of your new kitchen centerpiece.
When choosing a custom manufacturer, be sure to do thorough research on their experience level, portfolio of past work, customer reviews or testimonials as well as their pricing structure before making any commitments.
Budget-friendly Prefabricated Options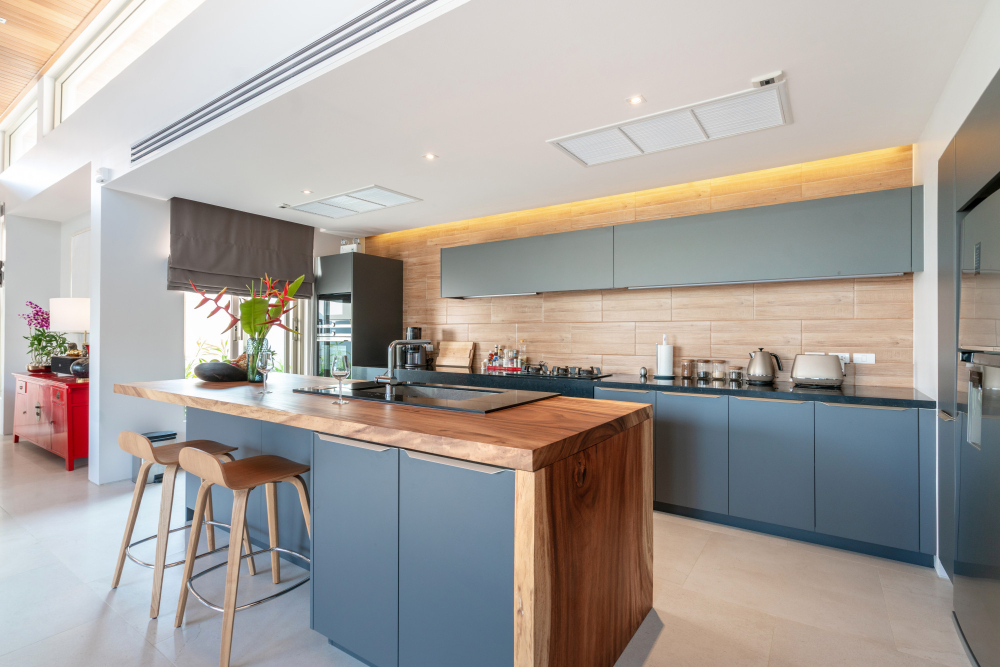 These islands come in standard sizes and designs, making them more affordable than custom-made options. You can find prefabricated kitchen islands at most furniture stores or online retailers.
One of the benefits of choosing a prefabricated island is that they often come with built-in features such as shelves and drawers for added storage space. Many manufacturers offer various finishes and materials to choose from so you can still achieve your desired look without breaking the bank.
Some popular brands that offer budget-friendly pre-assembled kitchen islands include IKEA, Home Depot, Wayfair, Amazon Basics among others. Keep in mind that while these options may be less expensive than custom-made alternatives; they may not have all the bells and whistles or high-end finishes found on luxury models.
Luxury Kitchen Island Brands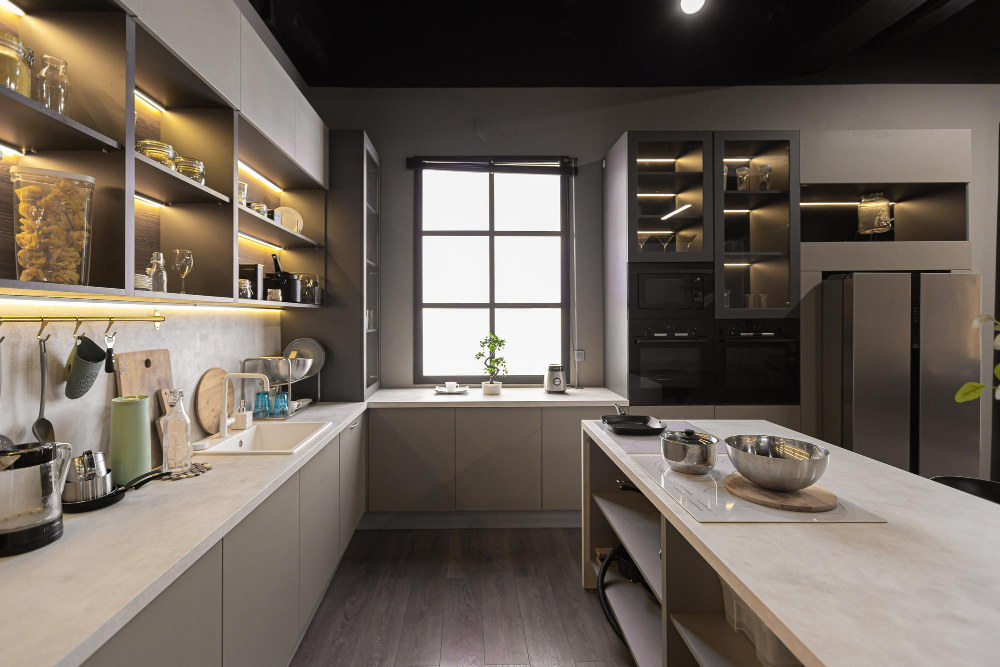 These top-of-the-line options offer premium materials, unique designs, and exceptional craftsmanship.
One such brand is La Cornue. Known for their French-inspired ranges and ovens, they also offer stunning kitchen islands made from luxurious materials like marble and brass.
Their pieces are handcrafted by skilled artisans to ensure every detail is perfect.
Another luxury option is Christopher Peacock Home. This brand offers custom-made kitchen islands with elegant finishes like lacquer or exotic wood veneers.
They also provide built-in features such as wine racks or refrigeration units to elevate your cooking experience.
Other notable luxury brands include Clive Christian Furniture Co., Poggenpohl Group, and Boffi Studio New York City – all offering exquisite designs with high-quality materials that will transform any ordinary kitchen into an extraordinary space.
Installation and Delivery Services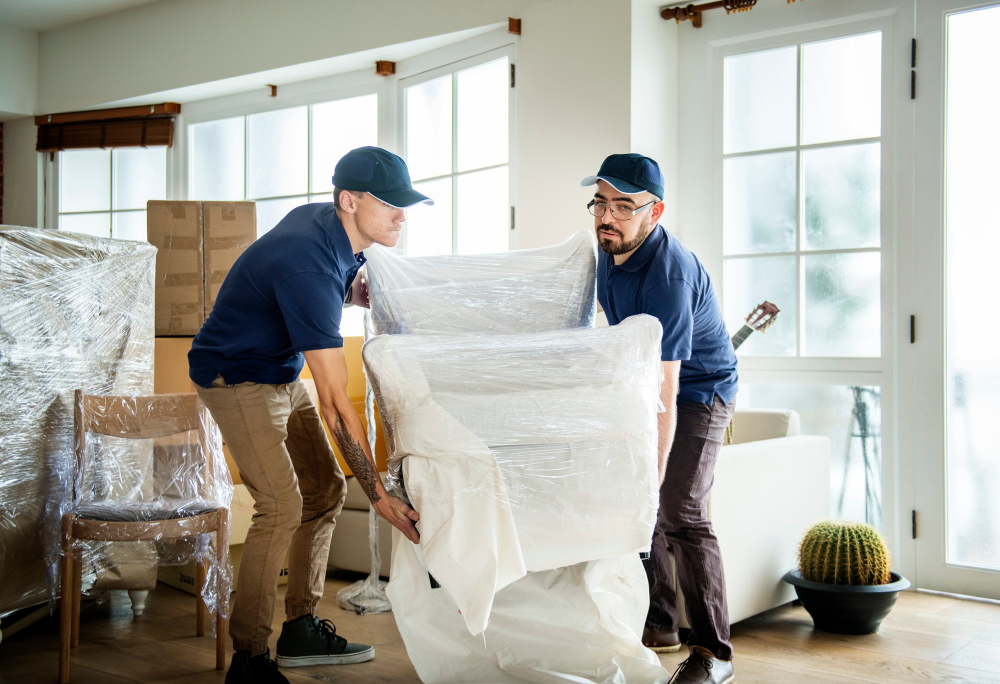 Some retailers offer free delivery and installation services, while others may charge an additional fee. It's also essential to ensure that your chosen retailer can deliver the island directly to your home or kitchen space.
Before making a purchase, be sure to inquire about any warranties or guarantees offered by the manufacturer or retailer regarding damage during shipping or defects in workmanship. Some companies may provide professional installation services for an extra cost.
If you're not comfortable with installing the kitchen island yourself, hiring professionals is always recommended as they have experience handling heavy furniture pieces like these islands safely and efficiently.
Warranties and Customer Satisfaction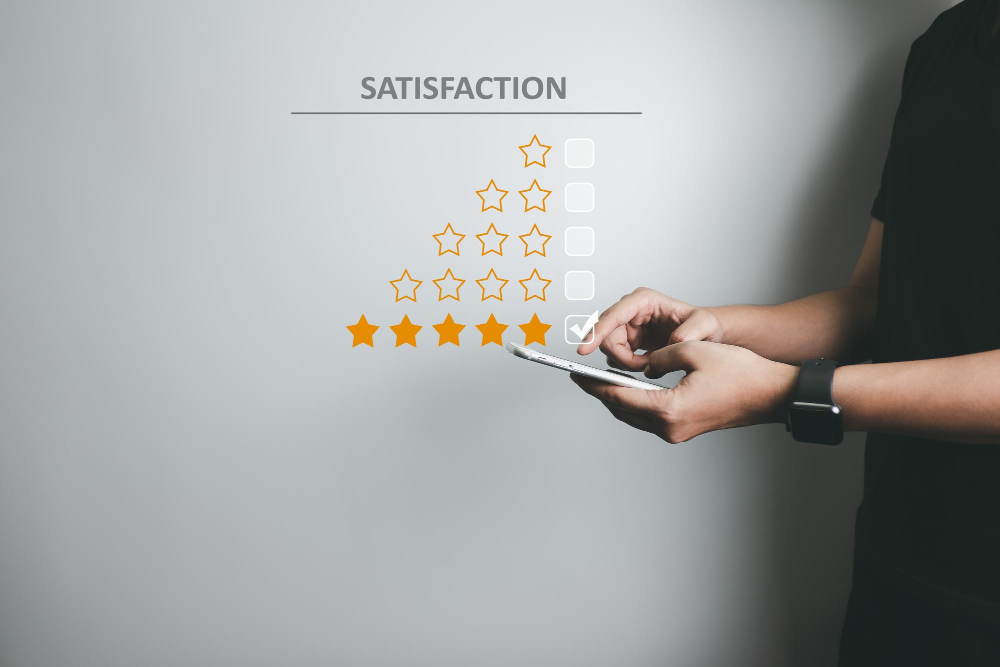 A good warranty can give you peace of mind knowing that your investment is protected in case anything goes wrong with your purchase. Checking out customer reviews and ratings can help you gauge how satisfied previous buyers have been with their purchases from a particular retailer.
Before making any final decisions on where to buy your pre-assembled kitchen island, take some time to research each company's warranties and return policies. Some retailers may offer extended warranties or additional protection plans for an extra fee.
Customer satisfaction should also be taken into account when choosing where to buy your new kitchen island. Look for companies that have high ratings from previous customers or those who offer easy returns if something isn't quite right with your purchase.
FAQ
How much does a typical kitchen island cost?
A typical kitchen island costs between $3,000 and $5,000, with the average price being around $3,650, considering the design and material choices.
How much does it cost to install a kitchen island?
The national average cost to install a kitchen island is $6,000, with a range from $200 to $20,000, including labor and materials.
What are the top 5 retailers for purchasing pre-assembled kitchen islands?
Top 5 retailers for purchasing pre-assembled kitchen islands are Home Depot, Lowe's, Wayfair, Costco, and IKEA.
What materials should you consider when choosing an already assembled kitchen island?
When choosing an already assembled kitchen island, consider materials such as wood, stainless steel, and granite for durability and aesthetics.
How can you determine the appropriate size and style of kitchen island for your specific space?
To determine the appropriate size and style of a kitchen island for your specific space, consider factors such as available space, existing layout and design, functionality requirements, and personal preferences.
Continue reading: