Last updated on August 13, 2023
When it comes to Christmas, the Christmas tree is the most important element in decorating your home for the holidays. But sometimes the good old fir tree just doesn't cut it and you want something unique. Now I'm not saying you should throw the green tree away but here are 17 unique ways how you can decorate your home with a different "Christmas tree."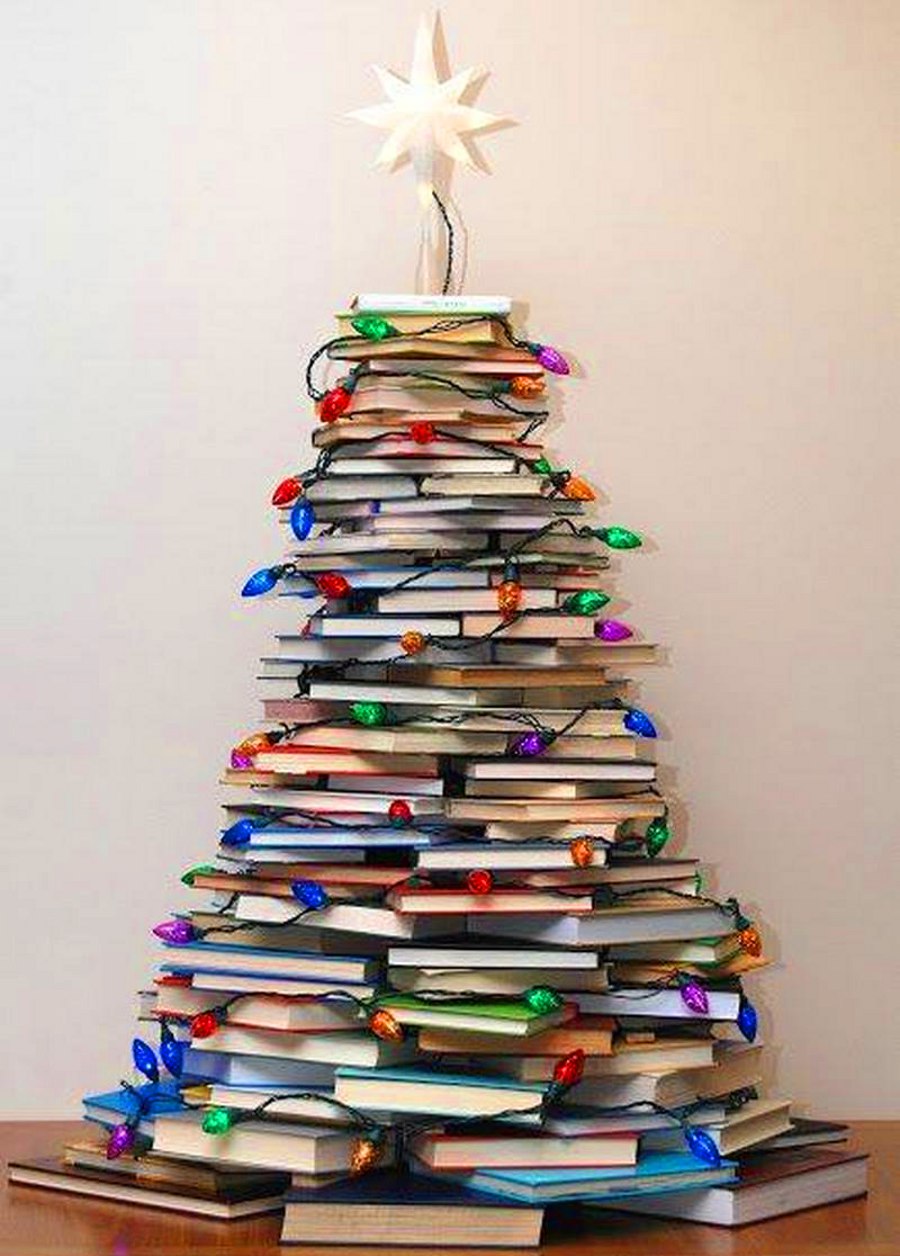 Have a lot of books? Stack them up in a pile that resembles a tree and put some garland lights – you have a unique book tree!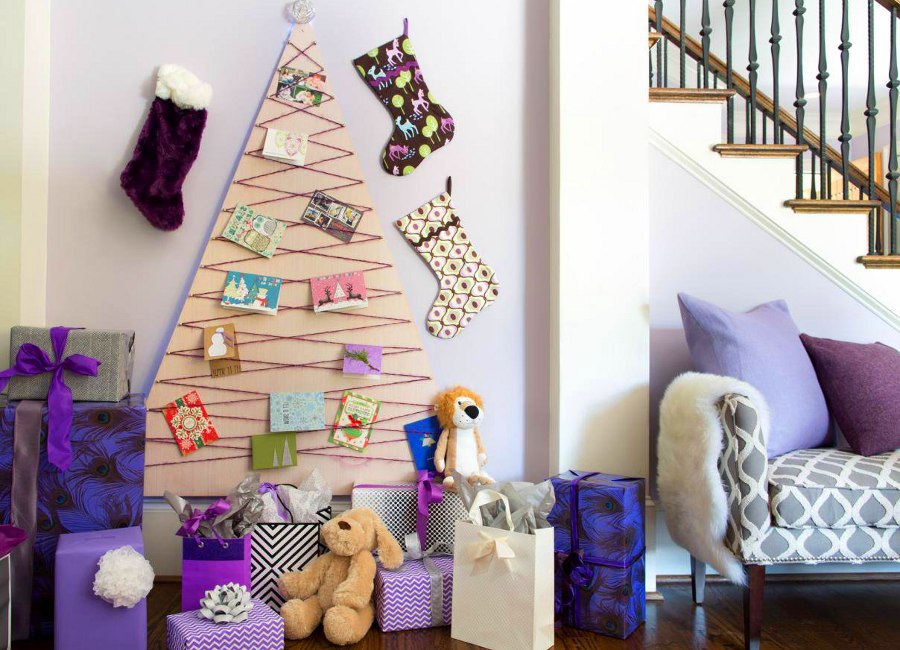 A simple but very cute Christmas tree alternative is to use a big triangle cutout and hang Christmas cards on it.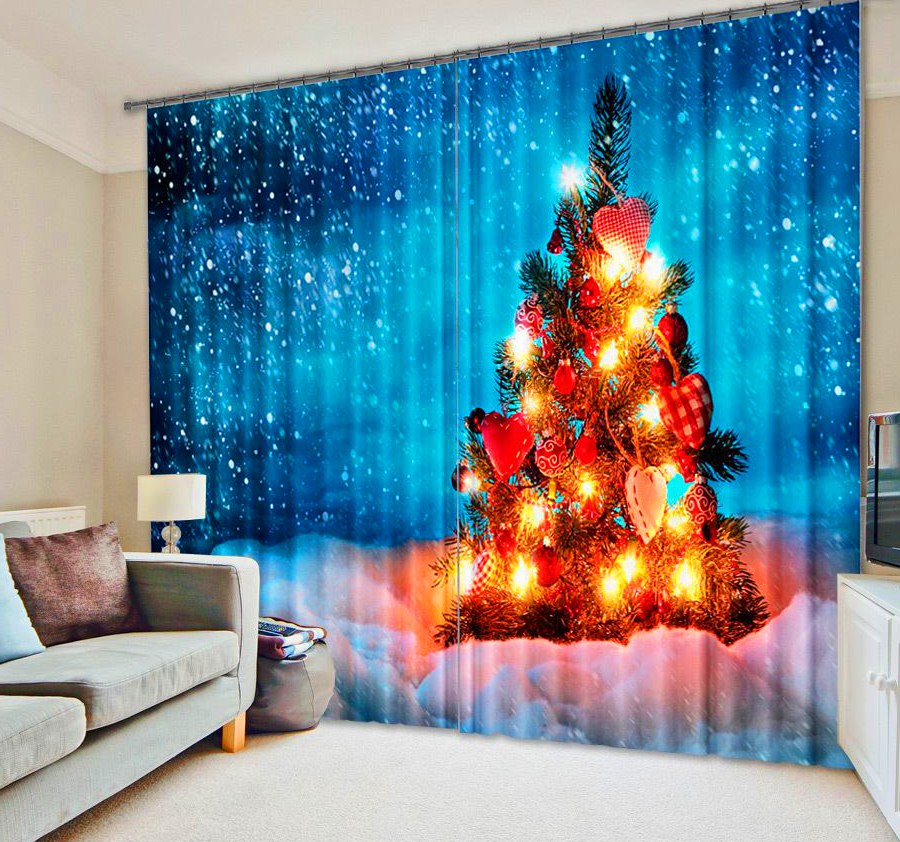 Dealing with small space and have little room for a big tree? Get a wonderful Christmas tree curtain like this and you have instant holiday decor.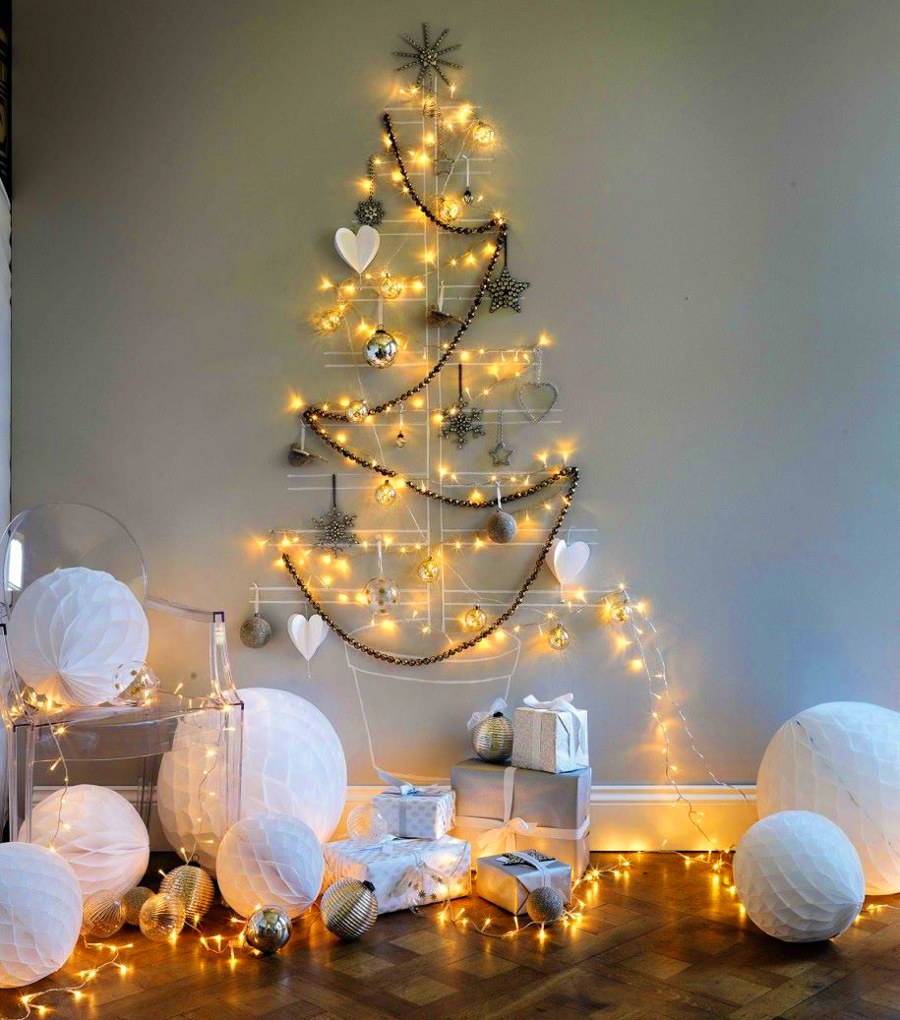 Some simple wall art and garland lights can go a long way to create a beautiful Christmas tree out of thin air.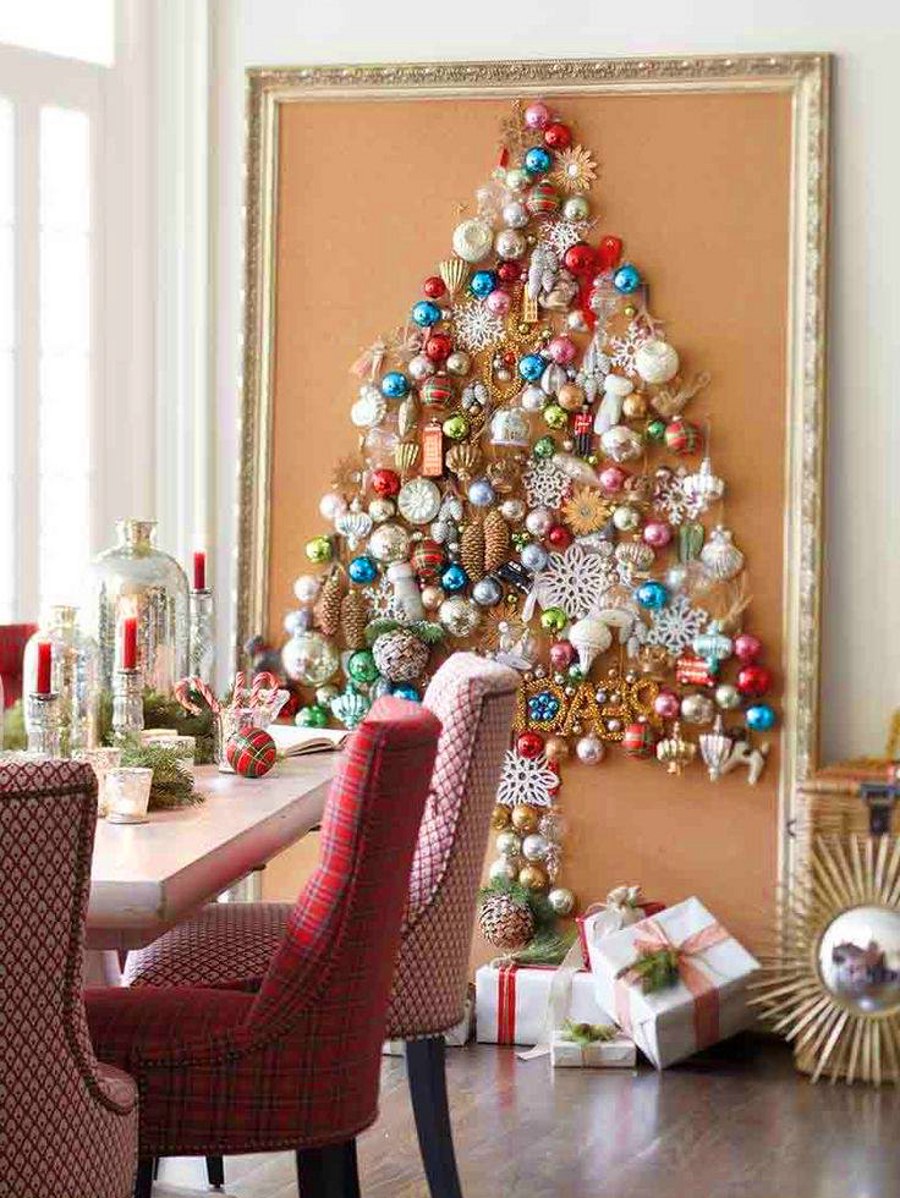 Or if you don't want to mess with your walls, use a picture frame. Use an antique style frame and Christmas toys to create a very vintage feel.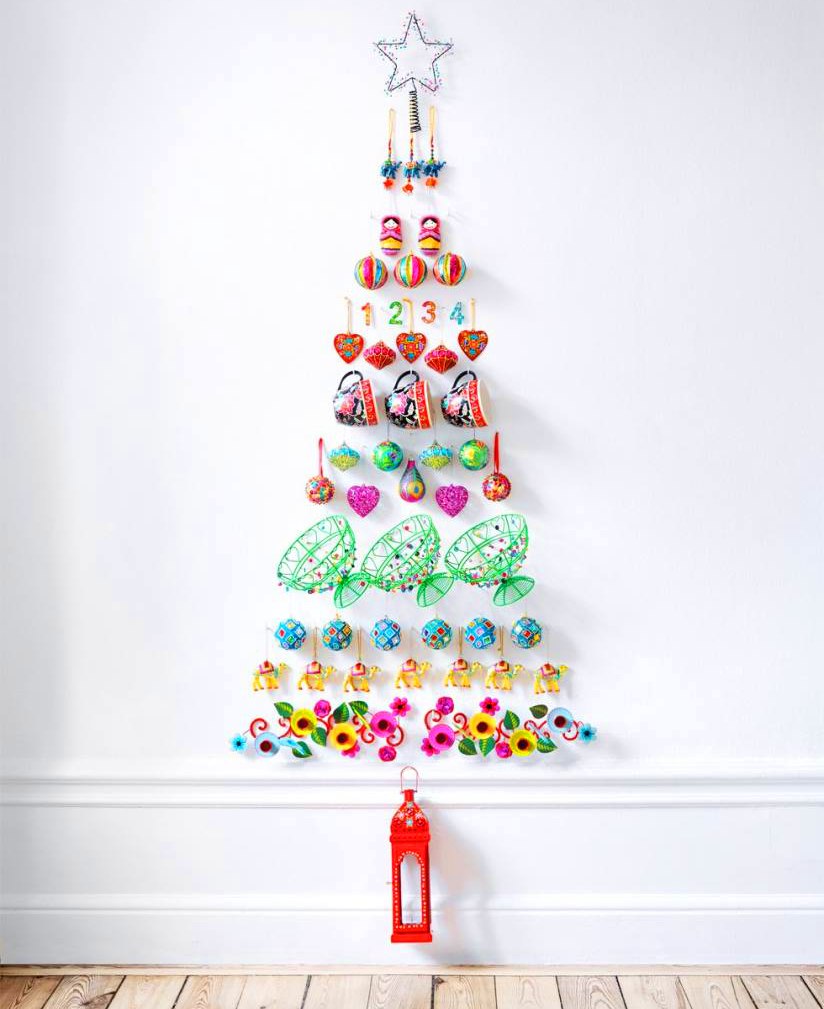 Using paper crafts and layering identical toys in rows create a very neat orderly effect and a beautiful Christmas tree.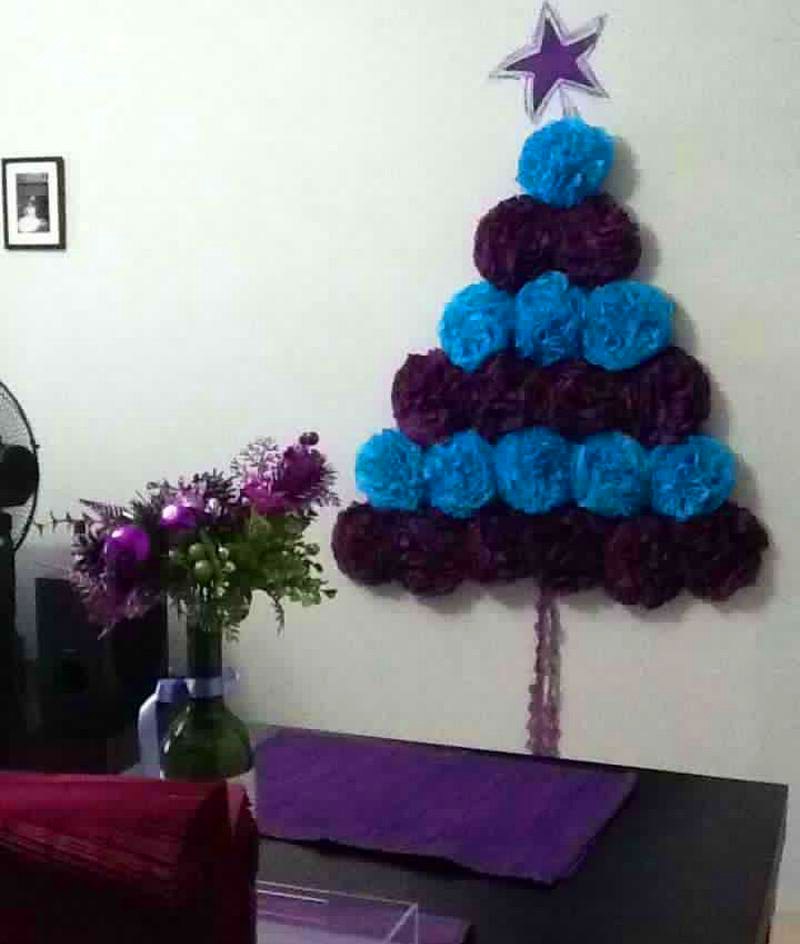 Looking for something simple? Just putting paper toy orbs in the correct order you can have a cute little tree.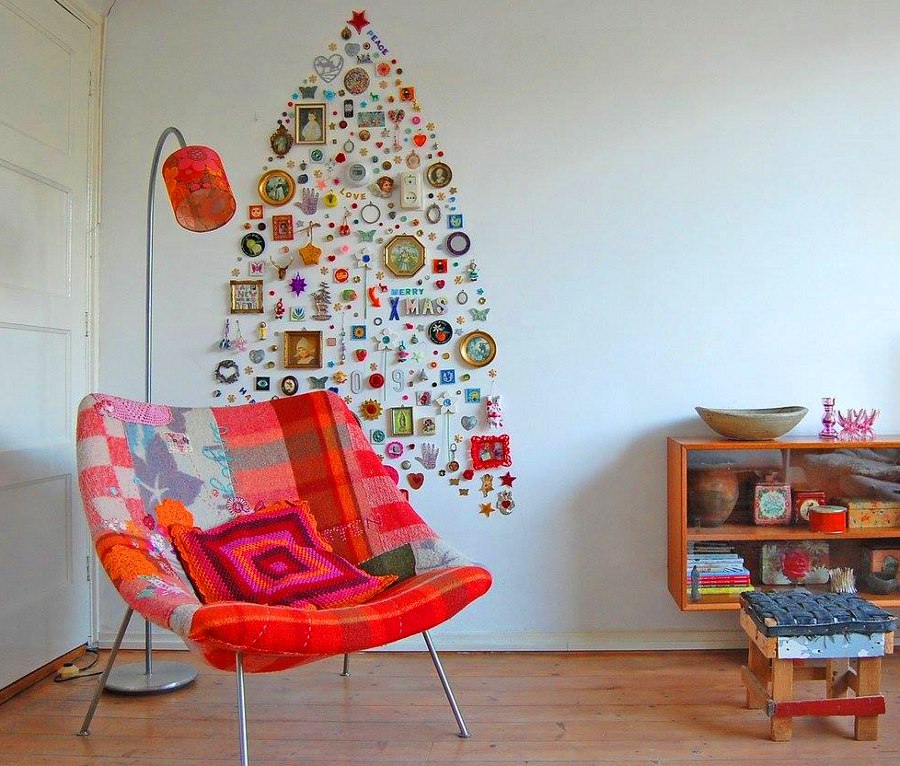 Creating something personal is simple if you use pictures and trinkets that are important to you and your family.
If you have some scrap wood to use you can create something like this tree.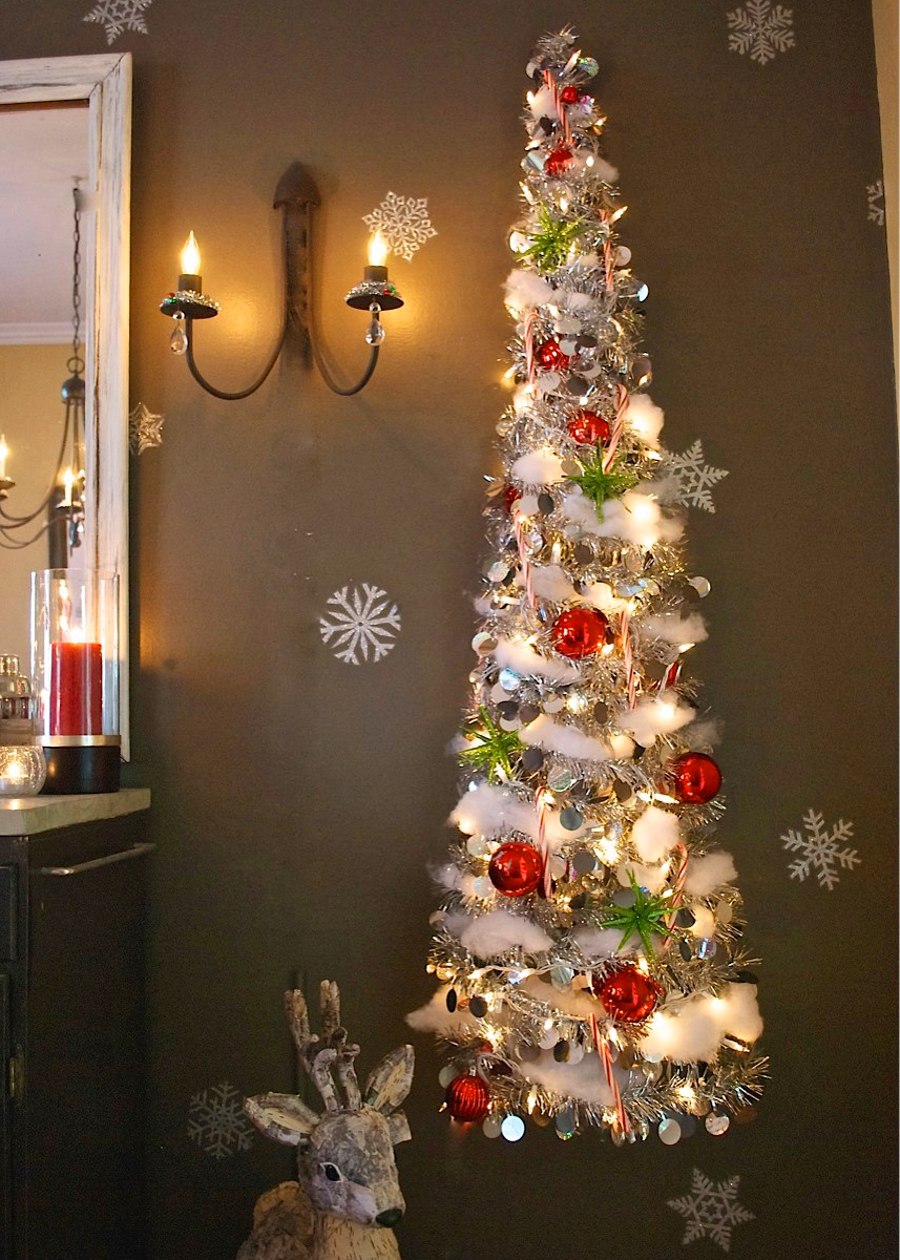 Or use all Christmas decorations you have to create a tree without using an actual tree.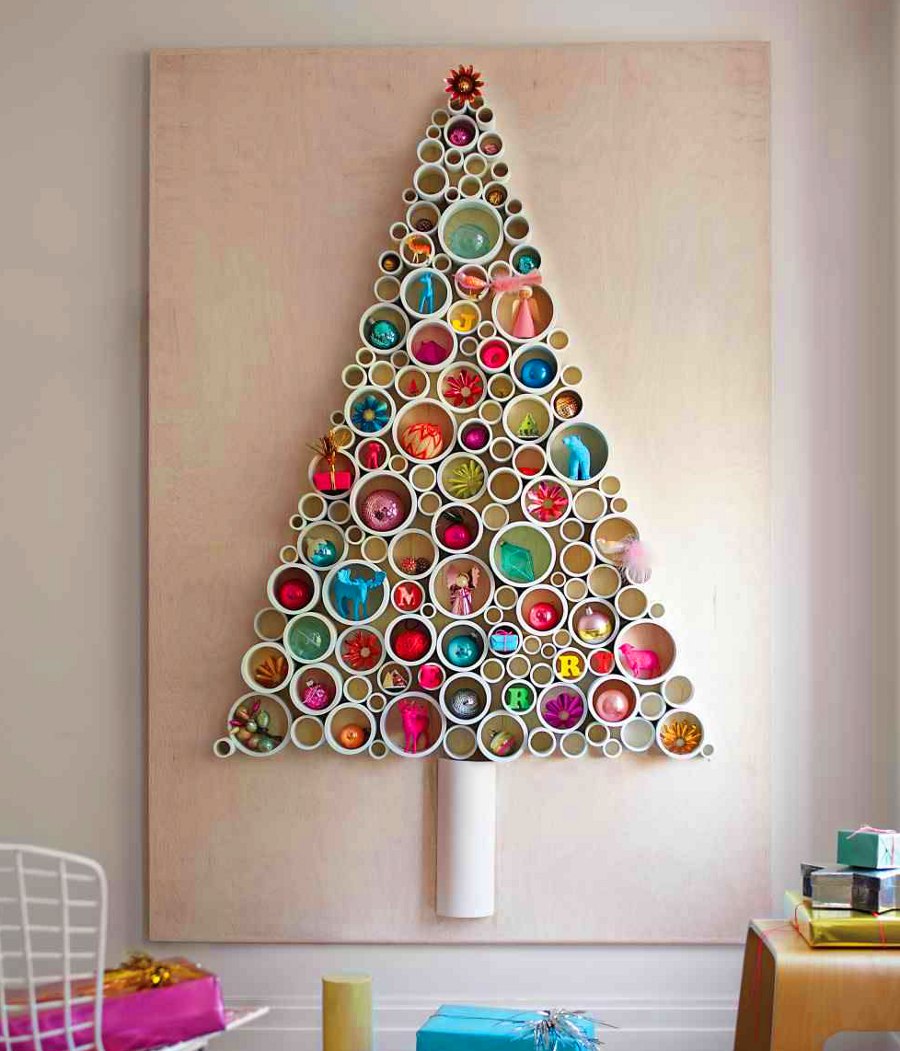 Christmas tree made out of tubes – elaborate but truly unique.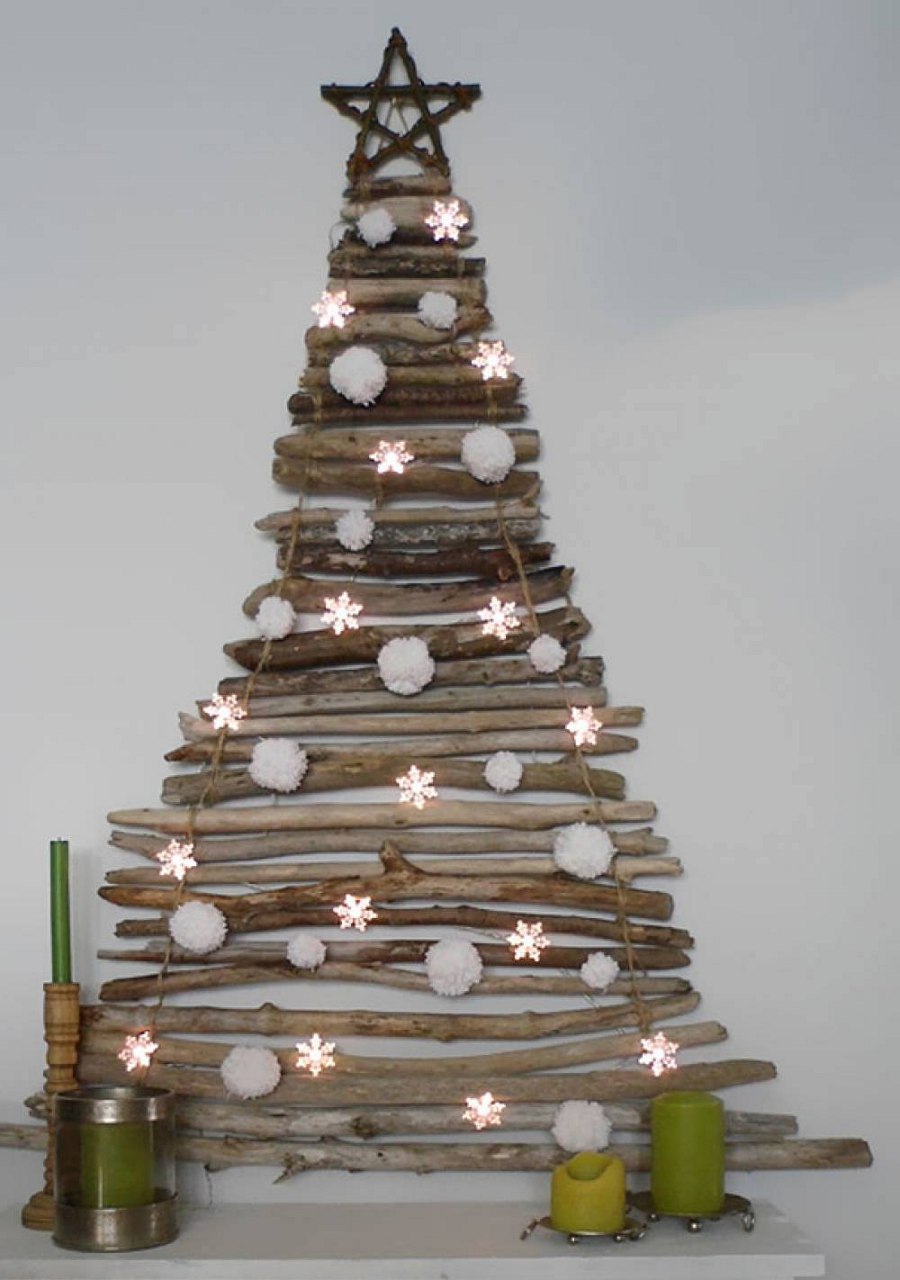 Still need the tree to be more natural? Use sticks of varying length.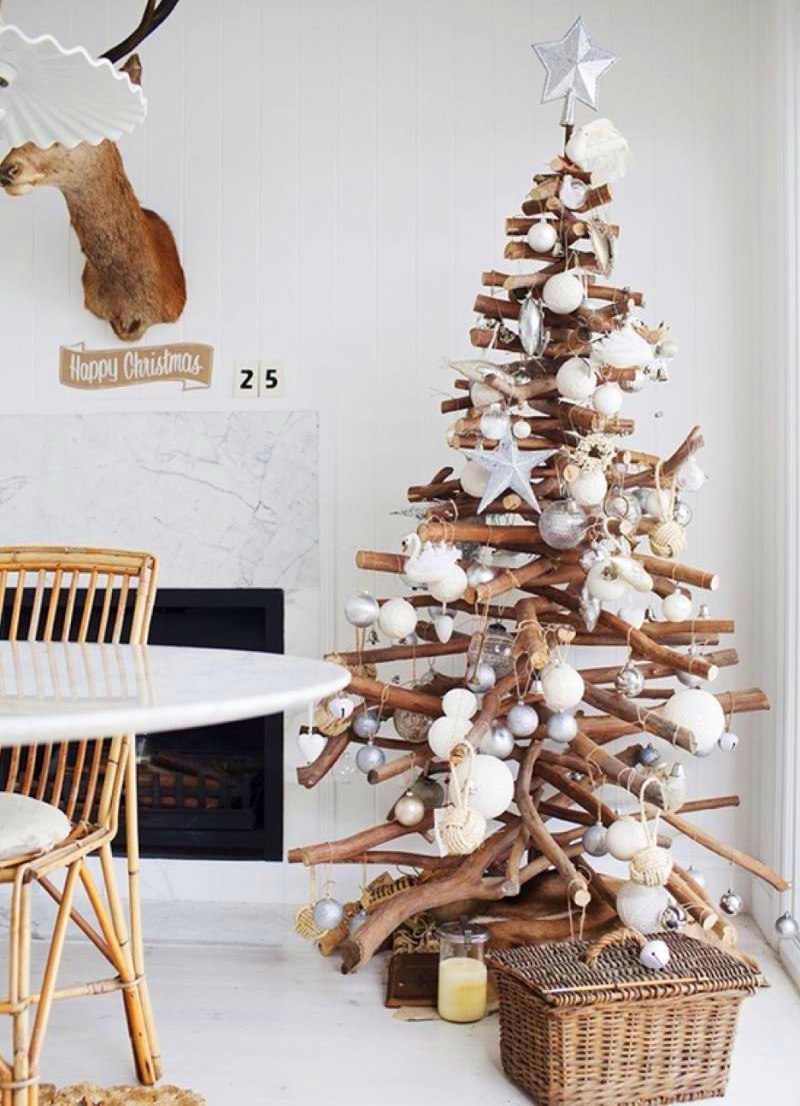 And if a flat tree design lacks dimensions for your taste, you can create something more like a real tree.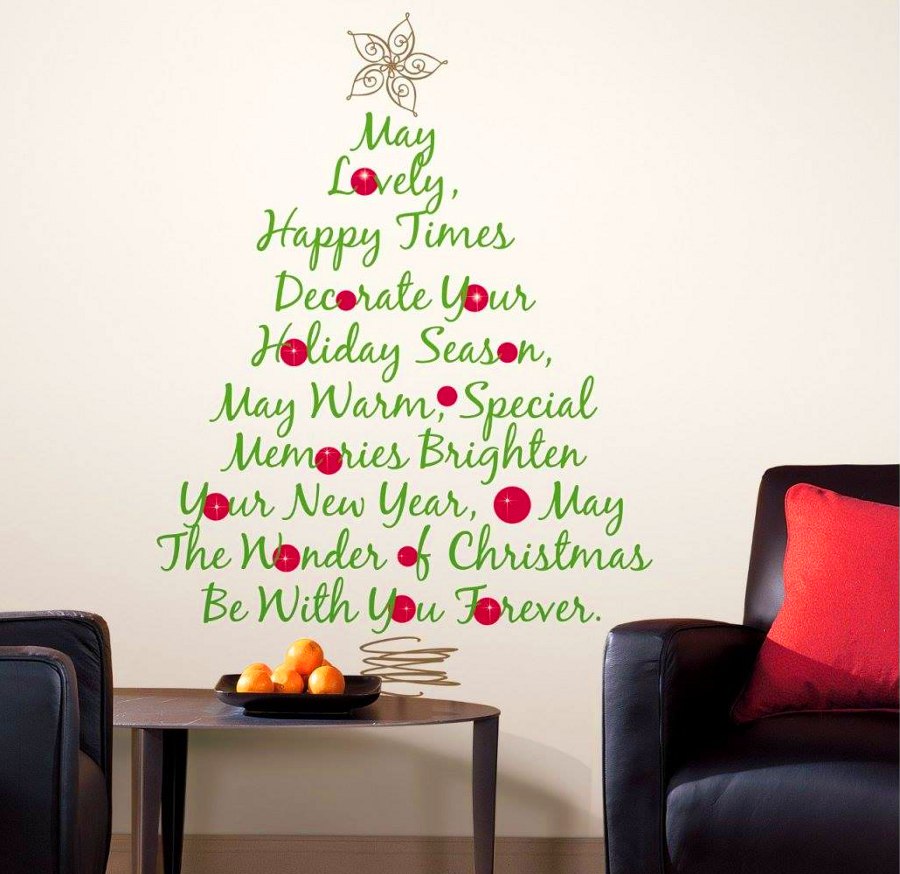 If you're more into wall art simple words can tell the meaning of Christmas spirit as well as create a tree.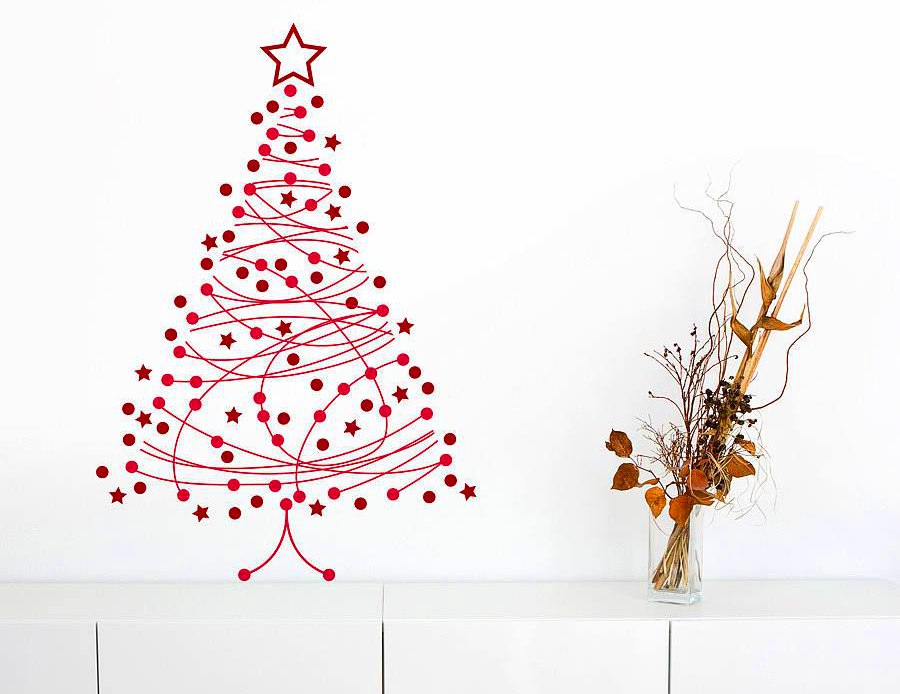 Or you can simply have something beautiful as this wall art.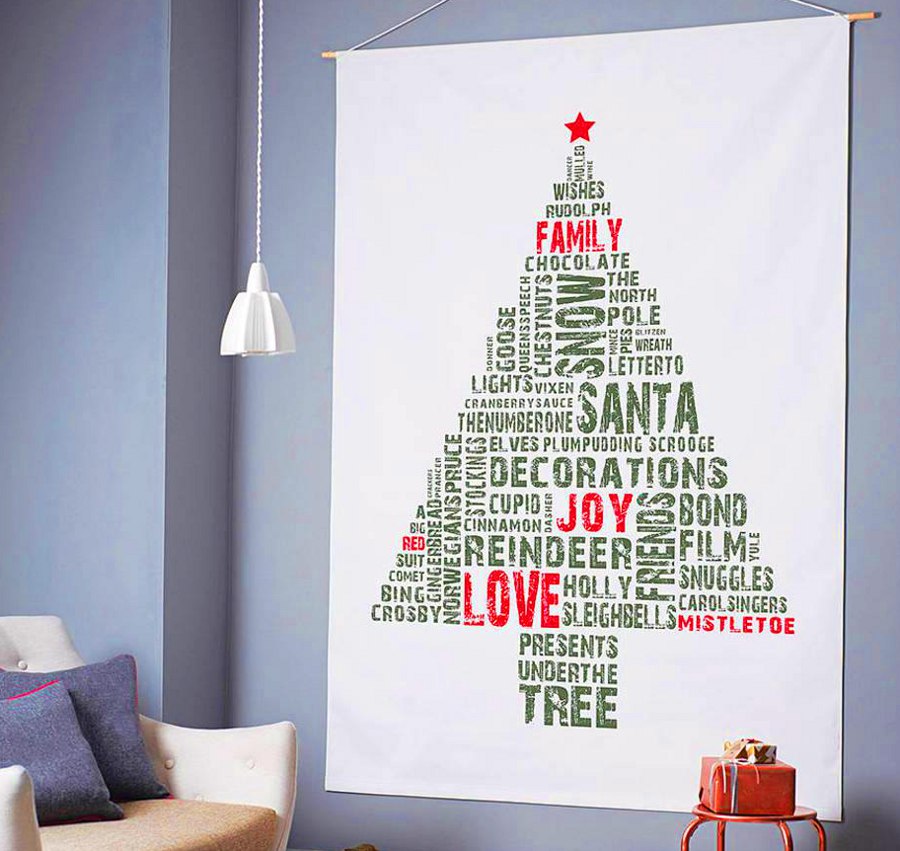 Want to be trendy? Create a tree of tags that portray the meaning of Christmas.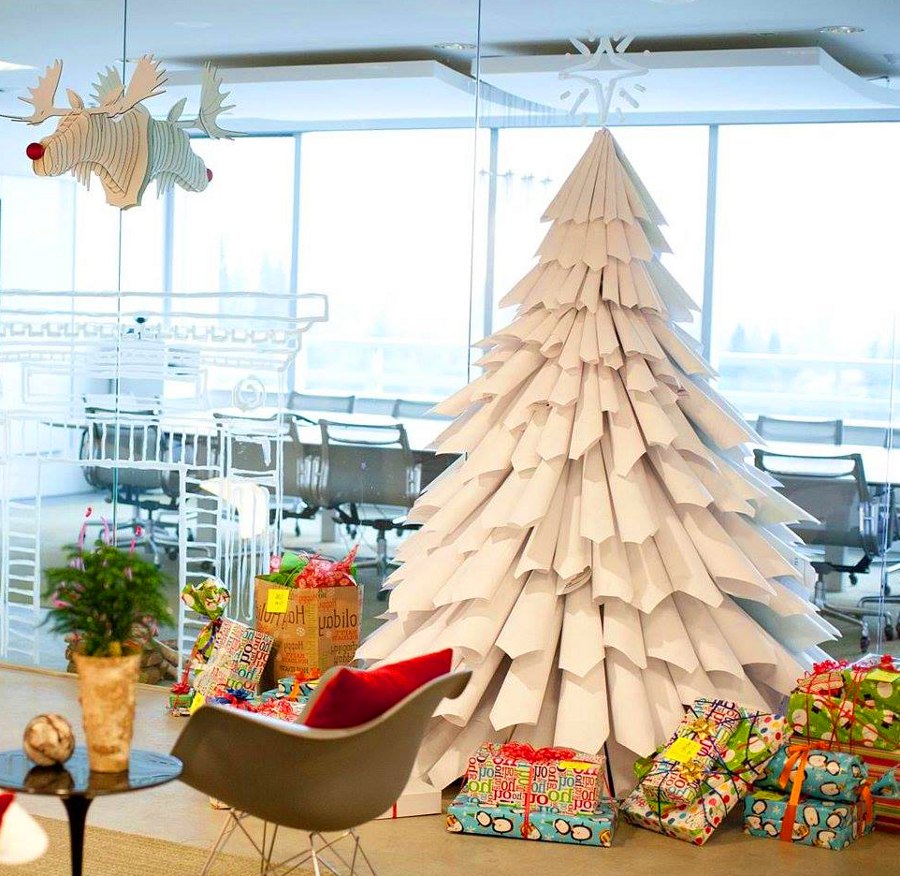 And if you're into paper crafts you can create a whole tree by your hands.
Continue reading: