Last updated on August 13, 2023
Use these five easy tips to improve your apartment without breaking your renter's terms. Read on!
Are you living in an old apartment and looking for ways to make it more livable? Don't worry – there are plenty of renter-friendly ways to improve your space without breaking the bank.
From creative storage solutions to fresh lighting, these ideas will give your rental a much-needed update while still respecting your landlord's rules. With just a few simple changes, you can transform your old apartment into one that feels brand new!
So get ready to roll up those sleeves and start sprucing up – here are five renter-friendly tips for improving an old apartment.
What's Inside
Invest in High-quality Statement Pieces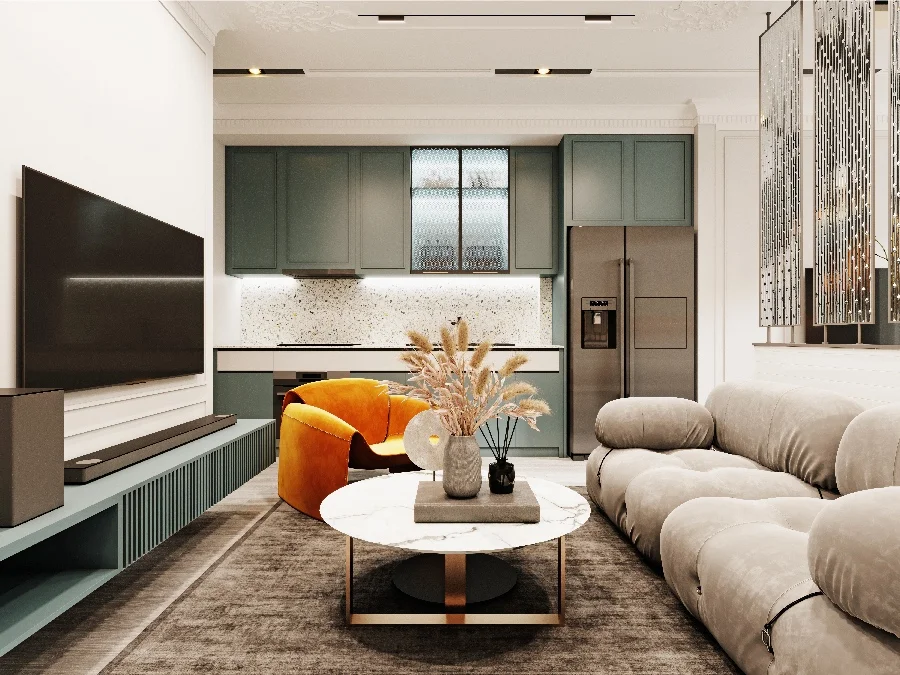 A few well-chosen furniture pieces and decorations can do wonders to make an old apartment look new. Choose a few timeless pieces that you love, like a sleek couch or modern artwork, and let them be the stars of your space.
When choosing which elements of your apartment you'll splurge or save on, keep in mind that it's usually better to invest in quality items that will last. Not only will they look nicer, but you won't have to replace them as often.
If you're not planning on staying in your rental property long-term, you should also keep in mind what elements of your space will transfer most easily to a different home.
Clean designs, neutral colors and fabrics, and classic materials will be the easiest elements to move from one environment to another.
Hang Up Curtains to Add Color and Texture to the Walls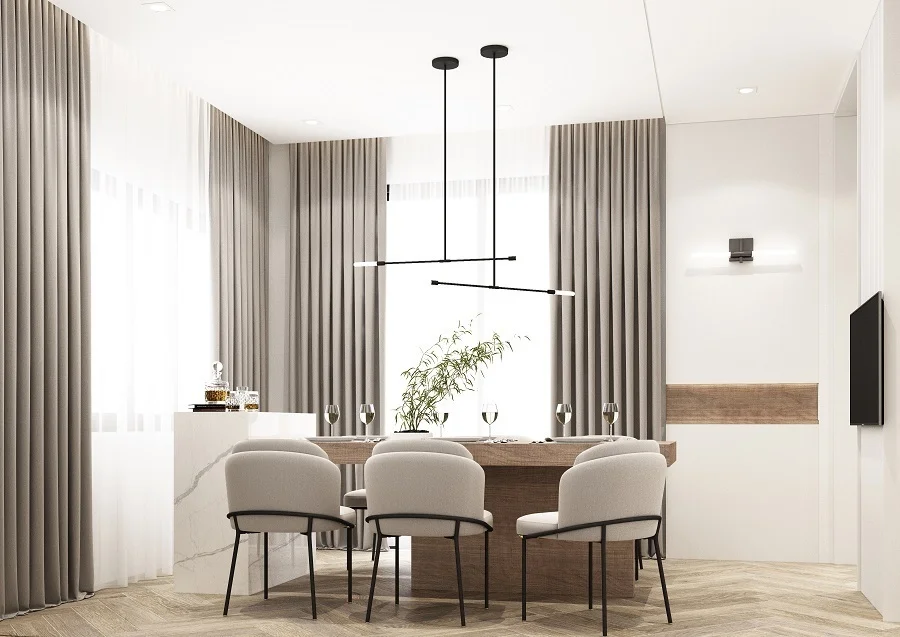 Curtains can do a lot to jazz up a boring room, and they come in all different colors and patterns to fit any style. If you're looking for a quick and easy way to add some life to your walls, consider hanging up curtains or drapes on the windows – they'll make the space look more pulled-together and inviting.
If you're on a tight budget, there are plenty of affordable options for curtains out there – just make sure to measure your windows before buying them so you get the right size.
But if you want something more luxurious, splurge on some high-quality fabric that will last a long time – it'll be worth it.
Replace Old Light Fixtures with Modern Ones for an Updated Look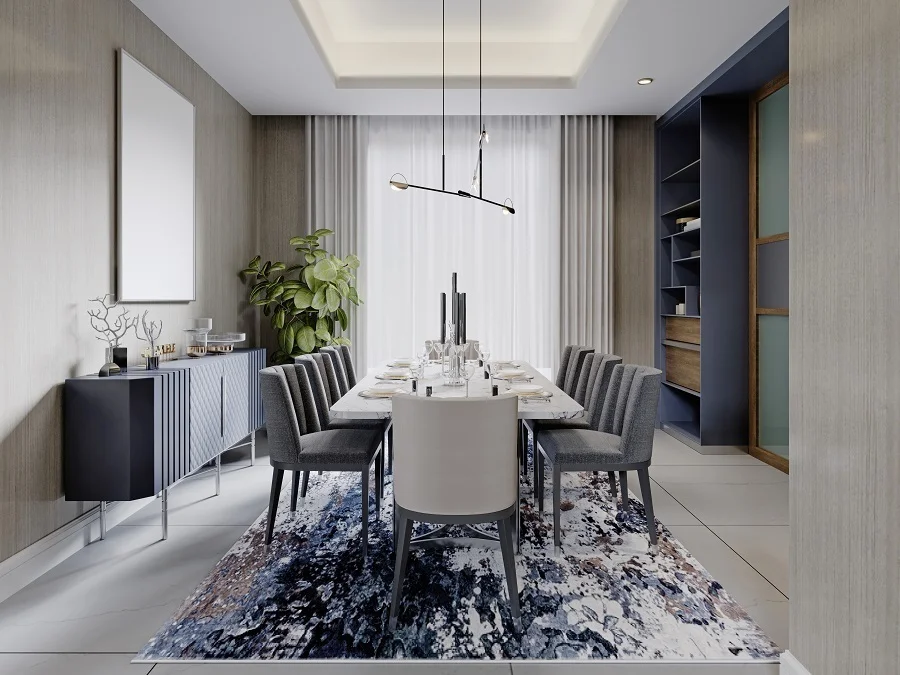 Light fixtures can make a big difference in the overall aesthetic of your space, so consider replacing any outdated ones with more modern styles.
Not only will they look nicer, but they'll also provide better lighting, which can help make your apartment feel brighter and more inviting. Plus, many newer light fixtures are energy efficient, so you can save some money on your energy bills.
Before you start unscrewing lightbulbs, check with your landlord or leasing office to get the green light. While updating fixtures is usually pretty easy to do, messing with electrical wiring can get dangerous quickly.
Consulting with a building maintenance electrician will keep the process safe and above board with your property's owners.
Use Removable Wallpaper for a Temporary Change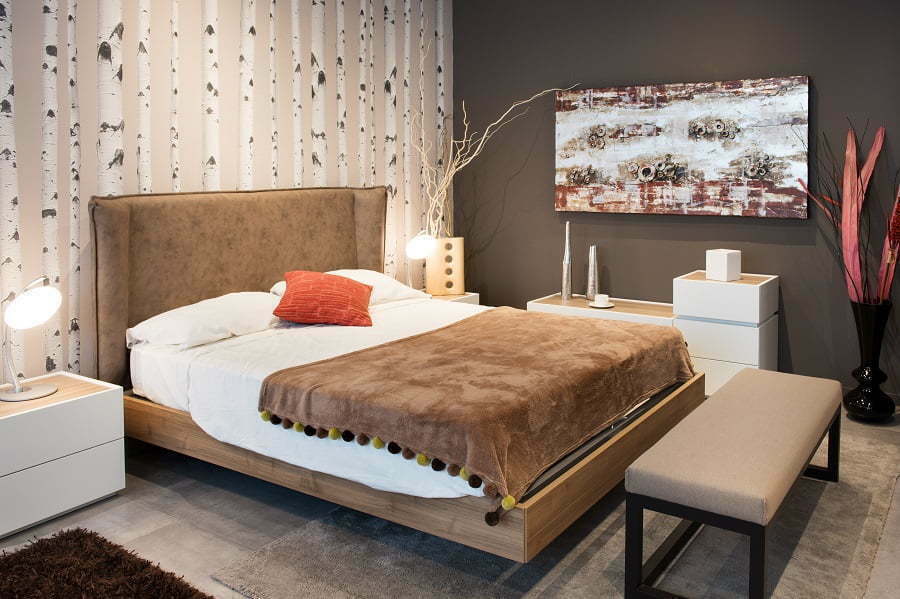 If painting isn't an option, removable wallpaper is an even more temporary way to add style and personality to an old apartment without breaking the bank or breaking any rules.
Not only is it relatively affordable and easy to install, but it also allows you to change up your look as often as you'd like – perfect for renters who want their space to reflect their changing tastes and styles.
As a bonus, removable wallpaper can be used on almost any flat surface in the home, including walls, ceilings, cabinets, furniture pieces, and more.
Want to add even more flair to your space? Consider using bold peel-and-stick wallpaper to create an accent wall! It's an easy way to add a pop of color and personality without a lot of effort or expense.
Utilize Wall Shelving for Extra Storage Without Taking Up Too Much Floor Space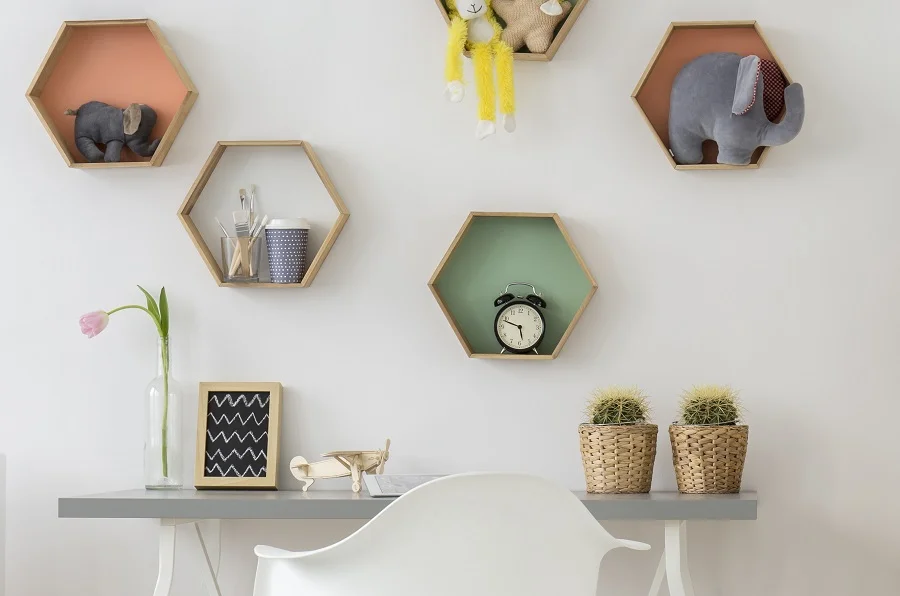 If you're short on storage space, wall shelving is a great way to add extra storage without taking up too much of the room's square footage.
Wall shelves can be used to store books, plants, pictures, miscellaneous knick-knacks, and anything else you need to keep off your floor. Plus, they come in a variety of styles, so you can easily find one that fits the look and feel of your apartment.
To elevate your space, consider creating a built-in look with wall shelves. By adding trim and molding around the edges and painting it in the same color as your walls, you can make your shelving look like part of the room, which will create a more polished and cohesive feel.
Not only is wall shelving an easy and affordable way to spruce up your apartment, but it can also be taken with you when it's time to move out.
Invest in some quality shelves for your walls – they'll make a big difference in the overall look and feel of your home!
Renting an apartment can be a great way to save money and have the flexibility to move around, but it can also be tricky to make your space feel like home.
With a few simple updates, though, you can transform your rental into something cozy and inviting without breaking any rules – or the bank!
From swapping out old window treatments and light fixtures to utilizing wall shelving for extra storage, there are plenty of ways to make your apartment feel more like home.
So don't be afraid to get creative and express yourself – with a few small changes, you can have a beautiful space that's all your own!
Continue reading: