Last updated on April 30, 2022
What are the top decor styles in 2020? We've scoured all over Pinterest and Instagram to find out. Here are the latest trends.
The bedroom should be a safe personal getaway or sanctuary that expresses your feelings, favorite colors, and collections. As such, before investing in pricey items, think strategically and critically. Spending fortunes on furniture and other expensive items will not guarantee a sophisticated look. What makes a bedroom outstanding are the thoughtful details. Check out the following top 5 trending bedroom décor styles in 2020.
What's Inside
Frame the Bed with Mirrors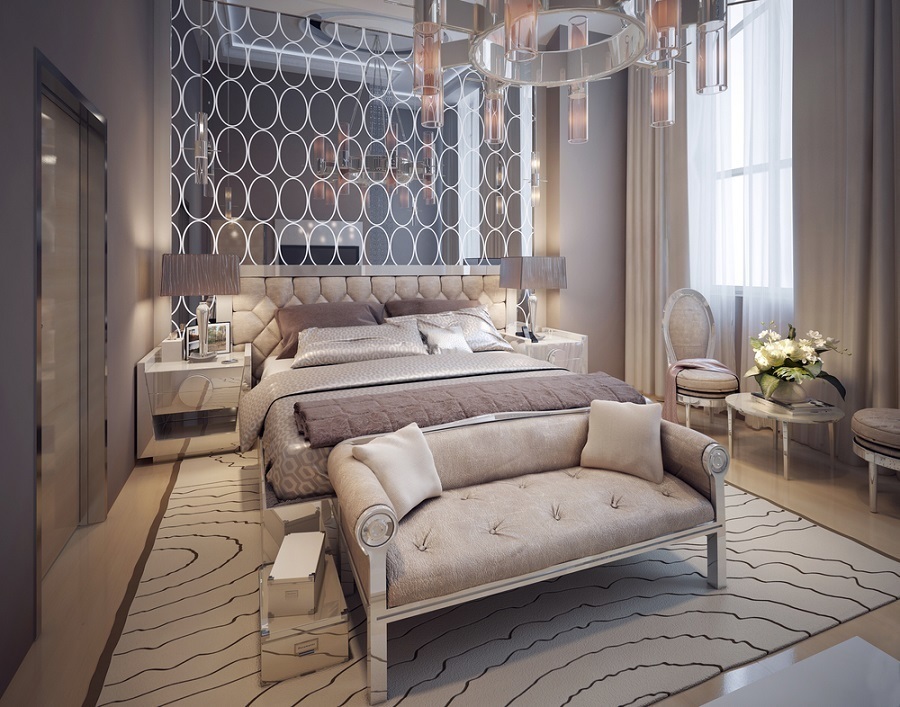 The bed is probably one of the most notable furniture that affects the general appearance of your bedroom. For most homeowners, finding the best bed and mattress can be daunting. Therefore, you should consider searching widely either online or checking out your local mattress store to find a perfect choice.
Apart from a well-designed bed and comfortable mattress, a common trick that designers leverage to add some glamor to bedrooms is placing a mirror on the wall above nightstands, behind lamps or pendant light. Doing this adds some glitzy style on the bed wall and simulates a greater depth and width, thus perfect for small spaces.
When choosing bedroom mirrors, go for mirrors with unique details, such as an unusual shape or gilded finish. Such an extra design goes a long way in adding some style to the most ordinary bedroom.
Keep the Bedroom Simple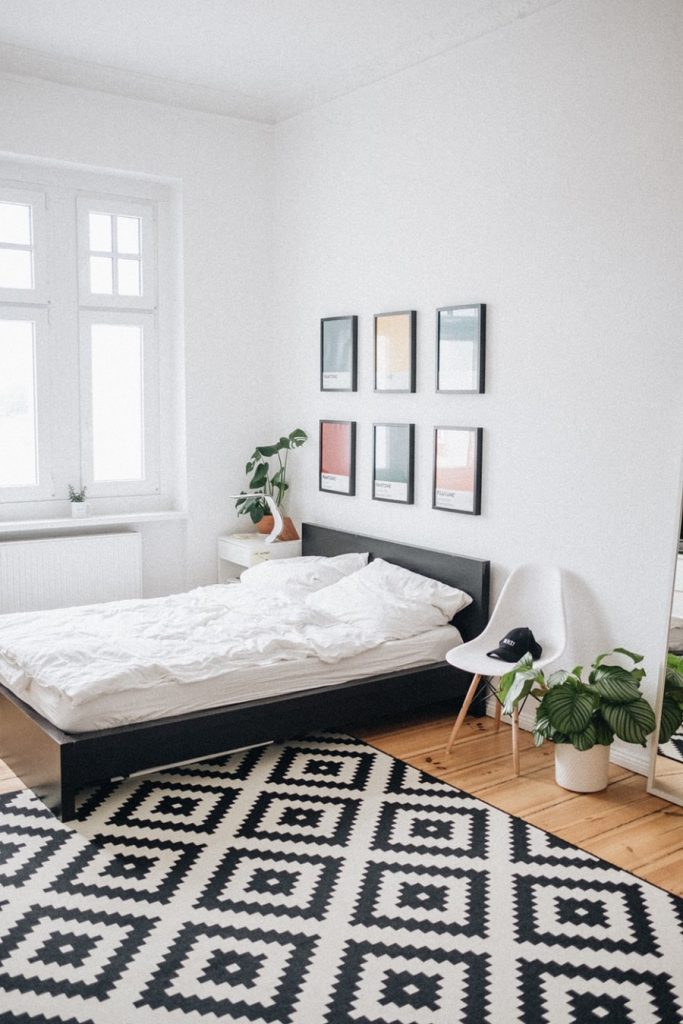 Unlike most people who go for complexities, you can achieve modern bedroom decor by employing a simple yet cozy design. Regardless of the style of decoration that you choose, ensure that the bedroom remains sophisticated and overly elegant. The best way to keep your bedroom simple is by starting with the basics. A modern bedroom style can employ a casual, formal, traditional, or contemporary style. Modern trends often aim at keeping traditional trends alive, only with some revamping.
You should as well gather and combine influences from around the world. Having decided on the basic bedroom style to employ, seek various inspirations for influence and color of the room. While each style will bring a distinctive appearance, intertwining and getting into the details of each will make you enjoy the feel of Paris apartment-style and coastal Irish home.
That aside, you should stick to the specifics of modern bedrooms. For instance, to ease your movements, leave at least three feet between the sidewalls and the bed or other large furniture. You should also leave a minimum of two feet between low furniture, like dressers, tables and the bed. If your prior design required that you walk around the bed to access the bathroom from the closet, find a way of moving the bed.
Keeping the bedroom simple also means that you furnish the bedroom with only what you need. For the majority, a bed, one or two bedside tables, a dresser, and a chair are the necessities. All other items are clutter and should be removed. Accessories should also be kept to a bare minimum. Have a few beautiful artwork, countable family photos, candles, and flowers.
Choose a Nightstand with Luxurious Finish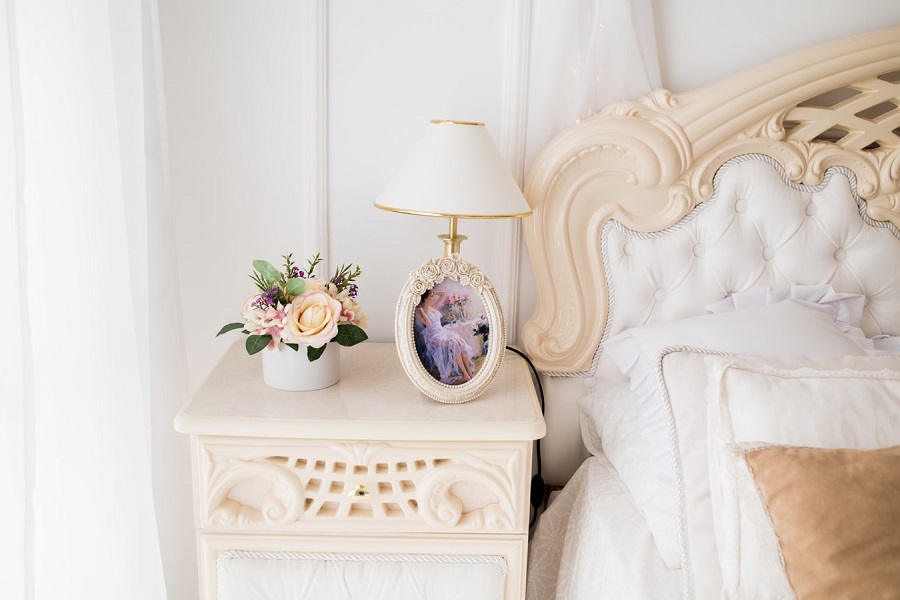 Night tables are undoubtedly essential pieces of bedroom furniture. However, due to their nature, they tend to be more utilitarian in terms of style and often get cluttered with bedroom necessities. For a modern bedroom style, begin by de-cluttering the nightstand. Remove all the unnecessary paperwork and personal belongings, leaving only the lighting, the book you are currently reading, and probably a small flower vase.
Following this, for a visibly royal bedroom, swap your current nightstand for a new one with a luxurious finish. Shagreen or mirror options, for instance, are better alternatives. You can also go for a subtler route, which is choosing a piece with reflective hardware, such as brass or crystal.
Create Plenty of Storage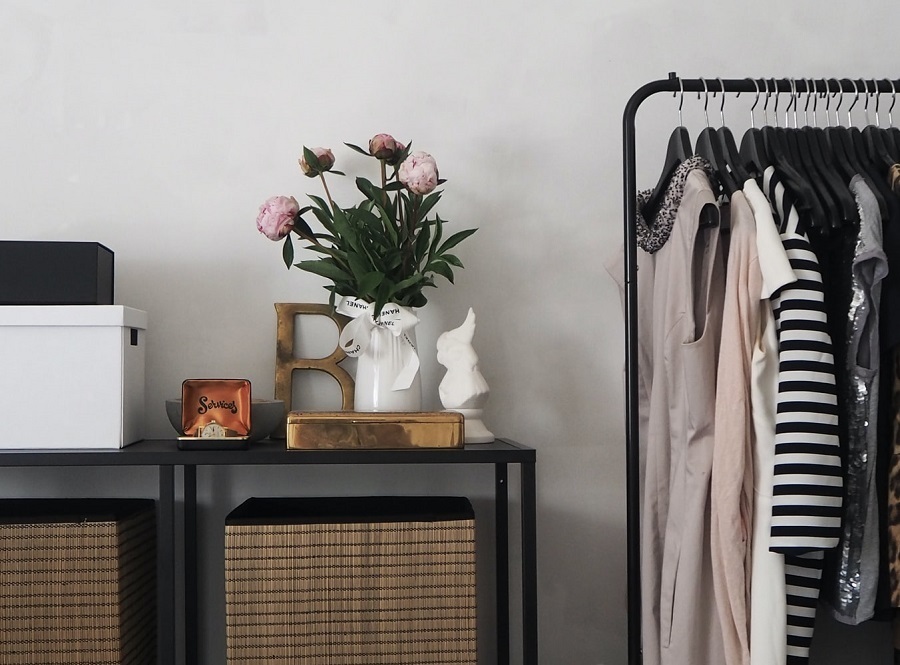 Another great way to achieve a modern bedroom decor is to ensure that your bedroom has plenty of storage space. Storing things out of sight adds a significant serene feeling into the bedroom. Large spaces make the room appear calm and roomy. You can achieve this in the following ways;
Install a large bedside table, complete with drawers and doors. This will enable you to keep books, reading glasses, and lotion out of sight. If you need more space, a skirted table or small dresser with drawers can come in handy.
Have a trunk or storage bench at the foot of your bed. This will harbor extra sheets, down feather pillows, and blankets.
A headboard with built-in shelves and sliding panels can store books and other significant accessories.
Add a Stylish Seating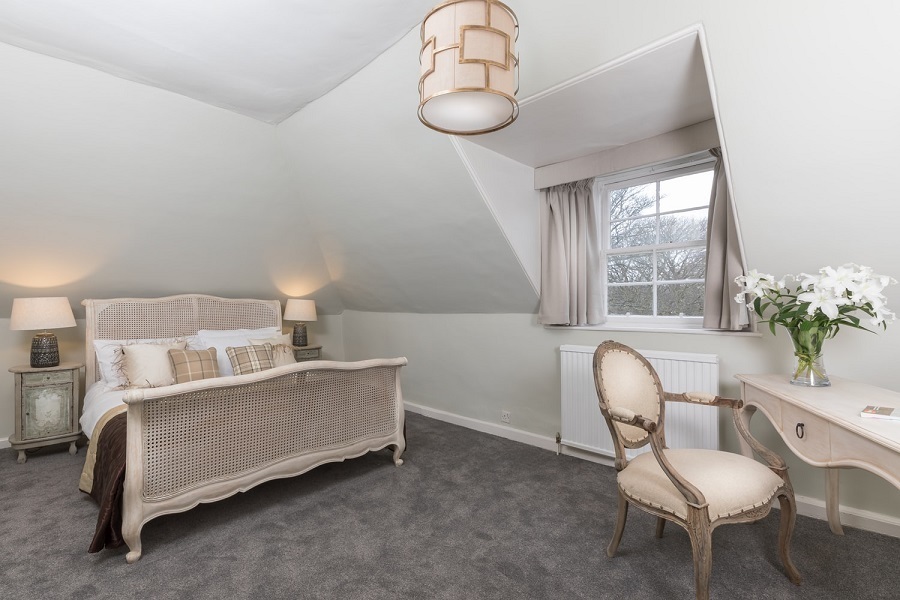 For individuals with large bedrooms or have unused spaces near the window, in front of the bed or beside a nightstand, you should consider having an accent chair or bench. Practically, this will provide ample space to sit and read or a temporary clothing storage space. From an aesthetic point of view, the style is often associated with boutique hotels. Thus, it is a notable design element to include in your room.
There is no direct and surefire way of achieving a modern bedroom décor. All you should do is play with various styles, borrowing from different cultures, and integrate with your creative and innovative ideas. For instance, when it comes to color, you can choose from the various options available. That aside, create a habit of not bringing your computers, television, and exercise machines into the bedroom. This will leave you with a space dedicated to reading, sleeping, and probably, romance.
Continue reading: