Last updated on September 15, 2020
Having a successful architecture firm is an art in and of itself. Here are five keys to your small firm's success. Read on!
Every business owner dreams big for their enterprise. But to be as big as the leading brands in the world, or even just your country, you have to put in hard work and tons and tons of patience, coupled with an interest in research. The same is true for an architecture firm.
As an industry deeply tied to the real estate sector, the field of architecture is definitely a profitable space but only if you are able to compete with the hundreds if not thousands of other property design firms that exist today.
So if you think you already have what it takes to make it big as an architect with your small firm, then read on to find out five important things to consider before finally stepping up the gas on your architecture firm.
What's Inside
Have a Clear Goal and Work Towards It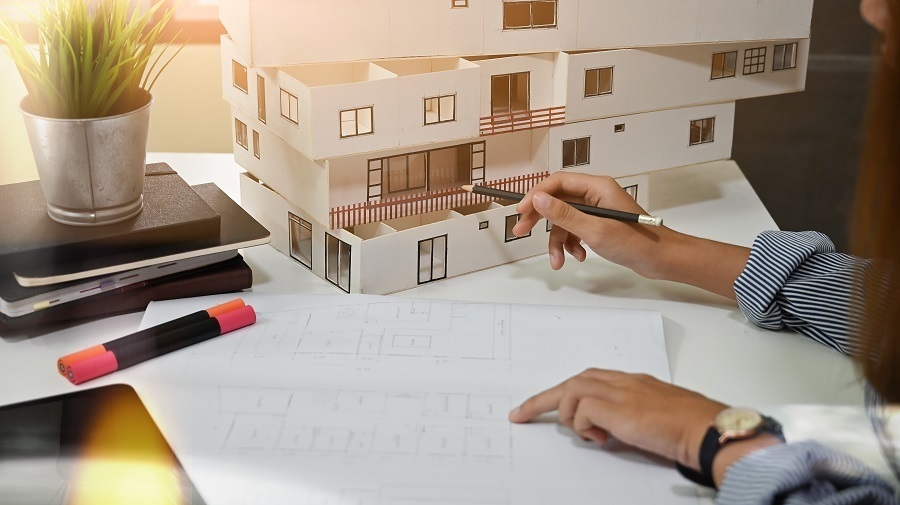 Ask yourself the question: What is the biggest project you ever want to do? Dream big and work your way towards it. The bigger the dream, the better the returns but you have to work hard for it.
Maybe you want to be the architect that will redesign the White House. Maybe you want your company to spearhead a monumental skyscraper that will be more majestic than the Eiffel Tower. Dream on!
Once you've already zoned in on this dream project, then it's time to do the work. Work backward to see what are the necessary steps you need to take in order to achieve that goal. For example, to redesign the White House (if it ever needs to be re-designed) you probably have to take on several government projects to establish yourself in that specific niche. Now if you want to build enormous skyscrapers, then maybe you should start by learning more about skyscrapers.
Obviously, your dream doesn't really need to be that big. You can be designing enviable big houses each year or renovating and redesigning old houses, and consider that a huge success. You just have to find a clear goal for you and your architecture business, in order for you to know which path you need to take.
Optimize Your Business Processes
Employees of architecture firms need to work closely together to churn out highly successful projects. But it's highly likely that even architecture companies are affected by changes in the workplace induced by the global health crisis. And the problem is: work doesn't necessarily stop because of it.
Hence, now is the best time to optimize your business processes through investing in highly competent Enterprise Resource Planning applications such as the JD Edwards Software.
Make Sure to Update Your Portfolio Every Time
You won't really know when a big opportunity will come knocking on your door. And you don't ever want to be caught unprepared! In order to address that, what you need is an updated portfolio that shows all your latest and best projects.
You can afford to be pretty thorough with this one, meaning it's best if your portfolio is available on multiple platforms and possibly on paper, too! After all, this can make or break a pitch to any client!
Raise Your Credentials
There are tons of ways to raise your credentials. This could either be through accepting speaking engagements, joining design competitions, or offering short online courses to newbies.
The goal here is to increase your credibility in order to attract more clients and widen your reach in the industry.
Conduct an Honest and Thorough Review of Your Current Strategies
Before you decide to finally expand your architecture firm, you have to conduct a thorough review of what you're currently doing now. Is it working? Is there something else to improve on? Is there a better way to deal with obstacles?
Consider as well if your current setup will continue to work in case of a prolonged pandemic. Remember, it may take a while before countries can develop a vaccine or a cure for COVID-19 so you're pretty much stuck with what you have. Can you take the risk?
If you are able to do all the steps mentioned above, and you think you have perfected your current business strategies, then, by all means, carry on! Your architecture firm is more than qualified to take on more projects, hire new people, and build structures that will last a lifetime.
Continue reading: