Last updated on November 9, 2020
A beautiful bathroom is a real mood setter because that's where we start our mornings. It can make or break our day depending on where we take our morning shower or bath. And certainly you'd rather have a bath in one of the following 9 absolutely gorgeous bathrooms than some dirty shower.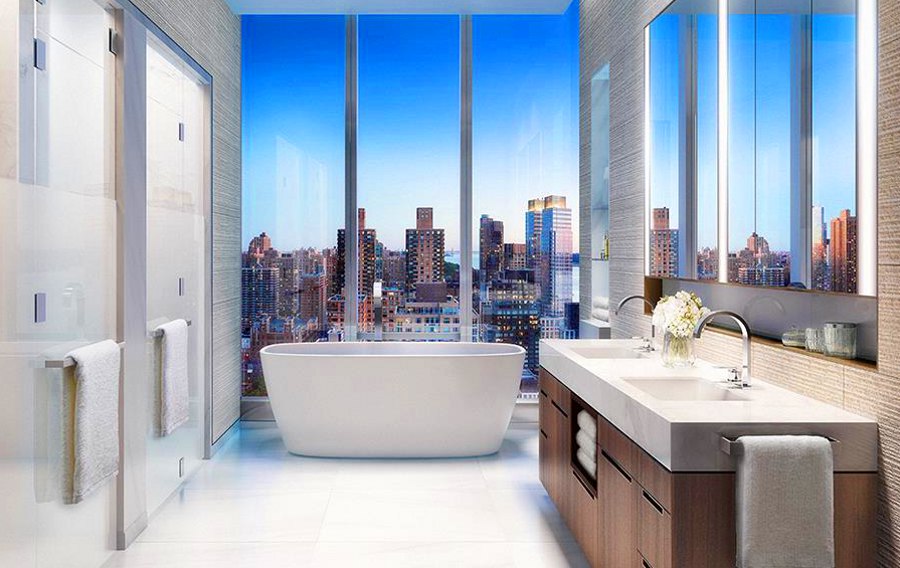 This bathroom is almost unreal with a spectacular view of the city, and a two-person bathtub that's perfect for couples. It's a great advantage to have an apartment in such a place and it's such a great idea to use the view for the bathroom too. The stylish modern decor of the room itself does not disappoint too.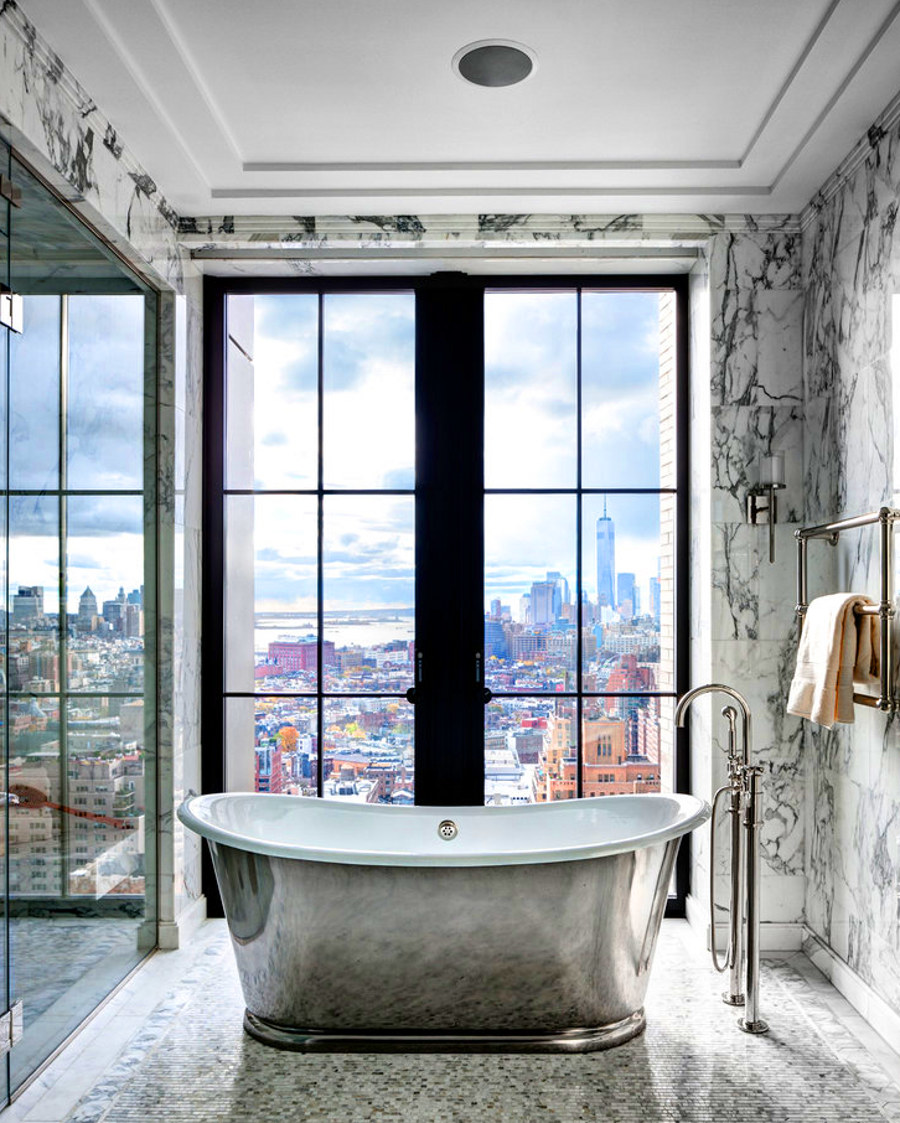 Similarly wonderful view and even better decor with granite floors and metallic bathtub as well as the walls matching the overall feel. Stunning.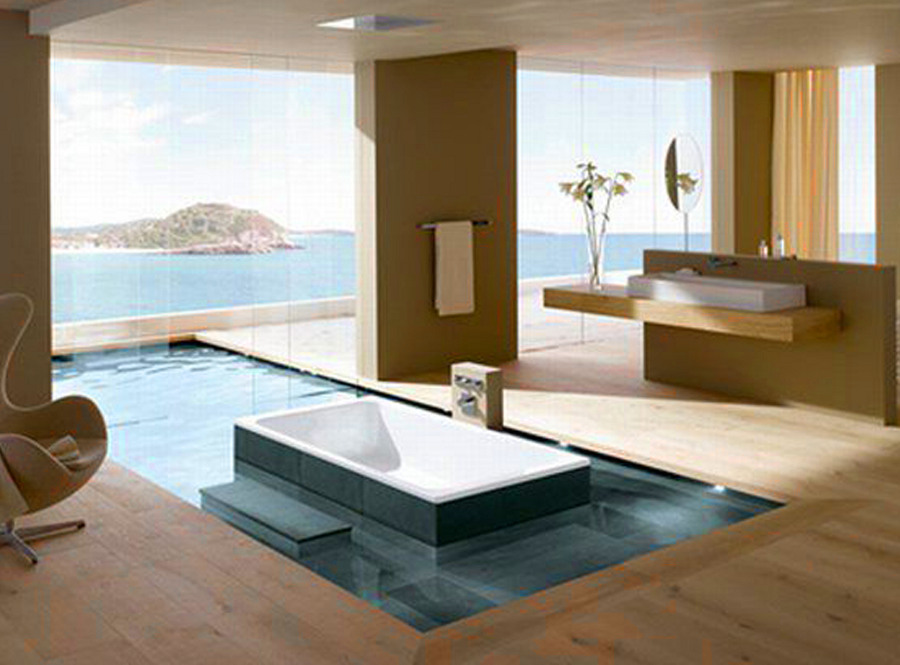 You can use a lot of space if you have it. This bathroom extends to a balcony and a little swimming pool. Privacy was not a concern in this design but it's really beautiful.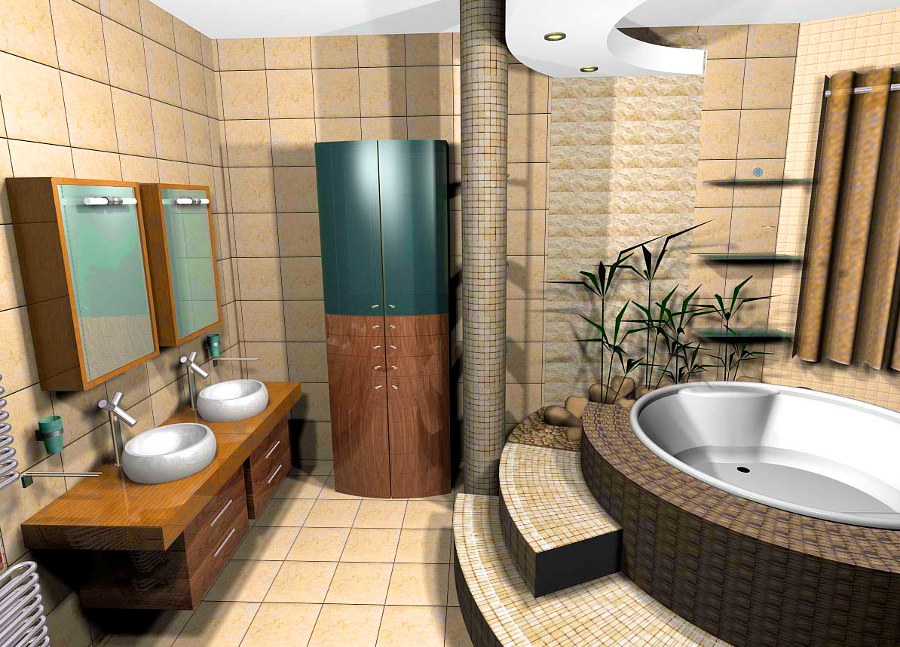 Before you start thinking that a beautiful bathroom must have big windows and a stunning view, we continue to more modest but none the less gorgeous designs. This design concept brings some nature to your bath with plants and stones decorating the bathtub as well as wooden furniture finish.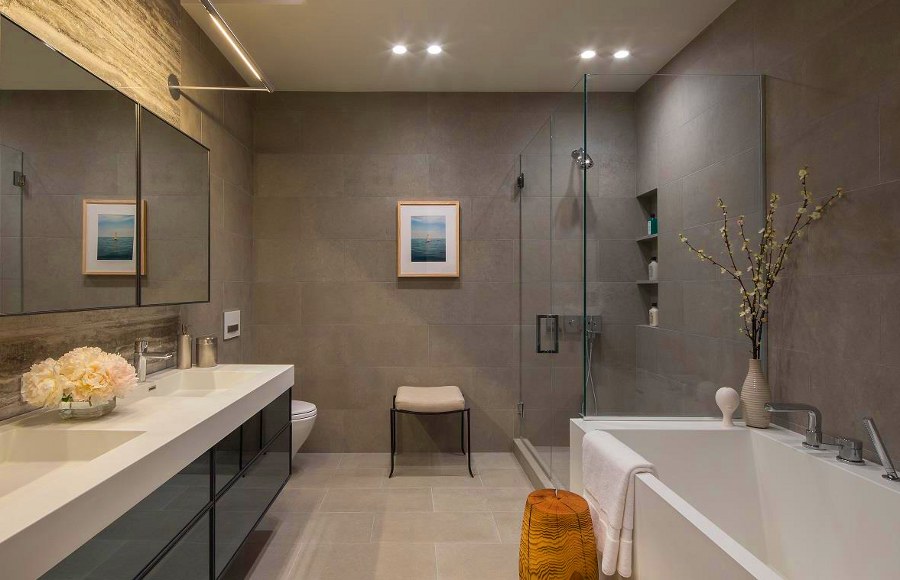 You know the designer did well in this bathroom decor when a painting finds a place on its wall.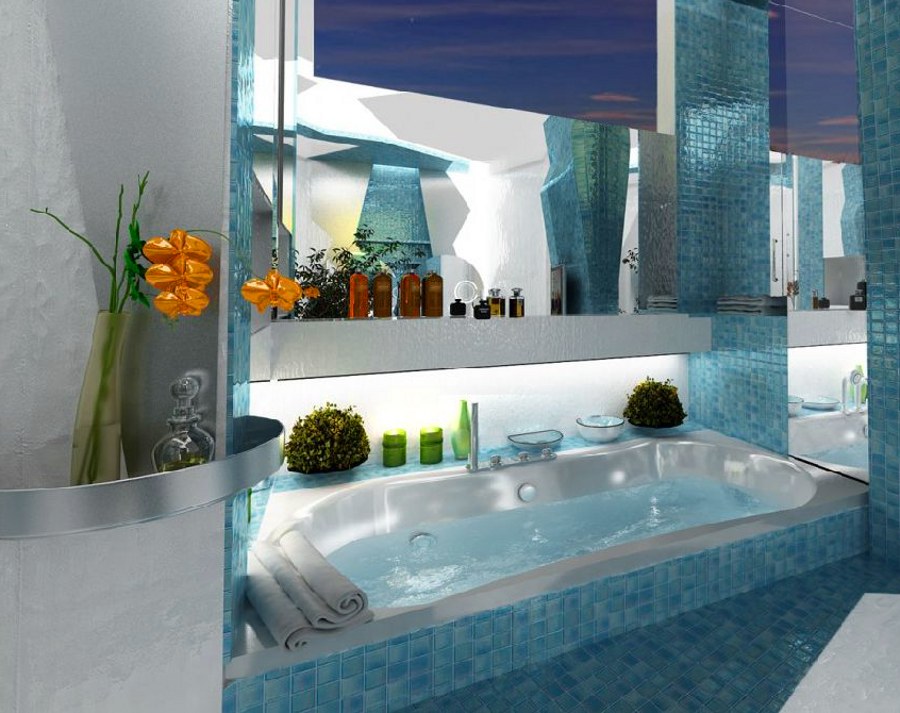 In this bathroom you will feel like fish in an aquarium. You have to love soothing blue hues and intricate shapes.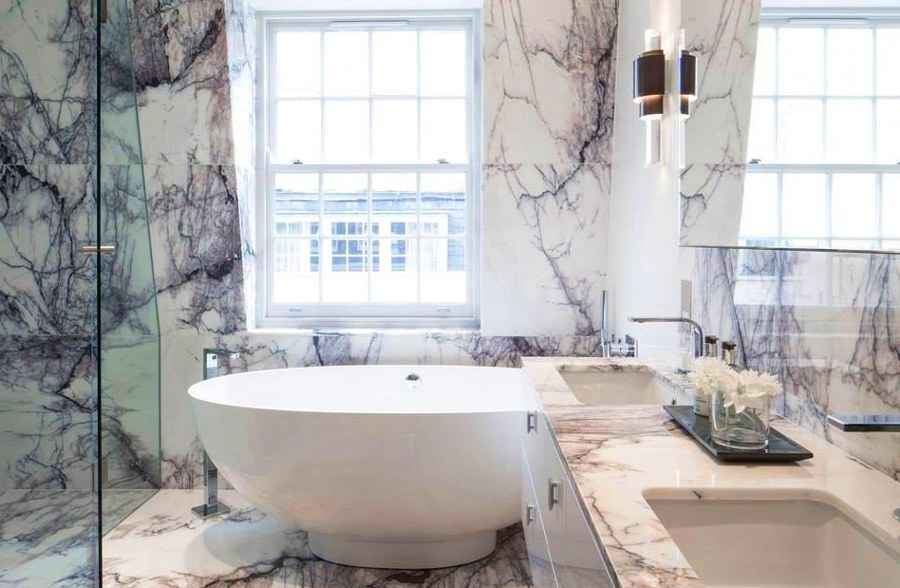 Continuing the granite theme, there's something very charming in its simplicity.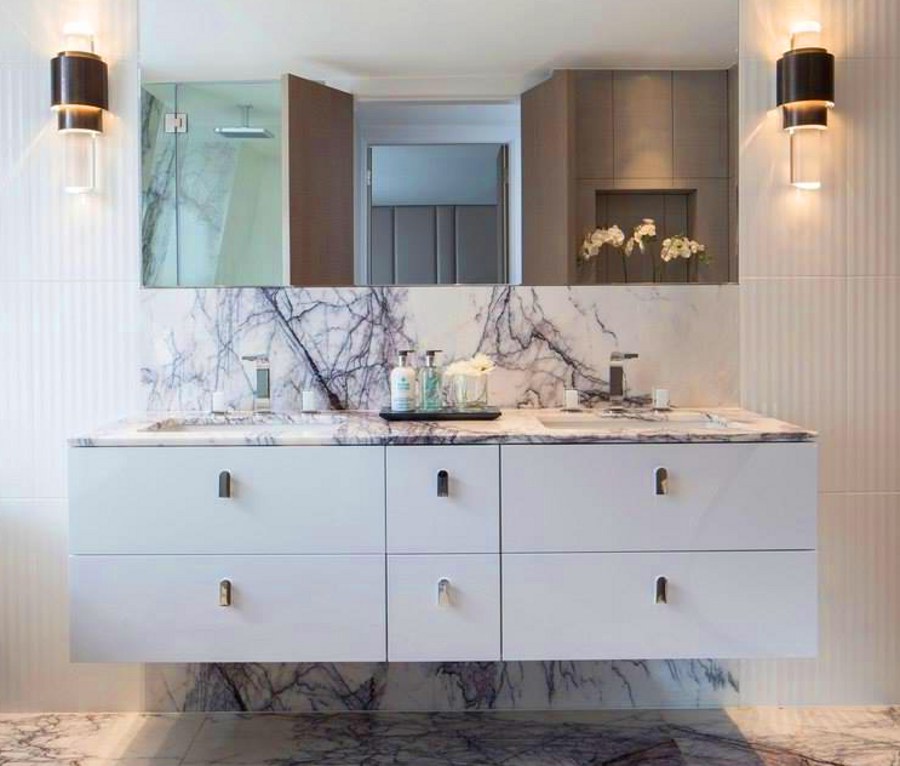 Beautiful vanities like this certainly adds to the style of a bathroom. Note also the delicate touch that some flower decorations add.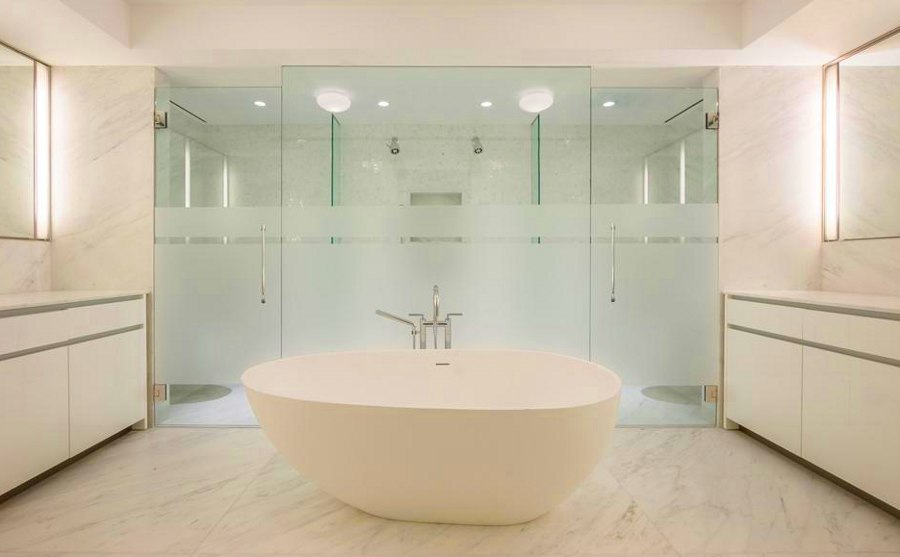 Last but not least this bathroom is the epitome of cleanliness. White simple and modern, you will feel cleaner just by entering this bathroom.
Continue reading: