Last updated on September 5, 2021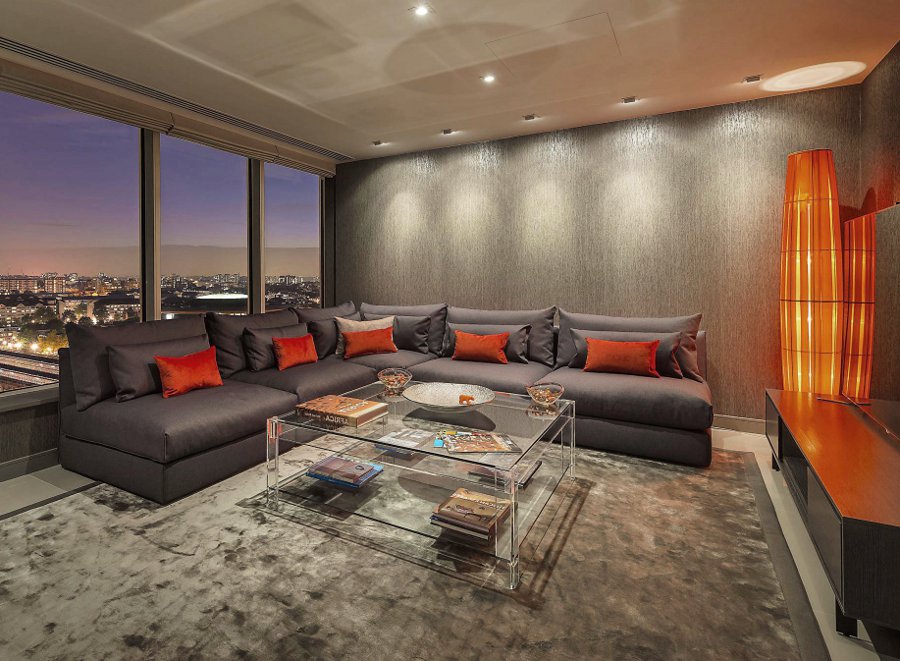 This spectacular penthouse, split-level apartment has four bedrooms and offers magnificent panoramic view of the capital. It offers fantastic entertaining and living spaces with modern, streamline furniture pieces and high-end appliances. For lounging after a long day or entertaining guests, there is a superbly spacious triple-aspect reception room that includes a TV room.
The amazing kitchen has integrated stainless steel appliances and exclusive countertops. There is also a bar area with sleek stools overlooking the capital, where your dining experience will include feeding the taste buds, while feasting your eyes on the surrounding views. Additionally, ample storage is provided by the ultra modern kitchen cabinets.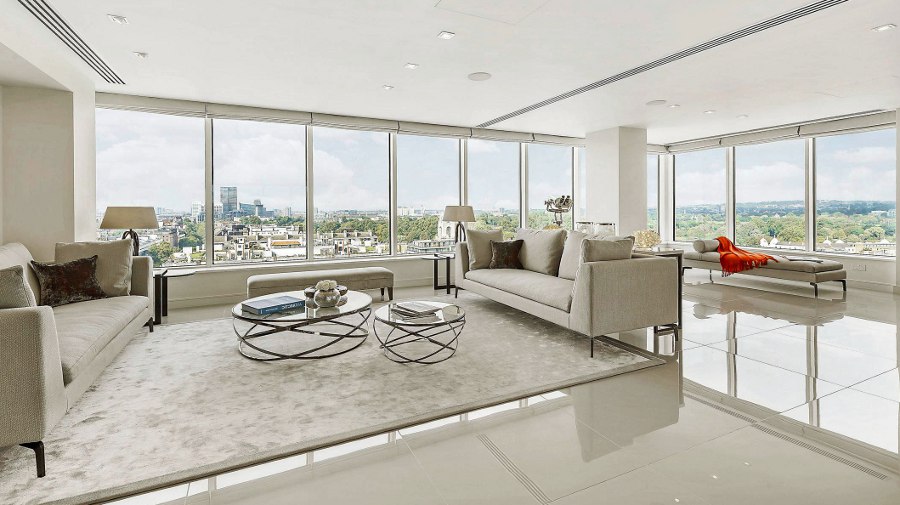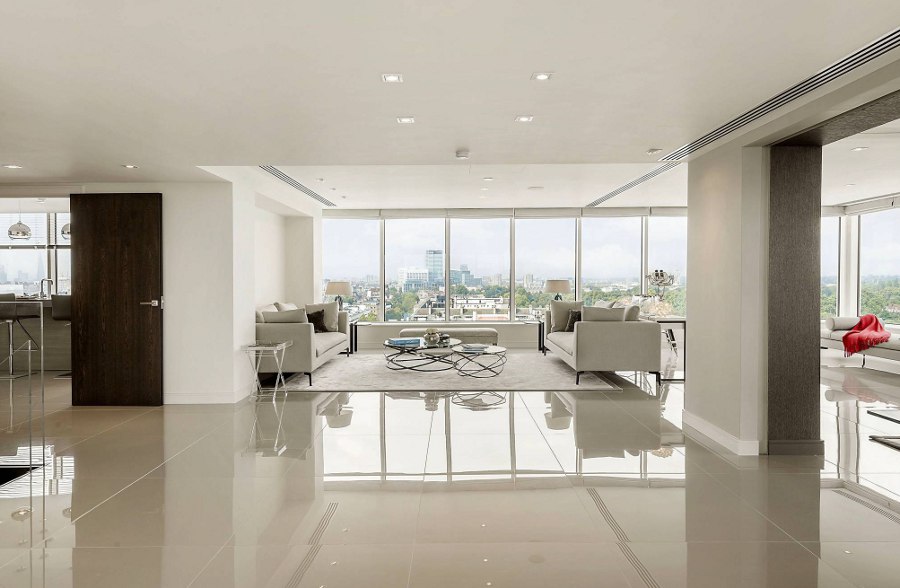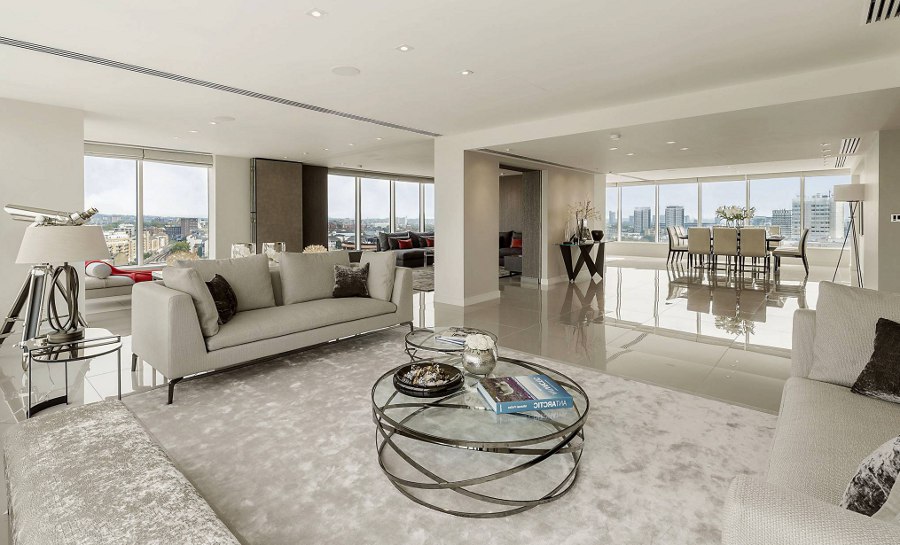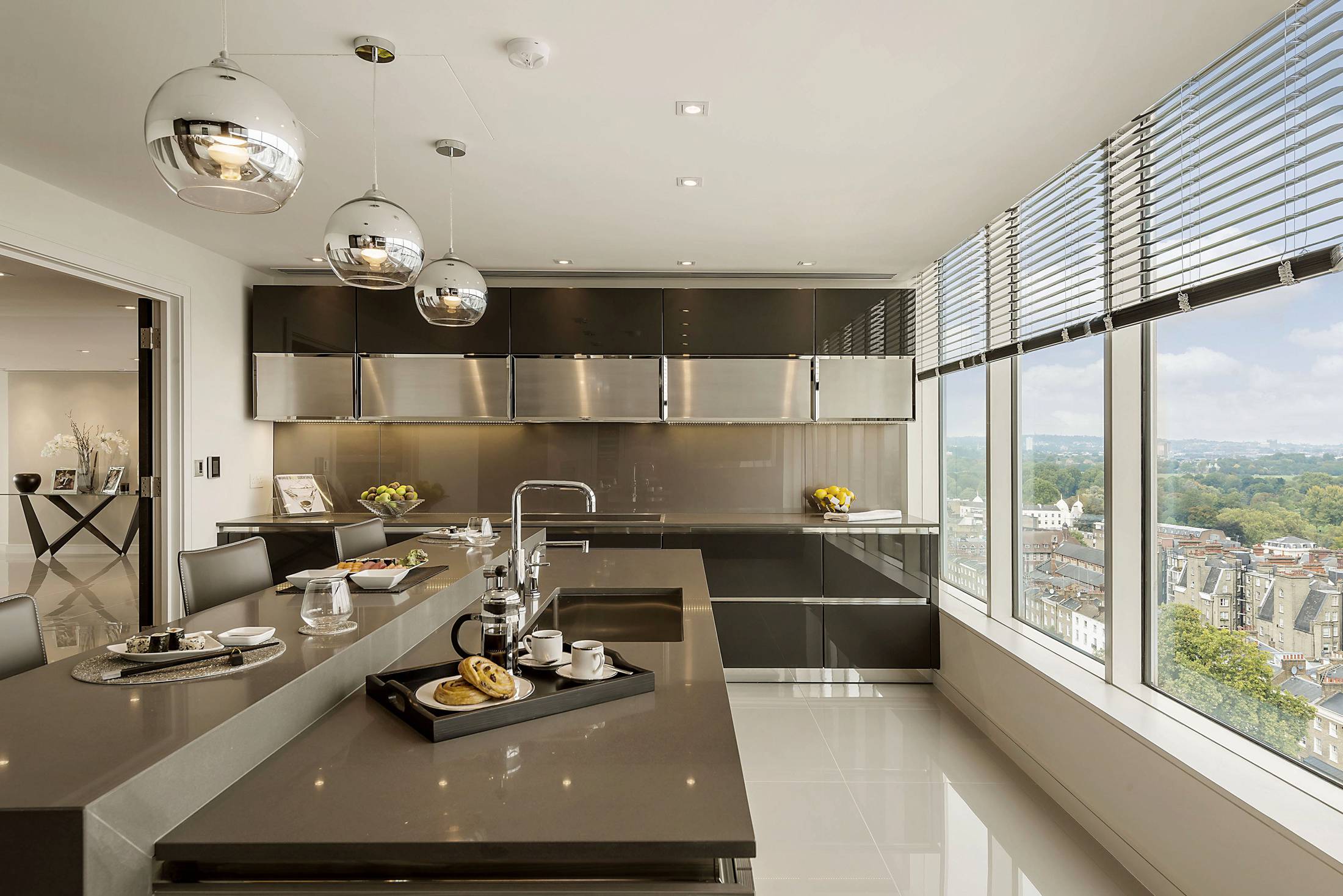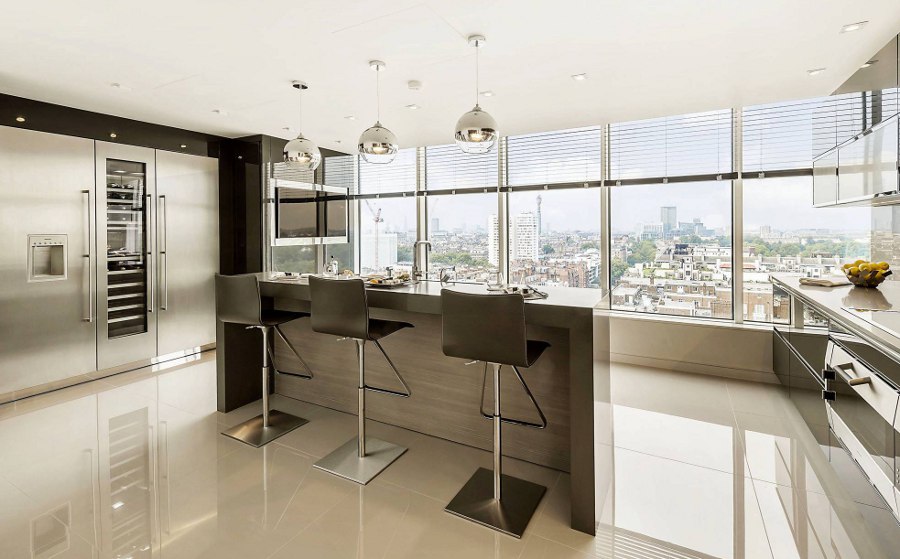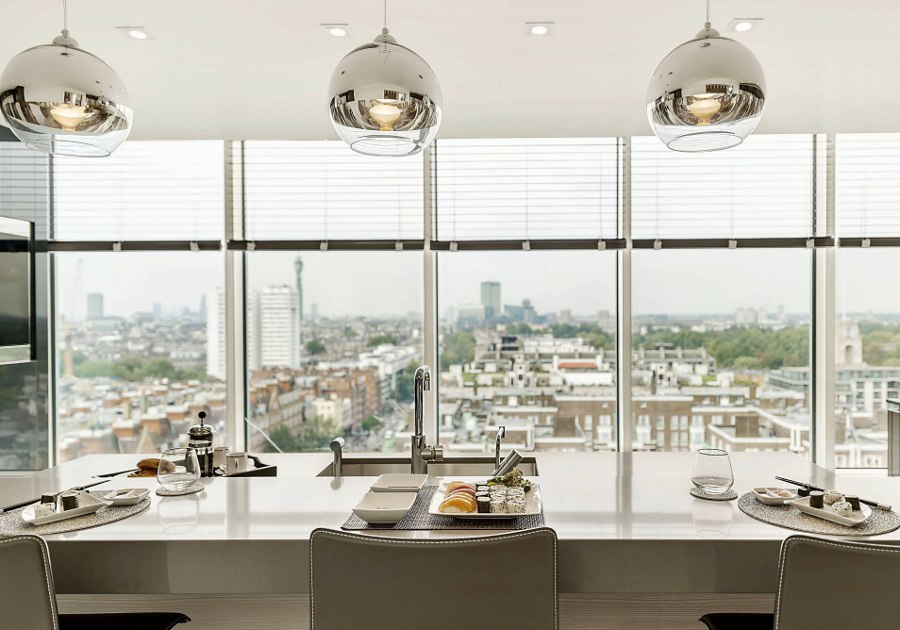 The upper level is accessible via a set of glass and metal stairs that add to the ambiance of the decor. This leads to the spacious master bedroom with its luxury en suite bathroom and airy dressing room. The black and white bedding in this room is expertly complemented by a strategically placed animal print throw.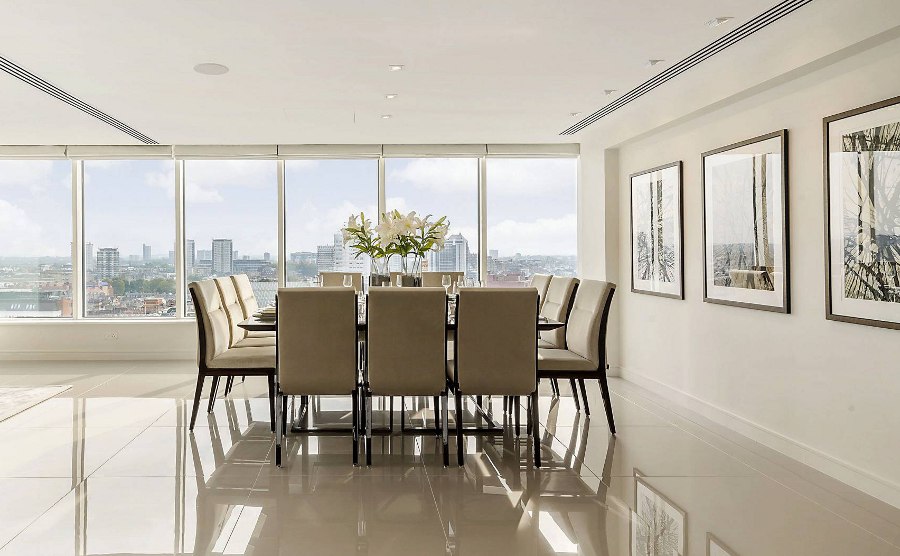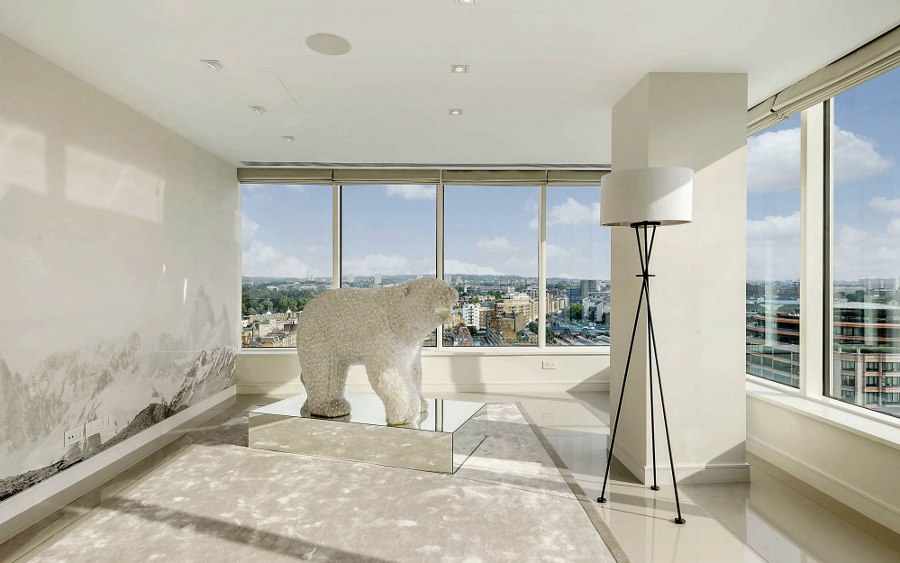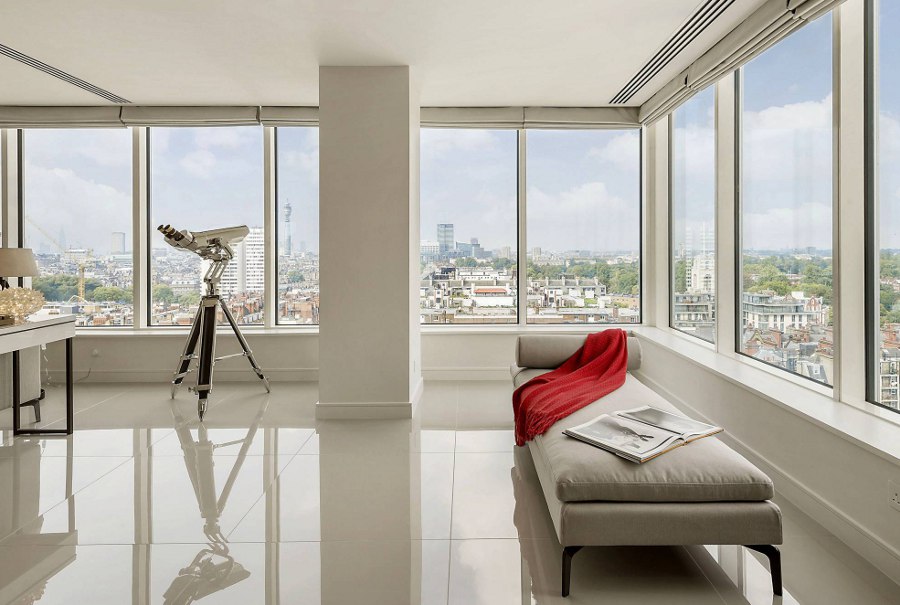 In addition, the light-colored chaise lounge in the seating area of the master bedroom adds to the coziness of the space. The oversize side tables still manage to pull off a sleek look. They are each expertly decorated with a lamp, a picture frame and fascinating bottles.
There are 3 additional bedrooms on this level, two of which are equipped with en suite shower rooms. There is also another contemporary bathroom in the apartment. All the bedrooms are similarly decorated, with neutral tones of gray being dominant throughout the spaces.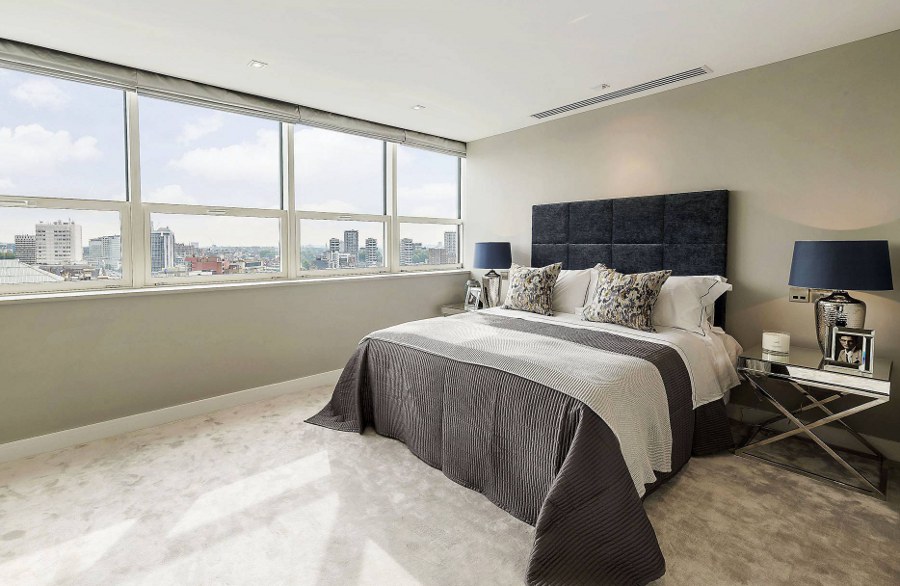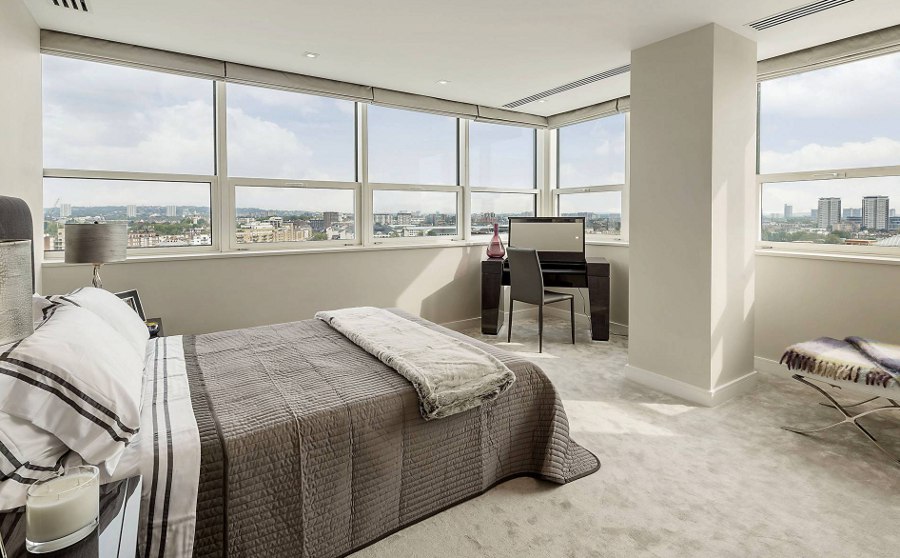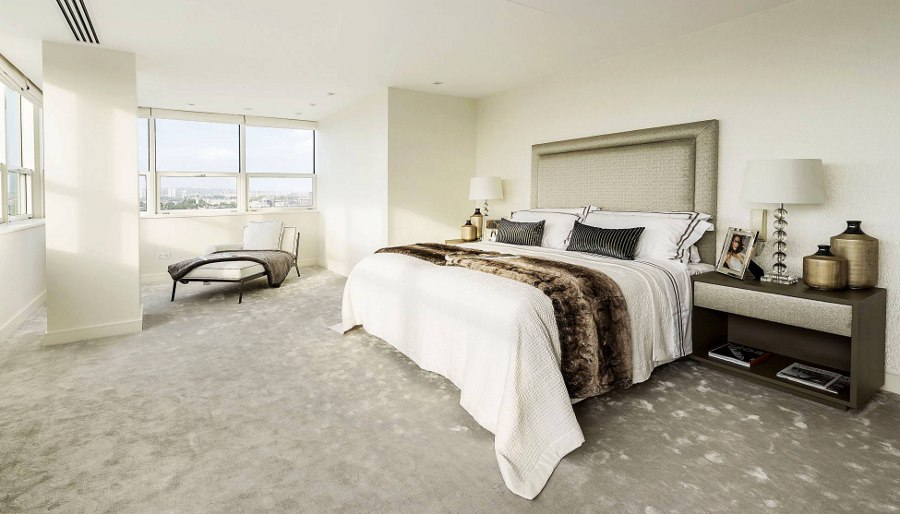 The bathrooms have beautiful mosaic tiles in lustrous earth tones and contemporary vessel sinks with unique faucets emerging from a mirror. The wall color is another breath-taking shade of gray and the master bathroom has a large, white free-standing bathtub. There is also a big white vanity with white countertops, decorated with matching gray and white towels.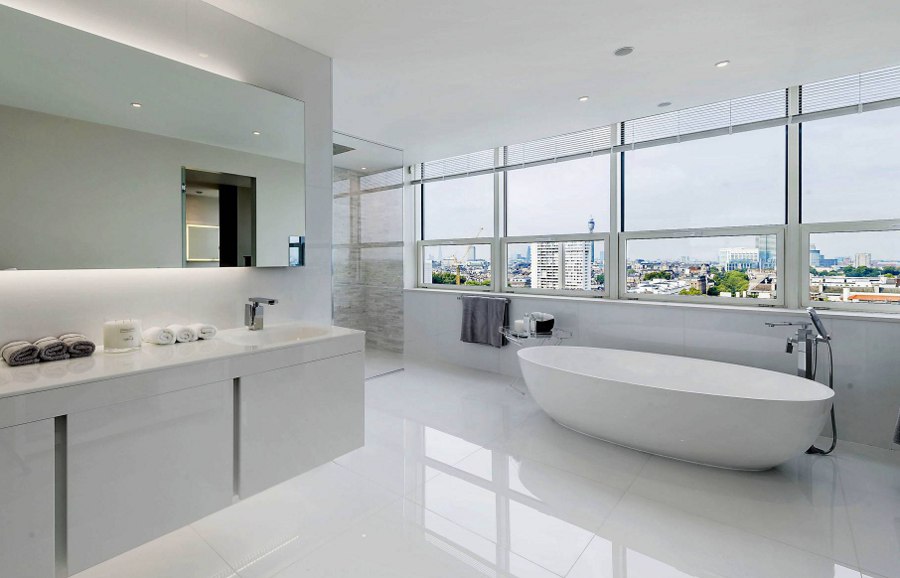 Continue reading: