Last updated on September 5, 2021
Want to add a sofa to the bedroom? It's an unusual feature but not so uncommon. Here are the best ideas on how to do it right.
In a nutshell, you have two ways to add a bedroom sofa. One is to place it at the foot of the bed like you would a bench. In this case, it has to be a tiny piece of furniture. The other way is putting it aside as a complementary seating. Both ways have their uses and the make for a unique look.
So, in this article, we will go through several ideas that make use of a couch in the bedroom, and we will see what makes them great. We will learn that it's ok to experiment as long as you have room for it!
What's Inside
By the Window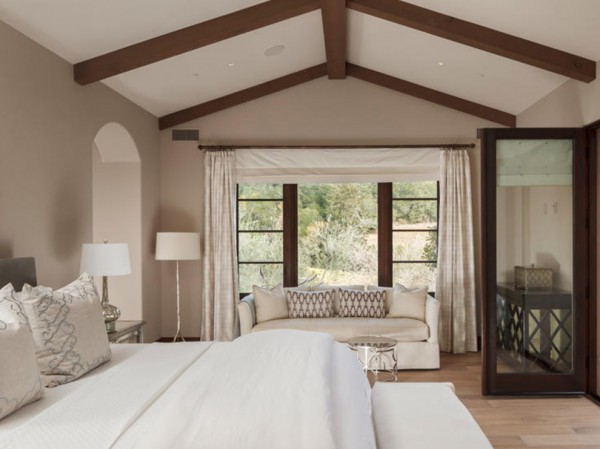 One of the benefits of having big windows in the bedroom is being able to place a small sofa there. It provides extra seating accommodation, and it's perfect for a guest bedroom. Because the space is probably tiny, add an acrylic coffee table to keep it less confined.
Against the Fireplace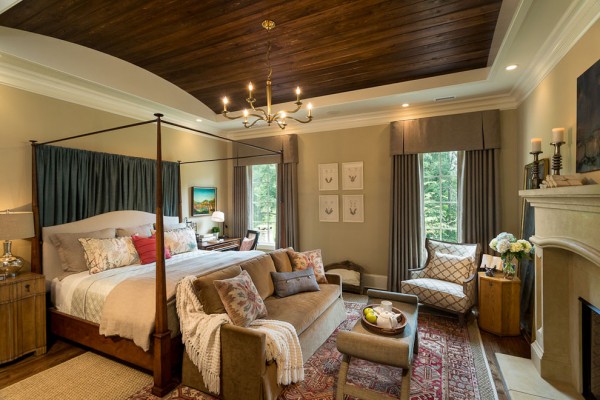 For a full-featured bedroom that has a fireplace, the use of a sofa is natural. Place it against the fireplace to cozy up before going to bed. The perfect spot is at the end of the bed if the latter is directed towards the fireplace (which it should be).
Extension of the Bed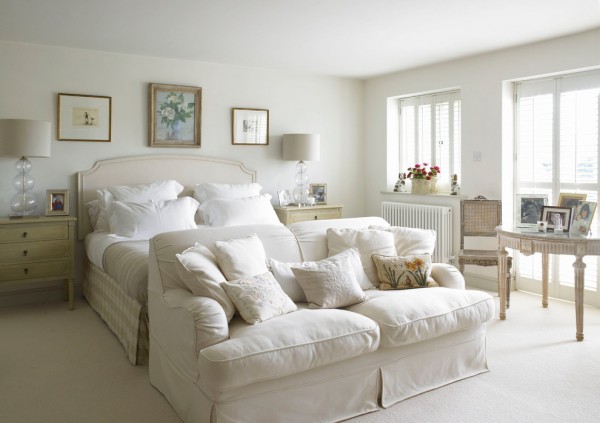 Use a sofa that has a similar design of the bed if you want to extend the furniture. In this case, it becomes visually part of the bed. So the two-seat sofa should be bulky but still within the width of the bed frame. Use slipcovers to maintain a consistent style too.
Loveseat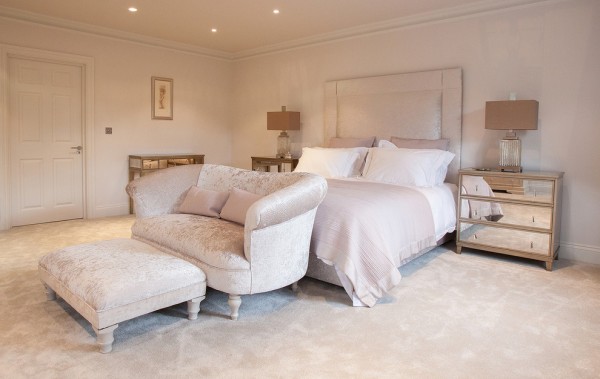 So we've established that a bedroom sofa should be small due to space constraints. Which makes the loveseat the perfect piece of furniture. At the foot of the bed, is the ideal spot for it.
Blocking the Passage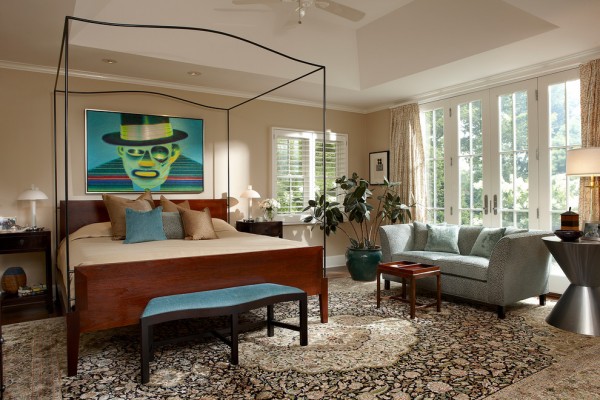 This idea applies to big and airy bedrooms. Having lots of room is fine, but you still want it to feel cozy. And if the room features big glass doors to a terrace, it's hard to keep it that way. Place a sofa to block the passage visually. Now you have a much more confined space to cozy up in.
Window Nook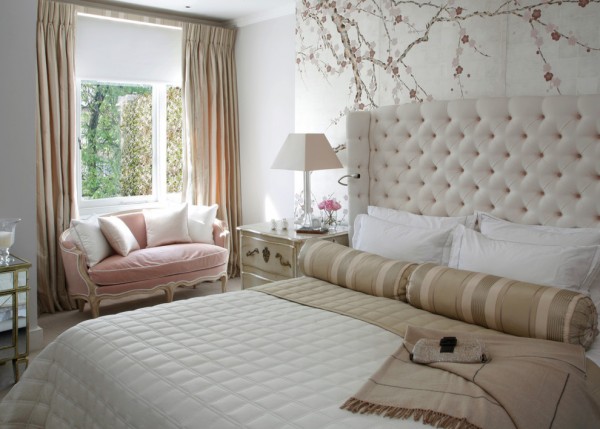 We all love a small reading nook in a window where it gets lots of natural light. You can create such a space in the bedroom. A tiny loveseat works a charm here. It also gives the room a lovely chic accent.
Sofa Table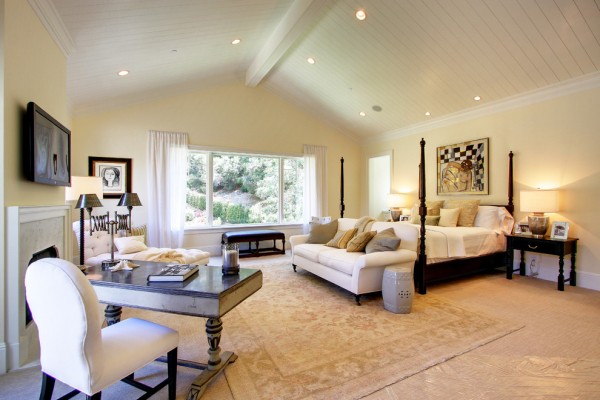 If you use a sofa, then you might as well add a side table to it. This works only in bedrooms that have enough area. A small Chinese garden stool can work as a whimsical decor accent and serve the function.
Lounge Area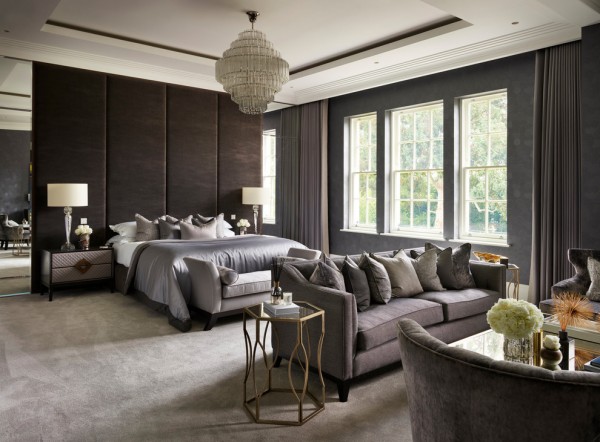 Some bedrooms aren't just for sleeping. While such multi-purpose rooms aren't all that popular, a full-size sofa with complete accommodation adds a lounge area that's perfect as the guest room.
Backless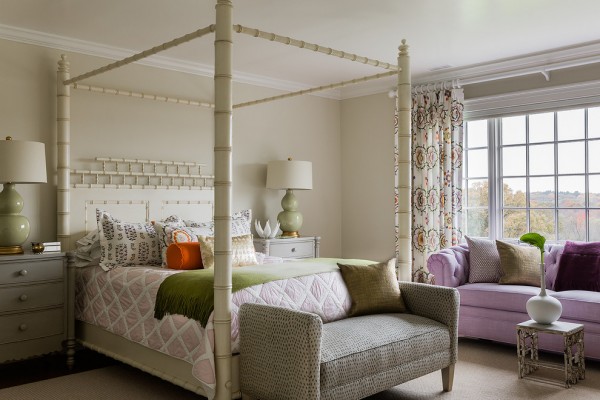 Once you place the tiny sofa (more like a futon) at the foot of the bed, there's no need for it to have a back. In this case, it's even better for it to be backless and avoid the parts that get in the way.
Luxurious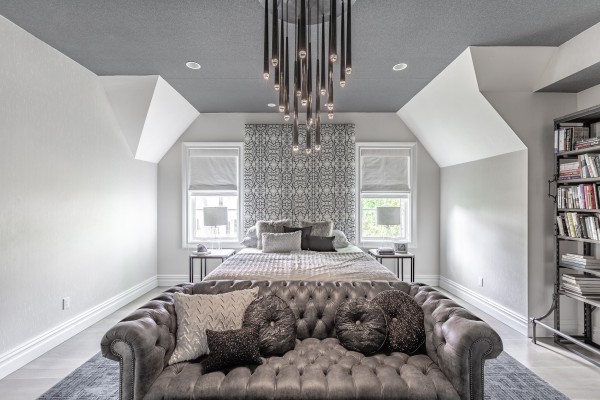 The interior becomes luxurious when you add such elements as a leather sofa.
Continue reading: