Last updated on September 5, 2021
No matter what kind of paid work you do or how many children you have, if you're like most other people these days, you're extremely busy. You probably have little time to yourself and to focus on self-care, and may end the day feeling exhausted and overwhelmed.
If so, it's vital to find a way to create an oasis in your home somewhere. For many people, this is the bedroom. There are various things you can do this year to set yourself up with a bedroom that acts as a retreat, so you get to enjoy a more balanced, effective 2020.
What's Inside
Declutter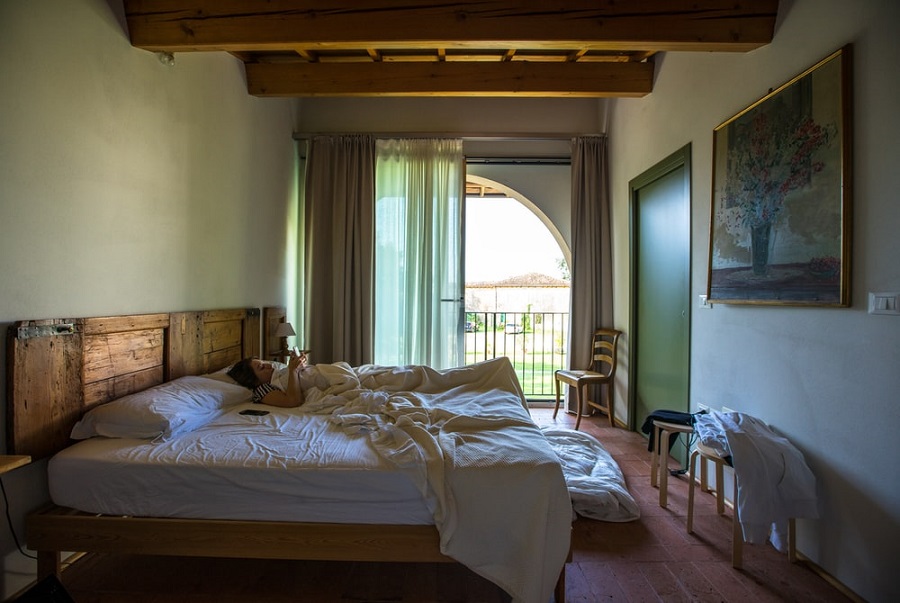 If you don't already do this regularly, spend some time decluttering your bedroom. It's easy for our sleeping quarters to get overrun with clothing strewn about, jewelry overflowing, shoes lining up all over the floor, and bedside tables full of junk. All of this physical clutter generally leads to people feeling metaphorically cluttered and unsettled too, so if you want a bedroom oasis, pare things back.
Once you've parted with items you don't need or use, try to find a place for everything, so it's easy to put things away at the end of the day, and you don't end up getting back to a mess in a short time. Keep essentials you use daily, especially morning and night, close at hand. Store the rest out of sight in closets, drawers, etc. Doing this not only makes your bedroom tidier but also makes it feel calmer.
Get the Right Bed Set Up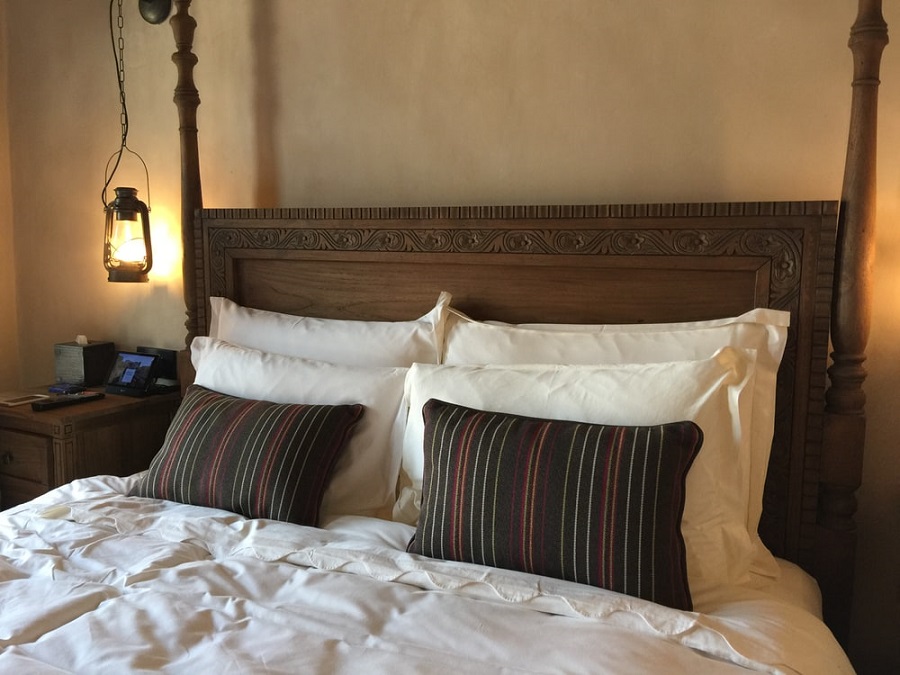 To turn your bedroom into an oasis, you require the right bed set up. If you have an old, rundown bedframe that was a hand-me-down years ago, now is the time to invest in a quality new bed that will instantly give your room a facelift. To rest well (and to avoid back pain and posture problems), you also need a good mattress. Again, upgrade to a new one if you've had yours for ten years or if you have a mattress that doesn't suit your body or how you sleep.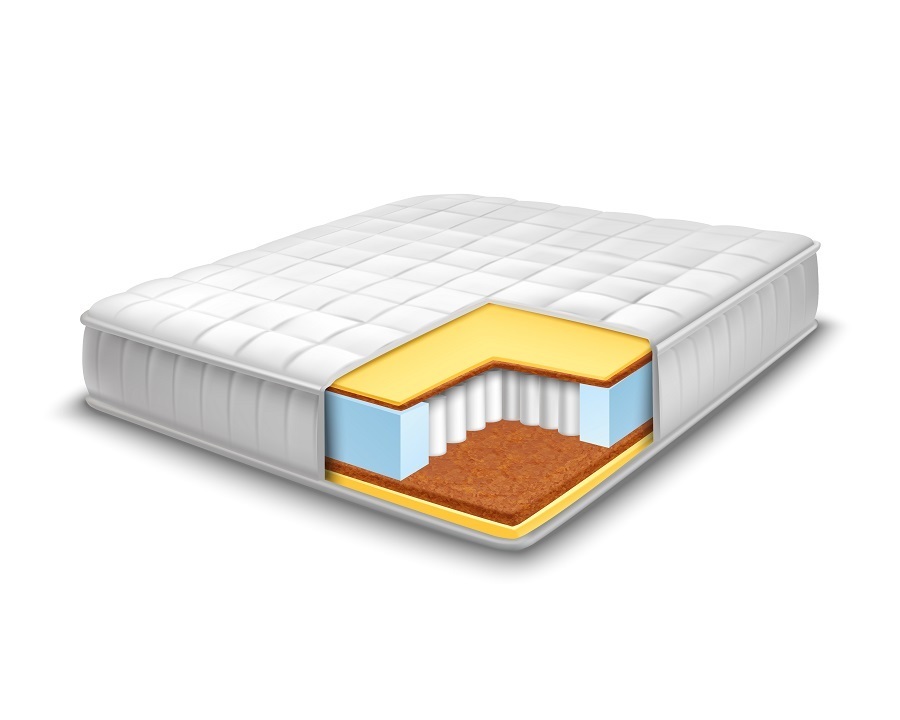 There are many choices on offer these days, so do some research to find what's best for you. There is everything from organic bed mattresses and all-natural latex ones, to innerspring, foam, and even smart mattresses that measure your sleep cycle. You're sure to find something for your preferences and budget (check out the Best Latex mattress via Sleepify).
Next on the list is a supportive pillow. Again, for the best results, carefully choose a pillow that suits how you sleep (side, stomach, back), your size, and whether you like soft or firm options, fluffy or flat ones, etc.
Buy Luxurious Bedding and Accessories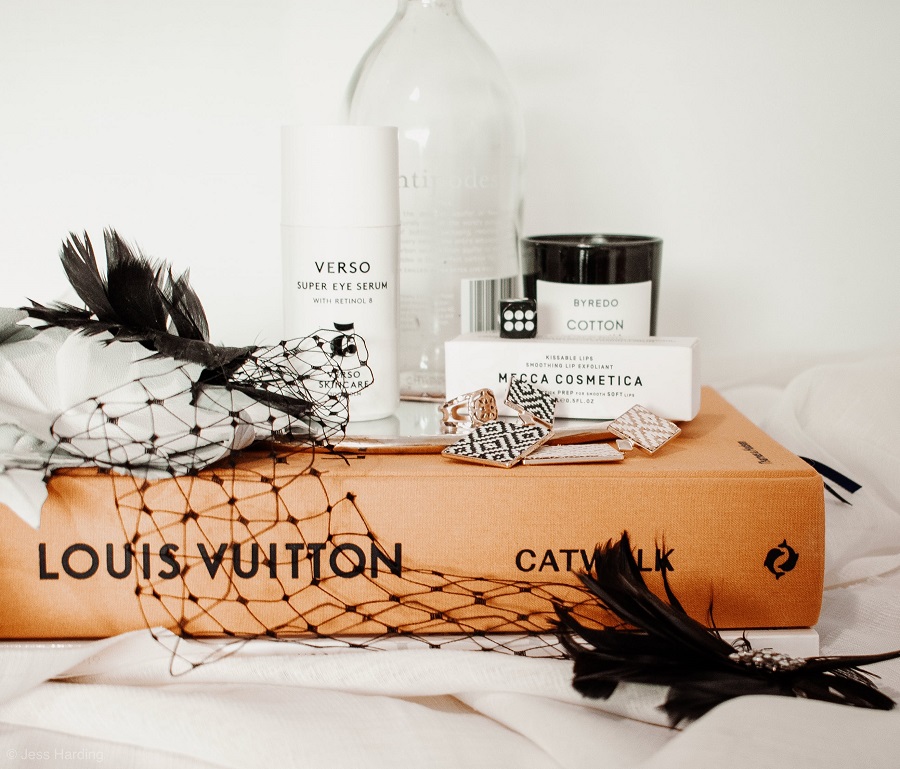 To truly feel at home and relaxed in your bedroom, you need some luxurious bedding to snuggle up in, that feels lovely on your skin. Spruce up your room with new buys that make the room look appealing, match your other décor, and are soft to the touch and soothing.
It pays to ditch synthetic fabrics that can make you overheat and feel itchy when resting. Instead, consider organic cottons, soft bamboos, and other natural materials. These are also beneficial if you suffer from asthma, allergies, or skin conditions like eczema.
Add Some Greenery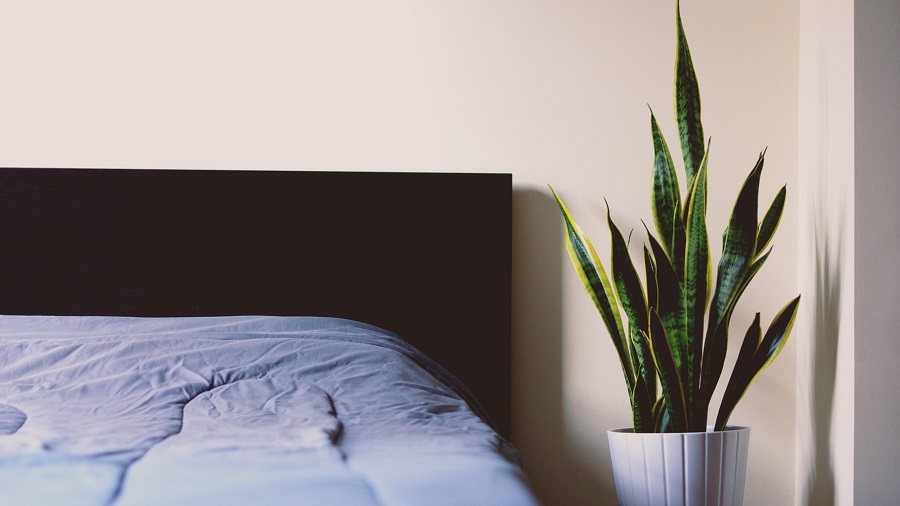 Another prime way to make your bedroom feel like a place you want to retreat to is to add some greenery to it. Introduce some suitable indoor house plants such as ferns, ivy, or the monstera, peace lily, or rubber plant. Plants jazz up the look of a room but also help to make it feel more relaxing because they bring nature inside. Plus, another big benefit is that they produce oxygen and clear carbon dioxide, which will help you to feel better in general and to sleep more deeply.
Design the Lighting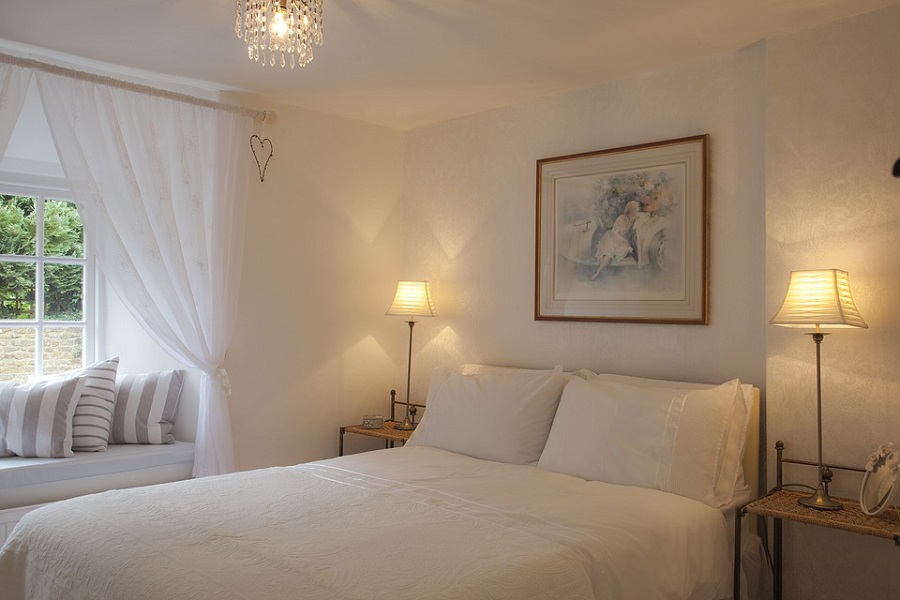 The lighting in a bedroom needs to be right, too. Design your lighting to be as natural and soft as possible so it promotes relaxation. Avoid too much harsh, artificial lighting and create ambiance through natural light from windows, strategically-placed lamps, and candles set up safely (never go to sleep with them burning, though!). You will also need to be able to block out unwanted light when ready to sleep. Invest in some blackout curtains or blinds.
Also, to create a calming oasis for yourself, ban tech from your bedroom wherever possible. The blue light emitted from smartphones, tablets, etc. can disrupt the production of melatonin, the sleep hormone, and keep you from being able to fall and stay asleep.
As 2020 gets going, one of the best things you can do for your self-care this year is to create a bedroom that relaxes and comforts you. The strategies listed above should help you to make this happen.
Continue reading: