Last updated on August 13, 2023
Are you looking for sofa cover ideas to revamp your furniture? These ideas will show you how to use them and inspire you to experiment.
To many people, sofa covers and slipcovers are tasteless. It's common advice to get a new piece of furniture or refurbish an old one but not choose the inexpensive hack. However, in this article, we're going to venture to prove that nothing can be further from the truth.
With the right choice of a cover and the surrounding decor, you can completely transform the interior and do it inexpensively and stylishly. You'll see how easy it is to renovate furniture and revamp your decor. And finally, it's such a non-committing project that you can revert back and forth any day.
What's Inside
Creating the Decor Accent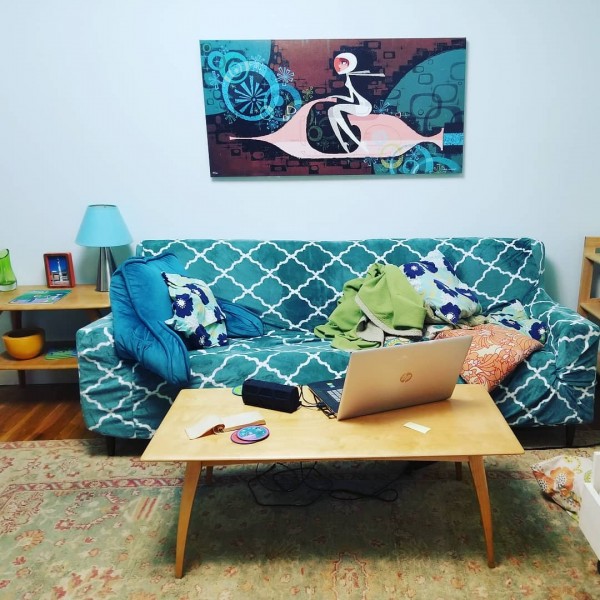 One of the rare uses for sofa covers is to revamp the couch and make a statement from it. Have a beaten down sofa that's plain ugly? Want to make it match that new fancy wall art of yours? Get the cover to match. And no, it doesn't look trashy if done right. Choose the fabric and pattern that would make sense in your interior. It's all about being consistent and creating a personal decor.
Eclectic Florals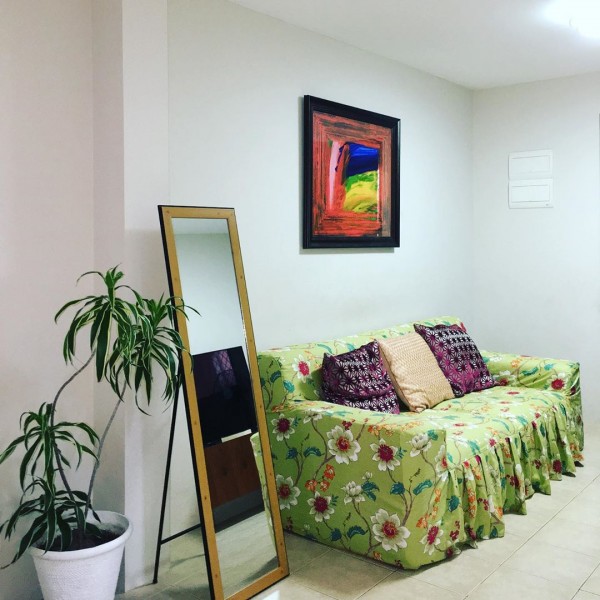 If you're after an eclectic look, a sofa cover in a bright floral pattern is what you may be looking for. The best part? It's not committing. You can try the cover, use it for a while and throw it away when you get bored. Beats investing in a whimsical piece of furniture than being stuck with it when you change your mind.
Cozy Laces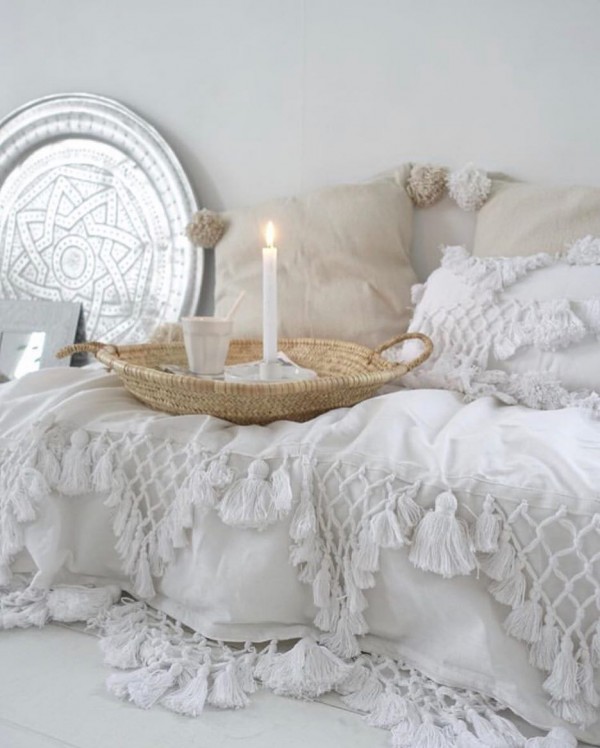 So you want to create a cozy rustic decor, the Hygge style that you've heard about and everyone is crazy about. Don't go replacing your old couch for a new Scandinavian design. Lace covers that look minimalist and bohemian at the same time are what you're after. Now grab that cup of tea and cuddle in.
Matching Patterns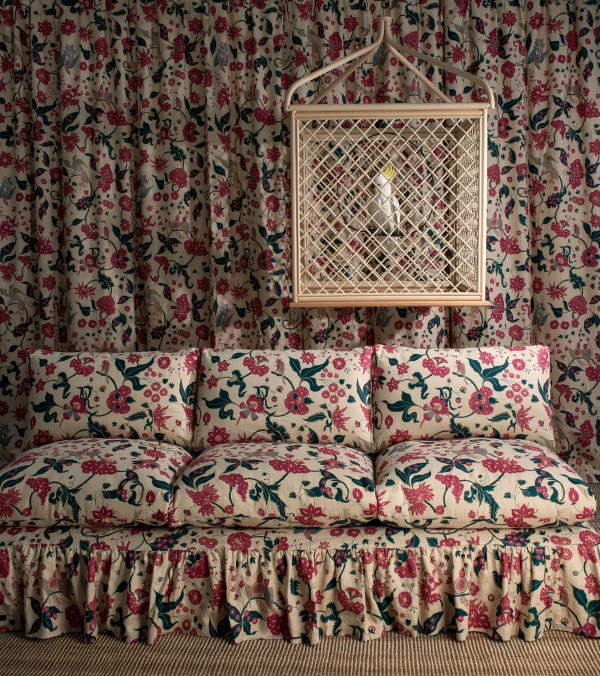 Sofa covers are all about matching covers too. When you want to create a match between your wall decor and the furniture, without replacing the latter, you have no other choice than to use the covers. It's very eclectic, whimsical, and dramatic.
Cottage Skirt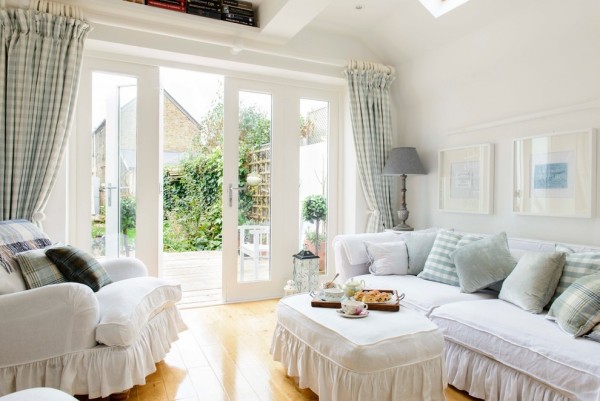 The furniture skirts are very chic, and they give the interior an instant cottage makeover. It's one of the most popular uses for the sofa cover too. Once you get used to them, you will not want to remove them. And it helps that they are washable (using all that clean white).
Shabby Chic Style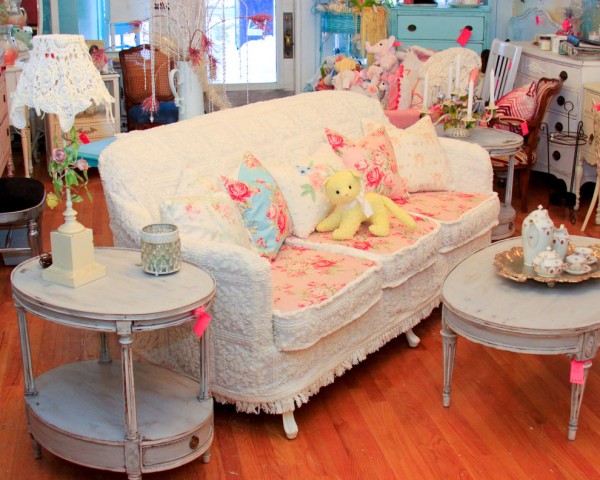 Give your sofa a shabby chic makeover with vintage style covers. It's the dreamy update for a girl's room. Check out this stunning interior for tons of inspiration.
Choosing the Theme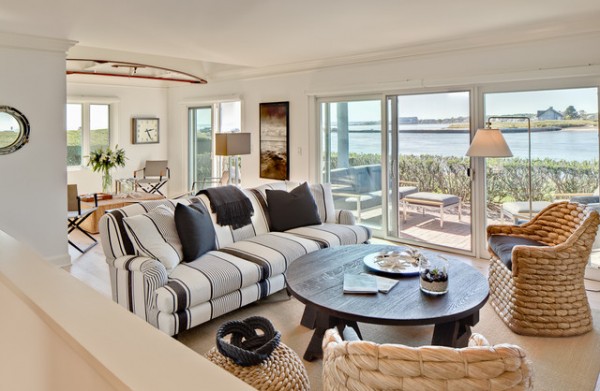 Slipcovers enable you to select the theme of the room. Want to go nautical? Striped covers will help you do that. And the best part is that they look so natural – it's almost like reupholstering the sofa entirely. Thumbs up for that.
Embracing the White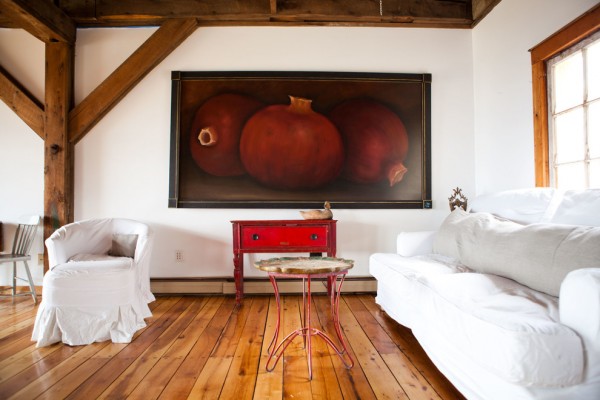 White furniture is elegant and classy. But if you've ever had a white sofa, you know what a headache it is to keep it clean. In many households with kids and pets, it's an impossible feat at all. That's why we love using white covers when we want to use the benefits of white furniture.
And the bonus is that using covers, and you can create different styles too. Be it modern, traditional, chic, or farmhouse.
Modern Quilted Fabrics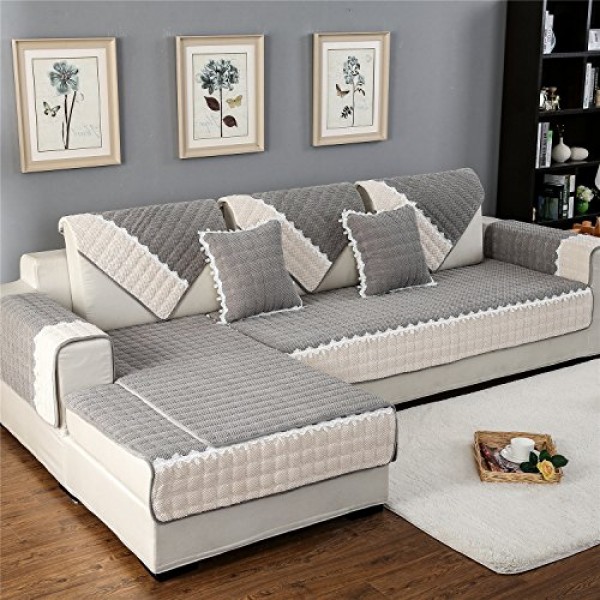 While traditional covers serve an aesthetic purpose, we now have modern designs that are both, pleasing to the eye and functional. A quilted cover will give the sofa a modern look as well as protect the furniture from any hazard that may happen to it at home.
Fake Reupholstering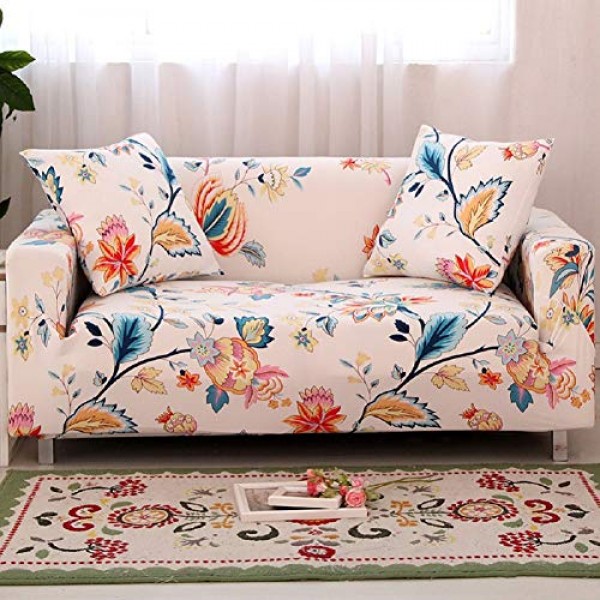 Want to reupholster an old couch but don't know or want to do the complicated job? Slipcovers in any pattern you want can do the job. It's the perfect way to create seasonal decor or party decor as well.
Continue reading: